Curaçao is known for its dolphins
Meet, swim or dive with a dolphin
Curaçao is the perfect place to spot dolphins, swim with them and even dive with them.
Curaçao is often known for its dolphin house, the Dolphin Academy. The Dolphin Academy Curaçao is located at the Sea Aquarium terrain in Willemstad, Curaçao. Here you will find a lot of exciting things to do while you are here. There are many activities that you can participate in during your holiday. Some of those activities include: dolphin watching, snorkeling, diving, fishing, kayaking, windsurfing, sailing, and much more.
One of the many things Dolphin Academy focuses on is the importance of respecting and understanding the relationship between humans and dolphins and providing unforgettable experiences for both youth and adults. Whether you want to meet, swim or dive with our dolphins.
The programs are designed to ensure that every person feels comfortable and safe while enjoying the unique experience of swimming with dolphins.
Visitors are encouraged to come and enjoy the benefits of sharing space with wild dolphins in their natural environment.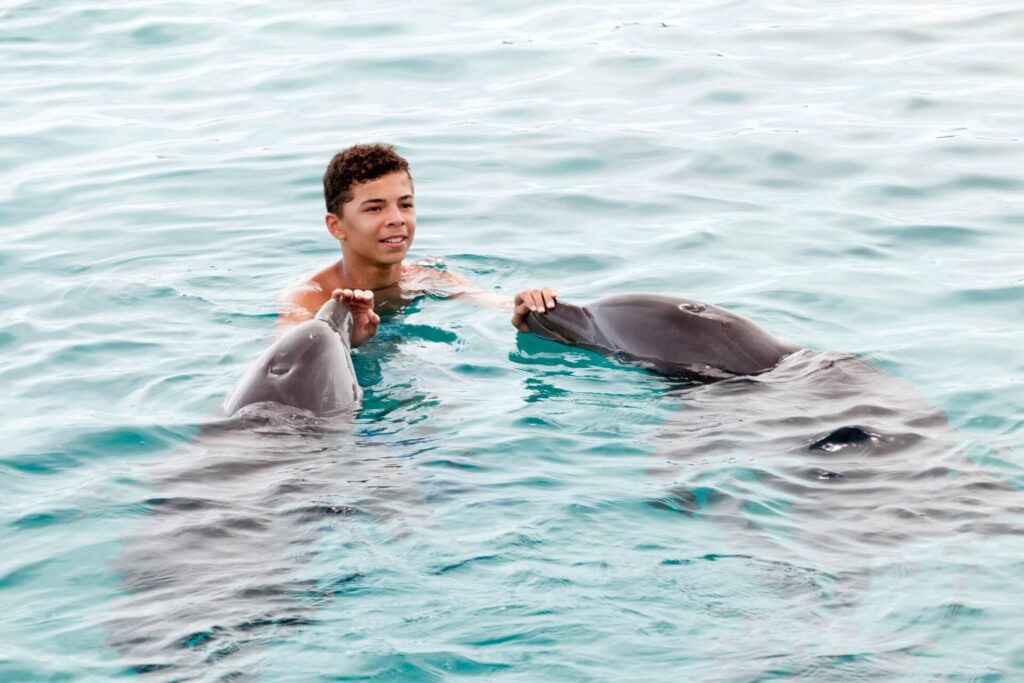 The Dolphin Academy Curacao
During your vacation on the beautiful island of Curaçao you are able to explore and enjoy beautiful beaches while you will also have the chance to meet some amazing sea animals such as beautiful fishes, sea turtles, sharks, stingrays, and even whales.
If you want to learn more about the history of Curacao and its sea animals, you will love The Sea Aquarium. Here you will find information about the history of Curaçao. Also, there are lots of interesting facts about the people and culture of Curaçao.
If you prefer not to go swimming or diving with the dolphins, you still have the opportunity to admire them from afar. At Dolphin Academy Curacao you can choose a 'Dolphin Encounter'. In this activity you will stand on a kind of platform in the sea while you can see the dolphins swimming around you. There will be a guide present during this activity who will explain everything there is to know regarding the dolphins.
During this activity you will spend 20 minutes standing on the platform. After that you will return to the shore where you will enjoy some refreshments and snacks.
This activity lasts approximately one hour and it is suitable for anyone. However, it is recommended to wear comfortable clothes and shoes since you will be walking along the beach. 
There are more activities to participate in at the Dolphin Academy. You can take a boat ride and enjoy the view from the ocean while watching the dolphins swim around you. Or you can go on land and watch the dolphins from the shore. In addition, there are special programs where visitors can interact with the dolphins.There are several courses at the academy such as an assistant trainer course and a dolphin in depth course. Of course, you can also enjoy yourselves by meeting the dolphins during one of the dolphin shows.
In addition to the above mentioned activities, the dolphin academy offers a wide range of special events. From birthday parties to corporate team building days.
Curaçao Dolphin Therapy & Research Center
Another beautiful initiative including dolphins is the Curaçao Dolphin Therapy & Research Center. The center offers customized dolphin assisted therapy and rehabilitation programs.
Their focus is on improving physical, verbal and social skills and gaining self-confidence in children and adults with disabilities and their families. Together with therapists and trainers, the dolphins with their gentle nature and extremely high intelligence and intuition create a magical bond with the patients that can lead to the improvement of their well-being. In addition, there are programs for Trauma patients recovery and for people with a burnout.
Spotting dolphins
If you want to see dolphins in the wild, you must plan ahead. Dolphins do not like to be disturbed and will often avoid people. However, some places offer dolphin tours. These trips usually take place in small boats and allow you to get closer to the animals. There are many tour operators offering such tours. One of the places where it's most likely to spot dolphins in the wild, is on the way to Klein Curaçao. If you're lucky that day, you will see dolphins swimming around the boat on your way to the beautiful little island Klein Curaçao. So make sure to meet and to get to know the beautiful dolphins for an unforgettable experience on this island.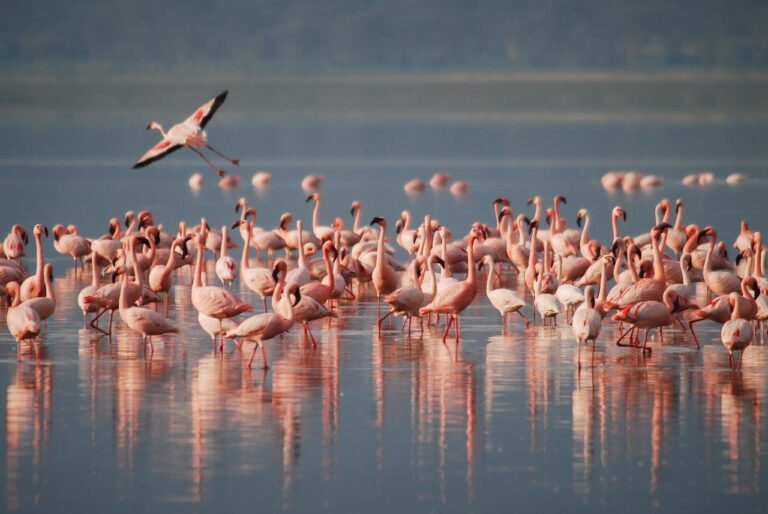 I'm sure you've heard about how beautiful flamingos are. They're cute, right? Well, they're even cuter in real life. In fact, the island of Curaçao is home to some of the most amazing flamingos in the world. And now you can see them too. There are many different places here where you can go birdwatching.
Read More »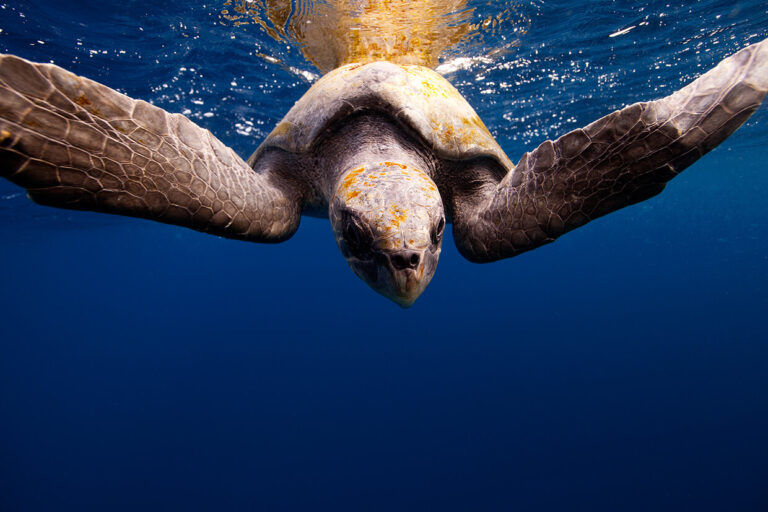 Just a 10-minute drive from Grote Knip is the Playa Grandi, famous for the turtles that live in the area. Undoubtedly, one of the best things to do in Curacao is to swim with the turtles here. You are almost guaranteed to see them as they know there's food (fishermen clean up their catch on
Read More »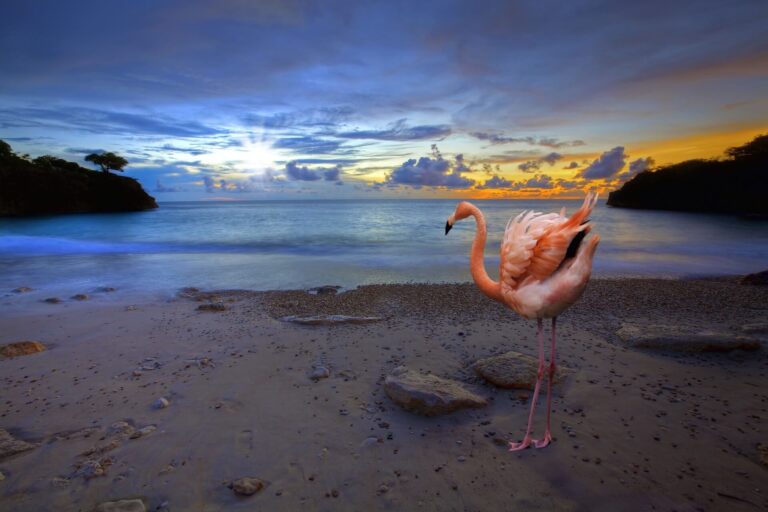 Curacao, a Lower Dutch Antilles country, is located in the south Caribbean Sea and the Dutch Caribbean region. It's about 65 kilometers north of Venezuela's coast. You can expect some exotic animals on the island. Curacao's semi-arid climate has prevented the support of many tropical species of birds, mammals, and lizards that are associated with
Read More »