Home to countless marine creatures, Curaçao's coral reefs are the island's most striking natural feature underwater. Soft organisms make living corals what they are. Cells at the bottom of Curaçao's coral reef secrete a single, vital drop of limestone at a time, allowing the reef to grow. Limestone sediment is all that remains when these corals die. Other corals then grow on top of them, produce more limestone and eventually decay.
Diving and snorkeling
There are many easy ways to enjoy the best the island has to offer. For example, much of Curaçao's coral reef is just a few minutes' swim from the beach. Those interested in seeing the beautiful underwater world of the Caribbean can do so by snorkeling or diving in with an oxygen tank.
It took millions of years for the reef to slowly form. This is why it is very important to know that when you touch coral (for example, with your swimming fins), it dies. Then it takes another very long time for it to recover. Therefore, during diving and snorkeling, make sure you stay above the coral reef of Curaçao and do not touch anything.
Curaçao coral reef locations
There are several places where you can admire the coral reef of Curaçao. We list our top four.
Klein Curaçao
One of the most popular excursions on Curaçao is a boat trip to Klein Curaçao, a small coral island about 16 km from the main island. The 800-meter-long white sand beach on the leeward side of the island is a favorite spot for sea turtle spotting and snorkeling. Curaçao's adjacent coral reefs are home to about 350 tropical fish species and 65 coral species. Butterfly fish, moon fish, tang fish, small groupers, puffer fish and an abundance of other reef fish can all be seen while snorkeling off Klein Curaçao beach.
Tugboat at Caracas Bay
A small tugboat wrecked off the rocky coast of Caracas Bay 30 years ago. The wreck, now covered in coral, lies just five meters below the surface and is a favorite spot for snorkeling and diving. No currents or waves will disturb your peaceful diving or snorkeling experience above the trumpet fish, moray eels, angelfish and tube coral below. Curaçao's coral reef around the corner from Tugboat, which drops down to 30 meters deep, can be explored by divers who swim out a little further. Dive boats leave from several spots, or you can swim from shore to the Tugboat ruins.
Alice in Wonderland at Playa Kalki
Playa Kalki has fantastic marine life next to Curaçao's beautiful coral reef and white beach of sand and coral grit. You will feel like Alice in Wonderland as you discover a whole new, exciting world. Stingrays, turtles, moray eels and tropical fish all call the various mushroom-shaped coral formations just a three-minute swim from shore their home. From the Kura Hulanda Lodge & Beach Club, stairs lead down to the little beach. Go West Diving is a place where you can rent equipment for diving and snorkeling.
Cas Abao
Located at Cas Abao Beach, this exclusive beach has powdery white sand, swaying palm trees and azure waters. Dive into the ocean to see a wide range of marine life, including hard and soft corals and sea sponges on Curaçao's coral reef. Tropical fish such as puffer fish, parrot fish, sergeant majors and moray eels also swim here in abundance. Also sea turtles and seahorses can be found at Curaçao's coral reef, if you are lucky. The gate of the abandoned property Cas Abao leads directly to the beach. The dive store right on the shore has equipment to rent for snorkeling, among other things.
Coral restoration foundation Curaçao
Unfortunately, not all parts of Curaçao's coral reef are doing well. To restore coral and fish communities, obstacles must be overcome. Here, education about the aforementioned nudging of corals is very important.
The non-profit organization Reef Renewal Curaçao (formerly known as the Coral Restoration Foundation Curaçao) is committed to scaling up the portion of Curaçao's coral reef that is threatened with extinction and raising awareness about the importance of marine life.
Awareness of coral importance.
Restoring the shallow water reef system, educating the public and preserving Curaçao's natural ecosystems are the primary goals of this program.
Thus, the goal of Reef Renewal Curaçao is to make Curaçao's coral reef conservation and ocean stewardship central to Curaçao's culture. This so that reefs in shallow waters are no longer endangered.
Curaçao's coral reef is important for several things. From coastal defense and food to the coveted tourism dollars. Curaçao's coral reef is vital to the island's economy and infrastructure. However, human activities pose a serious threat to these reefs, and reef restoration is only part of the answer.
Reef Renewal Curaçao needs the help of many different private parties in addition to government support to work together to successfully restore the coral reef.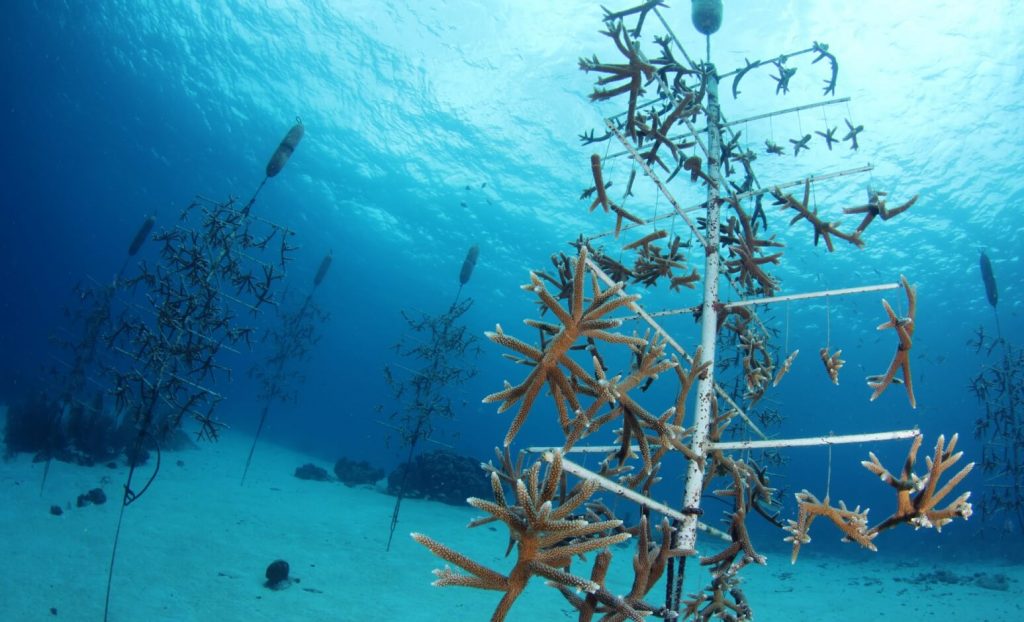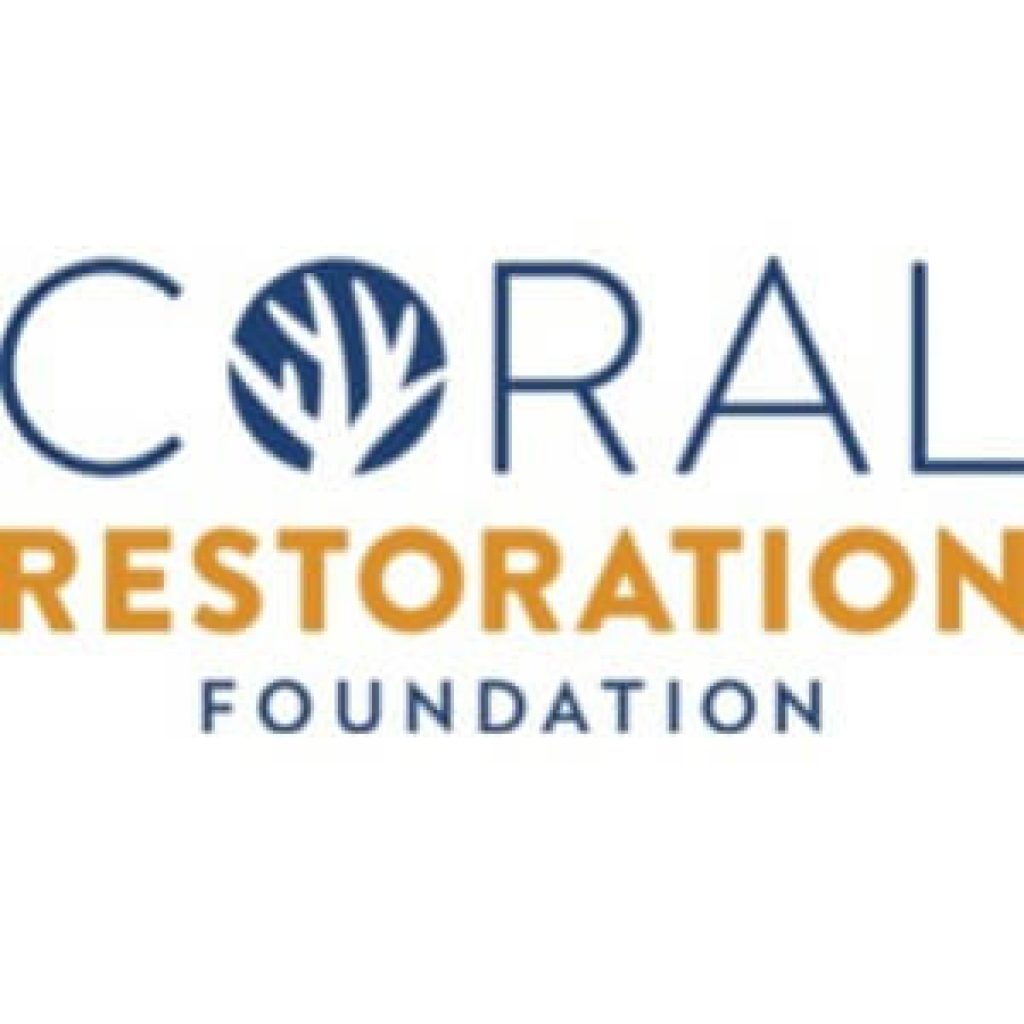 How does coral restoration actually work?
Reef Renewal Curaçao begins reef restoration efforts by growing parts of Elkhorn and Staghorn corals on coral trees. One advantage of this coral restoration method is the speed at which corals can be grown, which is significantly greater than in the wild. The corals remain afloat in the water column, where they receive a constant supply of nutrients and are also brought closer to the sun. These two conditions are ideal for the development of Curaçao's coral reef.
Image from OceanEncounters.com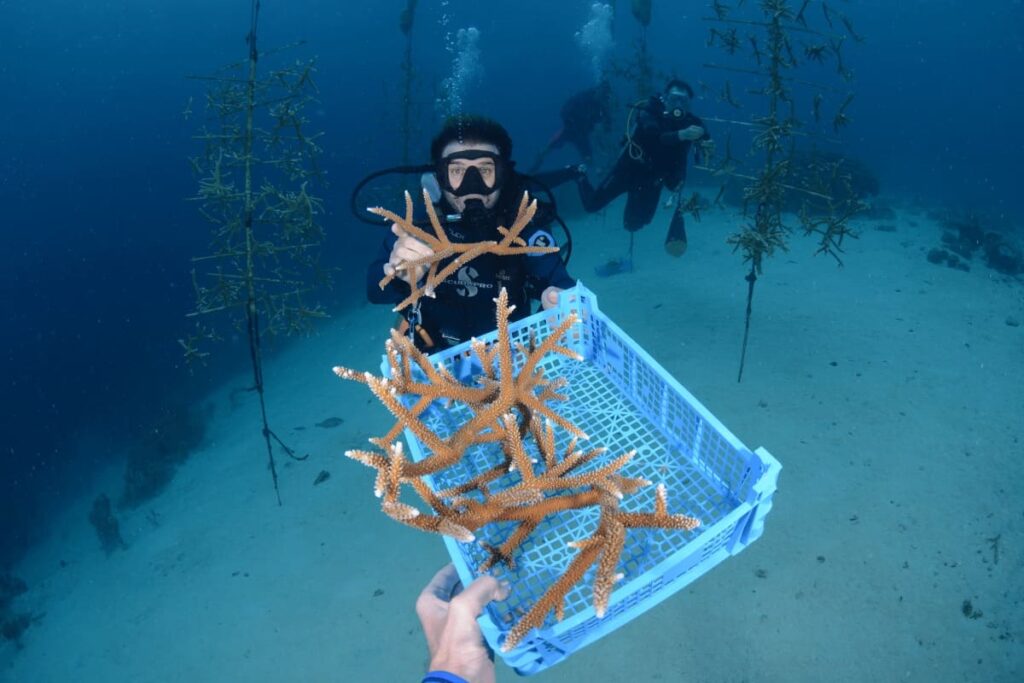 Curaçao has several coral nurseries
A coral nursery is a grouping of four or more of these coral trees. Eight nurseries with a total of fifty-five trees are scattered around the island of Curaçao. You can also adopt a coral tree for coral restoration and the preservation of Curaçao's coral reef! This one will get a tag with your name on it.
At Baoase Luxury Resort, Avila Beach Hotel, Kontiki Beach Resort, Lions Dive Beach Resort at Mambo Beach, Marie Pampoen and Eel Valley, Reef Renewal Curaçao maintains active Staghorn nurseries. 
The corals can be planted out after six to nine months, when they have reached the ideal size. During transplanting, corals are reattached to the reef so they can mature and reproduce.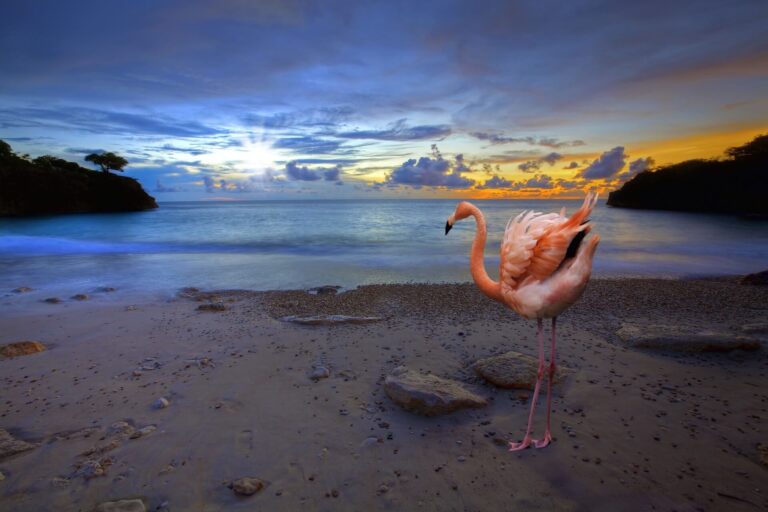 Curacao, a Lower Dutch Antilles country, is located in the south Caribbean Sea and the Dutch Caribbean region. It's about 65 kilometers north of Venezuela's coast. You can expect some exotic animals on the island. Curacao's semi-arid climate has prevented the support of many tropical species of birds, mammals, and lizards that are associated with
Read More »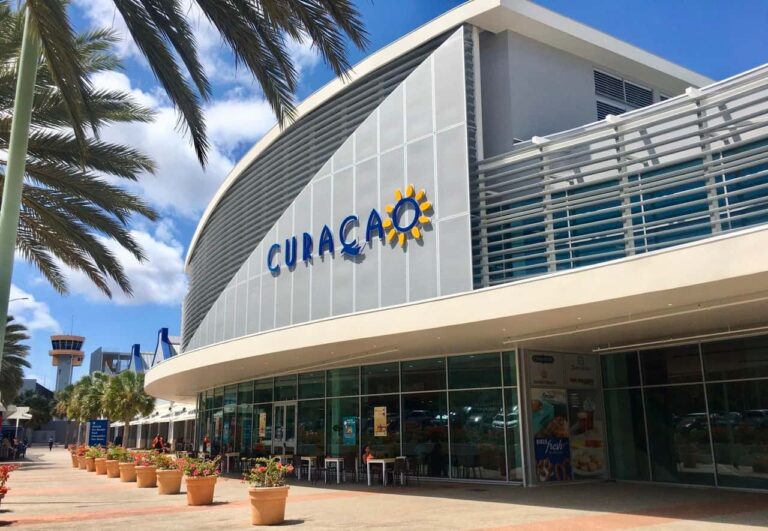 Your wonderful vacation begins as soon as you land at our beautiful Hato International Airport. The colors of the island sparkle as you leave the plane. From the moment you arrive at Hato Airport you will be immersed in the warm hospitality of Curacao.
Read More »
Curaçao Famous Happy Hours  Curaçao offers a great amount of restaurants, entertainment and nice beach bars where you can enjoy a tasty cocktail, like the famous Blue Curaçao cocktail. Almost every bar in Curaçao has a happy hour, therefore it is possible to enjoy a happy hour every single day of the week. On this
Read More »