When you think of Curaçao, you probably immediately have that Caribbean picture in mind, with swaying palm trees and a clear sea. But also, of course, a delicious cocktail! When people around the world Google Curaçao, they quickly come across beautiful pictures of Blue Curaçao, for the most famous cocktails on the island!
Add a header to begin generating the table of contents
Blue Curaçao Liqueur is one of the most popular and versatile spirits. It is a sweet citrus-flavored liqueur made from the dried peels of the laraha citrus fruit. The unique taste and color of Blue Curaçao has become a regular ingredient in many delicious cocktails over the past decades. This is because it gives a vibrant blue hue to drinks and enhances their flavor.
Despite its popularity, few people know much about this liqueur or where it comes from. We tell you about the history and production process behind Blue Curaçao. And of course about the most famous cocktail recipes you can make at Chobolobo's Cocktail Workshop…. 
History of Blue Curaçao
The origins of Blue Curaçao date back to 15th century Spain. Settlers discovered that soaking dried orange peels in alcohol produced a pleasant-tasting beverage (orange liqueur). This discovery quickly spread throughout Europe and eventually found its way to the Dutch island of Curaçao in 1634. Here it was perfected by the local distillery. This was done using the aforementioned laraha fruit that is common in the region.
Over time, different flavors were added until Blue Curaçao was born in 1896. Senior & Co, one of the oldest distilleries on the island, developed their original recipe using food coloring to give it its distinctive blue hue. Since then, Blue Curaçao has become one of the world's most popular liqueurs and can be found in bars around the world, from New York City to London to Tokyo.
Production process of Blue Curacao
How do you create this delicious liqueur? Blue Curaçao is produced through a long process of several steps:
Harvesting
The first step involves harvesting ripe laraha fruit from trees that grow on hills all over Curaçao near sea level.
Peeling
The harvested fruits are then peeled by hand before being soaked overnight in brine.
Dry
After soaking, they are laid flat on racks under direct sunlight for two weeks to dry.
Extracting
After drying, an oil extraction process extracts essential oils that form an orange-colored liquid (called saccharum).
Distilling
This liquid is then distilled into alcohol which is mixed with sugar syrup before being filtered several times.
Flavoring/coloring
Finally, natural flavorings such as vanilla beans or spices such as cinnamon can be added. This is done together with colorings to create different varieties, such as Green or Blue Curaçao.
Bottling/labeling
Once all these steps are completed, the product is ready for bottling and labeling so it can be sold worldwide!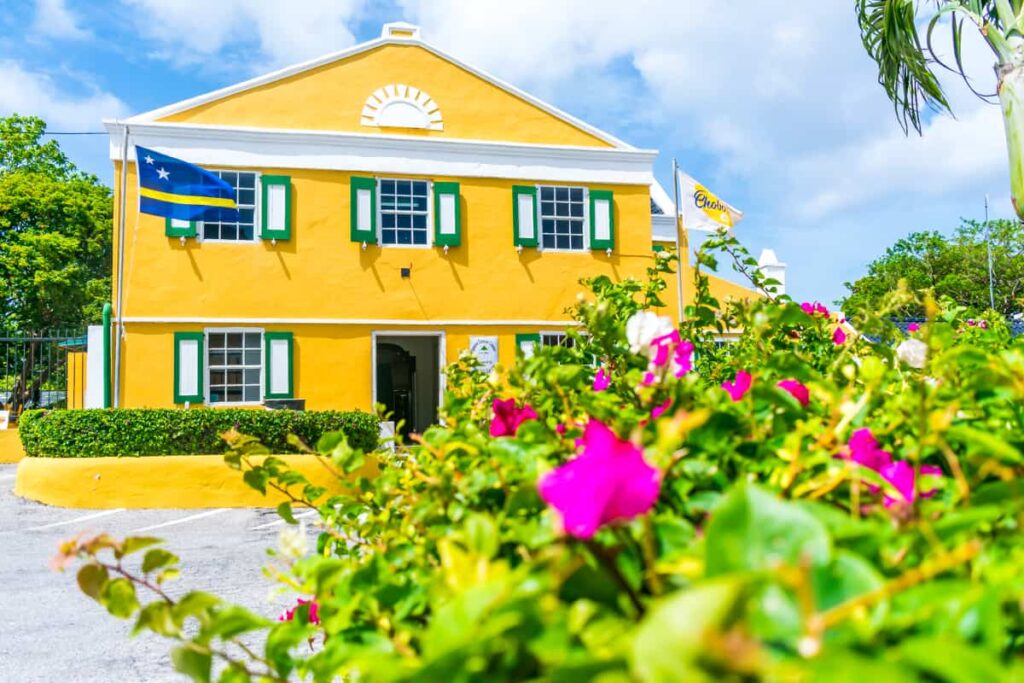 Chobolobo country house
So where is all this deliciousness made? Locally, it is done at the distillery at Landhuis Chobolobo. This is located on Curaçao and has been producing the unique flavor since 1929. In addition to Blue Curaçao, other brightly colored liqueurs are created. Meanwhile, these are made with sweet syrup (instead of food coloring) and the drinks mature for several weeks in oak barrels before being bottled.
At Country House Chobolobo, quality is paramount. All ingredients used to make their products are carefully sourced from local farmers, who adhere to strict standards when it comes to quality control. Landhuis Chobolobo's commitment to excellence ensures that each bottle of Blue Curaçao contains only pure flavors.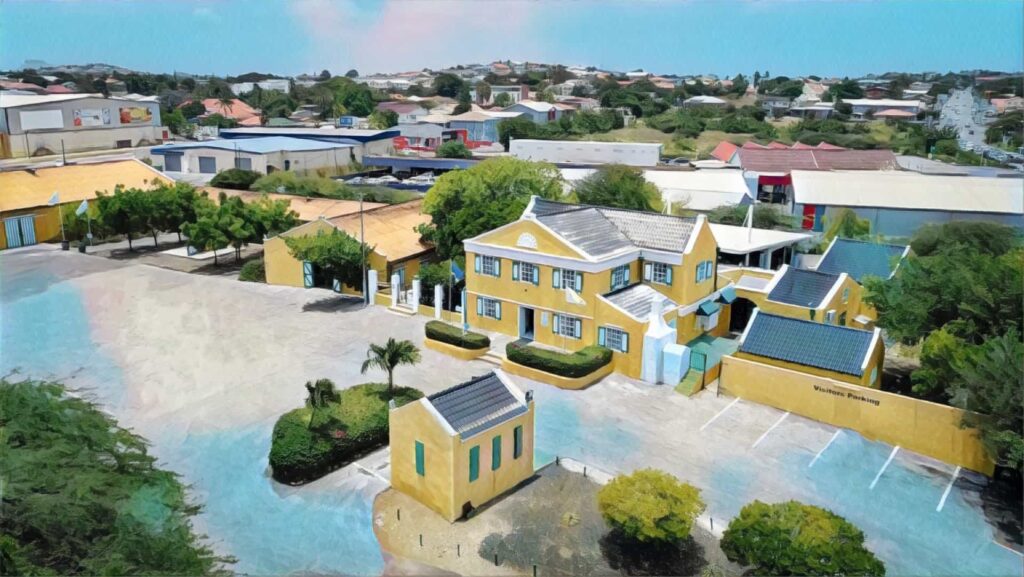 Chobolobo tour
If you're looking for an authentic Caribbean experience, look no further than Landhuis Chobolobo. For those who want to experience more than just the taste of Blue Curaçao, Chobolobo offers tours of their distillery. During these tours, visitors can learn firsthand about the production process and history.
You can also sample different types of unique varieties not normally available on store shelves. Moreover, at Landhuis Chobolobo's, they offer a combination of dishes that can be consumed during the tour, so guests can truly taste what makes Blue Curaçao so special.
Chobolobo's Cocktail Workshop
Now it really gets fun! After the tour of Chobolobo Manor, you can continue with Chobolobo's Cocktail Workshop. With the help of expert bartenders, learn how to make delicious cocktails from scratch. You can create your own signature cocktails with Blue Curaçao by combining, shaking and topping it off with different tasty flavors. Cheers!
Above all, remember to snap photos of your colorful creations. Totally fun for your Insta and Snapchat. Every Friday at 2 p.m., you can join Chobolobo's Cocktail Workshop for $45.
Most famous Blue Curacao cocktails
Blue Curacao is widely used as an ingredient in many classic cocktails, but there are also lesser-known recipes that use this delicious Curacao liqueur! Here are some of our favorites at Chobolobo's Cocktail Workshop :
Blue Lagoon
A refreshing mix of Blue Curaçao, vodka, pineapple juice & lime juice topped with lemonade (or soda water).
Electric Lemonade
A fruity concoction of equal parts Blue Curaçao, vodka, triple sec & sour mix with lots of ice and lemon slices.
Summer Breeze
A perfect summer cooler consisting of white rum, Blue Curaçao, cranberry juice & pineapple juice over ice with wedges of lime as garnish.
Flamingo
An exotic mix consisting of coconut rum, amaretto, melon liqueur & Blue Curaçao plus pineapple juice & lime juice. Finished with grenadine for the pink effect. 
Blue Curaçao Liqueur conclusion
So it's safe to say that Blue Curaçao Liqueur is not only incredibly versatile, but also steeped in history dating back centuries. Today, this citrus-flavored sweet liqueur remains popular in bars around the world because of its ability to enhance the flavors of these best-known cocktails while adding a Caribbean blue hue.
With its distinct flavor profile and vibrant color, it is a hit at every party and happy hour. Whether you drink it straight or mix it with other drinks in tasty cocktails; chances are everyone will love it. So what are you waiting for? Try Blue Curacao today and let your imagination run wild!


GO WEST Diving is a well recognized as one of Curacao's premiere PADI dive operations. GO WEST Diving is located at one of Curaçao's best dive sites, Alice in Wonderland, right on the idyllic sandy beach of Playa Kalki in Westpunt. The dive center offers the full range of PADI and SSI courses, quality rental
Read More »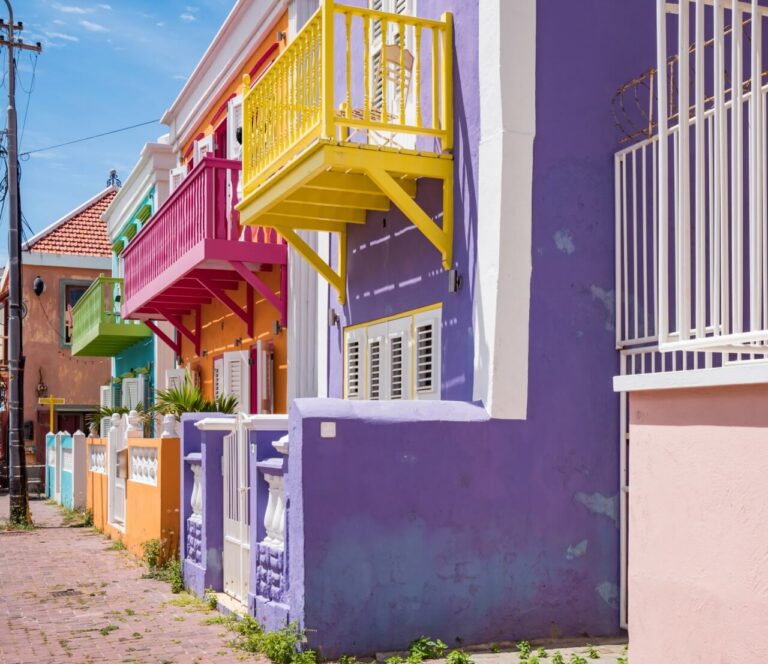 The name translates to 'the other side'. Otrobanda is known as one of the most artistic districts in Willemstad, the capital city of Curaçao. Located just across the bridge from Punda, where you may find the main shopping areas and tourist attractions. This neighborhood offers a unique glimpse into the vibrant street art scene in
Read More »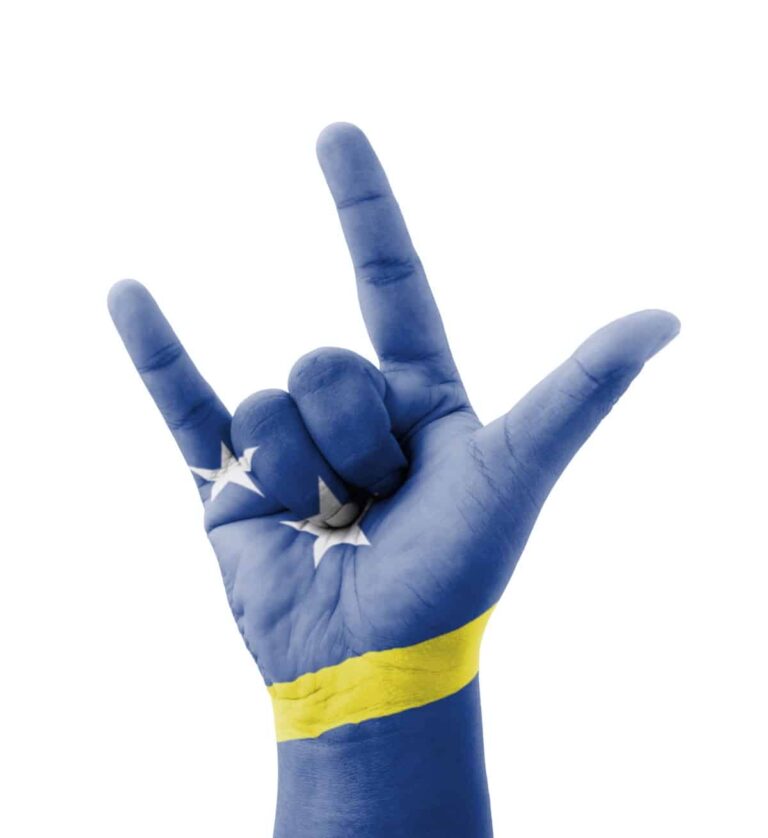 More than fifty different nationalities are represented on Curaçao, each with its own unique set of customs and traditions. Although Papiamentu, Dutch and English are recognized as official languages, you may also hear Spanish or one of the many other local languages.
Read More »