Kura Hulanda Village se encuentra en el histórico barrio de Otrobanda, en Curaçao. Entrar en Kura Hulanda es como entrar en una pequeña ciudad. Las calles y callejones empedrados están rodeados a ambos lados por edificios bellamente pintados. También encontrará hermosos jardines con plantas y flores tropicales, una terraza o una plaza. Es un lugar pintoresco donde las generaciones pasadas abrazan el lujo moderno. Aquí encontrará mucha información sobre la cultura de Curaçao.
Add a header to begin generating the table of contents
Kura Hulanda, originalmente conocido como el «Hotel Kura Hulanda», está ahora en renovación y es un distrito histórico único. Actualmente se está transformando en una próspera comunidad con tiendas, cafés y un hotel. Construidos en los siglos XVIII y XIX como puestos coloniales holandeses en el Caribe, los edificios están conectados por sinuosos caminos de adoquines que conducen a numerosos y bellos patios. La palabra significa «patio holandés» en papiamento.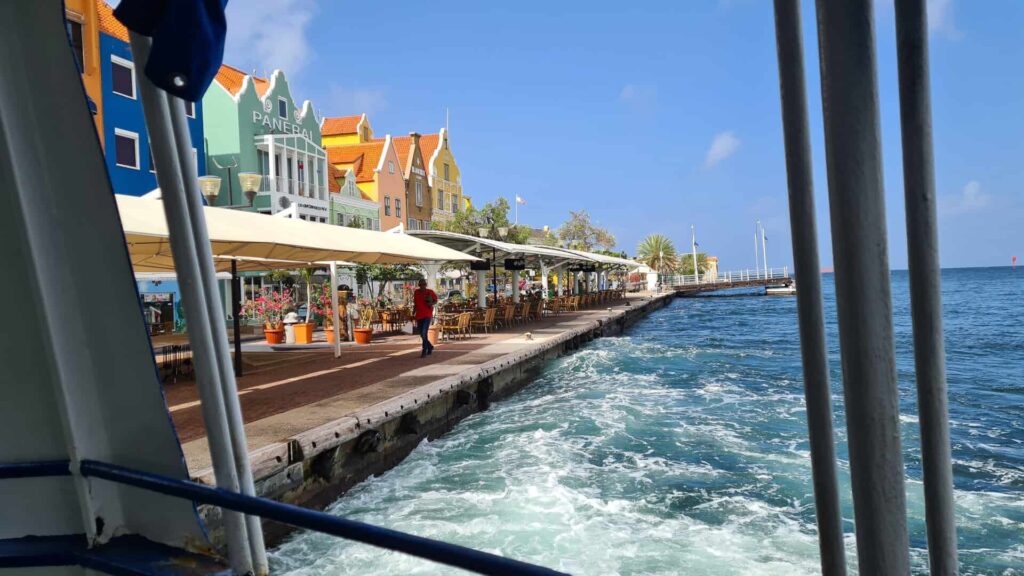 La aldea de Kura Hulanda también fue una aldea real, que se deterioró por completo con el paso de los años. Sin embargo, el holandés Jacob Gelt Dekker vio un potencial en la zona por el que otros no darían un céntimo. Convirtió los edificios que apenas quedaban en pie en habitaciones de hotel, estableciendo un hotel como ningún otro. Gelt Dekker también transformó el ruinoso Kadushi Cliff Beach Resort de Westpunt en el lujoso Kurá Hulanda Lodge & Beach Club (conocido como Hotel Kurá Hulanda Westpunt). Actualmente, este complejo se ha vuelto a vender y sigue renovándose.
En 2000, Gelt Dekker compró una serie de edificios en Otrobanda, los reparó y creó el museo Kura Hulanda, entre otros. Poco después, renovó las propiedades colindantes del museo y las transformó en un hotel con 82 amplias habitaciones, varias salas de conferencias y un spa de lujo.
El hotel no era el más grande de la isla, pero disponía de spa, dos piscinas en un entorno tropical y un amplio centro de negocios. Tanto por su ubicación ideal como por su historia, el hotel destacaba como el más notable y extraordinario de todos. El Kura Hulanda sólo tenía habitaciones únicas y opulentas.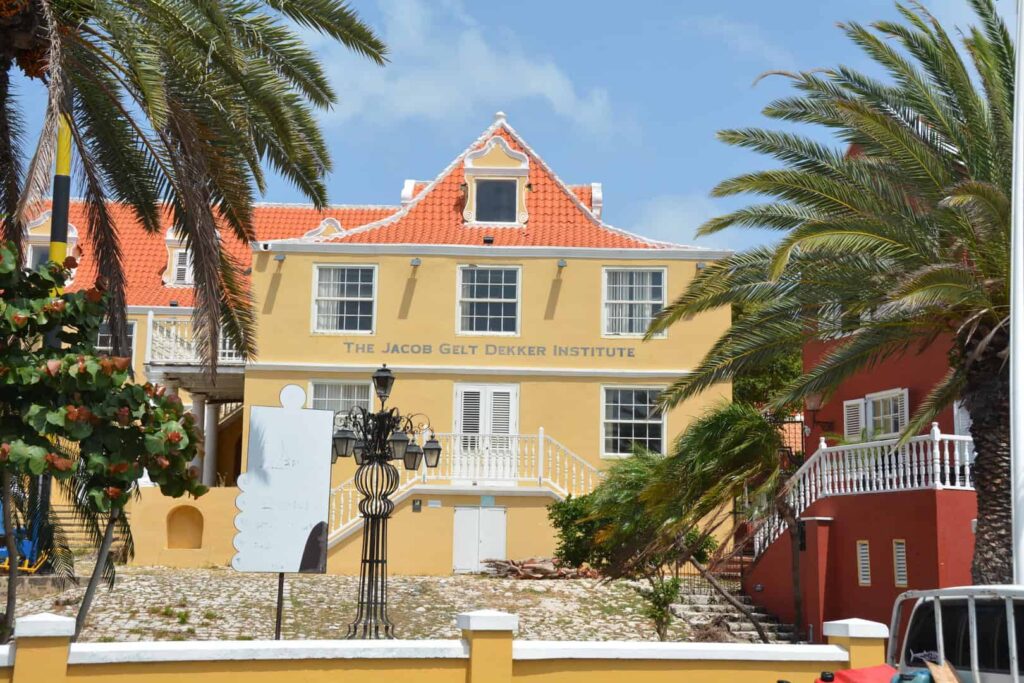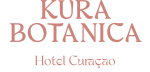 Repartida en un área de ocho manzanas, esta propiedad ofrece una experiencia de lujo única en un refugio botánico y tranquilo, que ofrece total privacidad e intimidad.
Ideal para
Empresarios, parejas o amantes
necesita un descanso
Un grupo de inversores locales, conscientes de la importancia histórica de la zona, la están transformando en una nueva y vibrante comunidad. En consecuencia, se está realizando mucho mantenimiento atrasado. Accesible tanto para los huéspedes del hotel como para los lugareños. Numerosos restaurantes, pubs y plazas públicas Kura Hulanda serán el hogar de una multitud diversa de habitantes de la ciudad que buscan relajarse con estilo.
Kura Hulanda Village cuenta ahora con un hotel, numerosos establecimientos de comida y bebida, un distrito comercial (con tiendas) y una zona residencial. Kura Hulanda es una comunidad cerrada en la que los residentes pueden sentirse seguros sin dejar de disfrutar de los servicios característicos de la zona.
De Kura Hulanda Village & Spa a Kura Botanica
Desde entonces, el antiguo hotel se ha transformado en un alojamiento de lujo bajo el nombre de Kura Botanica. Este hotel hace que Kura Hulanda Village sea lo que es. Mantener el concepto original y, entre otras cosas, la piscina original. Situada en el emplazamiento de la antigua Kura Hulanda, esta residencia de alto nivel consta de ocho bloques, todos ellos con pintorescas calles construidas tradicionalmente en Curaçao. Los jardines botánicos ofrecen un retiro tranquilo, ideal para quien busque recogimiento. Kura Botanica es un complejo sólo para adultos y atiende exclusivamente a huéspedes adultos.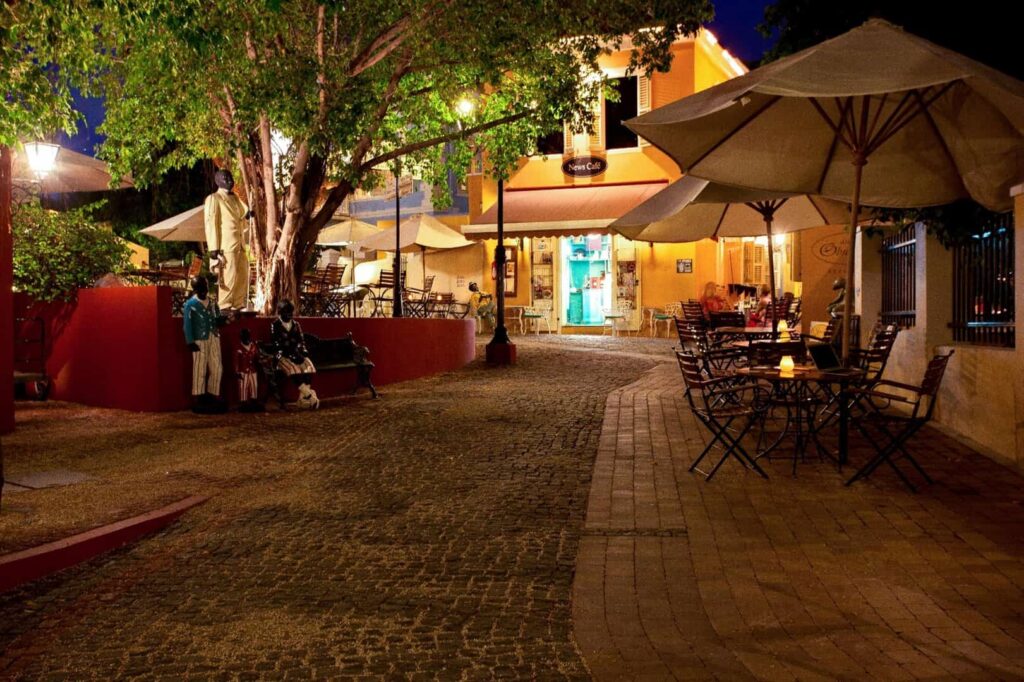 Las civilizaciones más destacadas de Curaçao son el tema de las exposiciones antropológicas del Museo Kura Hulanda. Podrá conocer la historia de la esclavitud en África, el auge y la caída de los imperios de África Occidental, los artefactos de la antigua Mesopotamia y el desarrollo del Caribe allí.
El personal de recepción le proporcionará un mapa e instrucciones sobre cómo desplazarse por el museo durante su visita. Ella podrá contarle todo sobre los antecedentes del museo y la amplia gama de productos de la Tienda del Museo. La tienda del museo, justo en la entrada principal, vende una amplia gama de recuerdos, como postales con obras de la extraordinaria colección del museo, así como pinturas, libros y esculturas inspiradas en la cultura africana (incluidas esculturas de piedra shona y máscaras de madera) .
Se pueden concertar visitas guiadas al museo llamando con antelación para que un guía (que habla papiamento, neerlandés, inglés y español) le enseñe las instalaciones.
Lista del Patrimonio Mundial
La aldea de Kura Hulanda forma parte de la UNESCO, preservando el carácter histórico de las estructuras y de Curaçao en su conjunto. Pisos y suites únicos diseñados en mansiones restauradas del siglo XVIII. Un refugio contemporáneo equipado con todas las comodidades que necesita para relajarse con estilo. También puede pasear fuera del recinto del hotel, por los edificios antiguos, y admirar la impresionante variedad de arte callejero moderno.
El hotel está situado en el corazón del centro turístico de la ciudad, cerca de varias atracciones populares como el Museo Kura Hulanda, el Handelskade y el Puente Pontjes. Hay varias opciones para comer a poca distancia del hotel, pero a pesar del ajetreo del barrio, el hotel en sí es un oasis de calma. Sin duda podrá tomar hermosas fotografías mientras disfruta del centro histórico.
Festival de los Mares Azules
En abril de cada año se celebra en la isla un festival de blues. Se celebra en parte en el distrito de Pietermaai. La aldea de Kura Hulanda también acoge a varios artistas y empresarios locales durante estas celebraciones. Aquí podrá disfrutar tanto de la música como de la cordialidad que aportan los bailarines.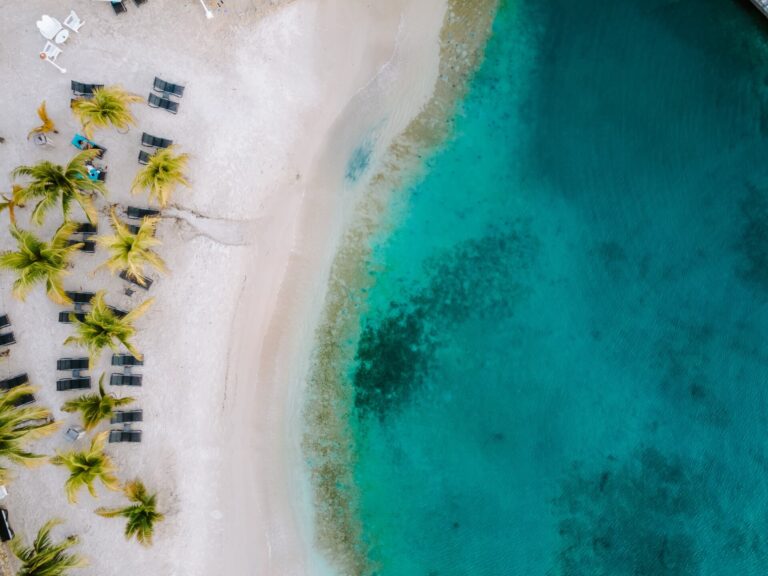 Puedes hacer una lista de los lugares que quieres visitar antes de irte de vacaciones a Curaçao. Hablando de emoción, las fantásticas playas de Curaçao, su rica cultura e historia y sus lujosos complejos turísticos son algunas de sus atracciones más populares. En este blog, vamos a hablar de las playas más bonitas de Curaçao.
Leer más "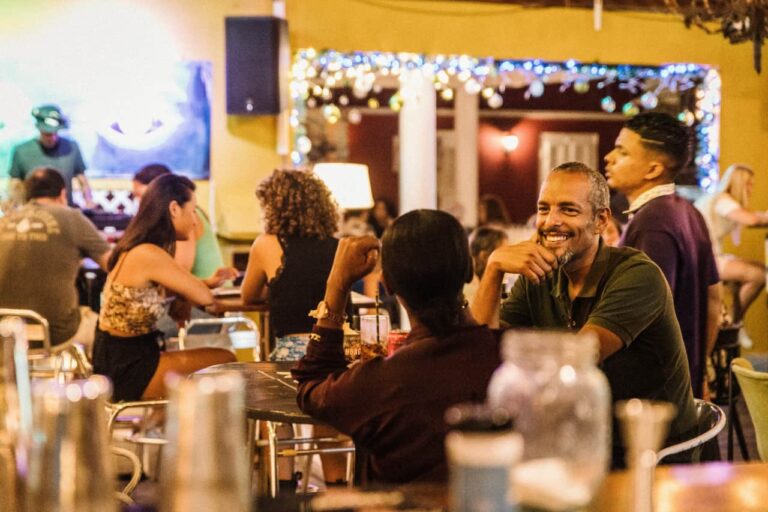 Comida urbana callejera de Bario Bario Urban Street Food ofrece la experiencia gastronómica definitiva, donde encontrará algo para satisfacer cualquier antojo. Tanto si le apetece comida callejera moderna, un plato vegano contundente, un plato de pescado fresco o un postre dulce, aquí lo encontrará. El patio de comidas de Bario Urban Street es un paraíso
Leer más "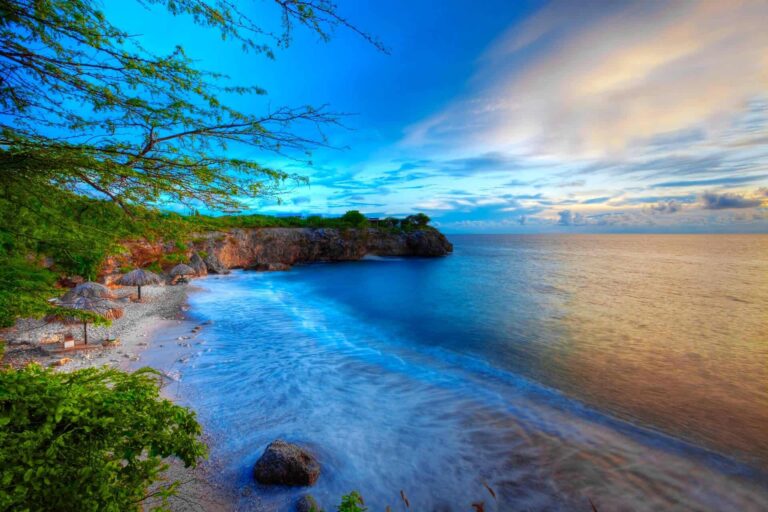 Curaçao, situada cerca del ecuador, tiene un clima tropical de sabana. Como el Caribe está cerca del ecuador, su tiempo y clima se caracterizan por temperaturas cálidas durante todo el año. Por ello, es un destino popular entre los bañistas. La temperatura media de Curaçao ronda los 81 grados Fahrenheit (27°C), con una humedad anual
Leer más "