Kura Hulanda Village is located in the historic district of Otrobanda Curaçao. Stepping into Kura Hulanda is like entering a small town. The cobblestone streets and alleys are surrounded on either side by beautifully painted buildings. You will also encounter beautiful gardens with tropical plants and flowers, a terrace or a plaza. It is a picturesque place where past generations embrace modern luxury. You can find much of and about Curaçao culture here.
Add a header to begin generating the table of contents
Kura Hulanda, originally known as the "Hotel Kura Hulanda," is now under renovation and is a unique historic district. It is currently being transformed into a thriving community with stores, cafes and a hotel. Built in the 18th and 19th centuries as Dutch colonial outposts in the Caribbean, the buildings are connected by winding paths of cobblestone that lead to many beautiful courtyards. The word means "Dutch courtyard" in Papiamentu.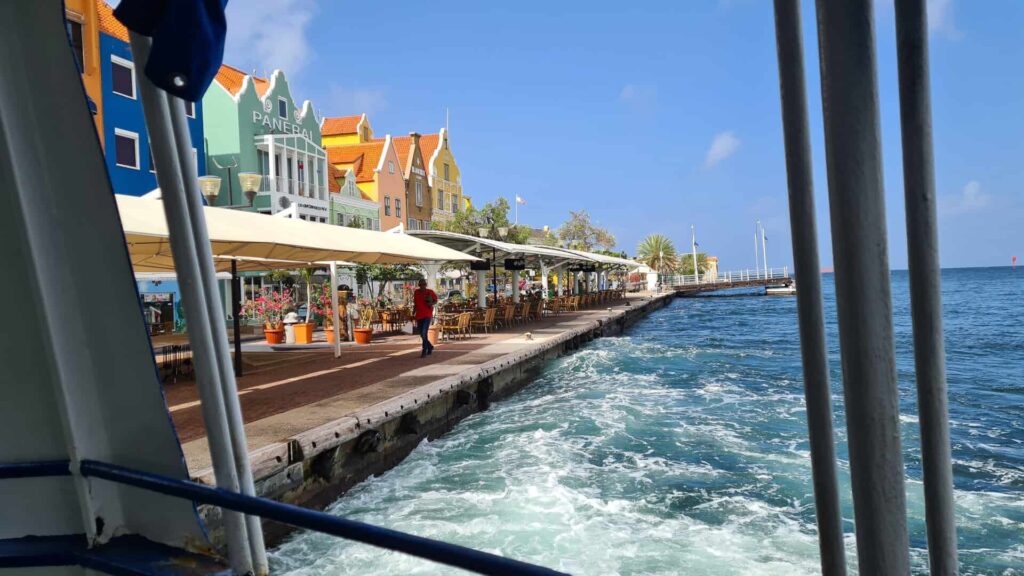 Kura Hulanda Village also used to be a real village, which over the years fell into complete disrepair. However, Dutchman Jacob Gelt Dekker saw potential in the area that others wouldn't give a dime for. He converted the barely standing buildings into hotel rooms, establishing a hotel like no other. Gelt Dekker also transformed the dilapidated Kadushi Cliff Beach Resort on West Point into the luxurious Kurá Hulanda Lodge & Beach Club (known as Hotel Kurá Hulanda West Point). Currently, this resort has been sold again and continues to be renovated.
In 2000, Gelt Dekker bought a series of buildings in Otrobanda, repaired them and established the Kura Hulanda museum, among others. Soon after, he renovated adjacent properties of the museum and transformed them into a hotel with 82 spacious rooms, several conference rooms and a luxury spa.
The hotel was not the largest on the island, but it had a spa, two pools in the tropical setting and a spacious business center. The hotel stood out both in terms of its ideal location and history as the most remarkable and extraordinary of all. The Kura Hulanda had only unique, opulent rooms.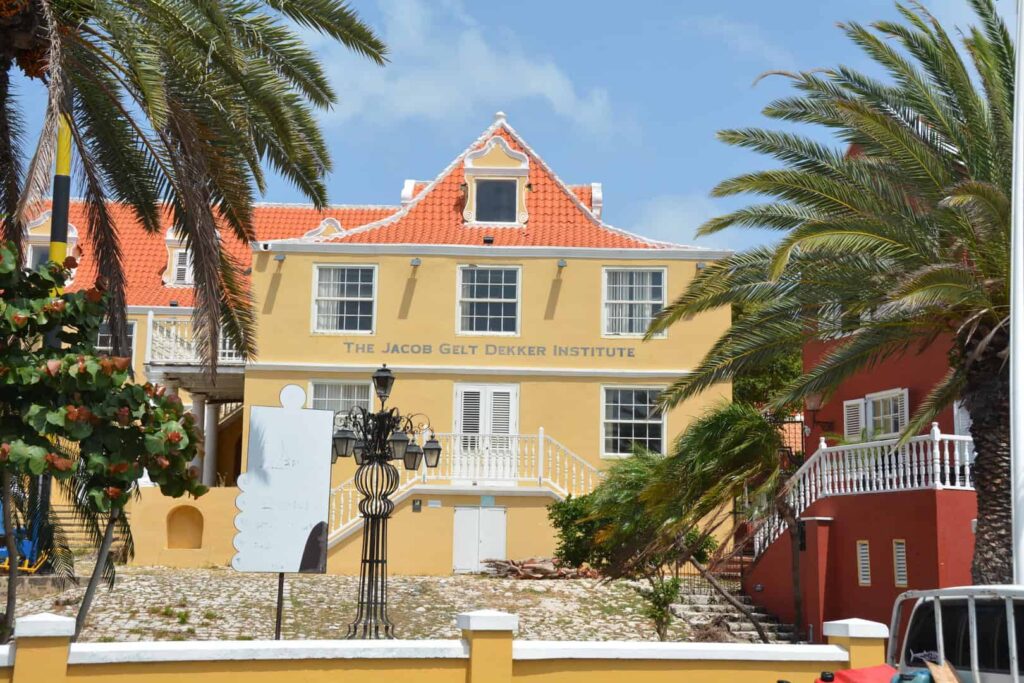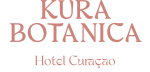 Spread over an eight-block area, this property offers a unique luxury experience in a botanical and tranquil retreat, offering complete privacy and intimacy.
Ideal for
Business people, Couples or Lovers
who need a break
A group of local investors, aware of the historical significance of the area, is currently transforming it into a vibrant new community. Consequently, much is being done on overdue maintenance. Accessible to both hotel guests and locals. Many eateries, pubs and public squares Kura Hulanda will be home to a diverse crowd of city dwellers looking to relax in style.
Kura Hulanda Village, meanwhile, has a hotel, many places to eat and drink, a business district (with stores) and a residential area. Kura Hulanda refers to a gated community in which residents can feel safe while still taking advantage of the area's distinctive amenities.
From Kura Hulanda Village & Spa to Kura Botanica
The old hotel has since been transformed into a luxury accommodation under the name Kura Botanica. This hotel now largely makes Kura Hulanda Village what it is. While maintaining the original concept and, among other things, the original swimming pool. Located on the site of the former Kura Hulanda, this top residence consists of eight blocks that all have picturesque, traditionally Curaçao-built streets. The botanical gardens offer a quiet retreat, ideal for anyone seeking seclusion. Kura Botanica is an adults only resort and caters exclusively to adult guests.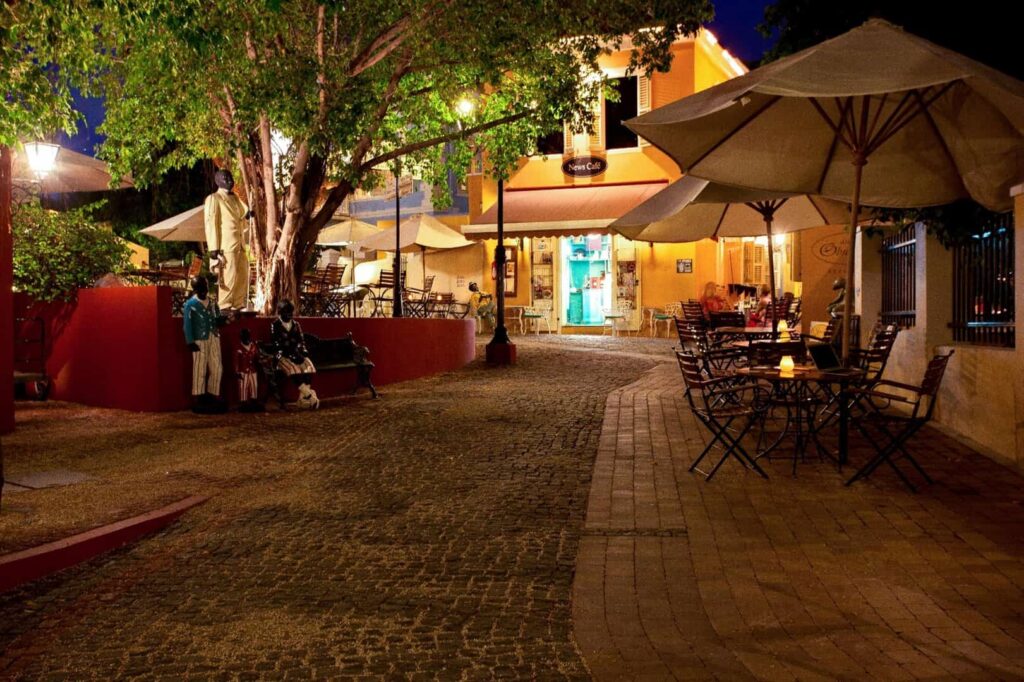 Curaçao's most prominent civilizations are the subject of Kura Hulanda Museum's anthropological exhibits. You can learn about the history of slavery in Africa, the rise and fall of West African empires, artifacts from ancient Mesopotamia and the development of the Caribbean there.
The reception staff will provide you with a map and instructions on how to navigate the museum during your visit. She can tell you all about the background of the museum and the wide range of products in the Museum Store. The museum store, just inside the main entrance, sells a wide range of souvenirs, including postcards featuring works from the museum's remarkable collection, as well as paintings, books and sculptures inspired by African culture (including shona stone sculptures and wooden masks) .
Tours of the museum can be arranged by calling in advance and having a guide (fluent in Papiamentu, Dutch, English and Spanish) show you around.
Kura Hulanda Village is part of UNESCO, preserving the historic character of the structures and of Curaçao as a whole. Unique apartments and suites are designed in restored 18th-century mansions. A contemporary retreat equipped with all the amenities you need to relax in style. You can also take a stroll outside the hotel grounds, through the old buildings, and admire the stunning variety of modern street art.
The hotel is located in the heart of the city's tourist center, close to several popular attractions such as the Kura Hulanda Museum, the Handelskade and the Pontjes Bridge. There are several dining options within walking distance of the hotel, but despite the bustle of the neighborhood, the hotel itself is an oasis of tranquility. You can certainly take beautiful pictures while enjoying in the historic center.
Every April, the island hosts a blues festival. Some of this will be held in the Pietermaai neighborhood. Kura Hulanda Village is also hosting various artists and local entrepreneurs during these festivities. Here you can enjoy both the music and the conviviality brought by the dancing crowd.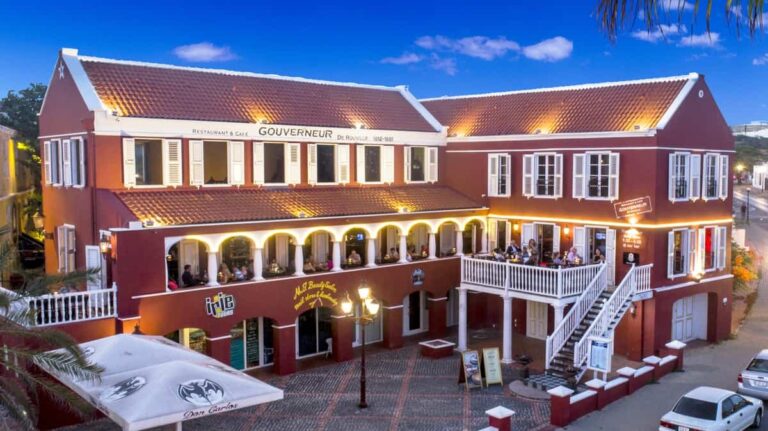 Located directly on Anna Bay, with a beautiful view of the Handelskade and the harbor entrance, you will find Grand Café "Gouverneur de Rouville. This stately Curaçao location that is not to be missed welcomes you from morning to night for drinks, breakfast, lunch and dinner. Breakfast and lunch are served from 9 a.m. to
Read More »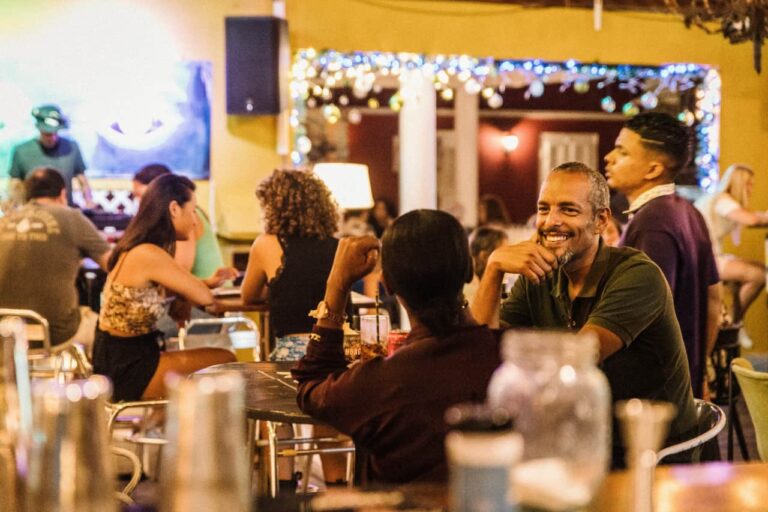 Bario Urban Street Food Bario Urban Street Food offers the ultimate food court experience, where you can find something to satisfy every craving. Whether you're in the mood for modern street food, a hearty vegan meal, a fresh seafood dish or a sweet dessert, you'll find it here. The food court at Bario Urban Street
Read More »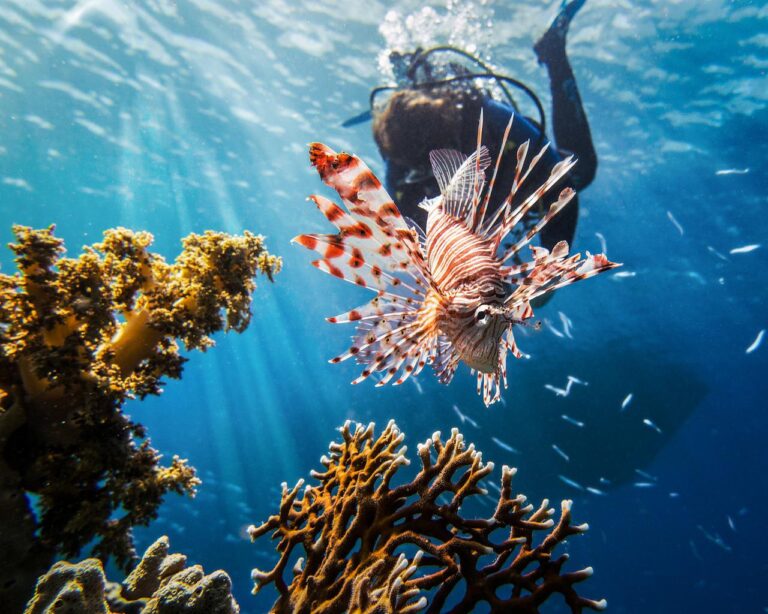 Diving Curacao It is not surprising that every year many people choose to vacation in Curaçao. Besides the fact that you can speak Dutch here, it is also true that you can do excellent diving here. Chances are you are thinking about booking a diving vacation to Curacao, you came to this article for a
Read More »