Actually, Curaçao has only one real city and that is the capital, Willemstad. Furthermore, this tropical island in the Caribbean is initially divided into two: Banda Ariba and Banda Abou. The first is the eastern part of the island and the second refers mainly to the western part. Translated, Banda Ariba means the "high side" and Banda Abou means the "low side." Geographically this is not quite right, as there are actually many more mountainous landscapes to be found on the Abou side.
Since there are no real cities in Curaçao, it is an island with types of neighborhoods (barios). Places with nameplates can be found, such as Julianadorp, Emma town, Saint Willibrordus and Soto. However, these are also just small regions of Curaçao. Let's take a look at some of the most famous neighborhoods. This will also give you a better idea of where certain things are located on the island.
Add a header to begin generating the table of contents
Willemstad itself also consists of two parts: Punda and Otrobanda. Punda means "point." The Queen Emma Bridge, also called the pontoon bridge, connects the two neighborhoods. As with most cities, the best way to experience Punda is on foot. Downtown has a wide range of clothing stores, souvenir shops, electronics stores, restaurants, bars and more. Incidentally, this historic working-class neighborhood is a UNESCO World Heritage Site. At Wilhelminaplein in Punda, you will find the iconic big letters Curaçao and DUSHI, where you can take fun vacation photos.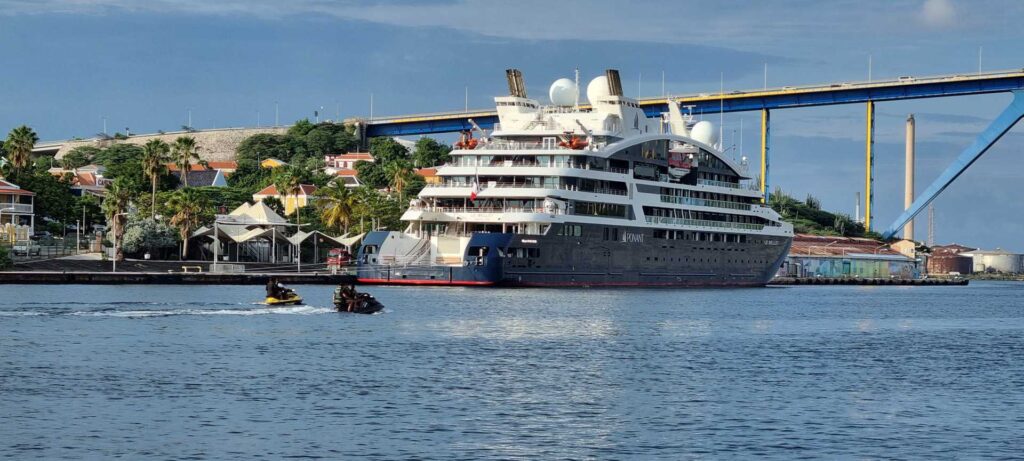 Otrobanda means "the other side." This was chosen because it is on the other side of the water. From this side, you look out on the colorful buildings along Punda's Handelskade. In the Breedestraat you will find an awful lot of great local stores and you can stop by the famous Netto Bar for a glass of green rum. The neighborhood used to be quite notorious and poorly maintained. Fortunately, this has changed in recent decades. Little by little, residents are ensuring that the neighborhood continues to be refurbished.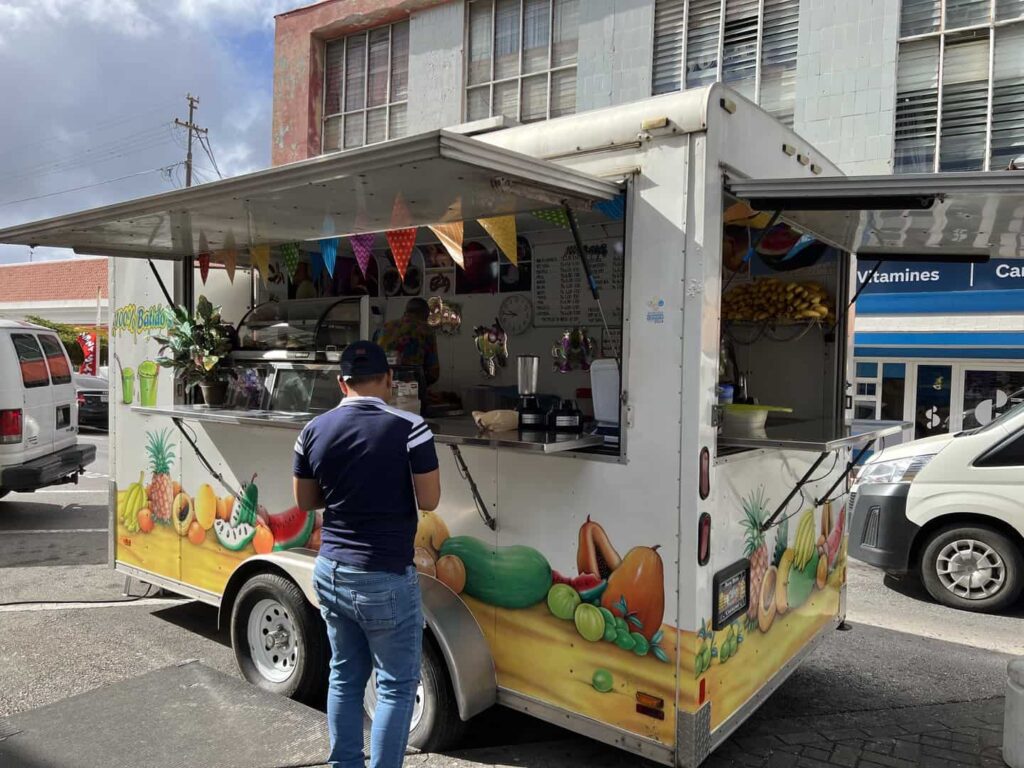 Pietermaai is a so-called suburb of Punda. It is a hip and vibrant neighborhood that is home to a wealth of history. This is reflected in the historic buildings and the visibility of local culture. The neighborhood has undergone an extensive metamorphosis in recent years, and it shows. This popular neighborhood is home to just about everything, including eateries, cafes, boutiques and people from all walks of life. There are several restaurants and cafes open late in Pietermaai, making for a vibrant nightlife.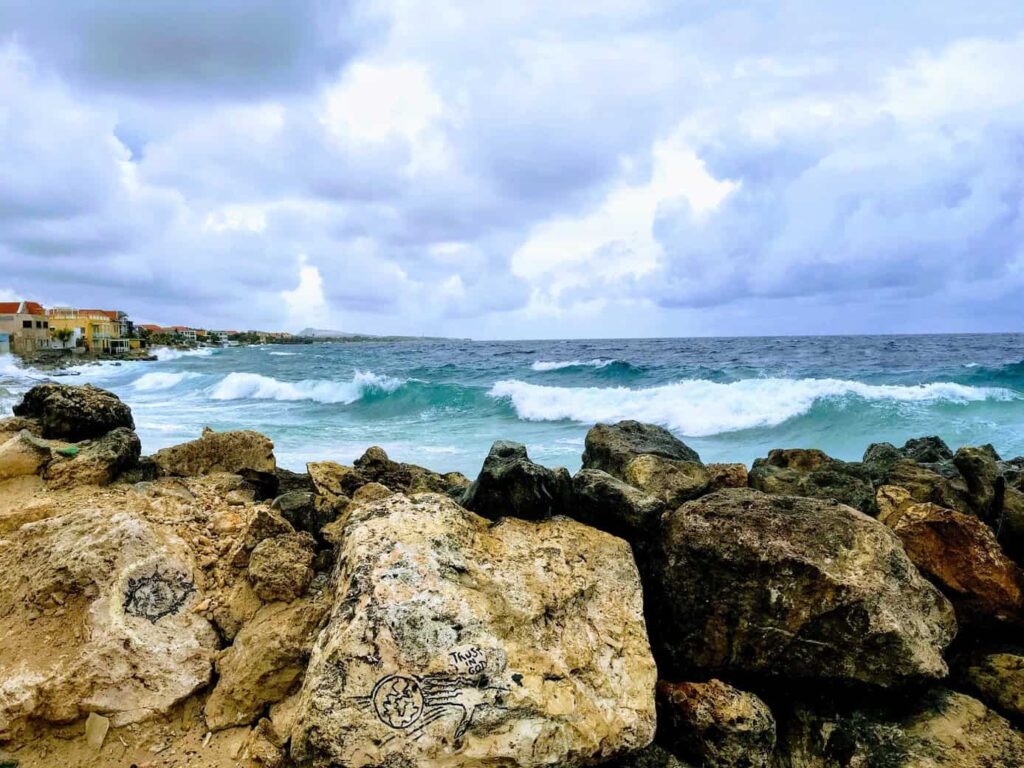 Scharloo is located north of the Waaigat. As the youngest and hippest colonial neighborhood, Scharloo attracts an artsy crowd. This is the neighborhood where creative people feel free to express themselves. This is well illustrated by, among other things, the impressive "street art" you will see almost everywhere. Even if you personally don't consider this one of the best neighborhoods to stay in on Curaçao, a walk through this refurbished area really shouldn't be missing from your list.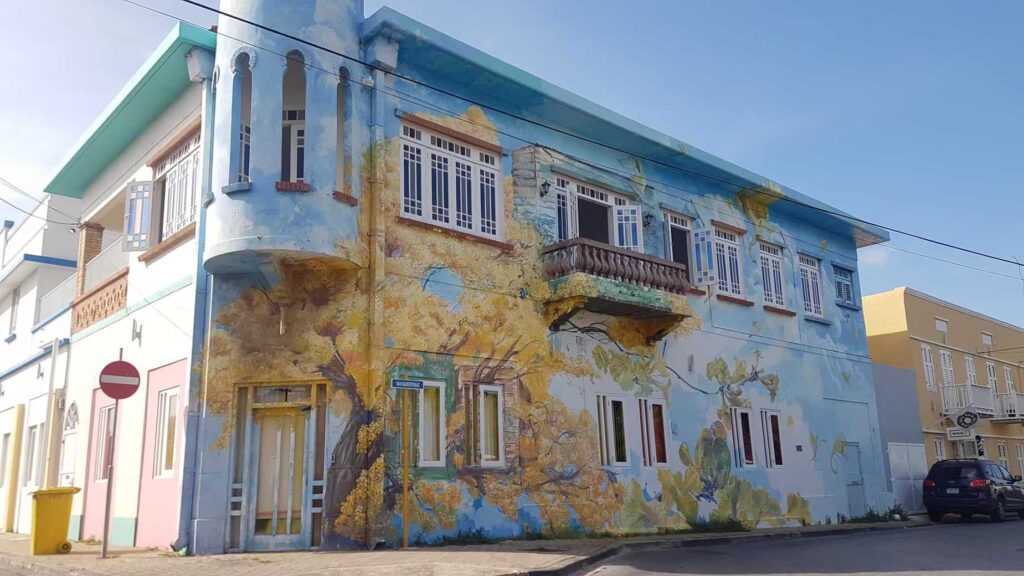 Bapor kibra – Mambo Beach Boulevard
Bapor Kibra is located east of Willemstad. Here are some of Curaçao's best and most popular attractions, such as Mambo Beach and the world-famous Sea Aquarium Beach. You can explore the magical underwater world at the Sea Aquarium and see the animals that live there, such as sharks, rays, sea turtles, sea lions and dolphins.
After an afternoon at the Sea Aquarium, stroll along the beautiful Mambo Beach Boulevard, where you will find a strip with all kinds of cozy beach bars. Along the way, there are also many great stores and restaurants to visit. Take a break and relax on one of the beach beds or take a nice splash in the clear blue water. Soon there can be drinking and dancing!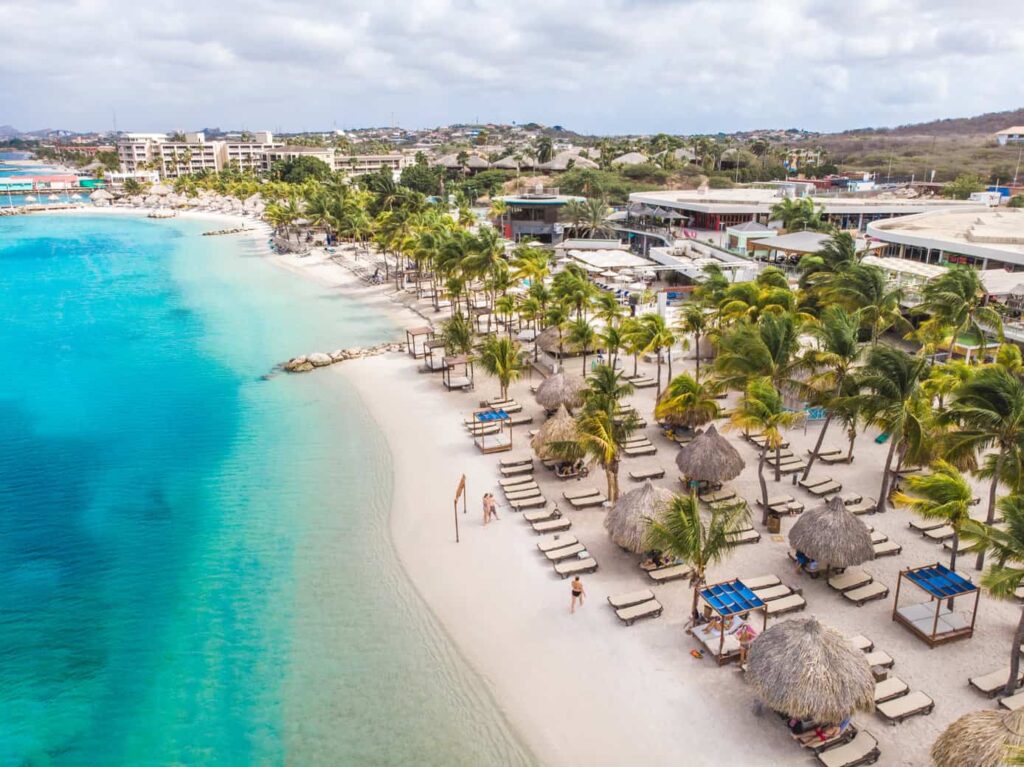 Jan Thiel, one of Curaçao's most famous neighborhoods, is located in a southeastern corner of the island. It is true that there is only one road leading to this incredibly popular destination, so there is usually a lot of traffic there, but there are plenty of reasons why so many people love Jan Thiel Beach. This serene area is great for various outdoor activities, especially jogging and biking. Windsurfers can enjoy the nearby Spanish Water, while beginners can take lessons there to learn the sport.
Relaxing in Jan Thiel Beach comes naturally. Curaçao's beach bars, including Zanzibar, Zest and Papagayo, are popular places to eat, drink and relax on the sand. The people are happy, the water is blue and the sand is white. Those who want to snorkel will have a great time at Jan Thiel Beach because of the calm waters and diverse marine life just below the surface. Care to delve deeper? You can go diving at a center conveniently located on the coast.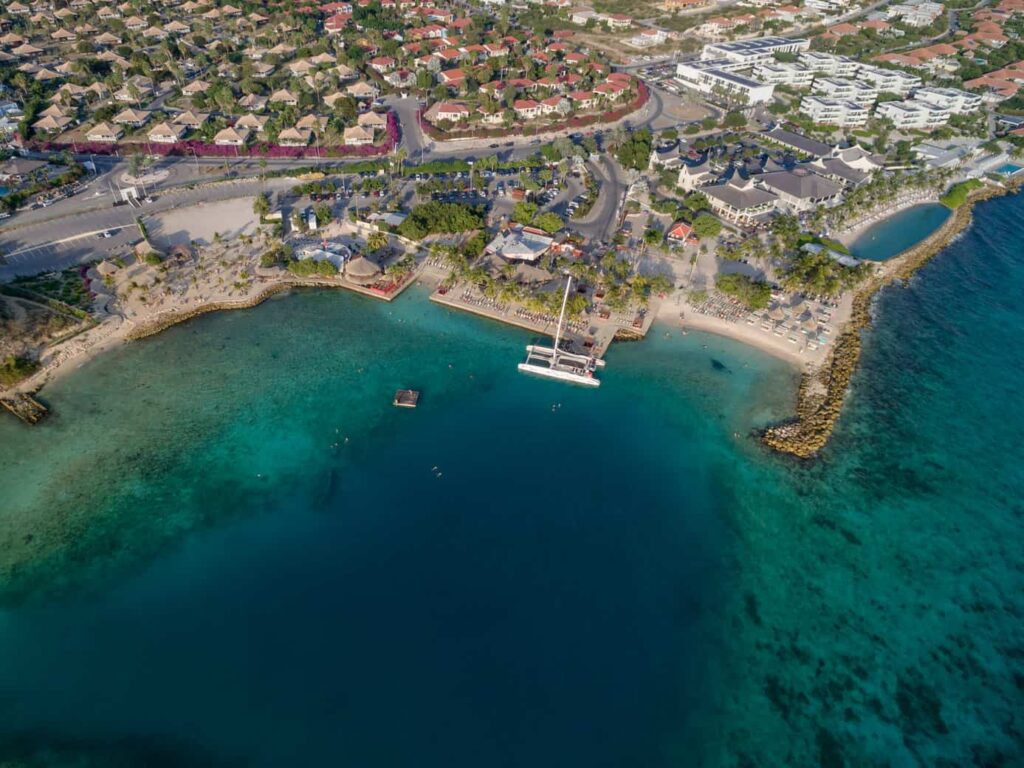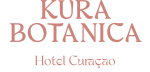 Spread over an eight-block area, this property offers a unique luxury experience in a botanical and tranquil retreat, offering complete privacy and intimacy.
Ideal for
Business people, Couples or Lovers
who need a break
St. Willibrordus – Williwood
The St. Willibrordus neighborhood is located in the western part of the island. It is about 25 kilometers from the capital. This place is especially famous for the St. Patrick's Cathedral. Willibrordus Church and the large WILLIWOOD sign erected by local residents. Two exceptionally beautiful bays, Daaibooibaai and Porto Marie are a few kilometers away. Near Sint Willibrordus you can also find some salt plantations, where you can spot flamingos.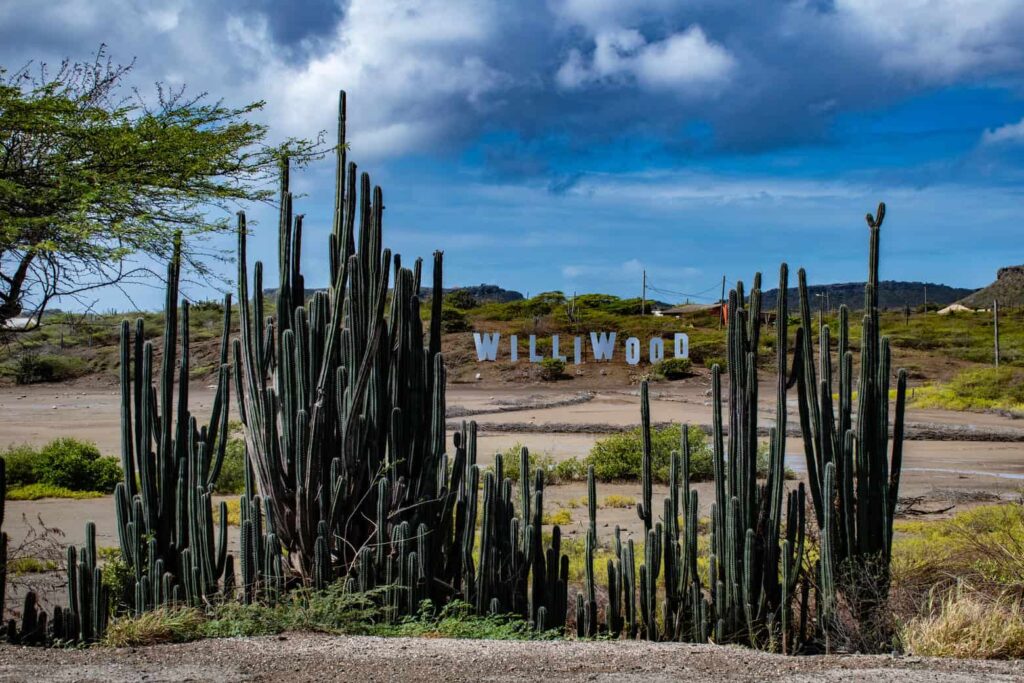 Blue Bay, located on the Banda Abou side, is surrounded by lush greenery and a great golf course. Here you will also find the Blue Bay Golf & Beach Resort. Literally translated, of course, Blue Bay is Blue Bay, and for good reason. The bay is known for its cool, clean water and white sandy beach giving it a picturesque appearance. Blue Bay Beach is one of the best accommodations available to tourists. At Blue Bay, you've come to the right place for a luxury beach trip.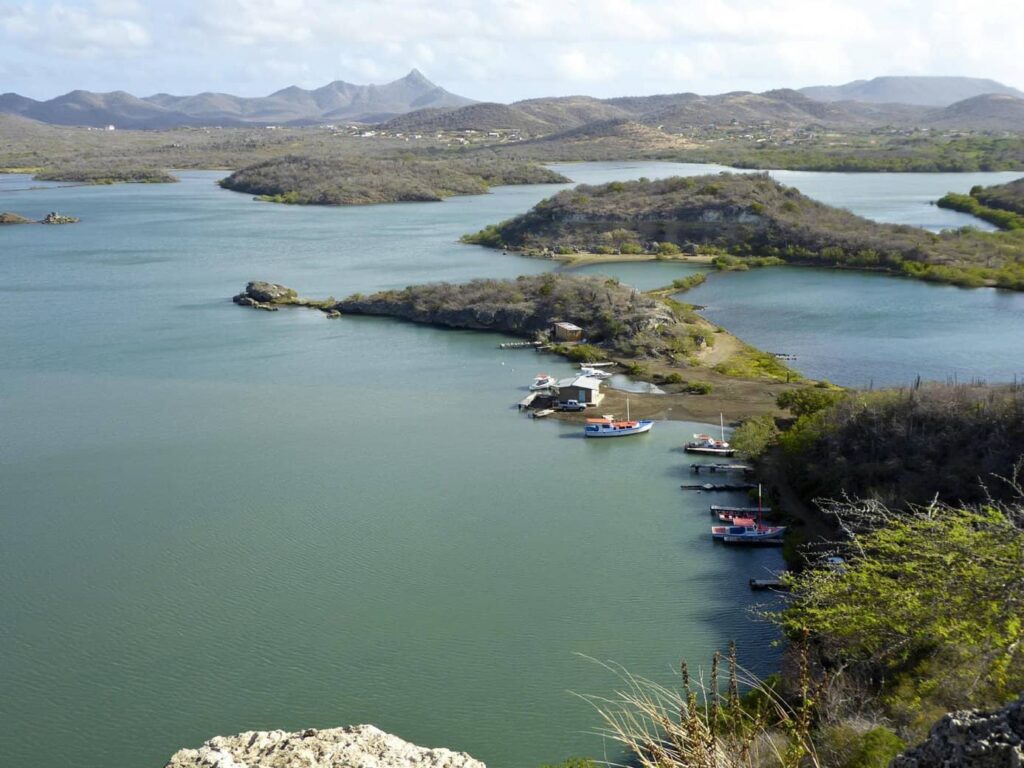 Westpunt is located near the far northwest corner of the island of Curaçao, as the name suggests. Few people live in Westpunt, making it much quieter than the central part of the island and Willemstad. Be sure to take a day trip to the beautiful natural areas, secluded coves and amazing beaches near West Point.
Kenepa Grandi (Grote Knip) and Kenepa Chiki (Kleine Knip) are two of Westpunt's most popular beaches. The stunning natural beauty of Big Knip in particular makes it a popular destination for many locals and tourists. If you plan to visit the beaches of Westpunt, be sure to bring your own cooler with drinks and don't forget your snorkeling gear.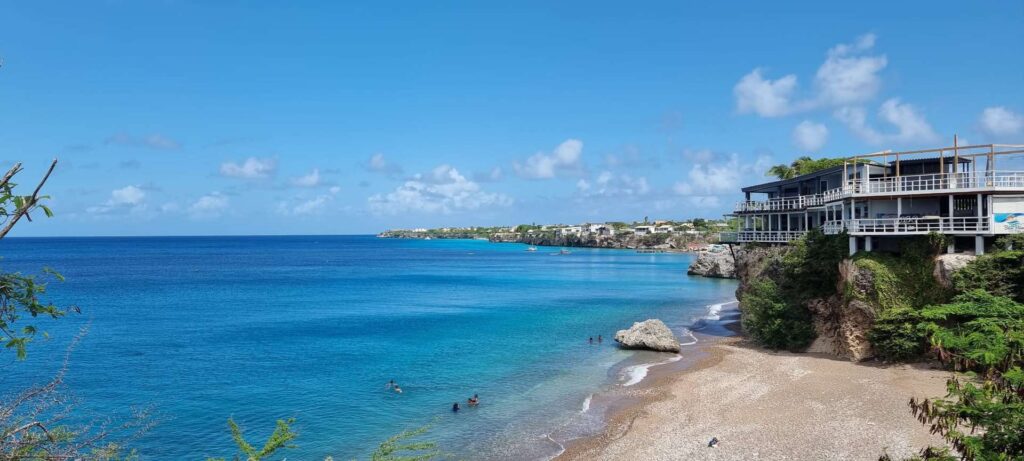 Of course, there are many more regions of Curaçao to explore, such as Santa Maria, Sint Michielsbaai, Santa Barbara and Santa Rosa. Be sure to visit the different neighborhoods on the island and have a chat at a local bar!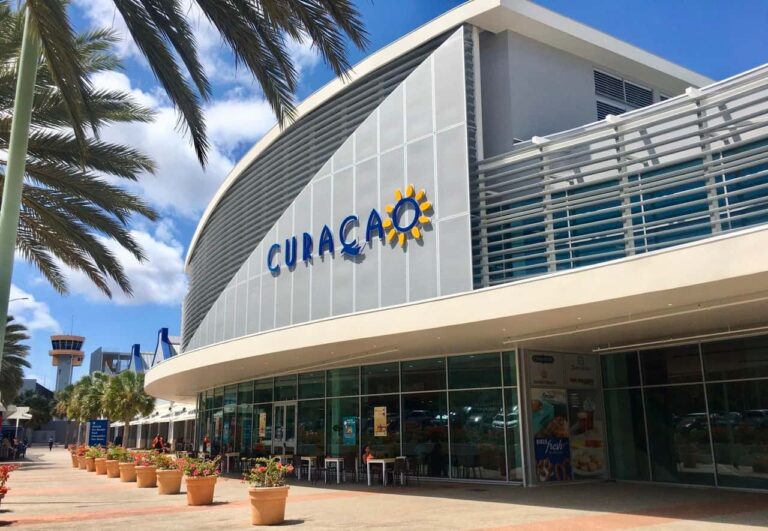 Your wonderful vacation begins as soon as you land at our beautiful Hato International Airport. The colors of the island shine as you leave the plane. From the moment you arrive at Hato Airport, you will be immersed in the warm hospitality of Curaçao.
Read More »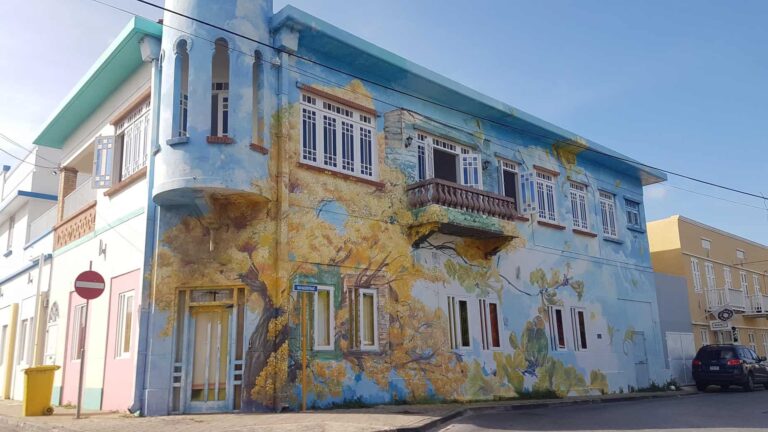 Curaçao people value art. It is a society in which people of many different origins and ethnicities live and work together harmoniously. The wave of art on the island is as diverse as its people. This is to be expected, given the island's rich local culture and cultural heritage. You are probably already familiar with
Read More »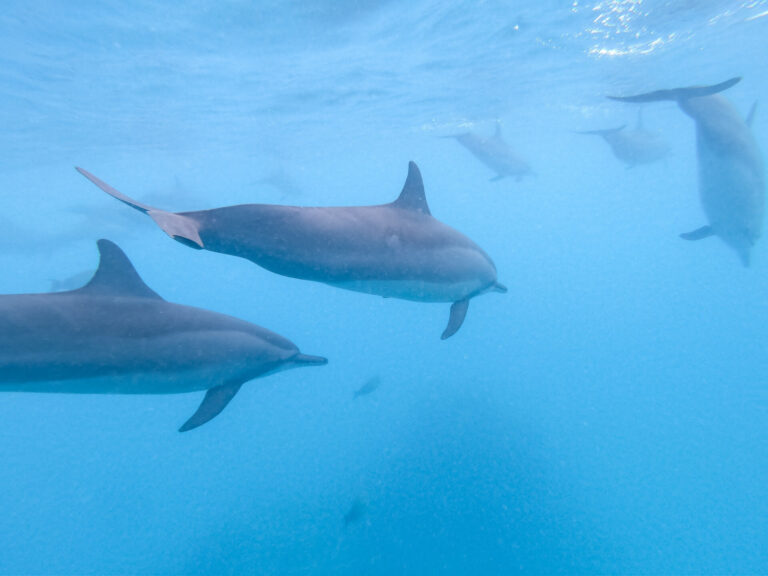 Curaçao is known for its dolphins Meet, swim or dive with a dolphin Curaçao is the perfect place to spot dolphins, swim with them and even dive with them. Curaçao is often known for its dolphin house, the Dolphin Academy. The Dolphin Academy Curaçao is located at the Sea Aquarium grounds in Willemstad, Curaçao. Here
Read More »