En realidad, Curaçao sólo tiene una ciudad, la capital, Willemstad. Además, esta isla tropical del Caribe se divide inicialmente en dos: Banda Ariba y Banda Abou. La primera se refiere a la parte oriental de la isla y la segunda, principalmente a la occidental. Traducido, Banda Ariba significa el «lado alto» y Banda Abou el «lado bajo». Geográficamente esto no es del todo correcto, ya que en realidad hay muchos más paisajes montañosos que se encuentran en el lado de Abou.
Como en Curaçao no hay ciudades de verdad, es una isla con tipos de barrios (barios). Se pueden encontrar lugares con placas identificativas, como Julianadorp, el pueblo de Emma, San Willibrordus y Soto. Sin embargo, éstas también son sólo pequeñas regiones de Curaçao. Echemos un vistazo a algunos de los barrios más famosos. Esto también le dará una mejor idea de dónde se encuentran ciertas cosas en la isla.
Add a header to begin generating the table of contents
Willemstad también consta de dos partes: Punda y Otrobanda. Punda significa «punto». El puente Queen Emma, también llamado puente de los pontones, conecta los dos barrios. Como en la mayoría de las ciudades, la mejor forma de conocer Punda es a pie. El centro de la ciudad cuenta con una amplia gama de tiendas de ropa, souvenirs, electrónica, restaurantes, bares y mucho más. Por cierto, este histórico barrio obrero es Patrimonio de la Humanidad de la UNESCO. En Wilhelminaplein, en Punda, encontrará las emblemáticas letras grandes Curaçao y DUSHI, donde podrá hacerse divertidas fotos de sus vacaciones.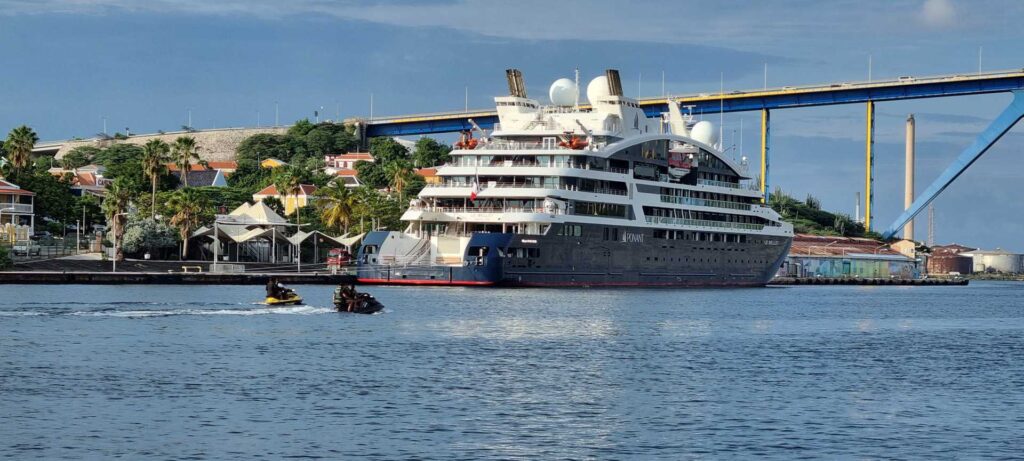 Otrobanda significa «el otro lado». Se eligió porque está al otro lado del agua. Desde este lado se contemplan los coloridos edificios de la Handelskade de Punda. En la Breedestraat encontrarás un montón de tiendas locales estupendas y puedes pasarte por el famoso Netto Bar a tomar una copa de ron verde. El barrio solía ser bastante notorio y estaba mal mantenido. Afortunadamente, esto ha cambiado en las últimas décadas. Poco a poco, los vecinos se encargan de que el barrio siga rehabilitándose.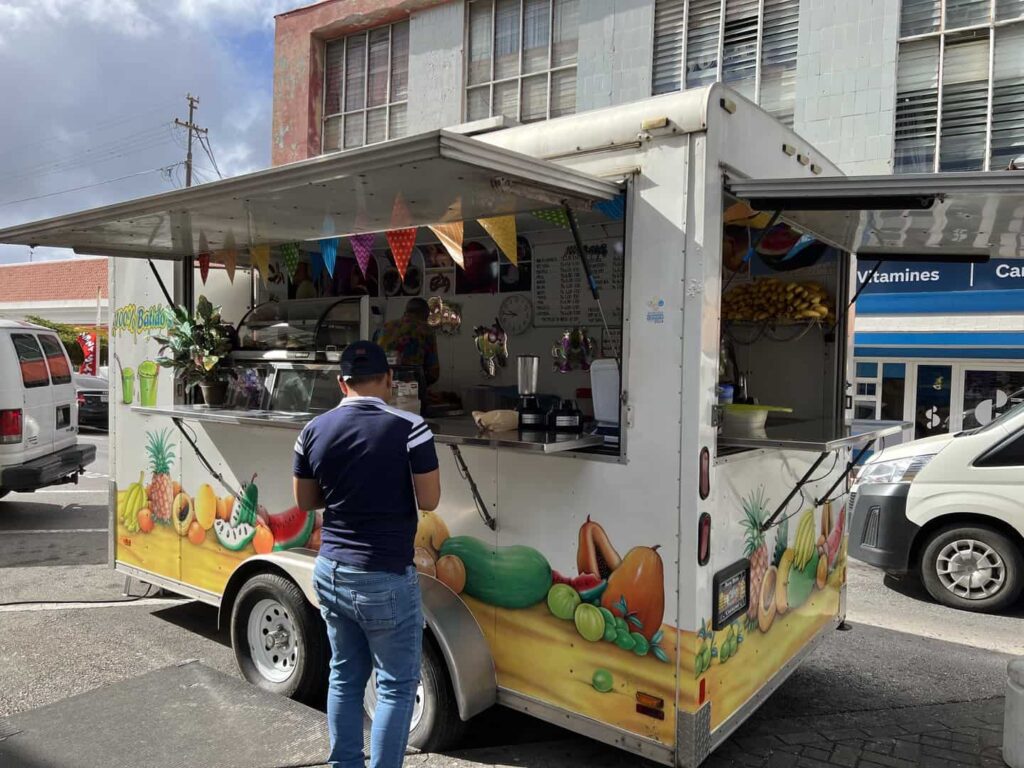 Pietermaai es un suburbio de Punda. Es un barrio de moda y vibrante que alberga una gran riqueza histórica. Esto se refleja en los edificios históricos y en la visibilidad de la cultura local. El barrio ha experimentado una amplia metamorfosis en los últimos años, y se nota. En este popular barrio hay de todo: restaurantes, cafés, boutiques y gente de todo tipo. En Pietermaai hay varios restaurantes y cafés que abren hasta tarde, por lo que la vida nocturna es muy animada.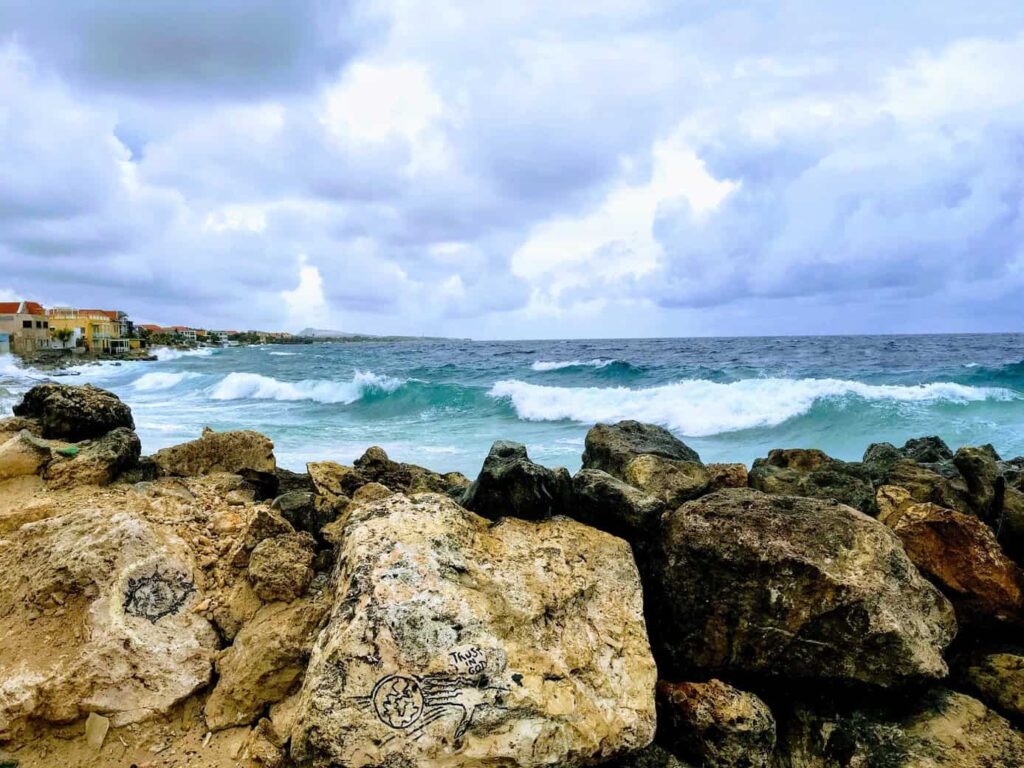 Scharloo se encuentra al norte del Waaigat. Scharloo, el barrio colonial más joven y moderno, atrae a un público artístico. Es el barrio donde los creativos se sienten libres para expresarse. Esto queda bien ilustrado, entre otras cosas, por el impresionante «arte callejero» que verá casi por todas partes. Aunque personalmente no lo considere uno de los mejores barrios para alojarse en Curaçao, un paseo por esta zona reformada no debería faltar en su lista.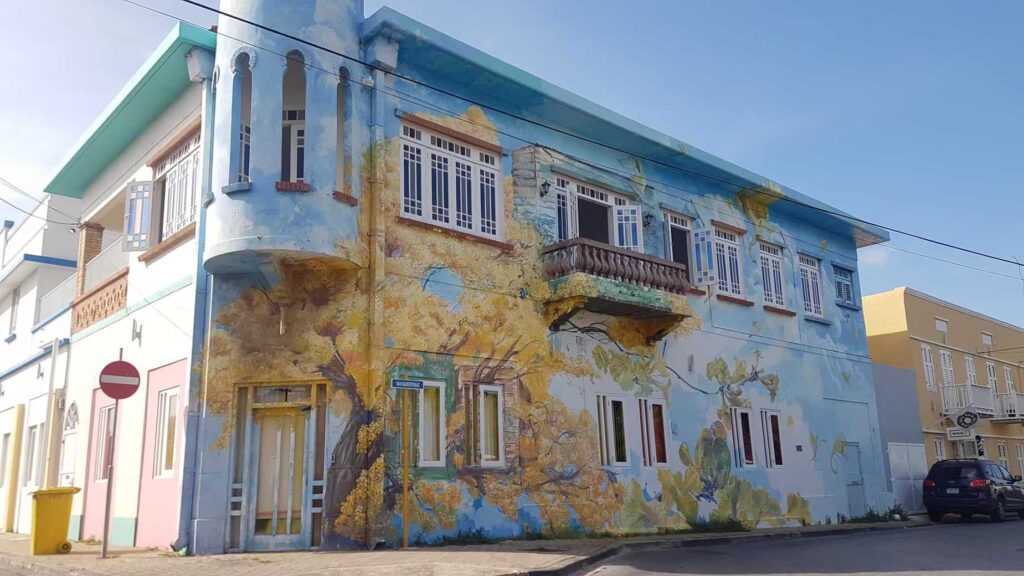 Bapor kibra – Mambo Beach Boulevard
Bapor Kibra se encuentra al este de Willemstad. He aquí algunas de las mejores y más populares atracciones de Curaçao, como la playa de Mambo y la mundialmente famosa playa de Sea Aquarium. En el Sea Aquarium podrá explorar el mágico mundo submarino y ver los animales que viven allí, como tiburones, rayas, tortugas marinas, leones marinos y delfines.
Después de una tarde en el Acuario Marino, pasee por el hermoso bulevar Mambo Beach, donde encontrará una franja con todo tipo de acogedores chiringuitos. Por el camino, también hay muchas tiendas y restaurantes estupendos que visitar. Tómese un respiro y relájese en una de las tumbonas de la playa o dese un buen chapuzón en las cristalinas aguas azules. ¡Pronto podrá haber bebida y baile!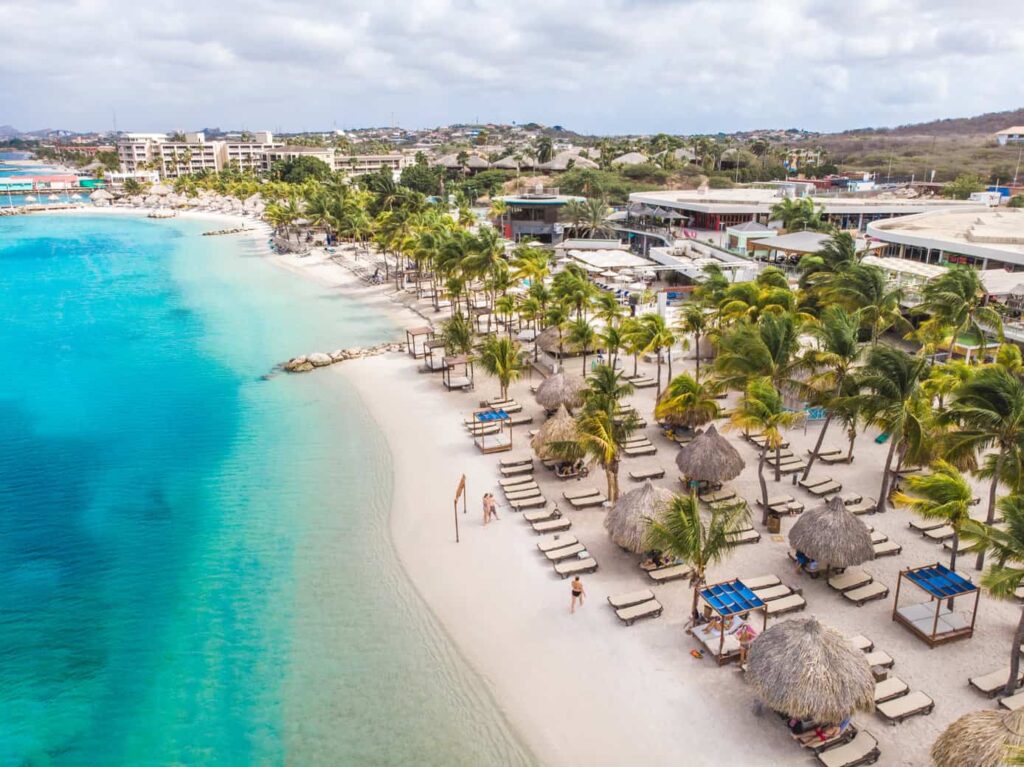 Jan Thiel, uno de los barrios más famosos de Curaçao, está situado en un rincón del sureste de la isla. Es cierto que sólo hay una carretera que conduce a este destino increíblemente popular, por lo que suele haber mucho tráfico, pero hay muchas razones por las que tanta gente adora la playa de Jan Thiel. Esta serena zona es ideal para practicar diversas actividades al aire libre, especialmente footing y ciclismo. Los windsurfistas pueden disfrutar de las cercanas aguas españolas, mientras que los principiantes pueden tomar clases allí para aprender este deporte.
Relajarse en la playa de Jan Thiel es algo natural. Los chiringuitos de Curaçao, como Zanzíbar, Zest y Papagayo, son lugares populares para comer, beber y relajarse en la arena. La gente es feliz, el agua es azul y la arena blanca. Quienes deseen practicar snorkel se lo pasarán en grande en la playa de Jan Thiel gracias a las tranquilas aguas y la diversa vida marina que hay bajo la superficie. ¿Quiere profundizar? Puede practicar submarinismo en un centro convenientemente situado en la costa.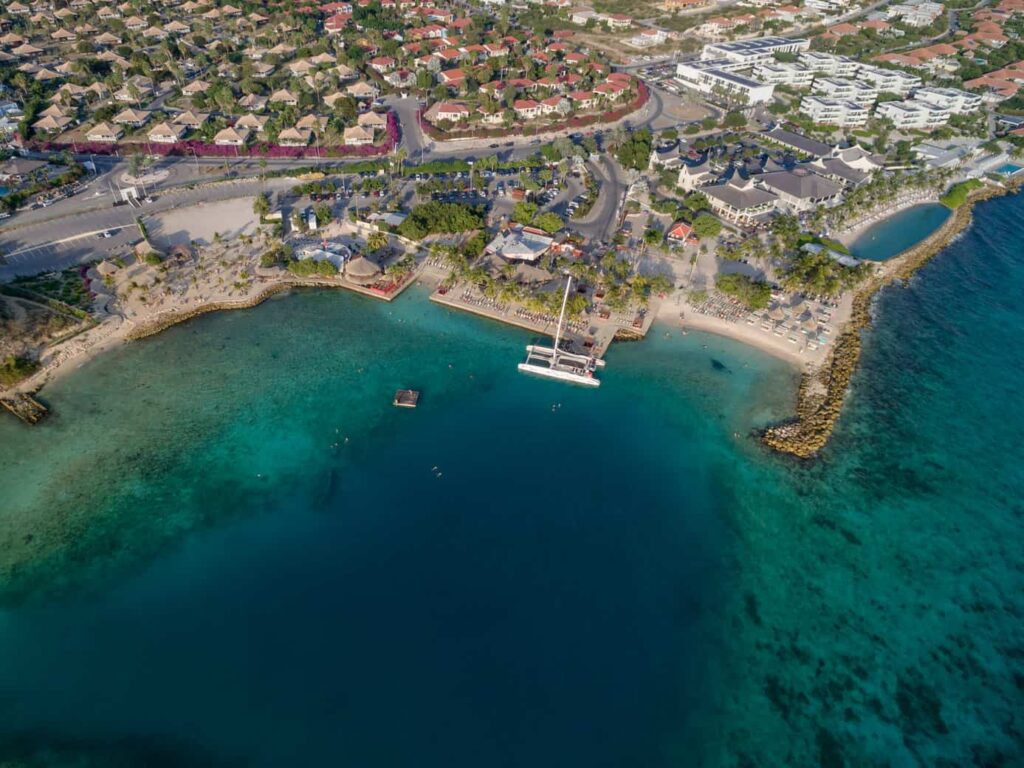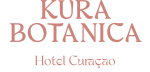 Repartida en un área de ocho manzanas, esta propiedad ofrece una experiencia de lujo única en un refugio botánico y tranquilo, que ofrece total privacidad e intimidad.
Ideal para
Empresarios, parejas o amantes
necesita un descanso
San Willibrordus – Williwood
El barrio de San Willibrordus está situado en la parte occidental de la isla. Está a unos 25 kilómetros de la capital. Este lugar es especialmente famoso por la Catedral de San Patricio. Iglesia de Willibrordus y el gran letrero WILLIWOOD erigido por los residentes locales. Dos bahías de excepcional belleza, Daaibooibaai y Porto Marie, están a pocos kilómetros. Cerca de Sint Willibrordus también hay plantaciones de sal, donde se pueden avistar flamencos.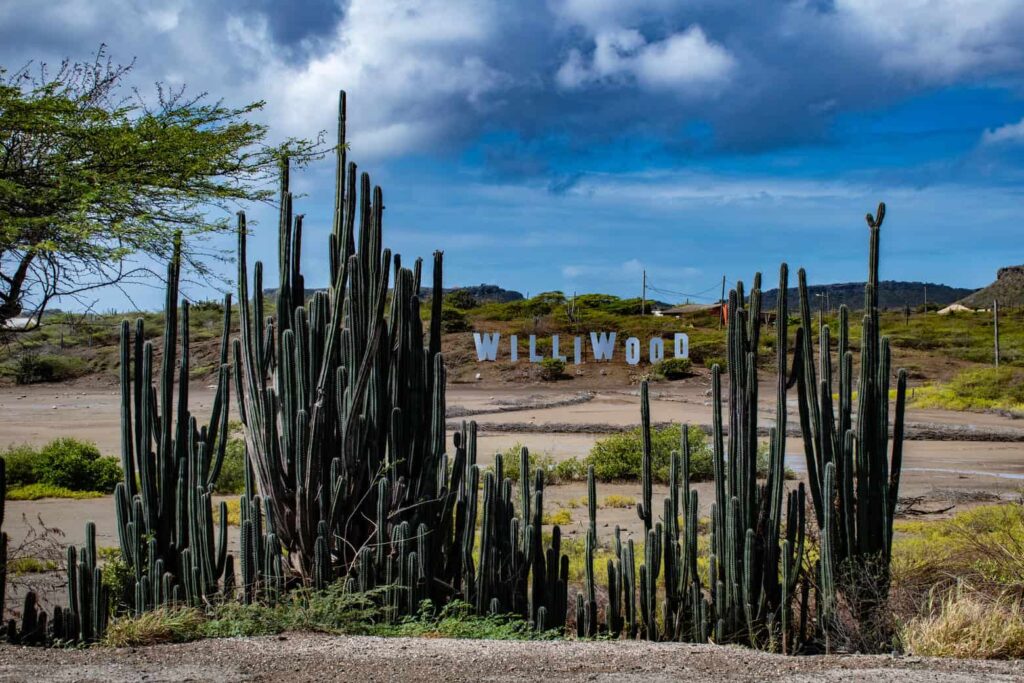 Blue Bay, situado en el lado de Banda Abou, está rodeado de exuberante vegetación y un gran campo de golf. Aquí también se encuentra el Blue Bay Golf & Beach Resort. Traducido literalmente, por supuesto, Blue Bay es Bahía Azul, y por una buena razón. La bahía es conocida por sus aguas frescas y limpias y su playa de arena blanca, que le dan un aspecto pintoresco. Blue Bay Beach es uno de los mejores alojamientos a disposición de los turistas. En Blue Bay, ha venido al lugar adecuado para un viaje de lujo a la playa.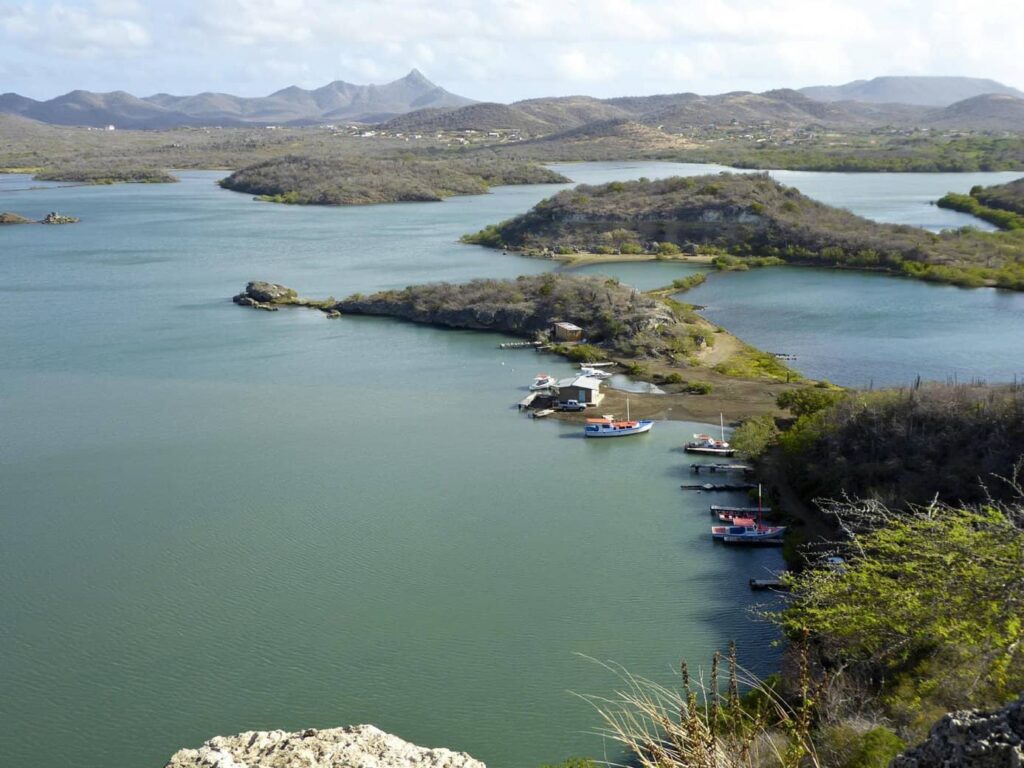 Westpunt se encuentra cerca del extremo noroeste de la isla de Curaçao, como su nombre indica. En Westpunt vive poca gente, por lo que es mucho más tranquilo que la parte central de la isla y Willemstad. No deje de hacer una excursión de un día a las hermosas zonas naturales, calas solitarias e increíbles playas cercanas a West Point.
Kenepa Grandi (Grote Knip) y Kenepa Chiki (Kleine Knip) son dos de las playas más populares de Westpunt. La impresionante belleza natural de Big Knip, en particular, lo convierte en un destino popular para muchos lugareños y turistas. Si piensa visitar las playas de Westpunt, asegúrese de llevar su propia nevera con bebidas y no olvide su equipo de buceo.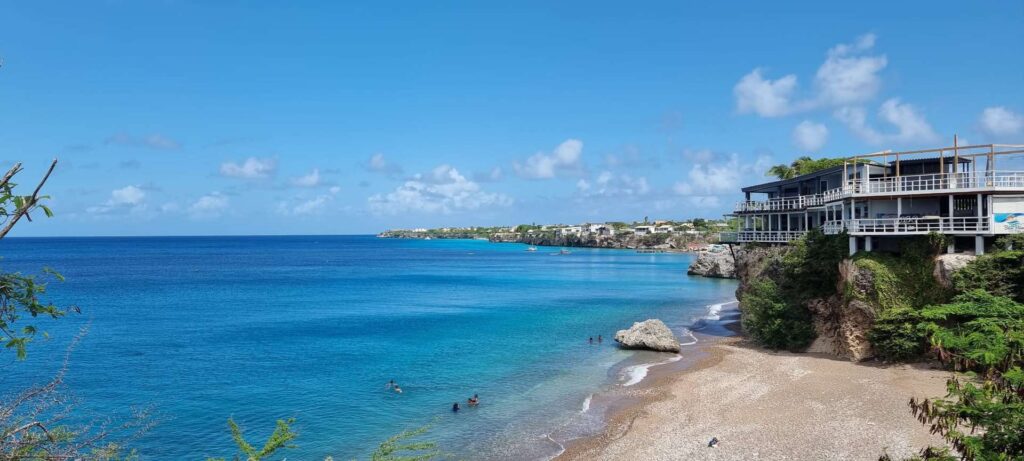 Por supuesto, hay muchas más regiones de Curaçao que explorar, como Santa María, Sint Michielsbaai, Santa Bárbara y Santa Rosa. No deje de visitar los diferentes barrios de la isla y de charlar en un bar local.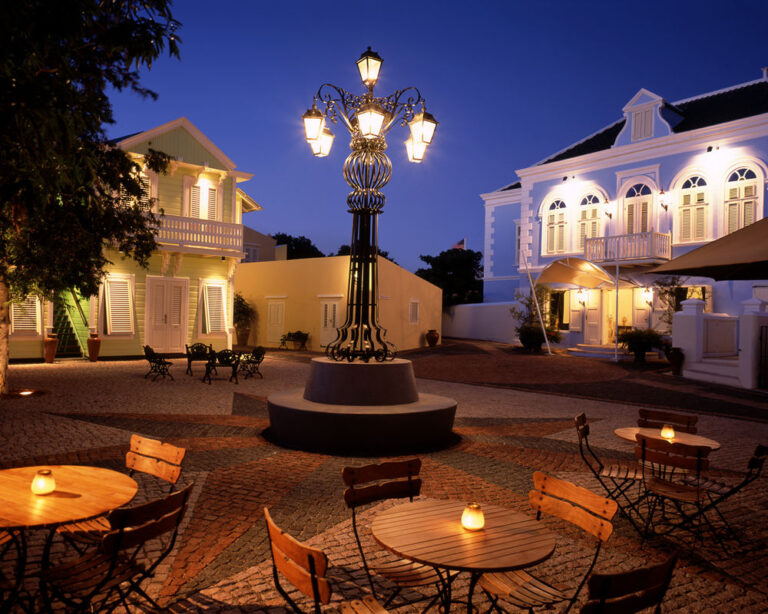 Kura Hulanda Village se encuentra en el histórico barrio de Otrobanda, en Curaçao. Entrar en Kura Hulanda es como entrar en una pequeña ciudad. Las calles y callejones empedrados están rodeados a ambos lados por edificios bellamente pintados. También encontrará hermosos jardines con plantas y flores tropicales, una terraza o una plaza. Es un lugar
Leer más "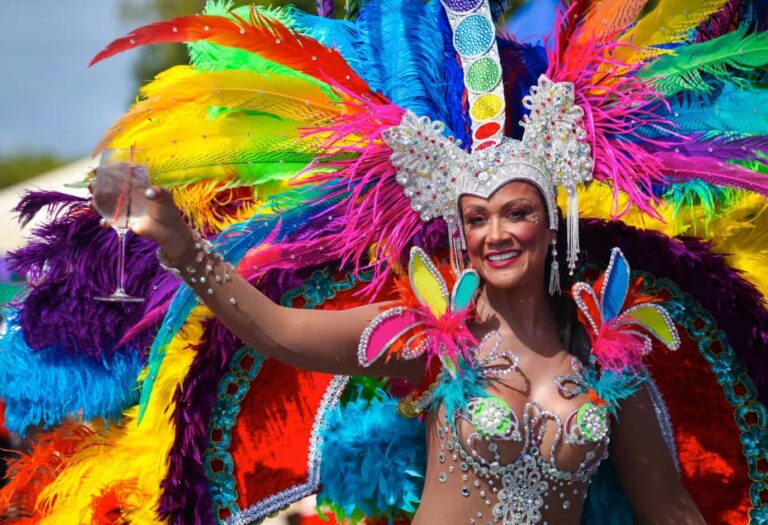 Para los visitantes de la isla caribeña, hay algo especial que experimentar durante todo el año. Desde fiestas nacionales y festivales hasta happy hours y eventos culinarios. En una isla festiva como Curaçao, siempre hay un motivo para la fiesta. Veamos qué les espera a todos. Horas Felices Probablemente ya se emocione con el término.
Leer más "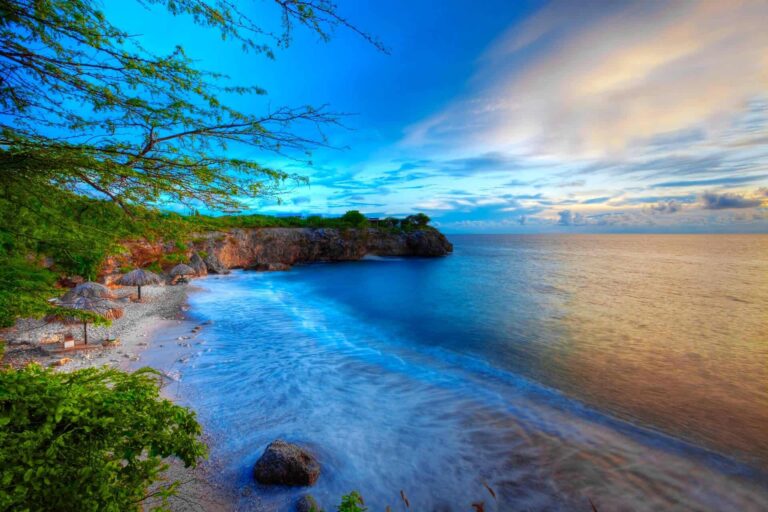 Curaçao, situada cerca del ecuador, tiene un clima tropical de sabana. Como el Caribe está cerca del ecuador, su tiempo y clima se caracterizan por temperaturas cálidas durante todo el año. Por ello, es un destino popular entre los bañistas. La temperatura media de Curaçao ronda los 81 grados Fahrenheit (27°C), con una humedad anual
Leer más "