El Hospital Santa Isabel (SEHOS) es el antiguo hospital situado en el pueblo de Kura Hulanda, en el distrito de Otrobanda. El 3 de diciembre de 1855, monseñor Ferdinand Kieckens, con el apoyo de las monjas franciscanas de Breda, fundó esta primera residencia de ancianos, el Hospital de Santa María. Elisabeth Hostpital. Al principio, se atendía sobre todo a los enfermos de lepra y a las personas con discapacidad intelectual. Con el tiempo, el hospicio se convirtió en un hospital y una escuela para profesionales médicos.
Add a header to begin generating the table of contents
Mayor hospital
SEHOS, uno de los principales empleadores de Curaçao, era el hospital más completo de las Antillas Neerlandesas, con 740 camas. Desde su inauguración, este hospital principal se modernizó rápidamente. Mejoró la calidad de las condiciones de vida, aumentó el número de camas disponibles, creció el número de operaciones médicas y de cuidados de enfermería y aumentó el número de médicos y enfermeras. El hospital pasó de ser un pequeño hospicio a convertirse en un centro completo para los pobres que no tenían acceso a la atención domiciliaria.
En consecuencia, la gran mayoría de la población nació en los SEHOS. Como resultado, creció hasta convertirse en el mayor hospital de las Antillas Neerlandesas. También sirvió de centro de formación para personal médico de los Países Bajos y alrededores, como enfermeras, auxiliares de quirófano y auxiliares de farmacia. A lo largo de los años, el hospital ha desempeñado un papel importante en la vida de pacientes actuales y pasados. Generaciones enteras han sido atendidas en el hospicio.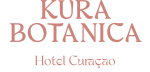 Repartida en un área de ocho manzanas, esta propiedad ofrece una experiencia de lujo única en un refugio botánico y tranquilo, que ofrece total privacidad e intimidad.
Ideal para
Empresarios, parejas o amantes
necesita un descanso
Los edificios
Las primeras alas del hospital se construyeron entre 1855 y 1898. Desde entonces, el edificio se ha ido ampliando y adaptando periódicamente a la afluencia de pacientes y a las mejoras de la ciencia médica y la asistencia sanitaria. El diseño original se ha modificado muchas veces, por lo que el complejo tiene múltiples épocas de construcción. El primer concepto, del que prácticamente no existe ninguno en la actualidad, era un sistema de pabellones formado por una serie de estructuras. El hospital fue objeto de una amplia ampliación y reconstrucción parcial a principios del siglo XX debido a la gran falta de espacio disponible.
Antes de los años 90, el hospital estaba dividido en secciones en las que se trataba por separado a pacientes de ambos sexos, grupos sociales y entornos profesionales. Había habitaciones para los menos afortunados, un ala para residentes ancianos y varias habitaciones en las clases 1ª, 2ª y 3ª. Los pisos inferiores albergaban a los desfavorecidos de la isla. Por lo tanto, aquí era donde se encontraban la mayoría de las habitaciones.
Encima estaban los camarotes de la segunda clase. Las habitaciones de primera clase eran enormes y estaban todas situadas en los pisos superiores, donde el viento soplaba libremente y las galerías mantenían fresco el espacio. CM. Baker añadió la capilla y el ala oeste en la década de 1920, y en las décadas de 1940 y 1950 se realizaron otras ampliaciones y reformas.
Distribución diáfana
Agrupando los edificios en torno a un patio, las habitaciones situadas a sotavento del complejo también podrían beneficiarse del viento. Además, se utilizaron galerías, nichos profundos en las ventanas, pantallas, balcones volados y colores personalizados para reducir el resplandor del sol. El flujo de aire del edificio podía controlarse inclinando las lamas.
El ala este modernista del hospital fue diseñada por Ben Smit en 1956. La comodidad del paciente fue un aspecto central del diseño. Principalmente, se necesitaba una ventilación adecuada. Una posición favorable al sol también era crucial para mantener una temperatura interior agradable.
Se instaló un toldo de hormigón en la cumbrera, con lamas móviles y ajustables en el lado sur y ventanas de trampilla giratoria en el centro. Los pacientes podían disfrutar del aire libre y de los beneficios de la naturaleza al tener fácil acceso a los jardines. La zona infantil que diseñó Smit tenía pasillos muy anchos para que los niños pudieran entrar y salir corriendo.
Centro Médico de Curaçao
El Hospital Sint-Elisabeth ha sido parcialmente desmantelado para dar paso a un nuevo hospital: el Centro Médico de Curaçao (CMC), cuya apertura está prevista para 2019. Este hospital es de nueva construcción y actualmente es el mayor de la isla en cuanto a tamaño. Es el Centro Médico de Curaçao, el único lugar de Curaçao con un departamento de cuidados intensivos y un servicio completo de urgencias. El Hospital Nobo Otrobanda es la entidad responsable de la gestión, formación de los profesionales del Hospital San Nobo. Elisabeth Hospital, contratación, planificación, transición y entrega del nuevo hospital. El edificio SEHOS, de 18.500 metros cuadrados, tendrá ahora un nuevo uso.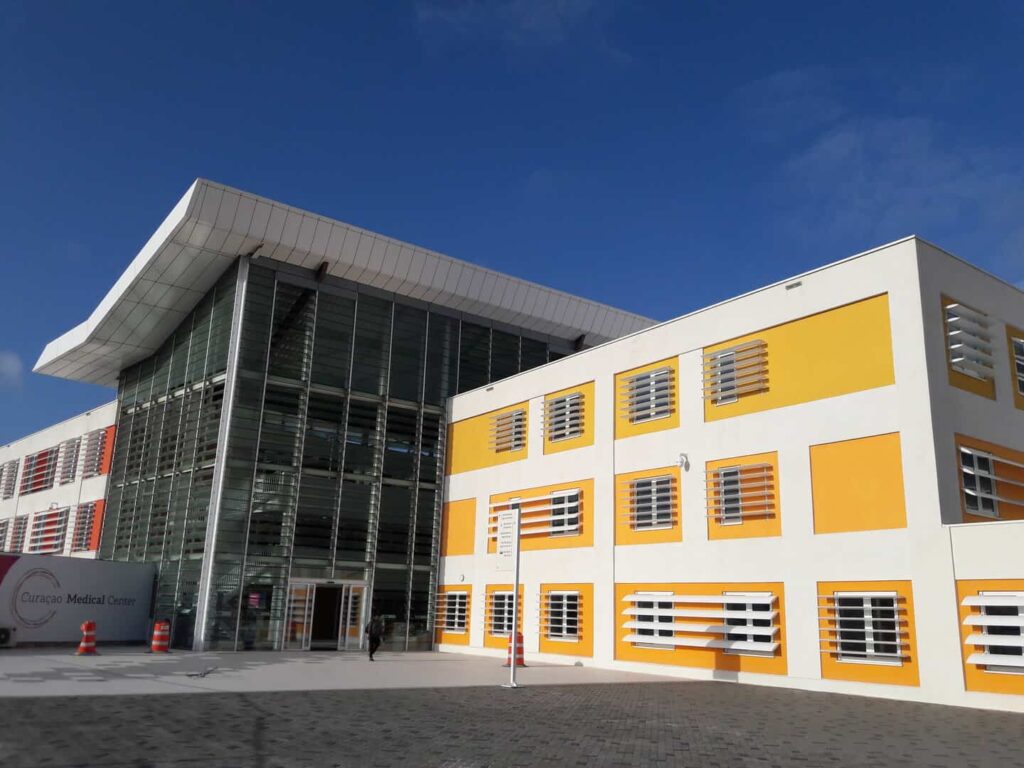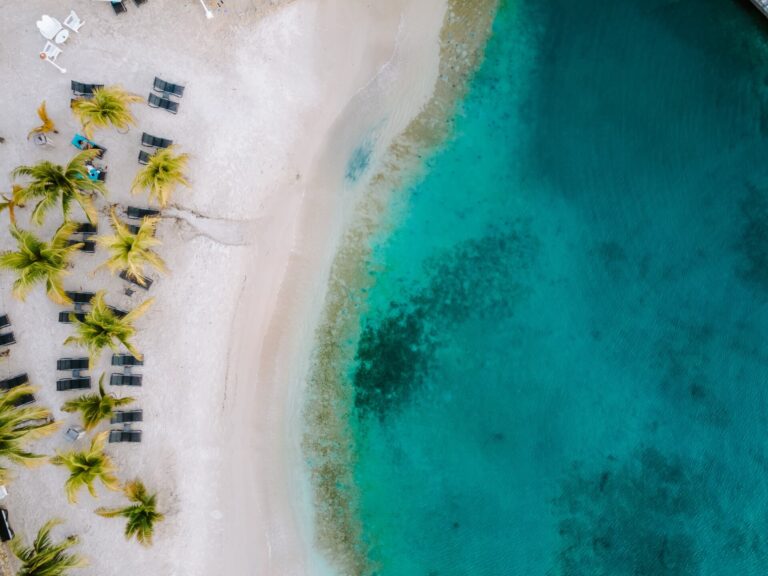 Puedes hacer una lista de los lugares que quieres visitar antes de irte de vacaciones a Curaçao. Hablando de emoción, las fantásticas playas de Curaçao, su rica cultura e historia y sus lujosos complejos turísticos son algunas de sus atracciones más populares. En este blog, vamos a hablar de las playas más bonitas de Curaçao.
Leer más "
En realidad, Curaçao sólo tiene una ciudad, la capital, Willemstad. Además, esta isla tropical del Caribe se divide inicialmente en dos: Banda Ariba y Banda Abou. La primera se refiere a la parte oriental de la isla y la segunda, principalmente a la occidental. Traducido, Banda Ariba significa el «lado alto» y Banda Abou el
Leer más "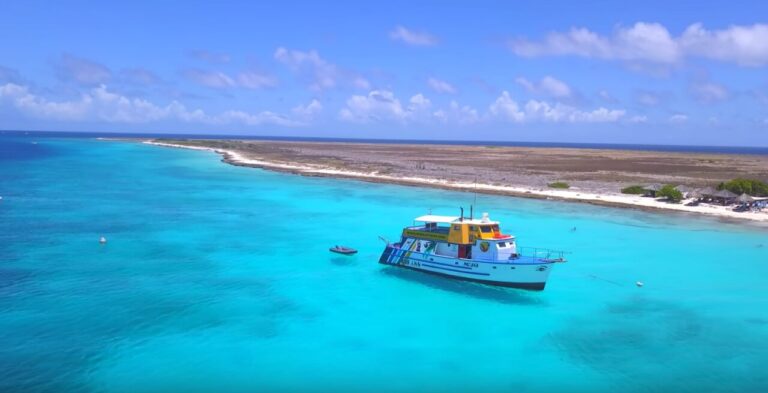 Klein Curaçao es una pequeña isla tropical deshabitada. Tiene un hermoso arrecife, un mar impresionante y una colorida vida marina. Esta hermosa isla se encuentra aproximadamente. Esta isla está a unas 15 millas de Curaçao. Tiene una superficie de unos 1,7 km2. Merece la pena visitarlo si se está en Curaçao. Klein Curaçao es conocida
Leer más "