Das St. Elizabeth Hospital (SEHOS) ist das alte Krankenhaus im Dorf Kura Hulanda im Bezirk Otrobanda. Am 3. Dezember 1855 gründete Monsignore Ferdinand Kieckens mit Unterstützung der Franziskanerinnen von Breda dieses erste Pflegeheim, das St. Mary's Hospital. Elisabeth Hostpital. Zu Beginn wurden vor allem Leprapatienten und Menschen mit geistigen Behinderungen betreut. Im Laufe der Zeit wurde das Hospiz zu einem Krankenhaus und einer Schule für medizinische Fachkräfte.
Add a header to begin generating the table of contents
Größtes Krankenhaus
SEHOS, einer der größten Arbeitgeber auf Curaçao, war mit 740 Betten das umfassendste Krankenhaus der Niederländischen Antillen. Seit seiner Eröffnung wurde dieses Hauptkrankenhaus rasch modernisiert. Die Qualität der Lebensbedingungen verbesserte sich, die Zahl der verfügbaren Betten stieg, die Zahl der medizinischen Eingriffe und der Pflegeleistungen nahm zu, und die Zahl der Ärzte und Krankenschwestern stieg. Das Krankenhaus entwickelte sich von einem kleinen Hospiz zu einer vollwertigen Einrichtung für arme Menschen, die keinen Zugang zu häuslicher Pflege hatten.
Folglich wurde die große Mehrheit der Bevölkerung in den SEHOS geboren. In der Folge entwickelte es sich zum größten Krankenhaus der Niederländischen Antillen. Es diente auch als Ausbildungszentrum für medizinisches Personal aus den Niederlanden und der Umgebung, darunter Krankenschwestern, OP-Assistenten und Apothekenhelfer. Im Laufe der Jahre hat das Krankenhaus eine wichtige Rolle im Leben der aktuellen und ehemaligen Patienten gespielt. Ganze Generationen sind im Hospiz gepflegt worden.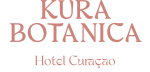 Dieses Anwesen, das sich über ein Gebiet von acht Häuserblocks erstreckt, bietet ein einzigartiges Luxuserlebnis in einem botanischen und friedlichen Rückzugsort, der absolute Privatsphäre und Intimität bietet.
Ideal für
Geschäftsleute, Paare oder Liebende
pausenbedürftig
Die Gebäude
Die ersten Flügel des Krankenhauses wurden zwischen 1855 und 1898 gebaut. Seitdem wurde das Gebäude in regelmäßigen Abständen erweitert und an den Zustrom von Patienten sowie an die Fortschritte in der medizinischen Wissenschaft und im Gesundheitswesen angepasst. Der ursprüngliche Entwurf wurde mehrfach geändert, so dass der Komplex mehrere Bauepochen aufweist. Das früheste Konzept, von dem heute praktisch keines mehr existiert, war ein Pavillonsystem, das aus einer Reihe von Strukturen bestand. Zu Beginn des 20. Jahrhunderts wurde das Krankenhaus aufgrund des akuten Platzmangels umfassend erweitert und teilweise umgebaut.
Vor den 1990er Jahren war das Krankenhaus in Abteilungen unterteilt, in denen Patienten beider Geschlechter, sozialer Gruppen und Berufsgruppen getrennt voneinander behandelt wurden. Es gab Zimmer für Minderbemittelte, einen Flügel für ältere Bewohner und mehrere Zimmer in der 1., 2. und 3. Klasse. In den unteren Stockwerken waren die Unterprivilegierten der Insel untergebracht. Hier befanden sich also die meisten Zimmer.
Darüber befanden sich die Unterkünfte der zweiten Klasse. Die Zimmer der ersten Klasse waren riesig und befanden sich alle in den oberen Stockwerken, wo der Wind ungehindert wehen konnte und die Galerien den Raum kühl hielten. CM. Baker fügte die Kapelle und den Westflügel in den 1920er Jahren hinzu, und in den 1940er und 1950er Jahren erfolgten weitere Erweiterungen und Umbauten.
Luftiges Layout
Indem die Gebäude um einen Innenhof herum angeordnet wurden, konnten auch die Räume auf der Leeseite des Komplexes vom Wind profitieren. Darüber hinaus wurden Galerien, tiefe Fensternischen, Sichtschutzwände, überhängende Balkone und individuelle Farben verwendet, um die Blendung durch die Sonne zu reduzieren. Der Luftstrom des Gebäudes konnte durch kippbare Jalousien gesteuert werden.
Der modernistische Ostflügel des Krankenhauses wurde 1956 von Ben Smit entworfen. Sein Fokus auf den Patientenkomfort stand bei der Gestaltung im Mittelpunkt. In erster Linie war eine angemessene Belüftung erforderlich. Eine günstige Lage zur Sonne war ebenfalls entscheidend für die Aufrechterhaltung einer angenehmen Innentemperatur.
Im Dachfirst wurde eine Betonmarkise mit beweglichen und verstellbaren Lamellen auf der Südseite und Drehklappenfenstern in der Mitte angebracht. Die Patienten konnten sich im Freien aufhalten und die Vorteile der Natur genießen, da sie leichten Zugang zu Gärten hatten. Der von Smit entworfene Kinderbereich hatte extrabreite Gänge, damit die Kinder hinein- und hinauslaufen konnten.
Medizinisches Zentrum von Curaçao
Das Sint-Elisabeth-Krankenhaus wurde teilweise abgerissen, um Platz für ein neues Krankenhaus zu schaffen: das Curaçao Medical Center (CMC), das 2019 eröffnet werden soll. Dieses Krankenhaus ist ein Neubau und derzeit das größte Krankenhaus der Insel. Das Curaçao Medical Center ist der einzige Ort auf Curaçao mit einer Intensivstation und einer voll ausgestatteten Notaufnahme. Das Hospital Nobo Otrobanda ist die Einrichtung, die für die Verwaltung und Ausbildung der Fachkräfte des St. Nobo's Hospital zuständig ist. Elisabeth-Krankenhaus, Rekrutierung, Planung, Übergang und Übergabe des neuen Krankenhauses. Das 18.500 Quadratmeter große SEHOS-Gebäude soll nun einer neuen Nutzung zugeführt werden.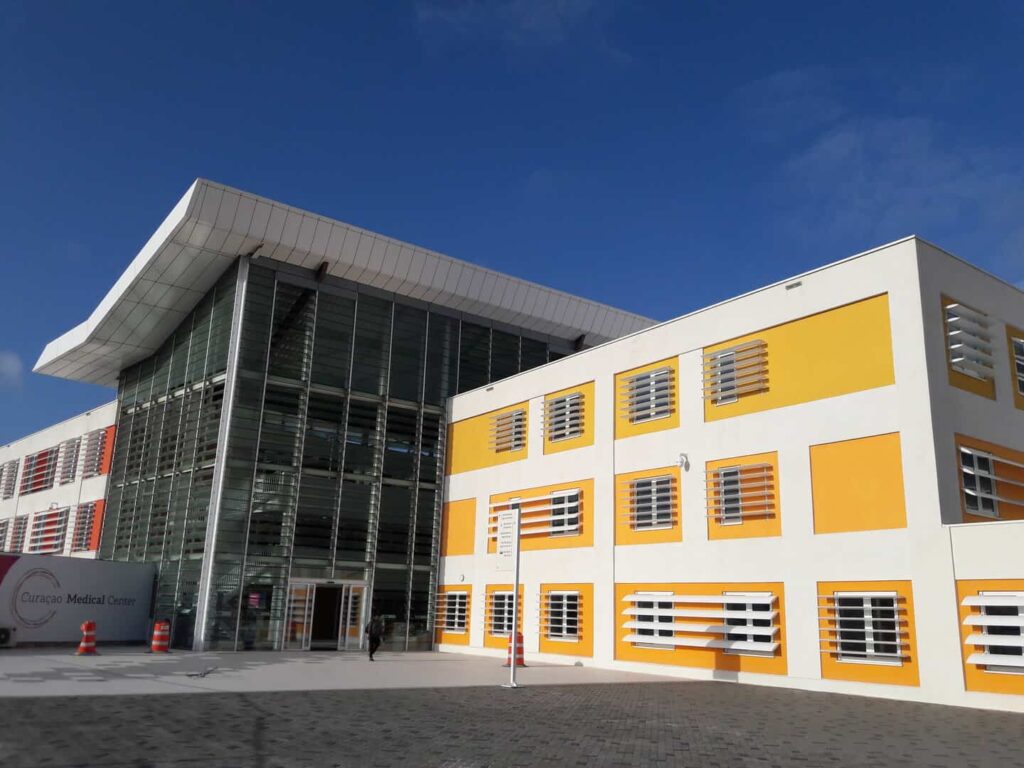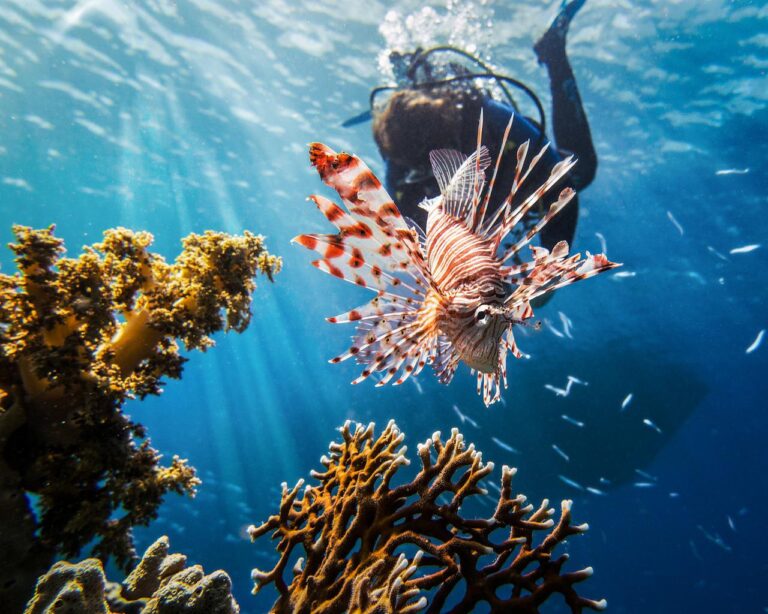 Tauchen Curacao Es ist nicht verwunderlich, dass sich jedes Jahr viele Menschen für einen Urlaub auf Curaçao entscheiden. Abgesehen davon, dass man hier Niederländisch sprechen kann, ist es auch wahr, dass man hier hervorragend tauchen kann. Die Chancen stehen gut, dass Sie darüber nachdenken, einen Tauchurlaub auf Curacao zu buchen, denn Sie sind nicht ohne
Mehr lesen "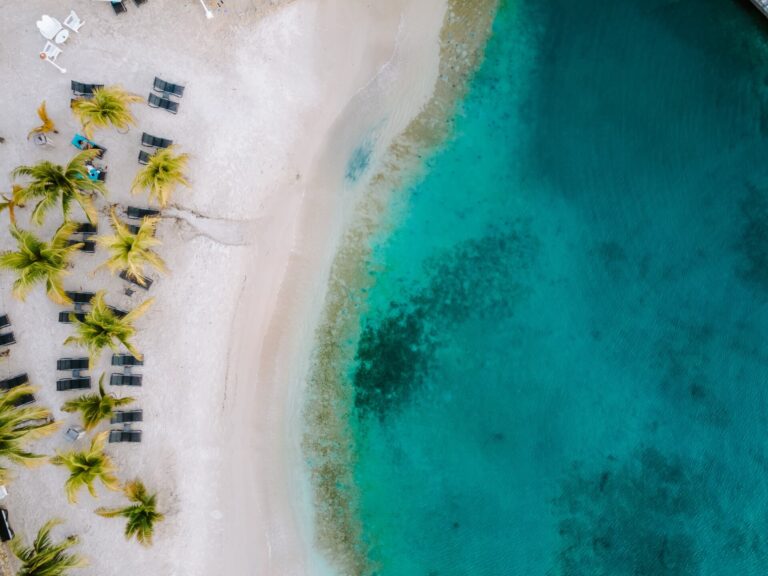 Sie können eine Liste der Orte erstellen, die Sie besuchen möchten, bevor Sie nach Curacao reisen. Apropos aufregend: Die fantastischen Strände, die reiche Kultur und Geschichte sowie die luxuriösen Resorts gehören zu den beliebtesten Attraktionen von Curaçao. In diesem Blog werden wir über die schönsten Strände von Curaçao sprechen. Mambo Strand Mambo Beach ist mehr
Mehr lesen "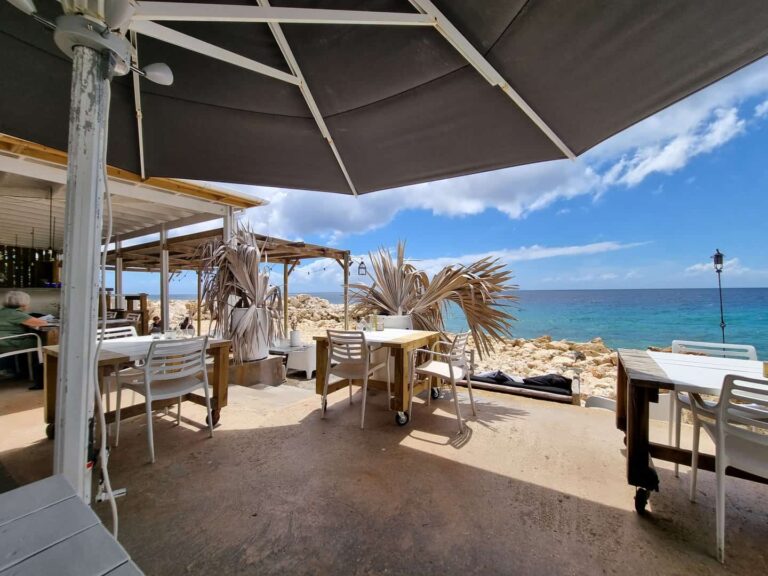 Nichts ist idyllischer als eine spektakuläre Aussicht und ein leckeres Essen mit einem schönen Glas dazu. Mit seiner perfekten Kombination aus karibischer und niederländischer Kultur gibt es auf Curaçao viele romantische Restaurants am Wasser, aus denen Sie wählen können. Wählen Sie an den schönsten Stränden den perfekten Ort für sich und Ihre Liebsten. Hier sind
Mehr lesen "