Curaçao, ein Land der Niederländischen Antillen, liegt im südlichen Karibischen Meer und in der niederländischen Karibik. Sie liegt etwa 65 Kilometer nördlich der Küste von Venezuela. Auf der Insel erwarten Sie exotische Tiere.
Das halbtrockene Klima auf Curaçao hat dazu geführt, dass viele tropische Vogelarten, Säugetiere und Eidechsen, die an Regenwälder gebunden sind, dort nicht leben können. Unzählige Kolibriarten und Bananenküken, aber auch Seeschwalben, Reiher und sogar Flamingos sind auf Curaçao zu Hause. Curaçao ist die Heimat des Trupials, eines schwarzen Vogels mit leuchtend orangefarbenem Unterbauch, weißen Flecken und weißen Flügeln. Die Spottdrossel wird Chuchubi (Papiamentu) genannt und hat einen langen, weiß-grauen Schwanz mit einem grauen Rücken. Der braune Pelikan mit dem großen Schnabel, der sich von Küstenfischen ernährt, ist ebenfalls auf der Insel zu finden. Es gibt viele andere Seevögel, darunter große Kormorane und Möwen.
Der Weißwedelhirsch ist neben Feldmäusen, kleinen Kaninchen und Höhlenfledermäusen das wichtigste Tier auf Curaçao. Dieser Hirsch ist eng mit dem amerikanischen Weißwedelhirsch oder Virginia-Hirsch verwandt. Sie ist in ganz Nordamerika, Mittelamerika, der Karibik und sogar in Bolivien zu finden. Die Hirsche werden bis zu einem Meter lang und drei Meter hoch und können bis zu 300 Pfund wiegen. Es ist die einzige Hirschart, die auf der Insel vorkommt. Sie ist seit 1926 geschützt und auf Curaçao leben etwa 200 Exemplare. Sie sind an vielen Stellen der Insel zu finden, vor allem im Christoffel-Park auf der Westseite, wo 70 % der Herde leben. Den Archäologen zufolge wurde der Hirsch von den Arawaks, den Ureinwohnern, aus Südamerika nach Curaçao gebracht.
Wir werden unsere Lieblingstiere, die Sie auf der Insel sehen können, hervorheben.
Add a header to begin generating the table of contents
Leguane
Die Insel beherbergt mehrere Leguanarten, darunter ein helles Exemplar mit aquatisch schimmernden Flanken und Bauch. Sie liegen überall auf der Insel in der Sonne. Die Leguane von Curaçao sind eine wunderbare Attraktion. Aber im Gegensatz zu anderen Inseln werden sie immer noch gejagt, um sich zu ernähren. Meeresschildkröten nisten in einer Reihe von Buchten entlang der Westküste der Insel. Die Ranger des Parks können Sie zu diesen Schildkröten führen, die im Shete Boka Park geschützt sind.
Leguane lieben das trocken-feuchte Klima. Sie lieben die Curaçao-Geige. Sie sind fast überall zu finden. Man findet sie am Straßenrand oder an den Wegrändern. Viele wurden leider überfahren. Die Leguanpopulation ist so groß, dass sogar Einheimische in die Gegend kommen, um sie zu jagen und aus ihnen köstliche Leguansuppe zu kochen. Wer möchte nicht eine Vielzahl von Leguanen sehen? Dieser Leguan hält einmal am Bahia Hotel und setzt sich dann auf die Terrasse des Restaurants. Die Leguane sind sowohl unter den Tischen als auch in den Bäumen zu finden. Aber es ist noch nicht zu spät. Der Leguan, der nach dem Faultier das zweitfaulste Tier in Bezug auf Faulheit ist. Sie werden auch im Restaurant gefüttert, so dass sie so weit wie möglich vertreten sind.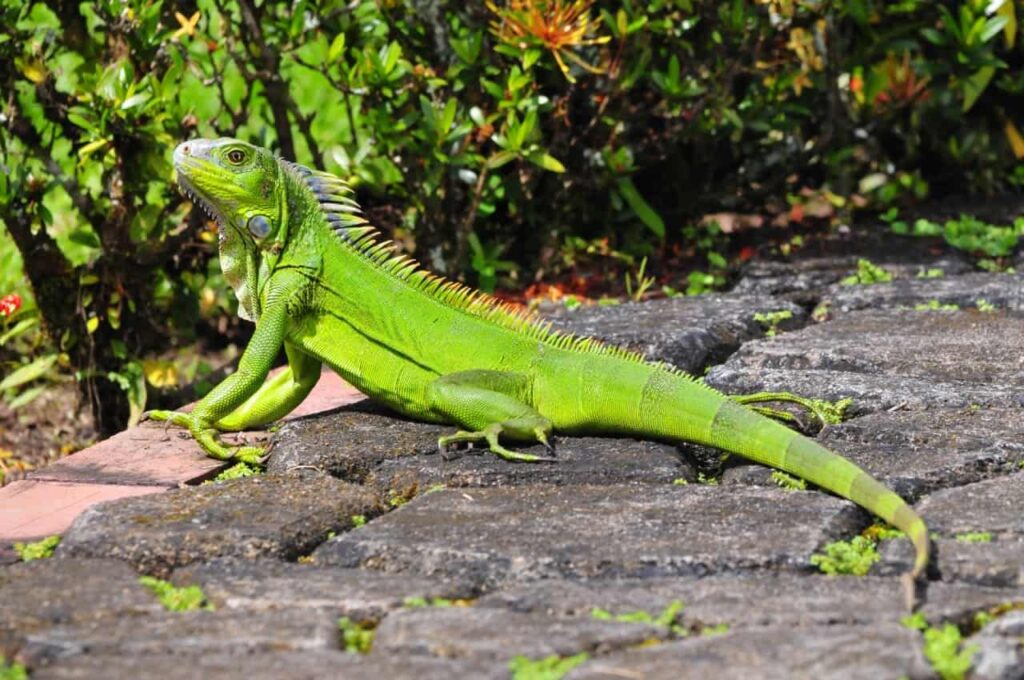 Flamingos
Flamingos sind auch auf Curacao zu finden. Sie sind groß und schlank, haben einen langen Hals, lange Beine und ein rosa Federkleid. Aufrechte Flamingos können eine Höhe von 90 cm bis 155 cm erreichen. Der Hals und die Beine der Männchen sind größer als die der Weibchen, und die Aufnahme von Carotinoiden verleiht dem Gefieder seine rosa Farbe. Diese Carotinoide werden hauptsächlich in planktischen Algen verwendet. Diese Carotinoide können vom Flamingo-Organismus mithilfe von Enzymen in der Leber umgewandelt werden. Dies führt dazu, dass viele Pigmente, darunter auch Canthaxanthin, in die Haut und das Gefieder der erwachsenen Flamingos aufgenommen werden. Die Jungvögel haben ein graues Gefieder, das nur wenig oder gar nicht rosa pigmentiert ist.
Obwohl Flamingos schwimmen können, sind sie keine guten Schwimmer. Wegen ihrer langen Beine können sie sogar in tieferem Wasser schwimmen. Sie halten ihre Hälse gestreckt und die Flügel werden schnell und oft geschlagen.
Wussten Sie, dass ihre Fluggeschwindigkeit 50-60 km/h erreichen kann? Flamingos bilden oft energiesparende V-Formationen in Gruppen. Vor und nach der Landung können einige Gehversuche unternommen werden.
Wir lieben diese erstaunlichen Kreaturen. Der Kolibri tut dies mit einer hohen Frequenz von 40 bis 50 Flügelschlägen pro Minute. Sie können auch mit ihren beweglichen Flügeln fliegen, um Nektar zu sammeln. Sie können seitwärts oder rückwärts fliegen. Kolibris haben eine Hand, die größer ist als ihr Ober- und Unterarm, was im krassen Gegensatz zu anderen Vogelarten steht. Dank dieser Fähigkeit und der extremen Geschicklichkeit seiner Ellbogen und Schultern kann der Kolibri in fast jeder erdenklichen Position fliegen. Das kostet den Kolibri weniger als 25 % seines Gesamtgewichts. Wussten Sie, dass sie gelbe und rötliche Blüten mögen?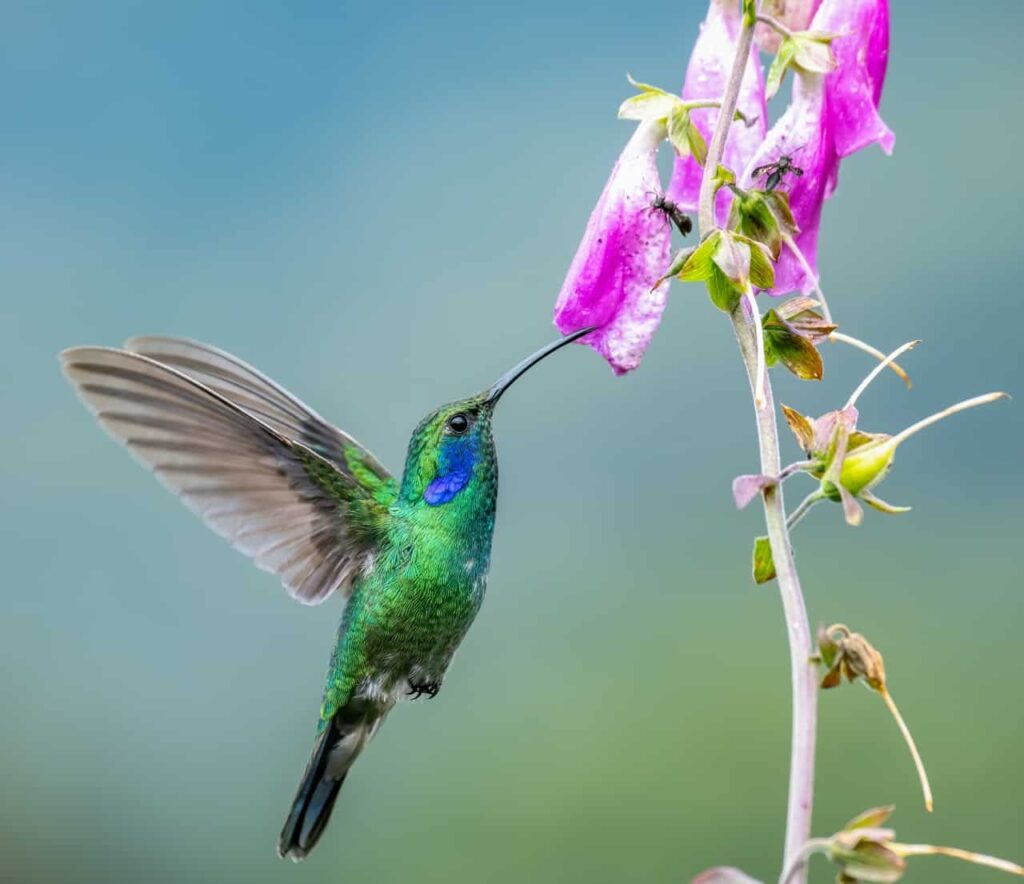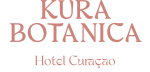 Dieses Anwesen, das sich über ein Gebiet von acht Häuserblocks erstreckt, bietet ein einzigartiges Luxuserlebnis in einem botanischen und friedlichen Rückzugsort, der absolute Privatsphäre und Intimität bietet.
Ideal für
Geschäftsleute, Paare oder Liebende
pausenbedürftig
Schildkröten
Fünf der sieben Schildkrötenarten sind in den Meeren um Curaçao zu finden. Die Schildkröten, die Sie sehen könnten, sind:
– Die grüne Schildkröte
– Die falsche Echte Karettschildkröte
– Die Lederschildkröte
– Die Echte Karettschildkröte
Seien Sie vorsichtig mit diesen Tieren, denn sie sind alle vom Aussterben bedroht. Die Lederschildkröte ist eine Tiefseeschildkröte, die nur selten zu sehen war. Die anderen drei Arten können jedoch beim Schnorcheln oder Tauchen beobachtet werden. Die größte Schildkröte der oben genannten Spiegel wird sein: Die vom Aussterben bedrohte Echte Karettschildkröte, die bis zu 90 cm lang und bis zu 75 kg schwer werden kann.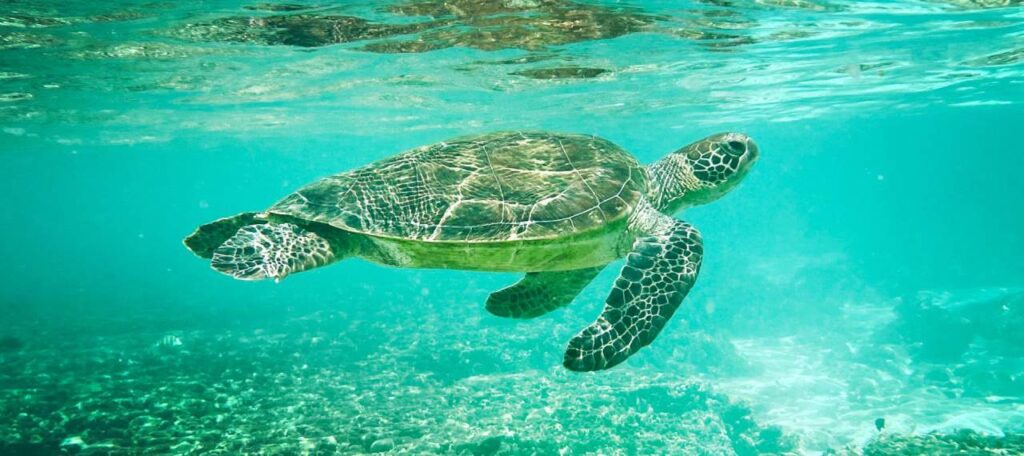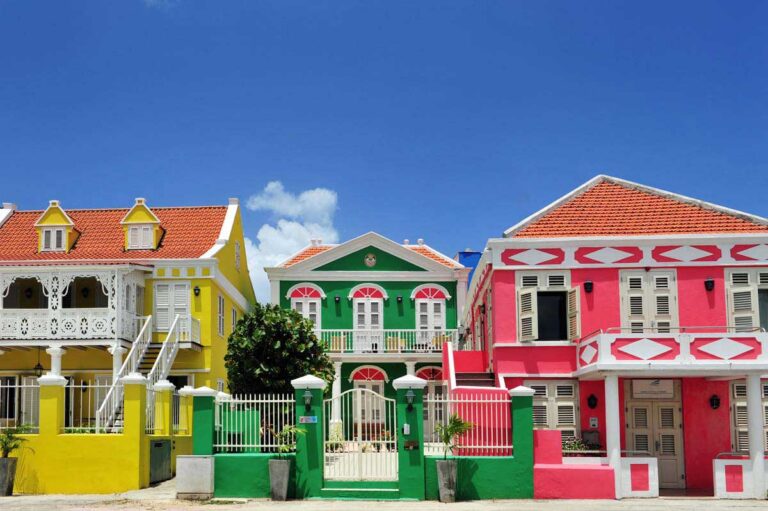 Die Hauptstadt Willemstad ist vielleicht die faszinierendste Stadt in der Karibik (unserer Meinung nach). Ihre reiche Geschichte ist in jedem Winkel der Altstadt sichtbar, die von der UNESCO zum Weltkulturerbe erklärt wurde. Das Herz der Stadt liegt an der Handelskade, einem malerischen Abschnitt des Piers, den Sie schon auf jeder Postkarte von Curaçao gesehen haben.
Mehr lesen "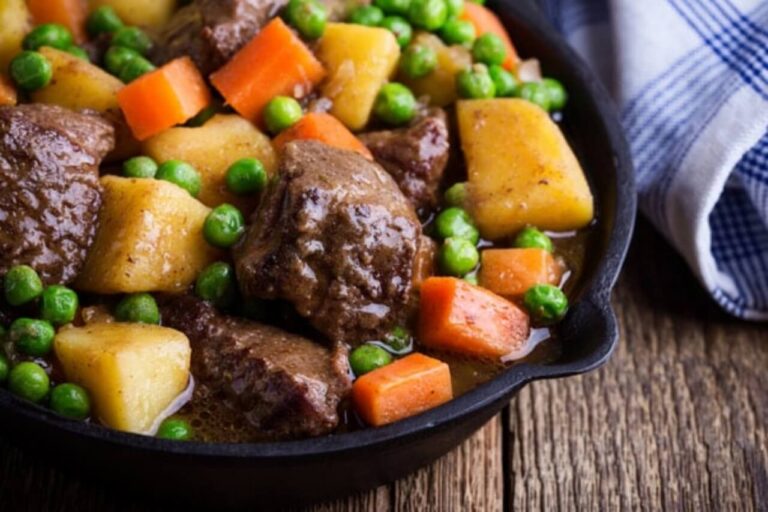 Entdecken Sie die traditionellen, berühmten Gerichte von Curaçao Die karibische Küche ist so bunt wie ihre Kultur. Probieren Sie einige der besten regionalen Küchen der Karibik.Curaçao ist eine der schönsten Inseln der Welt. Aber es dauert nicht lange, bis man begreift, warum sich viele Menschen für einen Urlaub hier entscheiden. Die natürliche Schönheit ist unbestreitbar,
Mehr lesen "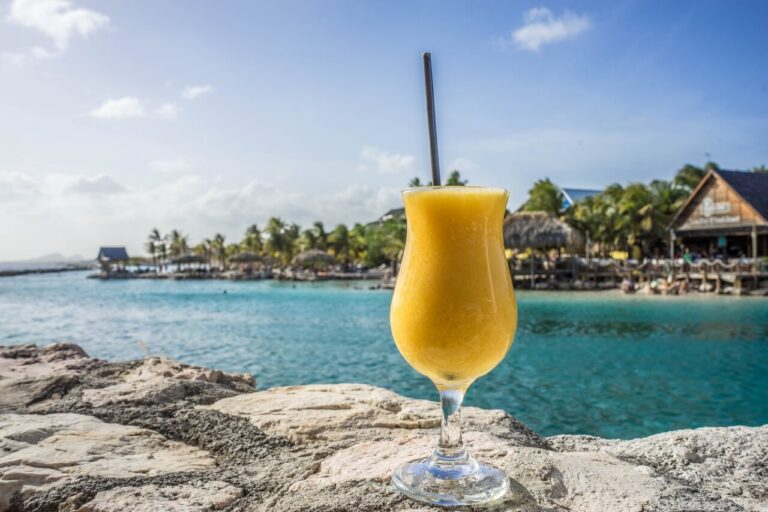 Curaçao Berühmte Happy Hours Curaçao bietet eine große Anzahl von Restaurants, Unterhaltungsmöglichkeiten und netten Strandbars, in denen Sie einen leckeren Cocktail genießen können, wie den berühmten Blauen Curaçao-Cocktail. Fast jede Bar auf Curaçao hat eine Happy Hour, daher ist es möglich, jeden einzelnen Tag der Woche eine Happy Hour zu genießen. Auf dieser Insel gibt
Mehr lesen "