Das Kura Hulanda Village liegt im historischen Stadtteil Otrobanda auf Curaçao. Wenn man Kura Hulanda betritt, kommt man sich vor wie in einer Kleinstadt. Die kopfsteingepflasterten Straßen und Gassen sind auf beiden Seiten von schön bemalten Gebäuden umgeben. Sie werden auch auf schöne Gärten mit tropischen Pflanzen und Blumen, eine Terrasse oder einen Platz stoßen. Es ist ein malerischer Ort, an dem vergangene Generationen mit modernem Luxus verschmelzen. Hier finden Sie viel über die Kultur von Curaçao.
Add a header to begin generating the table of contents
Kura Hulanda, ursprünglich als "Hotel Kura Hulanda" bekannt, wird derzeit renoviert und ist ein einzigartiges historisches Viertel. Es wird derzeit in eine blühende Gemeinde mit Geschäften, Cafés und einem Hotel umgewandelt. Die im 18. und 19. Jahrhundert als holländische koloniale Außenposten in der Karibik errichteten Gebäude sind durch gewundene Wege aus Kopfsteinpflaster verbunden, die zu vielen schönen Innenhöfen führen. Das Wort bedeutet "holländischer Hof" auf Papiamentu.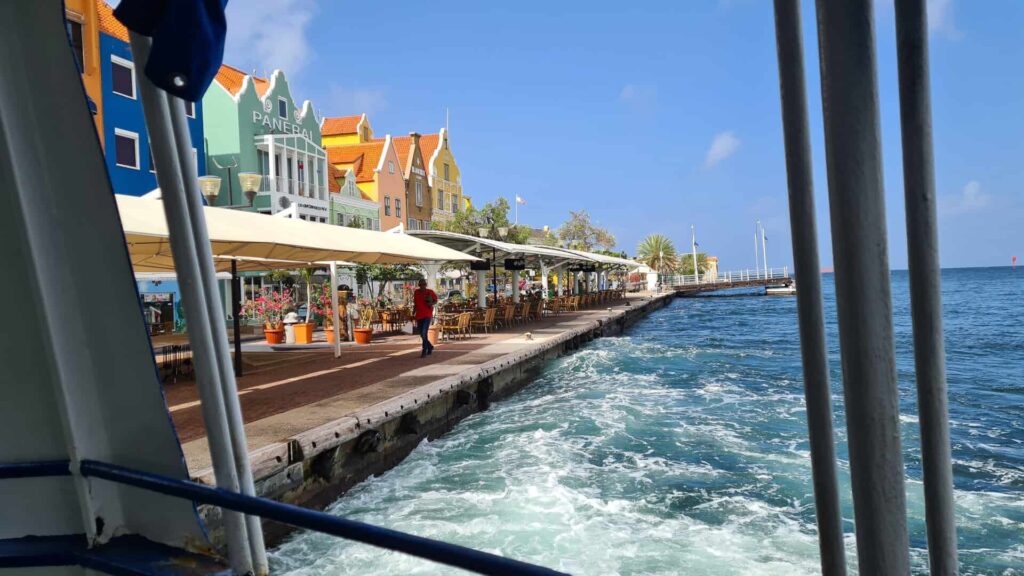 Auch Kura Hulanda Village war einmal ein richtiges Dorf, das im Laufe der Jahre völlig verfallen ist. Der Niederländer Jacob Gelt Dekker sah jedoch ein Potenzial in dem Gebiet, für das andere keinen Cent ausgeben würden. Er baute die kaum noch vorhandenen Gebäude in Hotelzimmer um und schuf ein Hotel, das seinesgleichen sucht. Gelt Dekker verwandelte auch das baufällige Kadushi Cliff Beach Resort in Westpunt in den luxuriösen Kurá Hulanda Lodge & Beach Club (bekannt als Hotel Kurá Hulanda Westpunt). Derzeit ist die Anlage wieder verkauft worden und wird weiter renoviert.
Im Jahr 2000 kaufte Gelt Dekker eine Reihe von Gebäuden in Otrobanda, setzte sie instand und richtete unter anderem das Museum Kura Hulanda ein. Bald darauf renovierte er die angrenzenden Gebäude des Museums und verwandelte sie in ein Hotel mit 82 geräumigen Zimmern, mehreren Konferenzräumen und einem luxuriösen Spa.
Das Hotel war nicht das größte auf der Insel, aber es verfügte über ein Spa, zwei Pools in tropischer Umgebung und ein geräumiges Geschäftszentrum. Das Hotel zeichnete sich sowohl durch seine ideale Lage als auch durch seine Geschichte als das bemerkenswerteste und außergewöhnlichste von allen aus. Das Kura Hulanda verfügte nur über einzigartige, opulente Zimmer.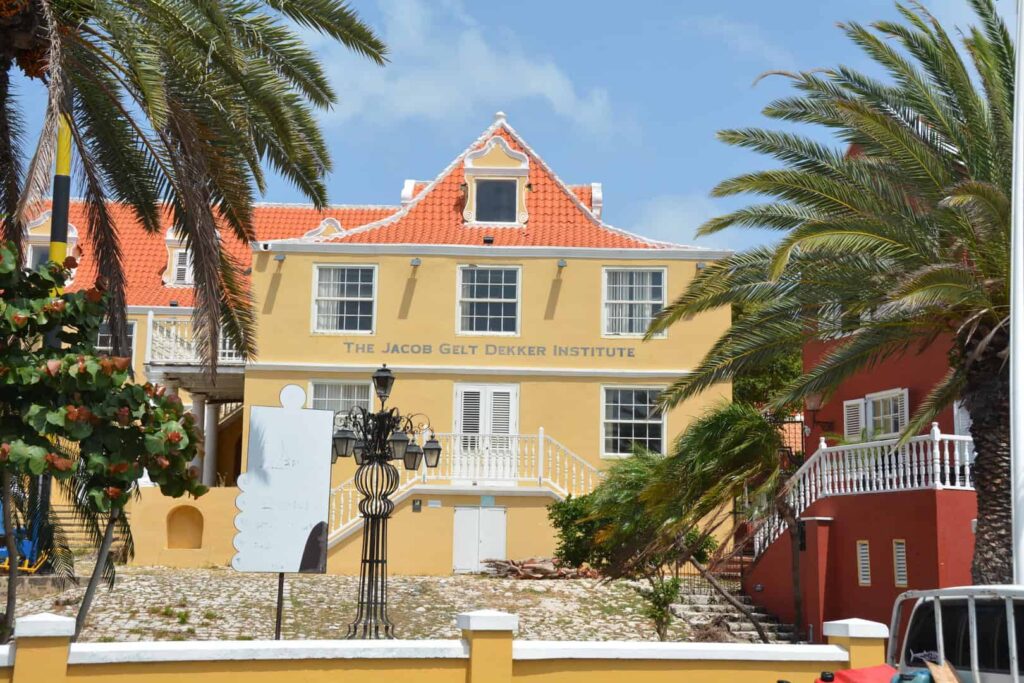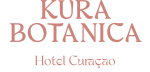 Dieses Anwesen, das sich über ein Gebiet von acht Häuserblocks erstreckt, bietet ein einzigartiges Luxuserlebnis in einem botanischen und friedlichen Rückzugsort, der absolute Privatsphäre und Intimität bietet.
Ideal für
Geschäftsleute, Paare oder Liebende
pausenbedürftig
Die derzeitige Renovierung
Eine Gruppe lokaler Investoren, die sich der historischen Bedeutung des Gebietes bewusst sind, ist derzeit dabei, es in eine lebendige neue Gemeinschaft zu verwandeln. Daher werden viele überfällige Wartungsarbeiten durchgeführt. Sowohl für Hotelgäste als auch für Einheimische zugänglich. In den zahlreichen Restaurants, Kneipen und auf den öffentlichen Plätzen von Kura Hulanda trifft sich ein buntes Publikum von Stadtbewohnern, die sich stilvoll entspannen wollen.
Kura Hulanda Village verfügt heute über ein Hotel, zahlreiche Gastronomiebetriebe, ein Geschäftsviertel (mit Geschäften) und ein Wohngebiet. Kura Hulanda ist eine geschlossene Wohnanlage, in der sich die Bewohner sicher fühlen und dennoch die besonderen Annehmlichkeiten der Gegend genießen können.
Von Kura Hulanda Village & Spa nach Kura Botanica
Das alte Hotel wurde inzwischen in eine Luxusunterkunft mit dem Namen Kura Botanica umgewandelt. Dieses Hotel macht das Kura Hulanda Village zu einem großen Teil zu dem, was es ist. Beibehaltung des ursprünglichen Konzepts und u. a. des ursprünglichen Swimmingpools. Diese Spitzenresidenz befindet sich auf dem Gelände der ehemaligen Kura Hulanda und besteht aus acht Blöcken, die alle malerische, traditionell auf Curaçao gebaute Straßen aufweisen. Die botanischen Gärten bieten einen ruhigen Rückzugsort, ideal für alle, die Abgeschiedenheit suchen. Kura Botanica ist ein Resort nur für Erwachsene und richtet sich ausschließlich an erwachsene Gäste.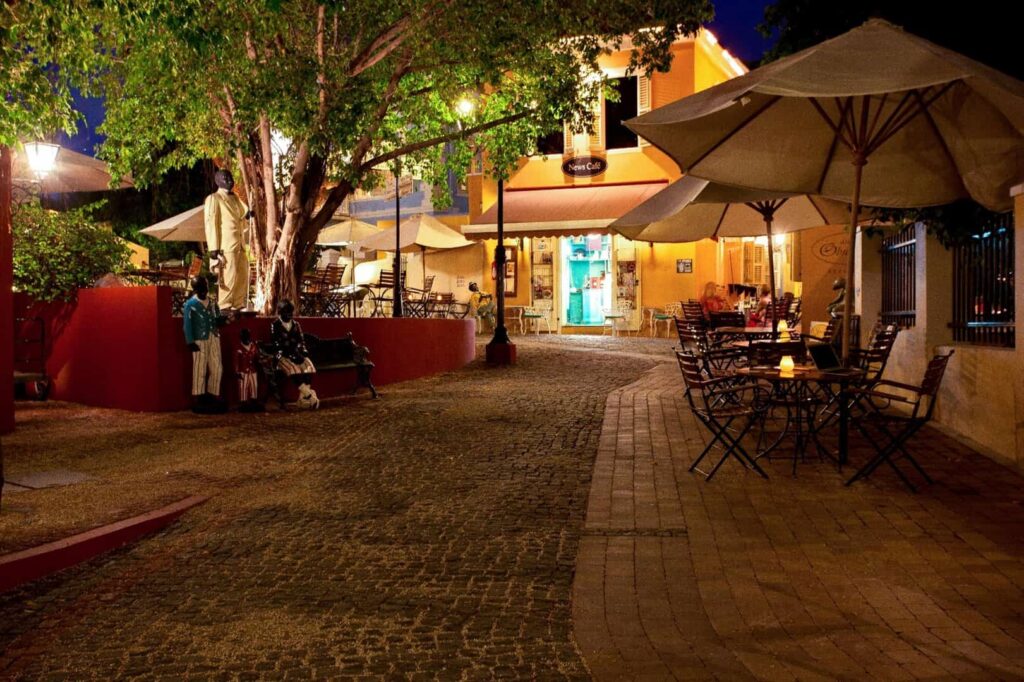 Die bedeutendsten Zivilisationen von Curaçao sind Gegenstand der anthropologischen Ausstellungen des Kura Hulanda Museums. Sie können etwas über die Geschichte der Sklaverei in Afrika, den Aufstieg und Fall westafrikanischer Reiche, Artefakte aus dem alten Mesopotamien und die Entwicklung der Karibik erfahren.
An der Rezeption erhalten Sie einen Plan und Anweisungen, wie Sie sich während Ihres Besuchs durch das Museum bewegen können. Sie kann Ihnen alles über die Hintergründe des Museums und die breite Produktpalette des Museumsladens erzählen. Im Museumsshop, der sich direkt am Haupteingang befindet, werden zahlreiche Souvenirs verkauft, darunter Postkarten mit Werken aus der bemerkenswerten Sammlung des Museums sowie Gemälde, Bücher und Skulpturen, die von der afrikanischen Kultur inspiriert sind (darunter Shona-Steinskulpturen und Holzmasken).
Führungen durch das Museum können nach vorheriger Anmeldung mit einem Führer (der fließend Papiamentu, Niederländisch, Englisch und Spanisch spricht) vereinbart werden.
Liste des Weltkulturerbes
Kura Hulanda Village ist Teil der UNESCO und bewahrt den historischen Charakter der Strukturen und von Curaçao als Ganzes. Die einzigartigen Wohnungen und Suiten sind in restaurierten Herrenhäusern aus dem 18. Jahrhundert untergebracht. Ein moderner Rückzugsort, der mit allen Annehmlichkeiten ausgestattet ist, die Sie zum stilvollen Entspannen benötigen. Sie können auch einen Spaziergang außerhalb des Hotelgeländes durch die alten Gebäude machen und die erstaunliche Vielfalt moderner Straßenkunst bewundern.
Das Hotel liegt im Herzen des touristischen Zentrums der Stadt, in der Nähe mehrerer beliebter Attraktionen wie dem Kura Hulanda Museum, der Handelskade und der Pontjes-Brücke. In Gehweite des Hotels gibt es mehrere gastronomische Einrichtungen, aber trotz des geschäftigen Treibens in der Nachbarschaft ist das Hotel selbst eine Oase der Ruhe. Sie können sicherlich schöne Fotos machen, während Sie das historische Zentrum genießen.
Festival der blauen Meere
Jedes Jahr im April findet auf der Insel ein Blues-Festival statt. Diese findet teilweise im Stadtteil Pietermaai statt. Das Dorf Kura Hulanda beherbergt während dieser Feierlichkeiten auch verschiedene Künstler und lokale Unternehmer. Hier können Sie sowohl die Musik als auch die Geselligkeit der tanzenden Menschen genießen.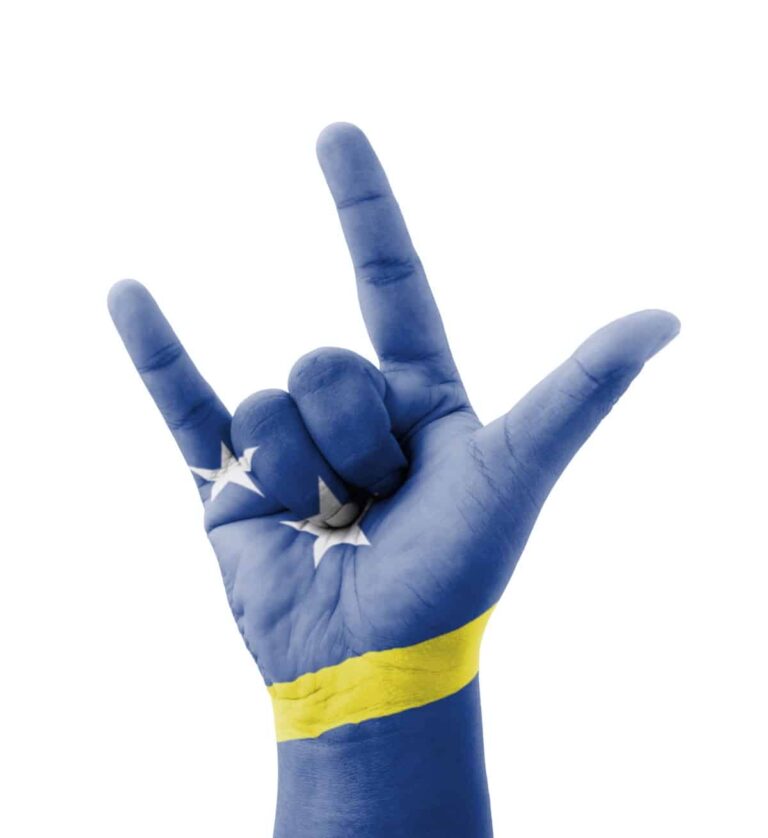 Mehr als 50 verschiedene Nationalitäten sind auf Curaçao vertreten, jede mit ihren eigenen einzigartigen Bräuchen und Traditionen. Obwohl Papiamentu, Niederländisch und Englisch als Amtssprachen anerkannt sind, können Sie auch Spanisch oder eine der vielen anderen lokalen Sprachen hören.
Mehr lesen "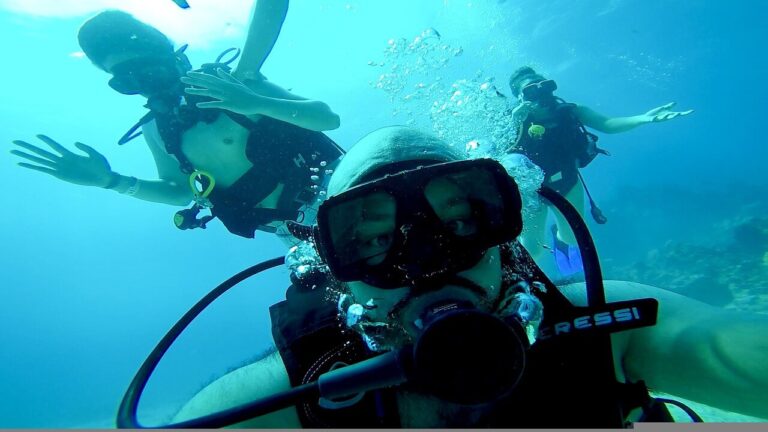 Tauchen in Curaçao Sie denken wahrscheinlich über einen Urlaub auf der Insel Curaçao nach. Wenn Sie nach Curaçao reisen, ist Ihnen Folgendes sicher: wunderschönes, klares Wasser, herrliche Strände, gutes Essen und viel zu entdecken unter Wasser. Möchten Sie Curaçao auch unter Wasser erkunden? In diesem Artikel erfahren Sie alles über das Tauchen auf Curaçao. Wo
Mehr lesen "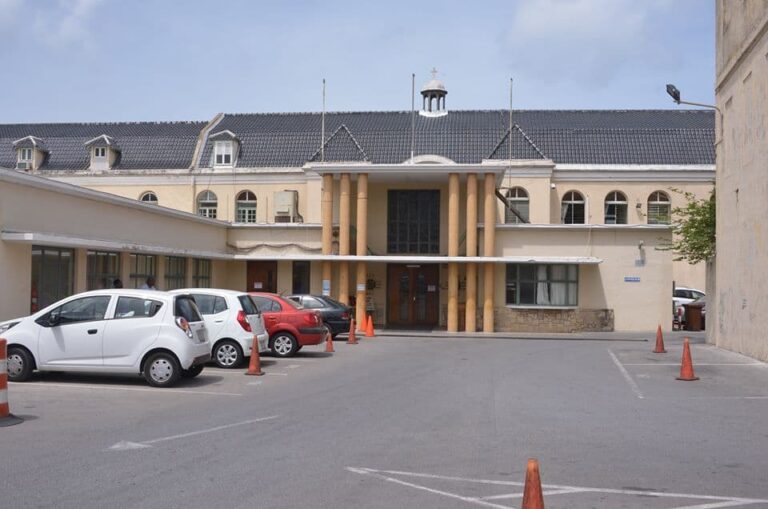 Das St. Elizabeth Hospital (SEHOS) ist das alte Krankenhaus im Dorf Kura Hulanda im Bezirk Otrobanda. Am 3. Dezember 1855 gründete Monsignore Ferdinand Kieckens mit Unterstützung der Franziskanerinnen von Breda dieses erste Pflegeheim, das St. Mary's Hospital. Elisabeth Hostpital. Zu Beginn wurden vor allem Leprapatienten und Menschen mit geistigen Behinderungen betreut. Im Laufe der Zeit
Mehr lesen "