Die Karibik ist die Heimat einiger der schönsten, lebendigsten und einzigartigsten Meerestiere der Welt. Unter anderem ist der Rotfeuerfisch von Curaçao eine der bekanntesten Fischarten. Rund um diese erstaunlichen Fische gibt es in der Karibik viel zu tun. Denn sie sind eigentlich unwillkommene Gäste, die dafür sorgen, dass viele andere Meeresbewohner nicht gedeihen. Mit ihren leuchtenden Farben, einzigartigen Mustern und ihrem feinen Geschmack sind sie jedoch gut für den Verkauf.
Add a header to begin generating the table of contents
Der Rotfeuerfisch Curaçao (auch Rotfeuerfisch genannt) ist eine invasive Fischart, die viele Korallenriffe in der Karibik befallen hat. Ursprünglich aus dem indopazifischen Raum stammend, hat sie ihren Weg in die karibischen Gewässer gefunden und ist zu einem großen Problem geworden. Der Rotfeuerfisch ist ein gefräßiges Raubtier, das fast alle Fische und Krustentiere frisst, die in sein Maul passen. Seine Anwesenheit hat den einheimischen Riffsystemen, einheimischen Fischgemeinschaften und den damit verbundenen Ökosystemen erheblichen Schaden zugefügt. Daher wird der Rotfeuerfisch von vielen Meeresbiologen und Naturschützern als ernsthafte Bedrohung angesehen.
Der genaue Ursprung dieser Art in der Karibik ist nach wie vor unklar, obwohl die meisten Experten davon ausgehen, dass sie in den frühen 1990er Jahren aus dem Golf von Mexiko, dem nordwestlichen und südwestlichen Atlantik eingewandert ist. Vielleicht wurde er versehentlich durch das Einbringen von Aquarien oder durch Fischfangaktivitäten in diesem Gebiet eingeschleppt. Was auch immer geschah, es reichte aus, damit diese Art in diesen Gewässern Fuß fassen und sich mit einer alarmierenden Geschwindigkeit vermehren konnte.
Im Gegensatz zu den meisten anderen Fischarten haben Rotfeuerfische in ihrer neuen karibischen Umgebung keine natürlichen Feinde, die ihre Populationen kontrollieren könnten. Das bedeutet, dass sie sich extrem schnell vermehren können, ohne dass sie von anderen Fischarten bedrängt werden. Infolgedessen verursachen sie noch mehr Unannehmlichkeiten. Es stimmt zwar, dass der Wolfsbarsch normalerweise Fische wie den Rotfeuerfisch frisst, aber die Barsche in der Karibik haben noch nicht erkannt, dass sie diese jagen können. Außerdem sind Rotfeuerfische sehr anpassungsfähig, so dass sie in vielen verschiedenen Lebensräumen überleben können. Sowohl in flachen Riffen als auch in tiefen Lagunen. Dadurch haben sie noch mehr Möglichkeiten, sich zu vermehren.
Rotfeuerfisch-Tauchen auf Curacao
Leider waren die Versuche, diese invasiven Rotfeuerfische zu bekämpfen, für uns Menschen bisher erfolglos. Das liegt vor allem an ihrer hohen Vermehrungsgeschwindigkeit und ihrer Fähigkeit, sich schnell an neue Umgebungen anzupassen. Infolgedessen nehmen die Rotfeuerfischpopulationen in weiten Teilen der Karibik weiter zu, wobei in einigen Gebieten eine Zunahme von bis zu 30 % pro Jahr gemeldet wird. Das heißt, wenn sich nicht bald etwas ändert, werden diese Fische in diesem Gebiet noch jahrelang, wenn nicht jahrzehntelang, schwere Schäden anrichten. Wir können jedoch davon ausgehen, dass die Natur irgendwann eine Lösung für diese übermäßig fleißige Fischart finden wird. Zum Beispiel die Einführung anderer natürlicher Feinde.
Bis dahin wurden sowohl von Regierungsvertretern als auch von Naturschutzverbänden wie der Dutch Caribbean Nature Alliance (DCNA) verschiedene Initiativen vorgeschlagen, um dieses Problem selbst zu lösen. Deshalb wurde die Jagd auf Rotfeuerfische schon vor Jahren eröffnet. Diese zielen darauf ab, die Zahl der Rotfeuerfische durch gezielte Fischereiaktivitäten und Aufklärungskampagnen über ihre zerstörerische Natur zu verringern. Die Jagd auf Rotfeuerfische ist in vielen Teilen von Curaçao üblich.
Diese Maßnahmen können zwar etwas helfen, aber wir werden sie nie ganz aus der Karibik verbannen können. Deshalb ist es auch jetzt noch wichtig, diese Tiere so oft wie möglich zu jagen, unter anderem durch Lionfish-Tauchen in Curacao.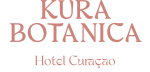 Dieses Anwesen, das sich über ein Gebiet von acht Häuserblocks erstreckt, bietet ein einzigartiges Luxuserlebnis in einem botanischen und friedlichen Rückzugsort, der absolute Privatsphäre und Intimität bietet.
Ideal für
Geschäftsleute, Paare oder Liebende
pausenbedürftig
Gut für die lokale Wirtschaft
Diese Rotfeuerfische werden auf den meisten Karibikinseln als Problem angesehen, da sie in der Lage sind, schnell die bestehenden Ökosysteme eines Gebiets zu übernehmen. Andererseits sind sie unglaublich faszinierende Fische, die gut für die lokale Wirtschaft sind. Der Fang von Rotfeuerfischen ermöglicht es den lokalen Fischern und Tauchern, sie zu verkaufen. Dies kann für Zubehör von Souvenirs oder pro Kilo für Restaurants sein. Rotfeuerfisch steht in den meisten karibischen Restaurants auf der Speisekarte.
Sie sind nicht nur wegen ihrer vagen Herkunft ein interessantes Gesprächsthema, sondern auch, weil sie schönen Schmuck herstellen! Die Zähne und Stacheln von Rotfeuerfischen werden unter anderem von Lionfish Caribbean zu Anhängern oder Ohrringen verarbeitet. Diese können als besondere Schmuckstücke oder einfach als Andenken an Ihre Reisen verwendet werden. Deshalb findet man den Schmuck in verschiedenen Geschäften auf der Insel, zum Beispiel im Dorf Kura Hulanda oder auf den Märkten.
Der Rotfeuerfisch ist nicht nur ein Schmuckstück, sondern auch sehr schmackhaft und nahrhaft. Für die Zubereitung wird Rotfeuerfisch oft gegrillt oder mit Knoblauch und Zitronensaft angebraten. Dies verleiht ihm einen köstlichen Geschmack, der perfekt zu Reis- oder Salatgerichten passt. Sie wird auch häufig zu Ceviche verarbeitet. Dies ist ein frisches, kaltes Fischgericht mit einer Vielzahl von Zutaten. Rotfeuerfisch hat festes weißes Fleisch mit einem milden Geschmack, ähnlich wie Zackenbarsch oder Schnapper. Das macht ihn zu einer idealen Wahl für Abendessen oder besondere Anlässe.
Wenn Sie Curaçao besuchen, können Sie an vielen Stellen in der Stadt frischen Rotfeuerfisch kaufen, so dass Sie diese erstaunliche Delikatesse genießen können, ohne selbst auf die Jagd nach Beute gehen zu müssen. Ob Sie nun fertige Filets auf dem örtlichen Fischmarkt kaufen oder beim Lionfish-Diving Curaçao selbst fangen – in jedem Fall werden Sie es nicht bereuen, diese Köstlichkeit während Ihres Besuchs auf der Insel zu probieren.
Letztlich brauchen wir eine nachhaltigere Lösung, wenn die Karibik diesen Eindringling bekämpfen will, bevor es für die wertvollen Korallenriffe und die damit verbundenen Ökosysteme zu spät ist. Konzentrieren wir uns jedoch auf das Positive – schließlich gibt es noch Hoffnung, denn derzeit laufen mehrere Forschungsprojekte zur Entwicklung wirksamer Bewirtschaftungsstrategien, um weitere Invasionen von Rotfeuerfischen auf Curaçao zu verhindern. Bis dahin sollten wir diese einzigartigen Kreaturen einfach aus der Ferne bewundern. Ob Sie nun etwas Besonderes für Ihren Teller suchen oder etwas Schönes, das Sie an Ihre Reise nach Curaçao erinnert – dann sollten Sie auf jeden Fall einen karibischen Rotfeuerfisch in Betracht ziehen.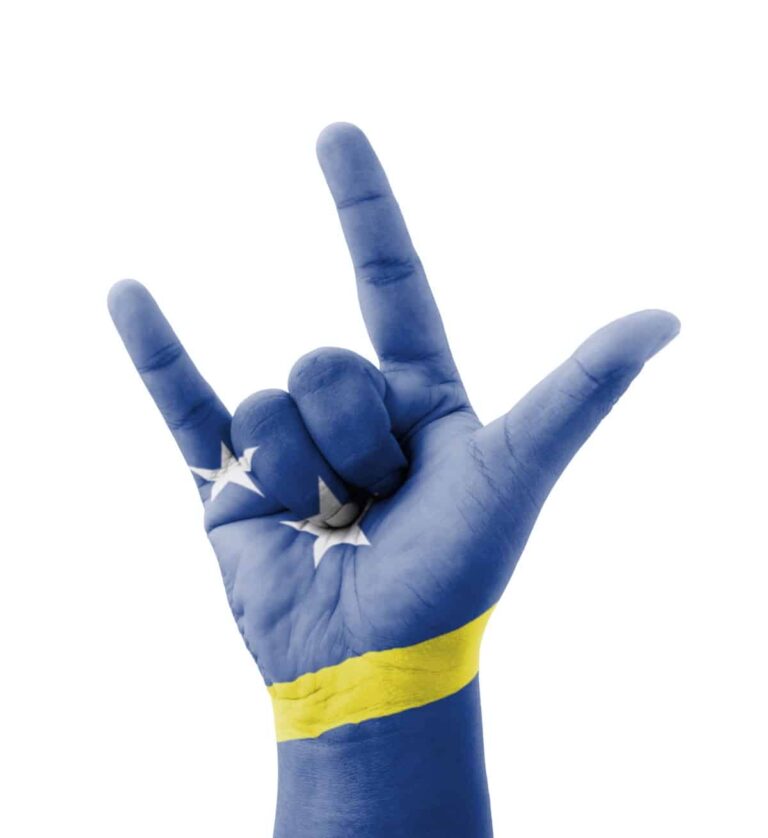 Mehr als 50 verschiedene Nationalitäten sind auf Curaçao vertreten, jede mit ihren eigenen einzigartigen Bräuchen und Traditionen. Obwohl Papiamentu, Niederländisch und Englisch als Amtssprachen anerkannt sind, können Sie auch Spanisch oder eine der vielen anderen lokalen Sprachen hören.
Mehr lesen "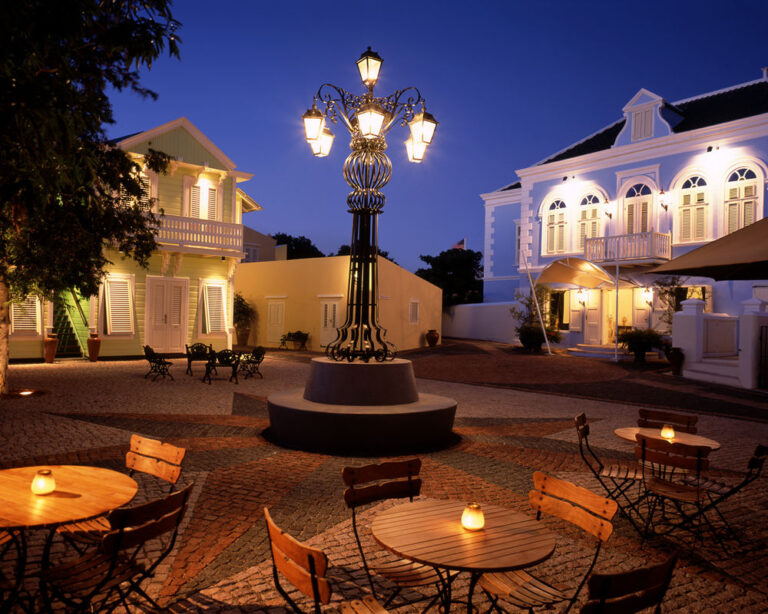 Das Kura Hulanda Village liegt im historischen Stadtteil Otrobanda auf Curaçao. Wenn man Kura Hulanda betritt, kommt man sich vor wie in einer Kleinstadt. Die kopfsteingepflasterten Straßen und Gassen sind auf beiden Seiten von schön bemalten Gebäuden umgeben. Sie werden auch auf schöne Gärten mit tropischen Pflanzen und Blumen, eine Terrasse oder einen Platz stoßen.
Mehr lesen "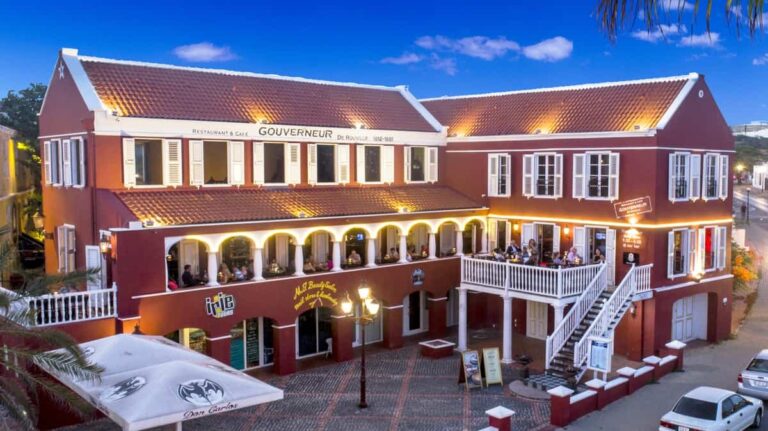 Direkt an der Anna-Bucht gelegen, mit einem herrlichen Blick über die Handelskade und die Hafeneinfahrt, befindet sich das Grand Café 'Gouverneur de Rouville'. Dieser herrschaftliche Ort auf Curaçao, den Sie nicht verpassen sollten, heißt Sie von morgens bis abends zu Drinks, Frühstück, Mittag- und Abendessen willkommen. Frühstück und Mittagessen werden von 09:00 bis 16:00 Uhr
Mehr lesen "