Schwimmen mit Delfinen ist vielleicht einer der Träume, die Sie sich während Ihres Urlaubs auf Curaçao erfüllen können. Wenn Sie Glück haben, können Sie die Delfine stundenlang von der Terrasse Ihrer Royal Resorts-Villa aus bewundern, oder Sie können die Delfin-Akademie im Curaçao Sea Aquarium besuchen.
Add a header to begin generating the table of contents
Schwimmen mit Delfinen in der Curacao Dolphin Academy
Die Curaçao Dolphin Academy wurde im Jahr 2002 gegründet. Es bietet interaktive Delphinprogramme für Menschen aller Altersgruppen. Ihr Ziel ist es, eine echte Verbindung zwischen Delphinen und Menschen zu fördern. Ihre Erfahrungen dienen als pädagogische Plattform. Die Freiwasserprogramme sind ein Symbol für die enge Beziehung zwischen Trainern und Delfinen. Die Delfine können sich den Trainern auf täglichen Ausflügen ins offene Meer anschließen. Delfine sind in der Lage, miteinander in einem "heimischen" sozialen Umfeld zu interagieren. Die einzelnen Tiere der Dolphin Academy zeigen ein natürliches Muster der gegenseitigen Interaktion. Sie sind auch in der Lage, ihre eigene Nahrung zu finden. Die Mütter bringen ihren Kälbern bei, wie man Fische fängt.
Kann ich auf Curaçao wilde Delfine sehen?
Die einfache Antwort lautet: Ja, das können Sie. Sie brauchen ein wenig Glück, um während Ihres Aufenthalts auf Curaçao Delfine zu sehen. Im Sea Aquarium Park können Sie Delfine im offenen Meer beobachten. Ebenso wie in dem Gebiet, in dem die Dolphin Academy ihre Großen Tümmler beherbergt.
Auf einem Boot können Sie auch wilde Delfine beobachten. Die beste Möglichkeit, Delfine von einem Boot aus zu entdecken, ist ein Blick seitlich vom Boot oder auf die Wellen hinter dem Boot. Die Delfine haben Spaß daran, durch die Wellen zu springen.
Wenn Sie vom Ufer aus Delfine sehen wollen, sollten Sie von Ihrem Deck aus aufs Meer hinausschauen und dann den Horizont nach Plätschern oder Vögeln absuchen. Jede Oberfläche, die nicht glatt ist, ist es wert, nach einer Delfinschar Ausschau zu halten. Wilde Delfine lassen sich am besten bei einem Bootsausflug nach Klein Curaçao oder an die Südküste beobachten.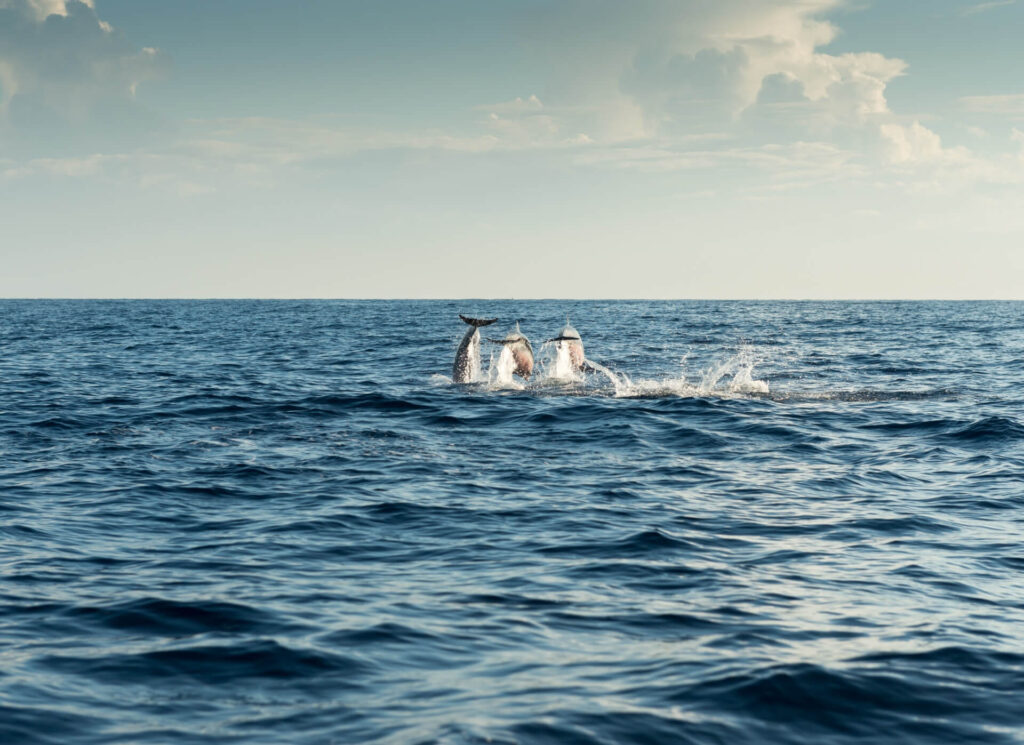 Warum das Schwimmen mit Delfinen ein tolles Erlebnis ist
Es ist eine großartige Möglichkeit, dem Alltag zu entfliehen, während man mit Delfinen schwimmt. Wenn man diese erstaunlichen Wesen neben sich hat, kann man kaum an etwas anderes denken. Diese erstaunlichen Meeressäuger werden Sie faszinieren.
Nachdem die Trainer Ihnen die Delfine gezeigt und die Grundlagen erklärt haben, können Sie ins Wasser springen und sie aus nächster Nähe betrachten. Delfine sind intelligente und gesellige Tiere, so dass diese Aktivität eine gute Möglichkeit ist, ihnen näher zu kommen. Wichtiger Tipp: Tragen Sie vor dem Schwimmen mit Delfinen kein Sonnenschutzmittel im Wasser auf, da einige Chemikalien aus dem Sonnenschutzmittel für die Delfine schädlich sein können.
Nachdem Sie im Wasser waren (mit Schwimmwesten), können Sie auf verschiedene Weise mit den Delfinen interagieren. Diese wunderschönen Meeressäuger kann man anfassen, umarmen und sogar küssen. Sie haben auch die Möglichkeit, kompliziertere Dinge zu tun, wie z. B. Reiten auf dem Bauch, Fußstöße und Reiten auf dem Bauch. Wenn das noch nicht aufregend genug ist, fragen Sie die Trainer nach Beispielen für ihre Signale mit Delphinen. Dann kannst du ein paar Minuten lang versuchen, ein Delfintrainer zu sein. Sie werden auch die Möglichkeit haben, mit Delfinen zu interagieren und eine Beziehung zu ihnen aufzubauen.
Schwimmen mit Delfinen ist keine typische Urlaubsaktivität. Dies ist ein unvergessliches Erlebnis, das Ihre Sicht auf die Welt und die großartigen Lebewesen, die sie beherbergt, verändern kann.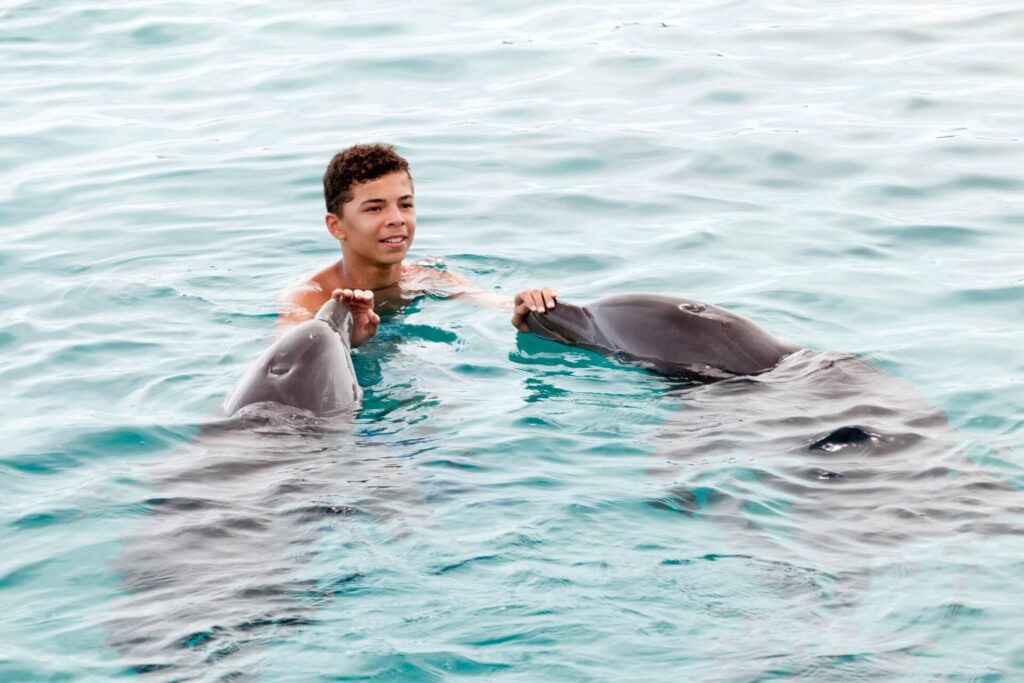 Einige lustige Fakten über Delfine auf Curaçao
Wir haben einige interessante Fakten über Delfine in Curaçao, die Sie diese Tiere noch mehr lieben werden:
Delfine sind es gewohnt, lange Zeit bei ihren Müttern zu bleiben, bevor sie ihr Rudel verlassen. Manche Delfine bleiben 3 bis 8 Jahre lang bei ihren Müttern.
Delfine sind großartige Taucher. Delfine sind Meeresbewohner und können bis zu 1.000 Fuß hoch tauchen.
Es gibt etwa 40 Arten von Delfinen. Viele Delfine können im Salzwasser leben, andere wiederum fühlen sich im Süßwasser wohl. Die kleinste ist etwa 3 bis 4 Fuß lang, die größte etwa 30 Fuß.
Diese mitfühlenden Tiere kümmern sich oft um die älteren, kranken und verletzten Mitglieder ihrer Gruppe, die als "Pod" bezeichnet wird.
Sie sind die freundlichsten und fürsorglichsten Tiere, aber sie haben auch die höchste Intelligenz. Wissenschaftler glauben, dass Delfine im Vergleich zu ihrem Körper die zweitgrößte Gehirngröße nach dem Menschen haben.
Delfine kauen ihre Nahrung nicht, sondern schlucken sie im Ganzen. Ihre Zähne werden nur zum Beutefang eingesetzt.
Wissenschaftler haben bewiesen, dass Delfine sich selbst Namen geben können, und sie haben bewiesen, dass Delfine die Namen der anderen erkennen und ihre eigenen Pfiffe entwickeln können.
Ein Teil ihres Gehirns bleibt wach und aufmerksam, auch wenn sie schlafen. Dies schützt sie vor Raubtieren und ermöglicht ihnen, im Schlaf zu atmen.
Sie sind sehr freundlich zu Menschen und lieben es, mit ihren Gruppenmitgliedern zu spielen. Sie spielen oft mit anderen Unterwassertieren und necken sie.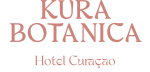 Dieses Anwesen, das sich über ein Gebiet von acht Häuserblocks erstreckt, bietet ein einzigartiges Luxuserlebnis in einem botanischen und friedlichen Rückzugsort, der absolute Privatsphäre und Intimität bietet.
Ideal für
Geschäftsleute, Paare oder Liebende
pausenbedürftig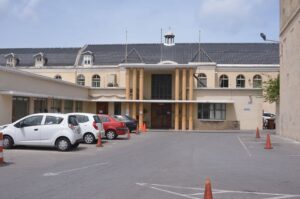 Das St. Elizabeth Hospital (SEHOS) ist das alte Krankenhaus im Dorf Kura Hulanda im Bezirk Otrobanda. Am 3. Dezember 1855 gründete Monsignore Ferdinand Kieckens mit Unterstützung der Franziskanerinnen von Breda dieses erste Pflegeheim, das St. Mary's Hospital. Elisabeth Hostpital. Zu Beginn wurden vor allem Leprapatienten und Menschen mit geistigen Behinderungen betreut. Im Laufe der Zeit
Mehr lesen "