For visitors to the Caribbean island, there is something special to experience throughout the year. From national holidays and festivals to happy hours and culinary events. On a festive island like Curaçao, there is always a reason for a party! Let's see what you all can look forward to.
Add a header to begin generating the table of contents
You probably already get excited by the term. Happy hours on Curaçao are a real cultural part of the island. By the way, these take place not only during the VrijMiBo, but all year round throughout the week! During these gatherings, different types of music will be featured. Some well-known happy hours include:
Chill Beach (on Mambo Beach Boulevard) – Fridays from 5 to 6 p.m.
Bonita (on Mambo Beach Boulevard) – Friday from 5:30 to 7 p.m. and Sunday from 5 to 6 p.m.
Wet & Wild (on Mambo Beach Boulevard) – Fridays and Sundays from 8 p.m. onward.
Hemingway (at Lions Dive) – Wednesday, Friday and Sunday from 5:30 – 6:30 p.m.
Zanzibar (Jan Thiel) – Saturday from 5 p.m. to 6 p.m.
Cabana Beach Club – Wednesdays from 8 p.m. to 9 p.m.
This is just the tip of the beer bottle! See an overview of all daily happy hours on Curaçao.
Every Thursday it erupts in the capital. Punda Vibes is a fun event and an initiative of We Love Punda. This festive event attracts hundreds of happy visitors every week, thanks to its cozy atmosphere. You can enjoy a variety of live music, booths and stores open until late. There is also always a beautiful fireworks show at the conclusion.
Curaçao actually celebrates as many national holidays as possible each year, such as Koningsdag (April 27), Easter and the Harvest Festival (alternating days), Vlaggetjesdag (July 2), Dia di Pais Kòrsou (October 10) and Christmas Day (December 25). During these days, locals celebrate parties and festivals in the city and throughout the rest of the island. The festivities usually include live music by well-known artists, dancing, food stalls and sometimes traditional costumes.
For those who like to usher in the New Year tropically, Curaçao is worth a visit. Every December, the island turns into one big party. There are so-called Pagaras for the 31st. These are fireworks shows by (large) companies. Pagaras symbolize dispelling the bad times and also show how well businesses have done that year.
On New Year's Eve itself, parties can be found all over the island. Moreover, Dutch New Year is often celebrated at 7 p.m. (by which time it is 0 a.m. in our country). Then at midnight to go wild once more!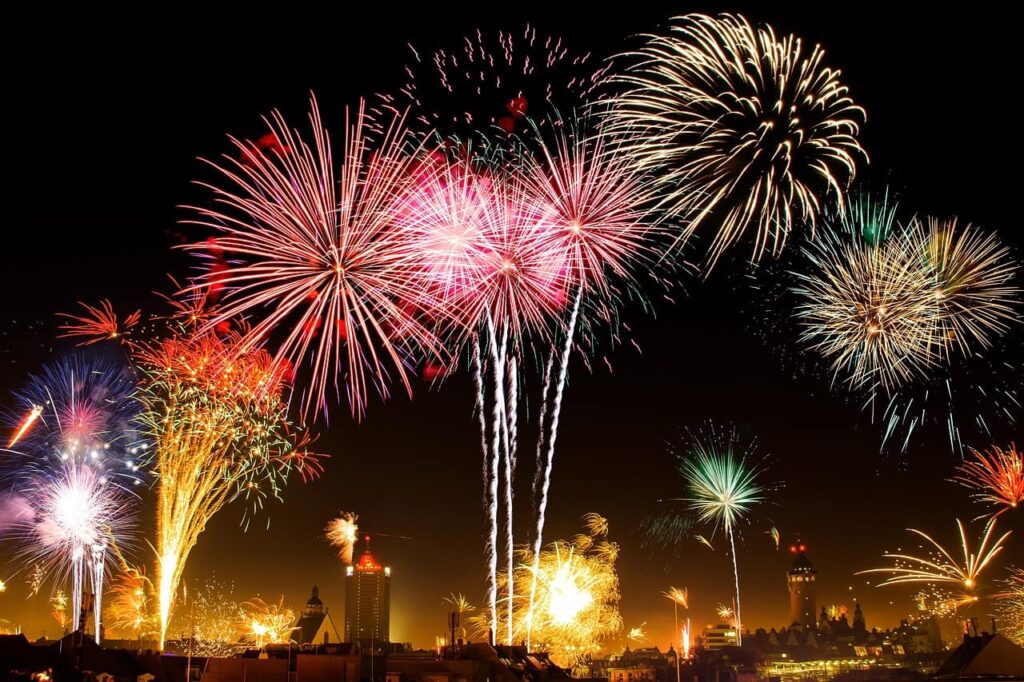 The KLM Marathon is an annual duo marathon held in Willemstad on the first Sunday in November. Runners from around the world gather for this special event, which consists of a 10-kilometer half marathon through Willemstad. Plus a full marathon that takes runners along the bay and through some of the island's most picturesque landscapes before finishing on the Punda waterfront.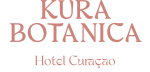 Spread over an eight-block area, this property offers a unique luxury experience in a botanical and tranquil retreat, offering complete privacy and intimacy.
Ideal for
Business people, Couples or Lovers
who need a break
Carnival is one of Curaçao's biggest festivals, celebrated every year during Lent. This weeklong celebration consists of parades featuring dancers in colorful costumes accompanied by brass bands playing traditional Caribbean rhythms and tumba music. There are also parades with local talent from all over the island competing for prizes. In the evenings, there are parties with DJs and live music. Of course there will be plenty of dancing and drinking!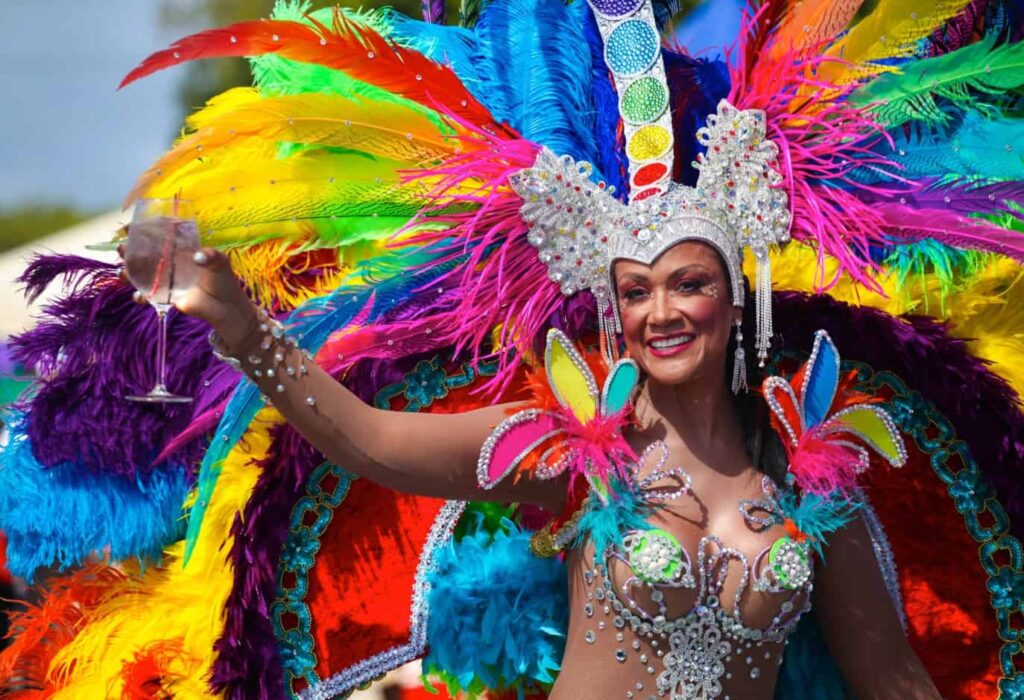 The Kaya Kaya Festival (meaning "Street Streets") is a big celebration honoring the efforts of the residents of the Ser'i Otrobanda neighborhood, in its continuous improvement and maintenance. The purpose of the festival is to increase the economic potential of the neighborhood by giving local and visiting vendors and artists a place to display their wares and perform for the public. There is also beautiful street art to admire during a special event such as Kaya Kaya.
The North Sea Jazz Festival is Curaçao's most popular event in August. This three-day extravaganza brings together world-class international artists playing a little bit of everything:
Jazz fusion
Funk
Blues
Latin jazz
Fusion rock
Fusion Soul
Jazz gospel
R&B
Reggae
Drum & bass
and more!
Fans of these great artists can enjoy dozens of concerts taking place simultaneously on different stages in the same location – perfect for those who want to experience a little bit of everything! In addition to the performances at this unique event, there will also be opportunities to further develop musical skills and post-event jam sessions where anyone can participate in improvised musical jam sessions.
Foodies can rejoice in the island's culinary events, such as "Pietermaai Proeft," "Corks and Forks" and "Curaçao Culinair," which take place several times a year. These attract both national and international visitors. During these fun events, meals and appetizers are prepared by the island's best chefs. You can experience the authentic taste of both typical local and international dishes. In the process, of course, delicious wines and other beverages will be available for tasting. All while enjoying live music from local artists.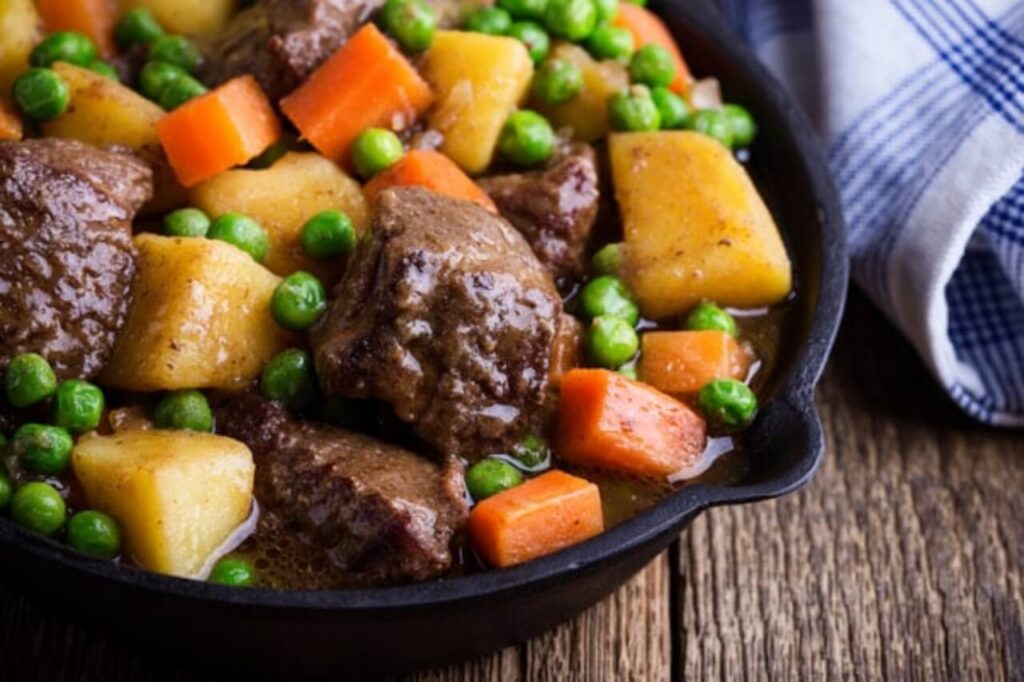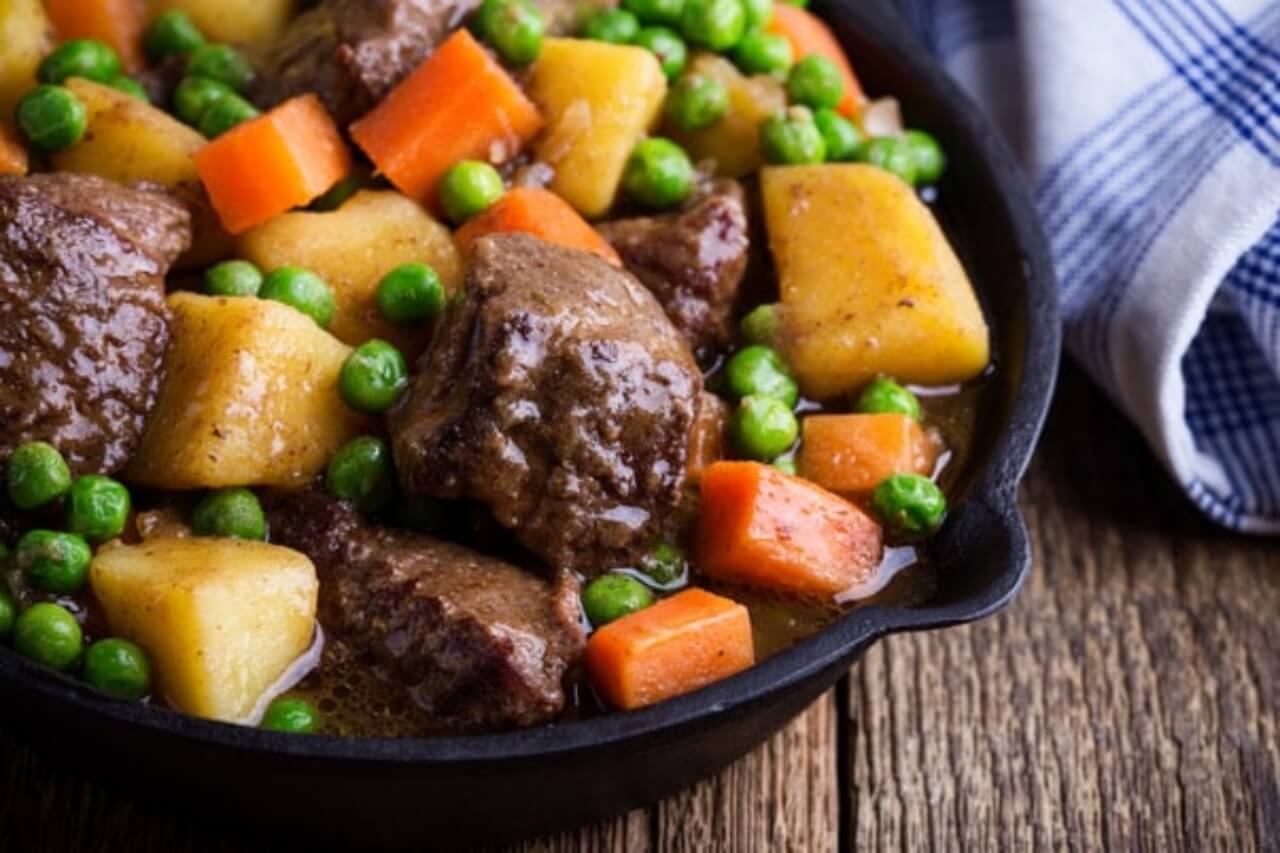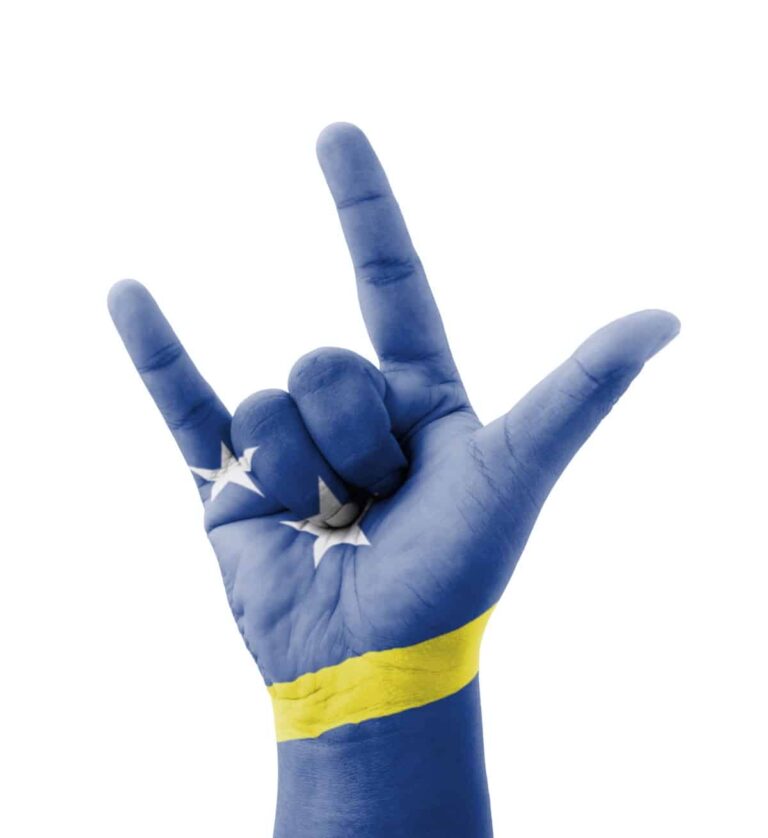 More than 50 different nationalities are represented on Curaçao, each with their own unique customs and traditions. Although Papiamentu, Dutch and English are recognized as official languages, you may also hear Spanish or one of the many other local languages.
Read More »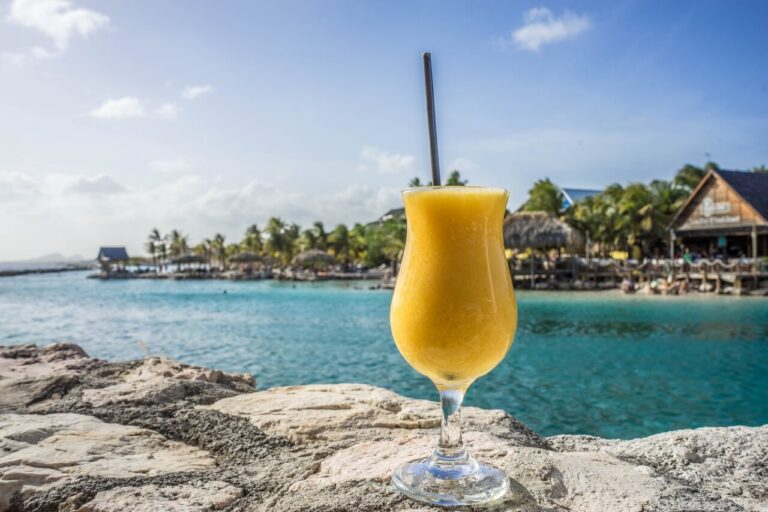 Curaçao Famous Happy Hours  Curaçao offers a great amount of restaurants, entertainment and nice beach bars where you can enjoy a tasty cocktail, like the famous Blue Curaçao cocktail. Almost every bar in Curaçao has a happy hour, therefore it is possible to enjoy a happy hour every single day of the week.  On this
Read More »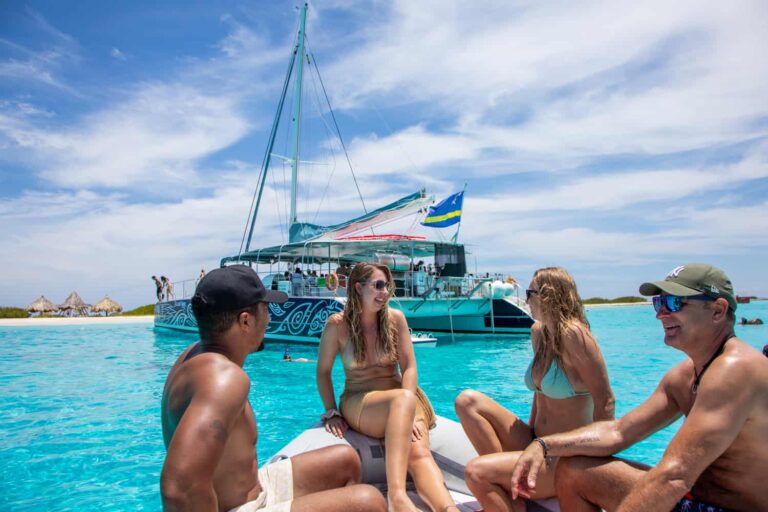 BlueFinn Charters offers you Curacao's newest and largest catamarans: 75ft Catamaran BlueFinn and 80ft Catamaran BlueFinn2. Both catamarans are equipped with a large covered seating area, including a bar, benches with storage compartments, tables and two marine bathrooms. The catamarans also feature a large net area, outdoor benches, a barbecue, music system, snorkeling equipment and
Read More »