Discover local cuisine and culture
When you think of Curaçao, what comes to mind? Perhaps it's the beautiful beaches, the vibrant nightlife, or even the clear blue sea. But one thing is certain – there is much more to this island, than you would think at first glance. It has a rich culture and history that you can experience through its unique, culinary experience, among other things. Food markets in Curaçao are an excellent way to discover all these things.
Add a header to begin generating the table of contents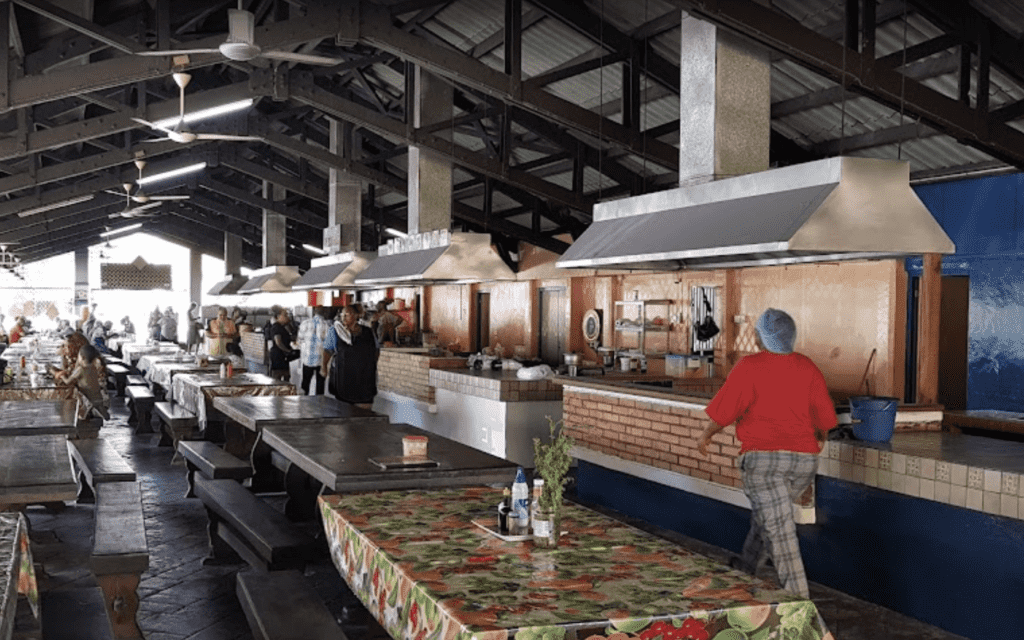 Curaçao is home to some of the most delicious and traditional cuisine in the Caribbean. At the previously mentioned food markets Curaçao, you can indulge in delicious culinary delights. One such classically popular dish is "stobá. This is a stew made with chicken (galina stobá), meat (karni stobá) or fish (peska stobá). For example, try the goat variety "kabritu stobá. Slow-cooked goat meat marinated overnight in herbs and spices and then served over rice, rice with beans (moro) or mashed potatoes. The authentic dishes are also delicious with "funchi," a side dish made from cornmeal.
All these dishes have been around for centuries and are still prepared according to traditional recipes at food markets in Curaçao today. Above all, drink a delicious "awa di lamunchi" with this. A popular drink made from water, lime juice and a touch of sugar. Perfect for cooling off after a hot day in the sun, this sweet drink is served with ice cubes and sometimes a splash of rum….
In addition to traditional cuisine, Curaçao's food markets offer many more authentic dishes that reflect the cultural mix on the island. Practically all meals are prepared with local produce.
Local dishes at Curaçao food markets are truly delectable treats, many of which cannot be found anywhere else but in the Caribbean! Besides "karni stobá," a staple dish when visiting a food market in Curaçao is "galina ku batata," or chicken with fries. These are often the somewhat coarser, Belgian fries as we know them. For something extra special, try "Kokada di Pisca." This is fresh fish cooked in coconut milk sauce topped with tomatoes, onions, peppers and garlic – absolutely delicious!
As a snack, you will find mostly pasties (pastechis) and meat-filled cheese balls (keshi yena) at Curaçao's food markets and local stores. If you are a sweet tooth, try "pan bati Krioyo," a thick pancake made of cassava flour, which tastes delicious with honey or syrup. You will also often find small carts on the side of the road selling fruit shakes (batidos). A fresh addition to authentic dishes! Want to go on an even more tropical tour? Then find a roadside coconut seller or drive to Daniel Fountain on the Road to West Point, for example.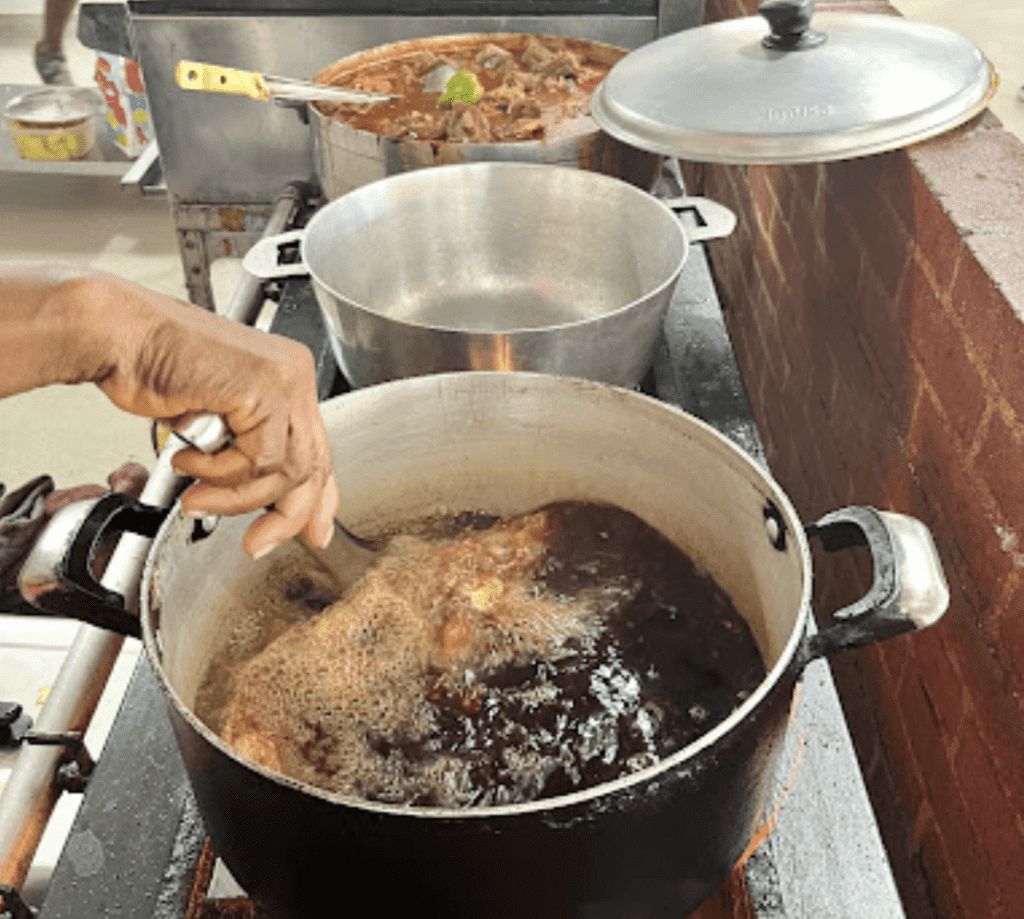 For those who prefer spicier flavors, Creole cuisine offers an array of magisterial dishes at Curaçao food markets that are sure to tantalize your taste buds. Creole dishes are called "Krioyo" on Curaçao and are often made from local produce. From fried sea bass (fresh catch) with Antillean Krioyo sauce to cod stew (bakijou stobá) and pork tenderloin (lomitu) on huge skewers of meat. There is something for everyone in Creole lunch! The true Curaçaoan throws tasty sharp 'pika' on practically all such Creole dishes. This is a combination of hot peppers and sour onion that makes dishes such as "karni stobá" perfectly spicy. A little too spicy? Then just have another awa di lamunchi! Also be sure to try the Caribbean scones/sweet rolls (pan di loko ku fruta) and Johnny Cake, before leaving a food market in Curaçao.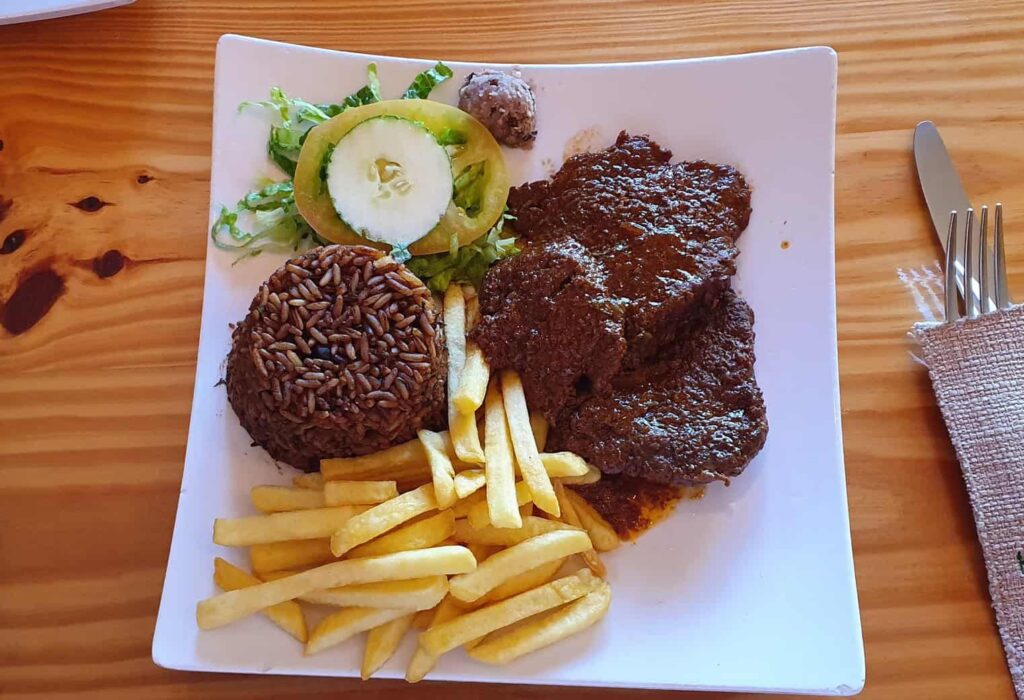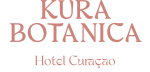 Spread over an eight-block area, this property offers a unique luxury experience in a botanical and tranquil retreat, offering complete privacy and intimacy.
Ideal for
Business people, Couples or Lovers
who need a break
Plasa Bieu (the Old Market)
Learn all about Curaçao's real food markets at Plasa Bieu. This is truly a local hot spot. You can go there for a delicious lunch with a special taste. This is how many locals feel about it, as it is one of the favorite spots among many people. People flock to the long tables at lunchtime. Plasa Bieu, located on the Waaigat, is also called Marshe Bieu or the Old Market. The building's history as a covered market makes this not so surprising. That indoor market was previously located in a smaller structure and has now moved. At Plasa Bieu these days, you can only have lunch.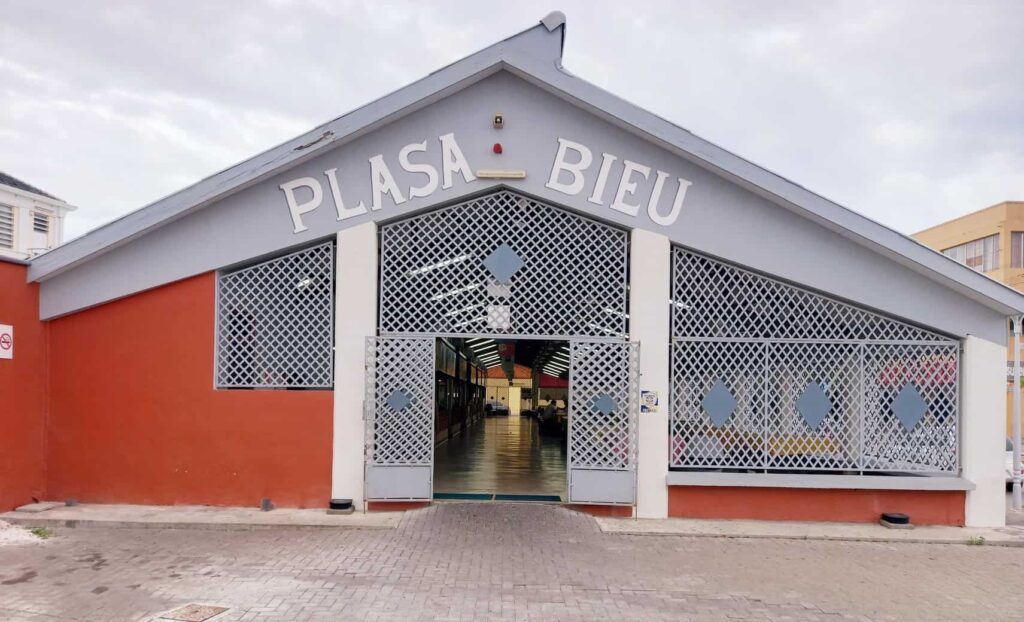 In addition to traditional local cuisine, many international cuisines can be found at Curaçao food markets. From Italian pastas and pizzas to Mexican burritos and tacos. Whatever type of kitchen you are looking for, chances are you will find it in Curacao. There are also many vegetarian options available, such as falafel wraps, which make a great light lunch snack. International cuisines, especially for tourists, offer what they feel comfortable with. Jump out of the bandwagon, try something new and go right for the unknown: the authentic, Creole dishes of Curaçao.
Eating out on Curaçao is not only about tasting new flavors; it is also about experiencing genuine Curaçao hospitality and convivial activity from friendly locals, who take pride in their authentic dishes in a good atmosphere. One fun aspect of visiting Curaçao's food markets is that they are all very welcoming and amicable places, full of life! The locals will greet you warmly and make sure you enjoy your meal – whatever kind it may be.
The atmosphere within food markets in Curaçao is relaxed but lively. Customers can socialize and enjoy freshly prepared meals. This to the accompaniment of music from nearby speakers. So it's no surprise why so many tourists come here every year; not only are they served local authentic dishes, but also a real sense of community through that Curaçao hospitality. Something that makes them feel right at home!
After exploring all that Curaçao's food markets have to offer, why not seek out the cozy corners? This is a good place to sit back and relax and take it all in. Many stalls have benches or chairs where customers can eat outside while enjoying the fine views of the island in a relaxed atmosphere. So you can let your food sink in nicely and think about what's next for your vacation.
The great thing about visiting food markets in Curaçao is that you never know what wonders await around every cozy corner. Whether it's tasting new flavors or having conversations with locals; be surprised! After all, Curaçao is known for its spontaneous actions. So the next time you plan your trip, make sure you don't miss anything that Curaçao's food markets hide in their busy market stalls – tasty!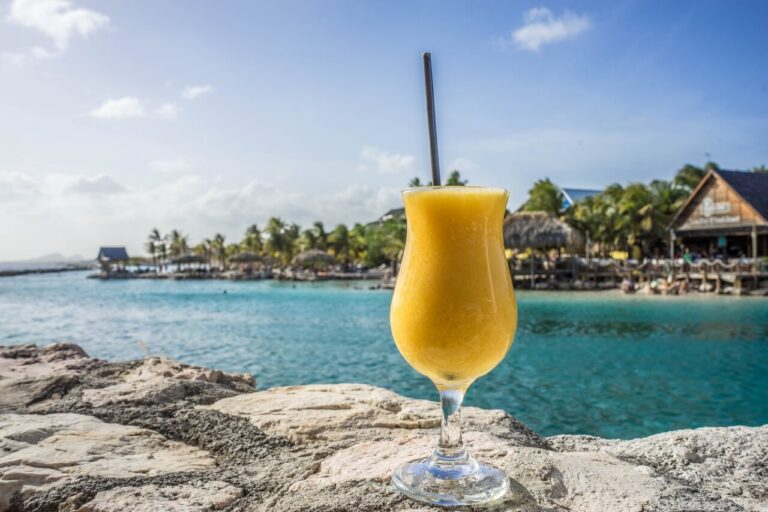 Curaçao Famous Happy Hours  Curaçao offers a great amount of restaurants, entertainment and nice beach bars where you can enjoy a tasty cocktail, like the famous Blue Curaçao cocktail. Almost every bar in Curaçao has a happy hour, therefore it is possible to enjoy a happy hour every single day of the week.  On this
Read More »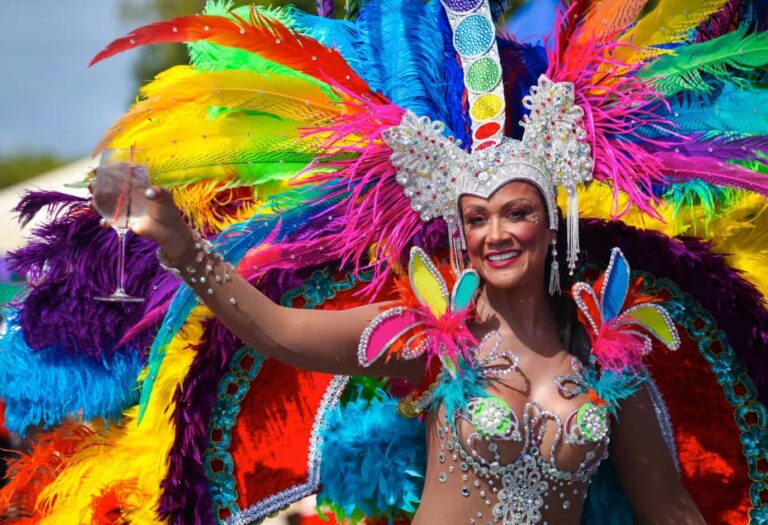 For visitors to the Caribbean island, there is something special to experience throughout the year. From national holidays and festivals to happy hours and culinary events. On a festive island like Curaçao, there is always a reason for a party! Let's see what you all can look forward to. Happy Hours You probably already get
Read More »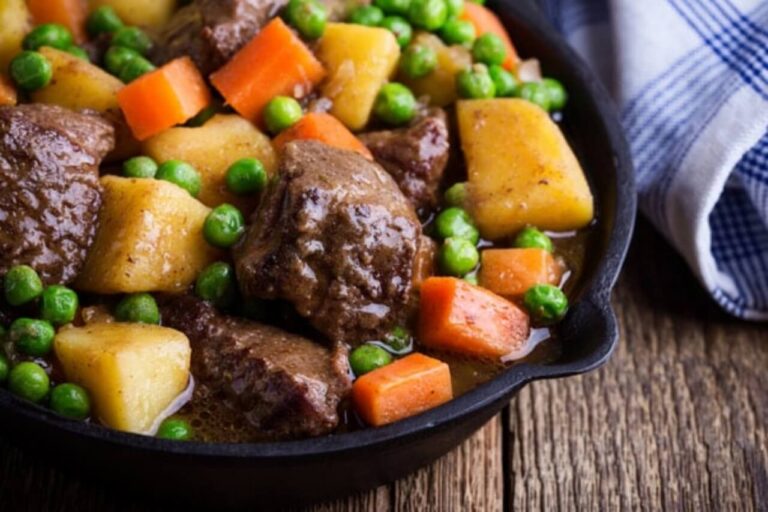 Discover the traditional, famous dishes of Curaçao Caribbean cuisine is as colorful as its culture. Try some of the Caribbean's best regional cuisines.Curaçao is one of the most beautiful islands in the world. But it doesn't take long to realize why many people choose to vacation here. The natural beauty is undeniable, but what makes
Read More »