Ontdek de lokale keuken en cultuur
Als u aan Curaçao denkt, wat schiet u dan te binnen? Wellicht zijn het de prachtige stranden, het bruisende nachtleven, of zelfs de helderblauwe zee. Maar één ding is zeker – er is veel meer aan dit eiland, dan u op het eerste gezicht zou denken. Het heeft een rijke cultuur en geschiedenis die u kunt beleven door onder andere de unieke, culinaire ervaring. Food markets op Curaçao zijn een uitstekende manier om al deze dingen te ontdekken.
Add a header to begin generating the table of contents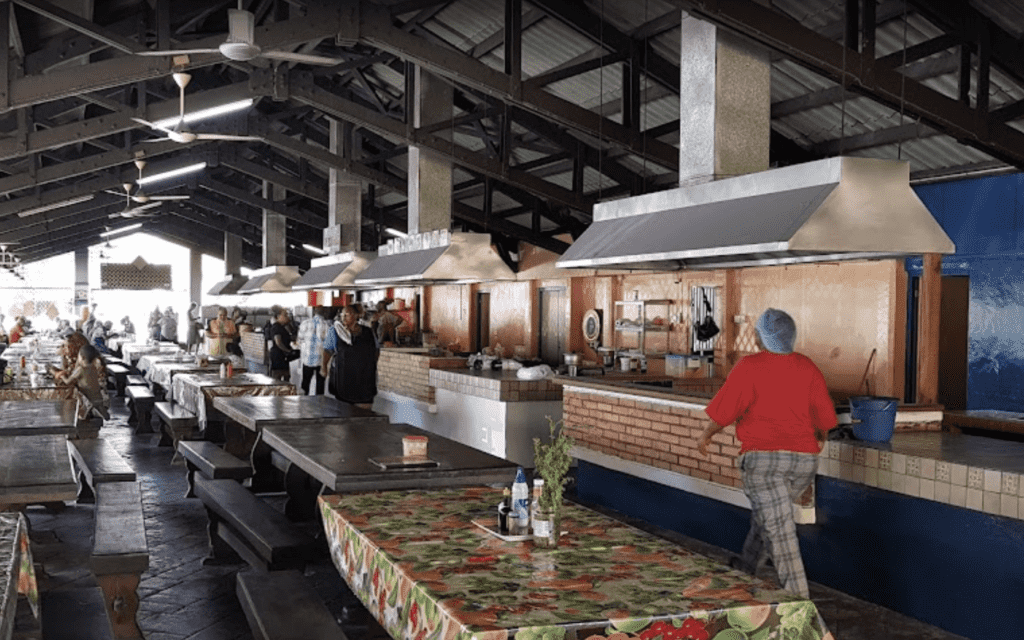 Curaçao is de thuisbasis van enkele van de heerlijkste en meest traditionele gerechten in het Caribisch gebied. Op de eerder genoemde food markets Curaçao, kun u zich heerlijk culinair uitleven. Zo'n klassiek populair gerecht is 'stobá'. Dit is een stoofpotje gemaakt met kip (galina stobá), vlees (karni stobá) of vis (peska stobá). Probeer bijvoorbeeld eens de geiten variant 'kabritu stobá'. Langzaam gekookt geitenvlees dat 's nachts gemarineerd wordt in kruiden en specerijen en dan geserveerd wordt over rijst, rijst met bonen (moro) of aardappelpuree. De authentieke gerechten zijn ook lekker met 'funchi', een van maïsmeel gemaakte side dish.
Al deze gerechten bestaan al eeuwen en worden ook nu nog volgens traditionele recepten bereid bij food markets op Curaçao. Drink hier vooral een overheerlijke 'awa di lamunchi' bij. Een populaire drank gemaakt van water, limoensap en een tikkeltje suiker. Dit zoete drankje is perfect om af te koelen na een hete dag in de zon en wordt geserveerd met ijsblokjes en soms een scheutje rum…
Naast de traditionele keuken bieden de food markets op Curaçao nog veel meer authentieke gerechten, die de culturele mix op het eiland weerspiegelen. Praktisch alle maaltijden worden bereid met lokale producten. 
Lokale gerechten bij food markets op Curaçao zijn werkelijk verrukkelijke lekkernijen, die in veel gevallen nergens anders dan in de Caribbean te vinden zijn! Naast 'karni stobá' is een niet te versmaden gerecht bij een bezoek aan een food market op Curaçao 'galina ku batata' oftewel kip met frietjes. Dit zijn vaak de wat grovere, Belgische frieten zoals wij ze kennen. Voor iets extra speciaals probeert u "Kokada di Pisca". Dit is verse vis gekookt in kokosmelksaus overgoten met tomaten, uien, pepers en knoflook – absoluut heerlijk!
Als snack komt u vooral pasteitje (pastechi's) en met vlees gevulde kaasballen (keshi yena) tegen op de food markets op Curaçao en in lokale winkeltjes. Indien u een zoetekouw bent, probeer dan eens 'pan bati Krioyo', een dikke pannenkoek van cassavemeel, die heerlijk smaakt met honing of siroop. Ook vindt u vaak kleine wagentjes langs de kant van de weg waar fruit shakes (batido's) worden verkocht. Een frisse toevoeging aan de authetieke gerechten! Wilt u op een nog tropischer toer gaan? Zoek dan een kokosnoten verkoper langs de weg of rijdt bijvoorbeeld naar Daniel Fontein op de Weg naar Westpunt.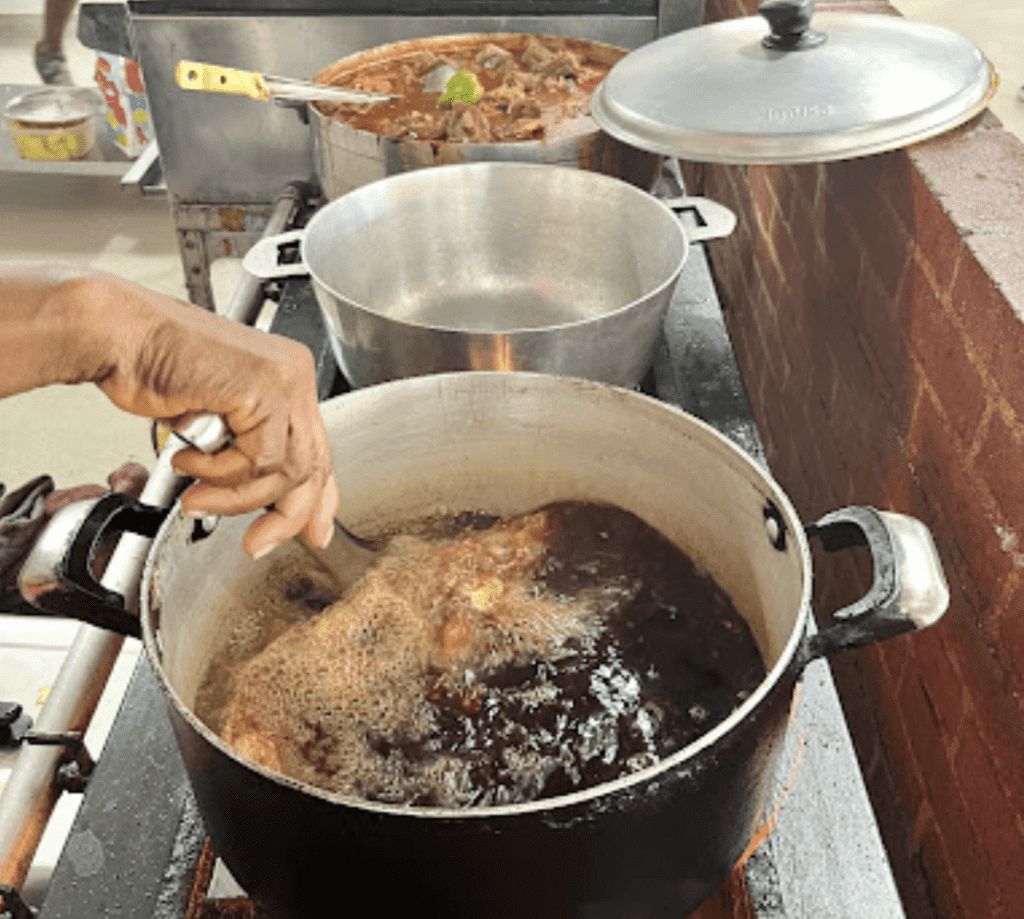 Voor wie de voorkeur geeft aan pittiger smaken, biedt de Creoolse keuken een scala aan magistrale schotels bij food markets op Curaçao, die uw smaakpapillen zeker zullen prikkelen. Creoolse gerechten worden op Curaçao 'Krioyo' genoemd en veelal van lokale producten gemaakt. Van gebakken zeebaars (verse vangst) met Antilliaanse Krioyo saus tot kabeljauw stoofpot (bakijou stobá) en varkenshaas (lomitu) aan enorme spiezen met vlees. Er is voor elk wat wils aan Creoolse lunch! De echte Curaçaoënaar gooit daarbij op praktisch al dit soort Creoolse gerechten lekker scherpe 'pika'. Dit is een combinatie van hete pepers en zure ui die gerechten zoals 'karni stobá' prima pittig maakt. Iets te pikant? Neem dan gewoon weer een awa di lamunchi! Probeer ook zeker de Caribische scones / zoete broodjes (pan di loko ku fruta) en Johnny Cake, voordat u een food market op Curaçao verlaat.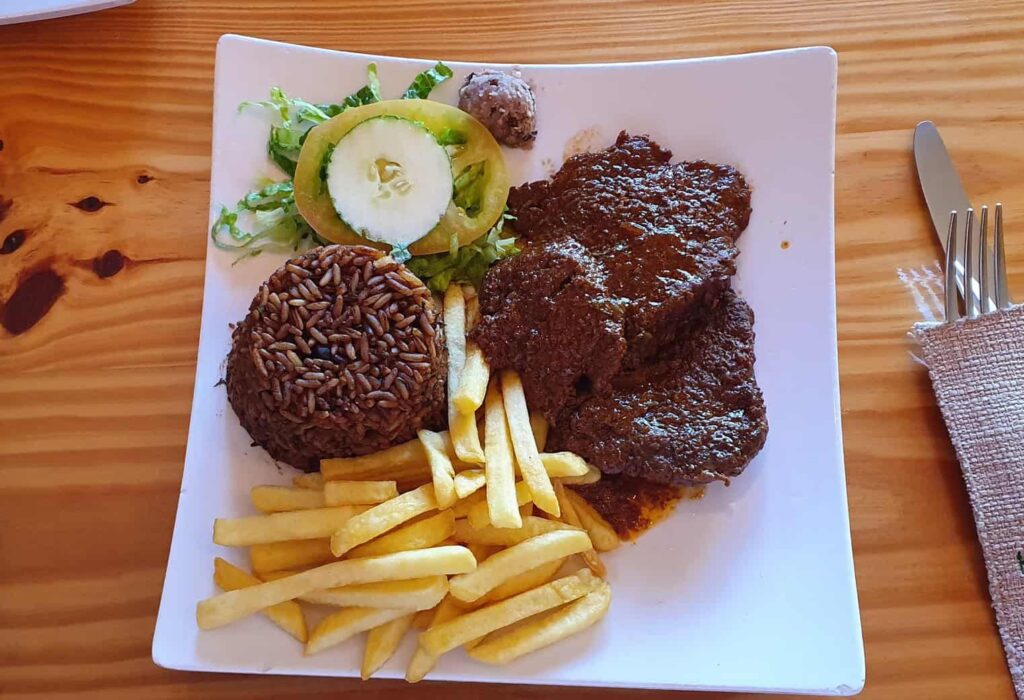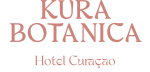 Verspreid over een gebied van acht blokken biedt dit pand een unieke luxe ervaring in een botanisch en rustig toevluchtsoord, dat volledige privacy en intimiteit biedt.
Ideaal voor
Zakenmensen, Stellen of Geliefden
die een pauze nodig hebben
Plasa Bieu (de Oude Markt)
Kom alles te weten over de echte food markets op Curaçao in Plasa Bieu. Dit is echt een lokale hot spot. U kunt er terecht voor een heerlijke lunch met een bijzondere smaak. Zo denken veel locals er ook over, aangezien het onder veel mensen één van de favoriete plekken is. Men gaat met lunchtijd massaal aan de lange tafels zitten. Plasa Bieu, gelegen aan het Waaigat, wordt ook wel Marshe Bieu of de Oude Markt genoemd. De geschiedenis van het gebouw als overdekte markt maakt dat niet zo verwonderlijk. Die overdekte markt was voorheen gevestigd in een kleinere structuur en is nu verhuisd. Bij Plasa Bieu kunt u tegenwoordig  enkel nog lunchen.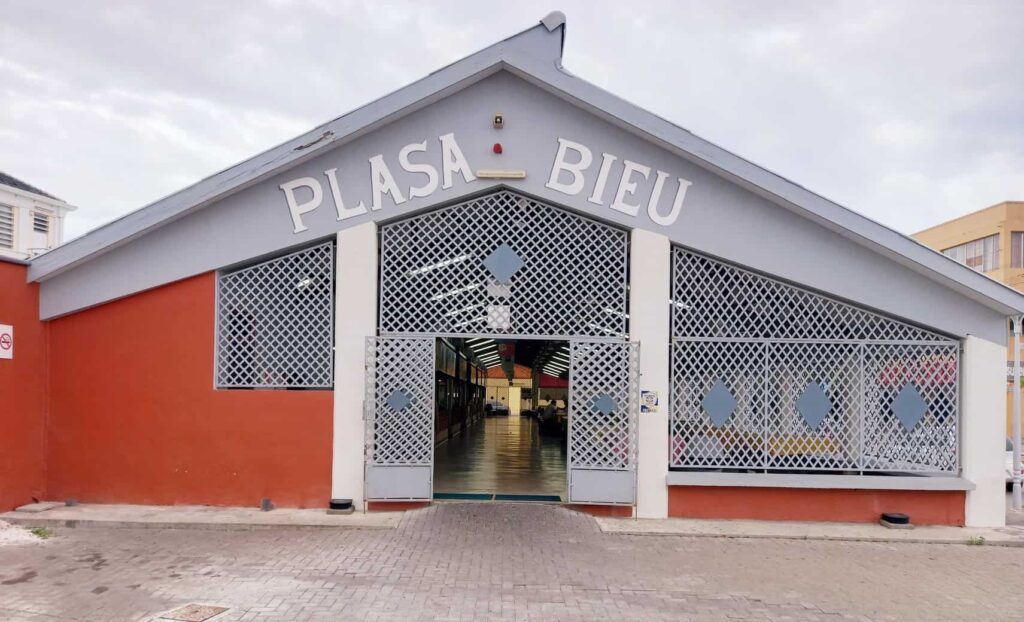 Naast de traditionele lokale keuken zijn er ook veel internationale keukens te vinden op food markets op Curaçao. Van Italiaanse pasta's en pizza's tot Mexicaanse burrito's en taco's. Naar welk type keuken u ook op zoek bent, de kans is groot dat u het op Curaçao vindt. Er zijn ook veel vegetarische opties beschikbaar, zoals falafelwraps, die een geweldige lichte lunchsnack vormen. De internationale keukens bieden vooral voor toeristen datgene waar ze zich confortabel bij voelen. Spring eens uit de ban, probeer iets nieuws en ga juist voor het onbekende: de authentieke, Creoolse gerechten van Curaçao.
Uit eten gaan op Curaçao gaat niet alleen om het proeven van nieuwe smaken; het gaat ook om het ervaren van echte Curaçaose gastvrijheid  en gezellige bedrijvigheid van vriendelijke inwoners, die trots zijn op hun authentieke gerechten in een goede sfeer. Een leuk aspect van een bezoek aan de food markets op Curaçao is dat het allemaal zeer gastvrije en amicale plaatsen zijn, vol leven! De lokale bevolking zal u hartelijk begroeten en ervoor zorgen dat u geniet van uw maaltijd – wat voor soort het ook mag zijn.
De sfeer binnen food markets op Curaçao is ontspannen maar levendig. Klanten kunnen gezellig keuvelen en genieten van vers bereide maaltijden. Dit onder begeleiding van muziek uit de nabijgelegen luidsprekers. Het is dan ook geen verrassing waarom zo veel toeristen hier elk jaar komen; ze krijgen niet alleen lokale authentieke gerechten voorgeschoteld, maar ook een echt gemeenschapsgevoel door die Curaçaose gastvrijheid. Iets waardoor ze zich meteen thuis voelen!
Waarom zoekt u na het verkennen van alles wat de food markets op Curaçao te bieden hebben niet eens de knusse hoekjes op? Dit is een goede plek om achterover geleund te ontspannen en alles in u opnemen. Veel kraampjes hebben banken of stoelen waar klanten buiten kunnen eten, terwijl ze genieten van het fijne uitzicht over het eiland in een relaxte sfeer. Zo kunt u uw eten lekker laten zakken en bedenken wat het volgende is wat u met uw vakantie gaat doen.
Het leuke van een bezoek aan food markets op Curaçao is dat u nooit weet wat voor verwonderingen er om op elk knusse hoekje te wachten staan. Of het nu gaat om het proeven van nieuwe smaken of het voeren van gesprekken met de plaatselijke bevolking; laat u verrassen! Curaçao staat nu eenmaal bekend om de spontane acties. Dus als u de volgende keer uw reis plant, zorg er dan voor dat u niets mist van wat de food markets op Curaçao in hun drukke marktkraampjes verborgen houden – smakelijk!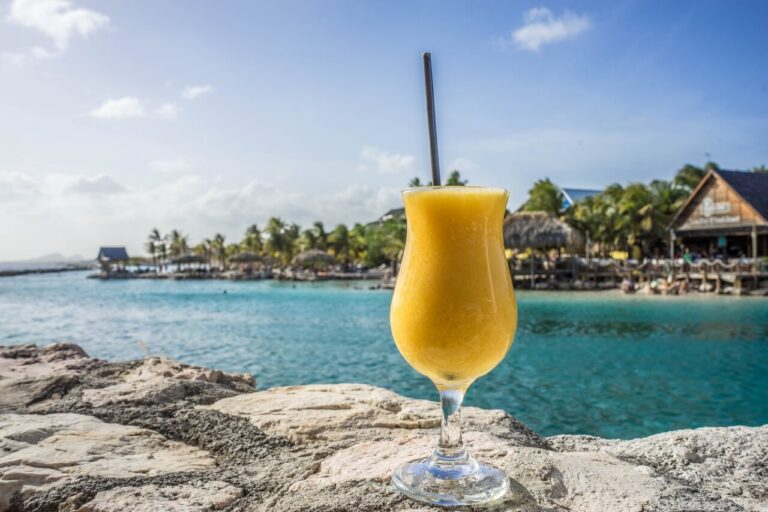 Curaçao Beroemde Happy Hours Curaçao biedt een grote hoeveelheid restaurants, entertainment en leuke strandbars waar u kunt genieten van een lekkere cocktail, zoals de beroemde Blue Curaçao cocktail. Bijna elke bar op Curaçao heeft een happy hour, dus het is mogelijk om elke dag van de week van een happy hour te genieten. Op dit
Lees verder "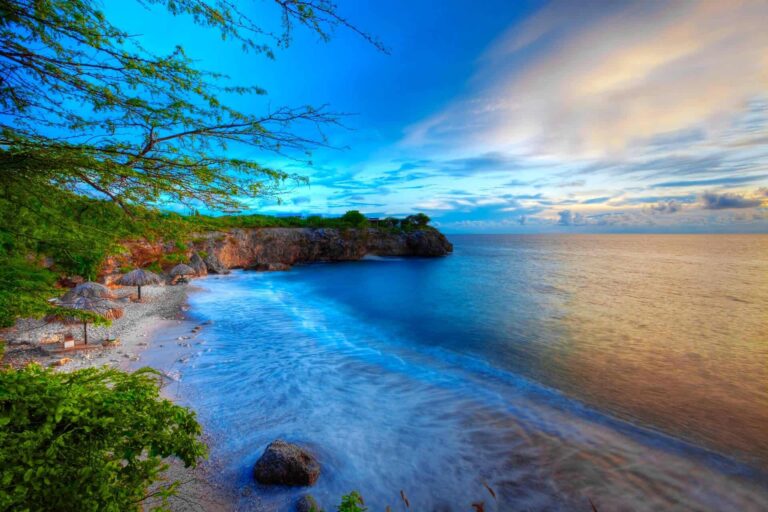 Curaçao, gelegen nabij de evenaar, heeft een tropisch savanneklimaat. Omdat het Caribisch gebied dicht bij de evenaar ligt, worden het weer en het klimaat gekenmerkt door warme temperaturen gedurende het hele jaar. Het is dan ook een populaire bestemming voor zonaanbidders. De gemiddelde temperatuur op Curaçao ligt rond de 27°C (81 graden Fahrenheit) met een
Lees verder "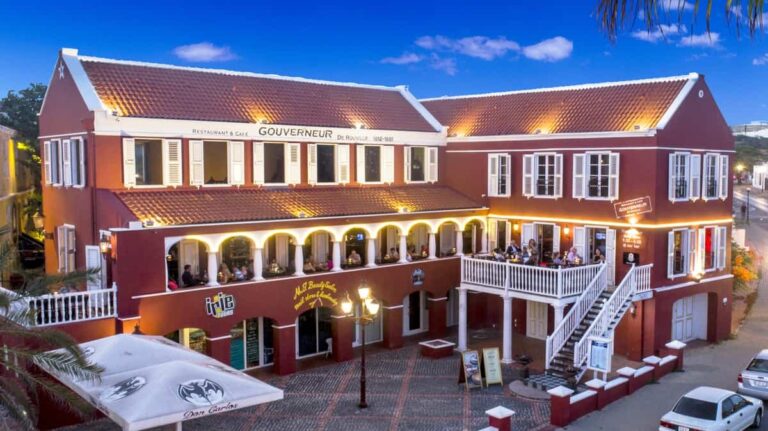 Direct gelegen aan de Anna Baai, met een prachtig uitzicht over de Handelskade en de haveningang, vindt u Grand Café 'Gouverneur de Rouville'. Deze statige Curaçaose locatie die u niet mag missen, verwelkomt u van 's ochtends vroeg tot 's avonds laat voor een drankje, ontbijt, lunch en diner. Ontbijt en lunch worden geserveerd van
Lees verder "