Vegetarian and vegan options are expanding rapidly in Curaçao, even though Caribbean cuisine may not immediately come to mind when you think of vegetarian and vegan dishes. In recent years, more and more vegetarian and vegan restaurants have opened and other operators are offering vegan options on the menu. Here is a selection of the best vegan restaurants, cafes and juice bars on the island.
Add a header to begin generating the table of contents
In Curaçao, Sweet and Blue is a cozy option for a vegan lunch. A vegan beef burrito, waffles with scrambled tofu and a black bean burger are just a few examples of the many vegetarian options available. Plus, there are new, local vegan dishes to try every day!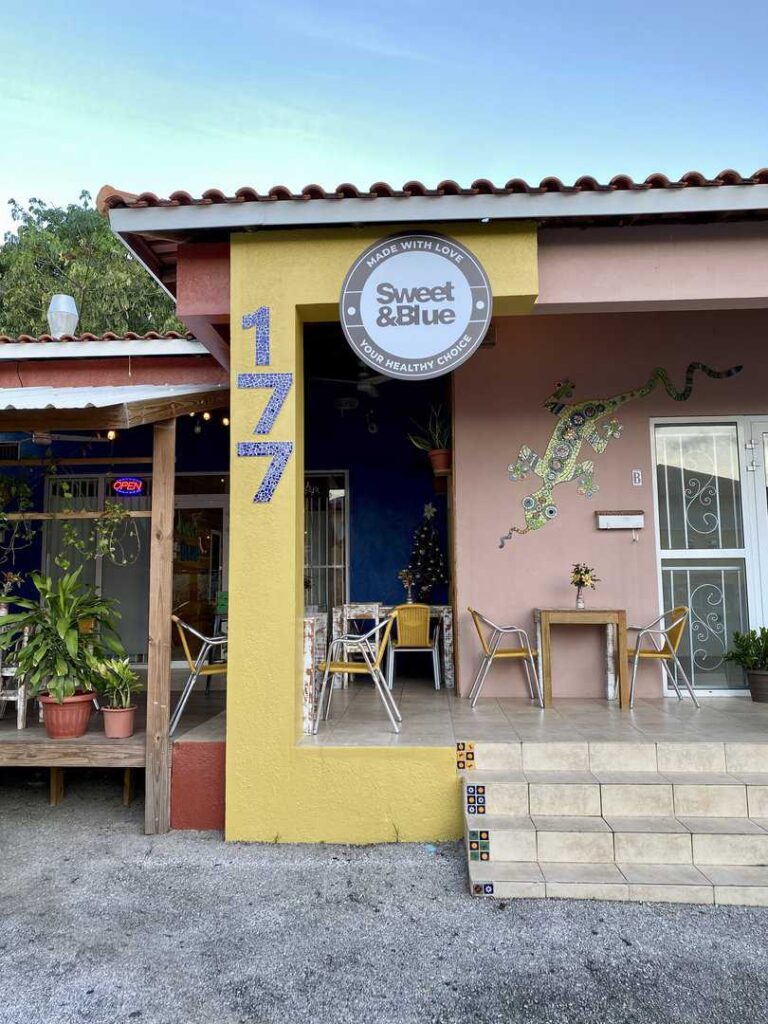 La Bohème is a healthy dining paradise in the middle of Punda. Green and pink smoothies are among the many options at this chic Bohemian bar. Would you like to have a nice lunch? Then you can choose from a variety of vegetable dishes, sandwiches, burgers, wraps and arepas.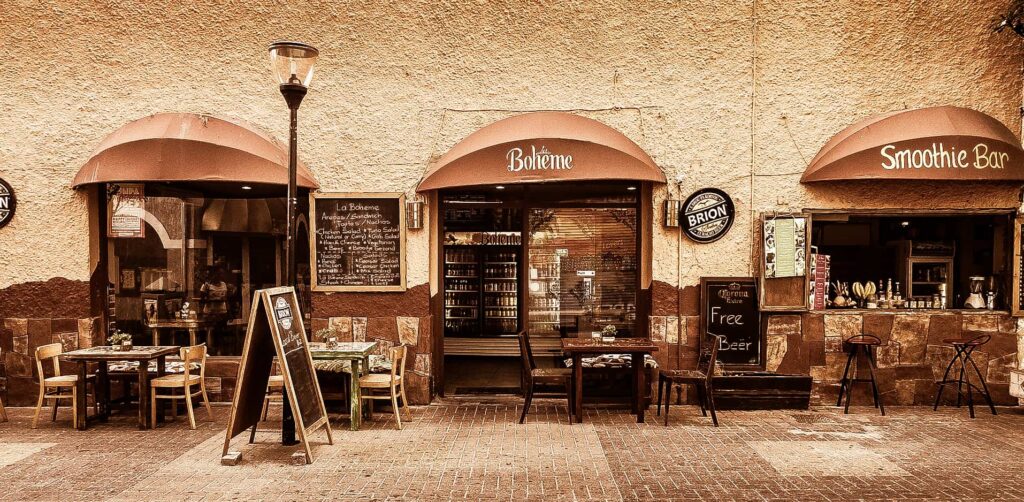 Highly recommended for vega on Mambo Beach Boulevard is Bliss The Berry. Smoothie bowls at this warm and welcoming café have a heart-shaped wood. You can also find wonderful milk foam artistry. You can enjoy your bowl, bagel, waffle or croissant to the fullest here because the laid-back beach atmosphere is catered to perfection.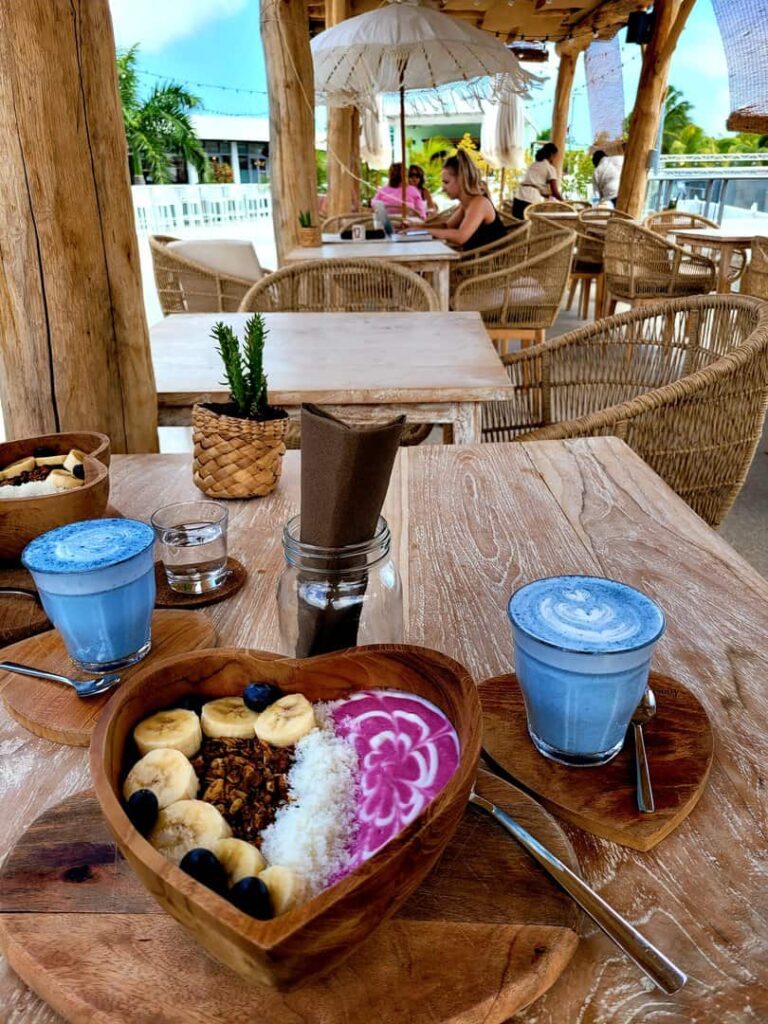 At Hofi Cas Cora, you can enjoy both delicious local cuisine and breathtaking scenery. Since a "hofi" is a plantation in Curaçao, many of the ingredients used in cooking come directly from the plantations. It is nice to be able to combine lunch with a walk around the grounds, where you can see some of the residents' poultry, donkeys and horses. And then you can feast on delicious buckwheat pancakes, falafel with spinach or quinoa burger as your preferred vegetarian dish.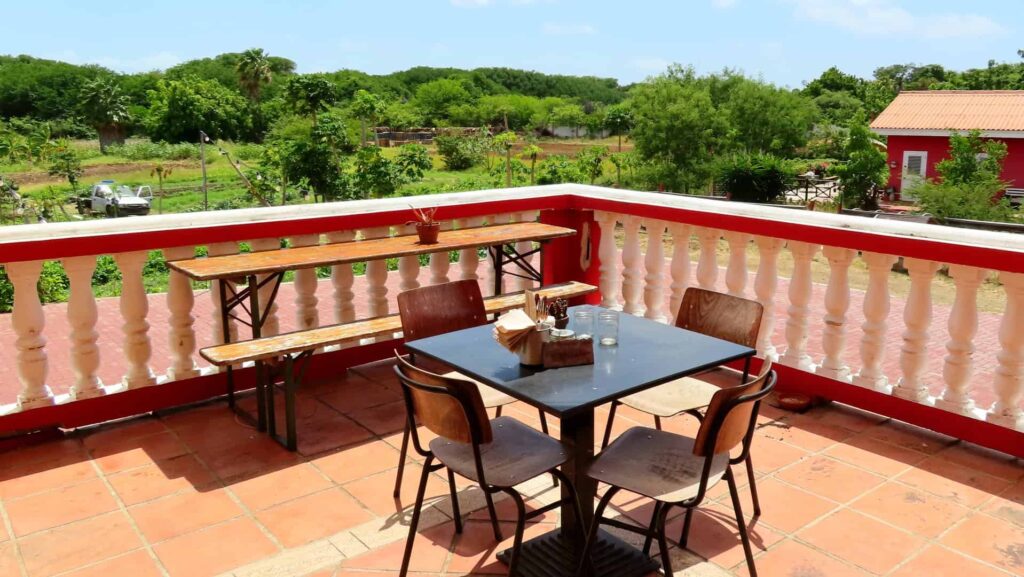 In terms of DIY veg, The Ladies on Curacao is a fantastic choice. Your smoothie, juice and salad will be completely customized to your taste. Vegetarian and vegan alternatives therefore make up a whole page on The Ladies' menu. How about chia pudding with bananas and blueberries, stuffed avocados or chickpea shoarma? At this wonderful place, you can genuinely enjoy super delicious Caribbean flavors.
Would you like a nice slice of cake with coffee or would you rather have a tasty savory lunch? Number Ten is also the place to go for delicious vegan meals in Curaçao. Both the food and the garden of this restaurant look great. The former Bloemhof Country House has a nice, relaxed atmosphere. Something like a cross between a trendy French bistro and a rustic cottage in the tropics.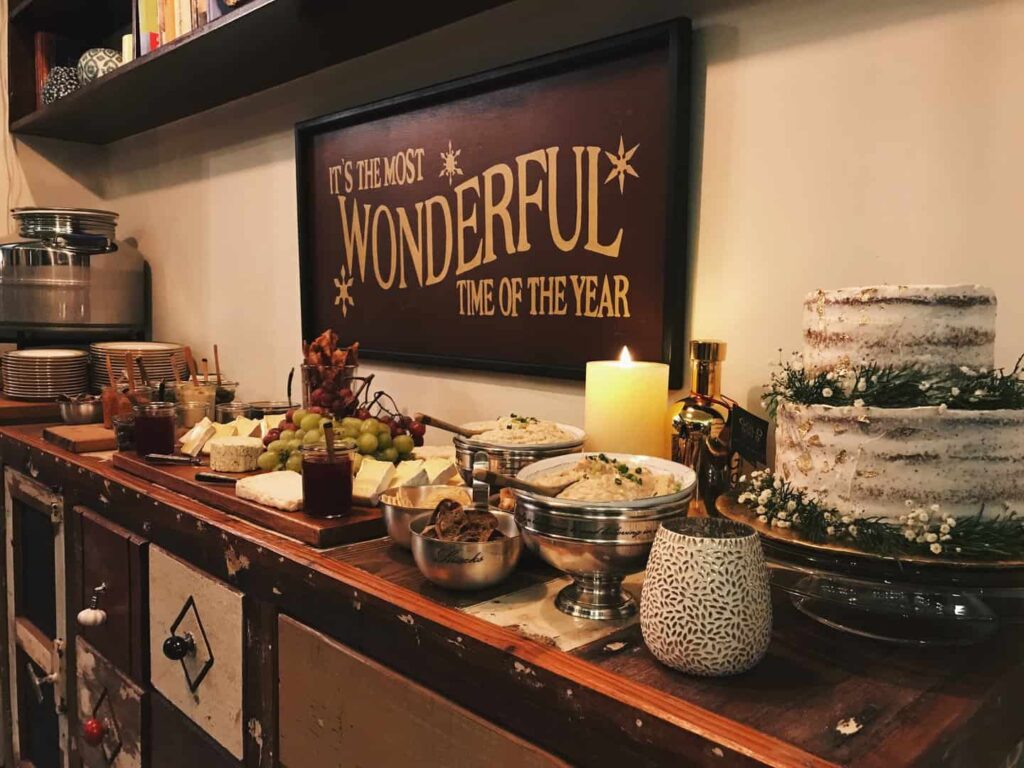 Tandoori Heights at Mambo BLVD has a wide selection of vegetarian and vegan options, so even if Indian food is not at the top of your Curaçao vacation list, it is certainly a good vega choice. While you dine, you can also enjoy Mambo's beautiful sunset. All your favorite curries and paneer dishes, along with naan and rice, can be found here. For example, go for the popular meat alternatives such as "Mock Duck" and "Mock Chicken" .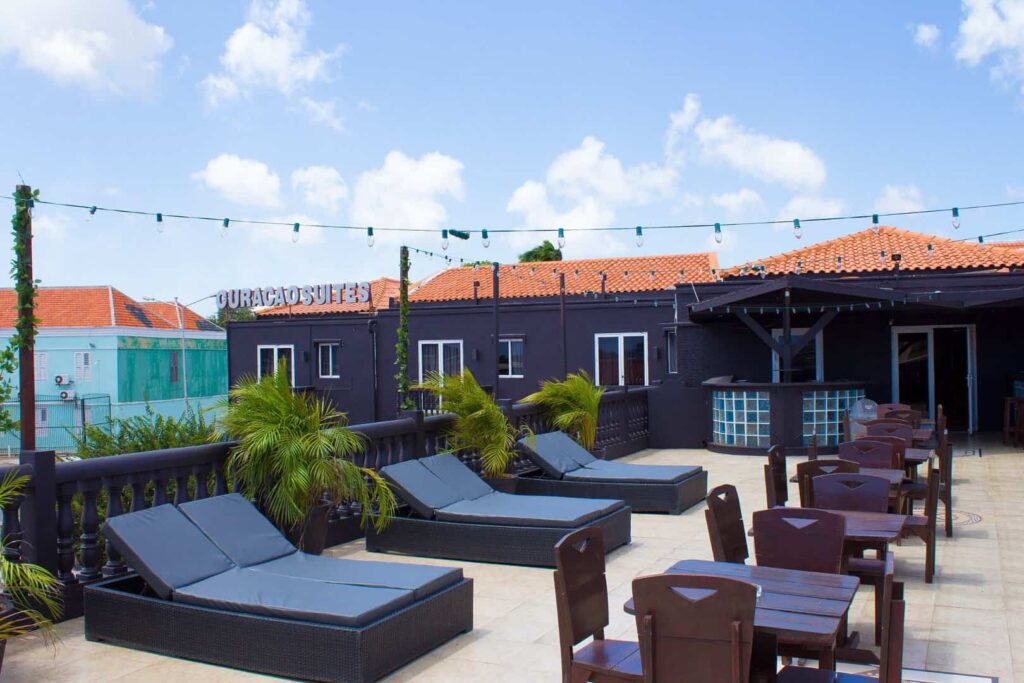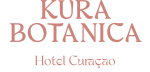 Spread over an eight-block area, this property offers a unique luxury experience in a botanical and tranquil retreat, offering complete privacy and intimacy.
Ideal for
Business people, Couples or Lovers
who need a break
Fusions Curaçao is an excellent vegan restaurant that definitely deserves to be on this list. Vegans can choose from several items on the menu. From vegetable noodles to eggplant parmesan. In addition, in addition to "loaded" sweet potato fries with vegetarian beef and black beans, they also provide a dhal plate with lentils. In short, vegans have plenty of choices at this eatery.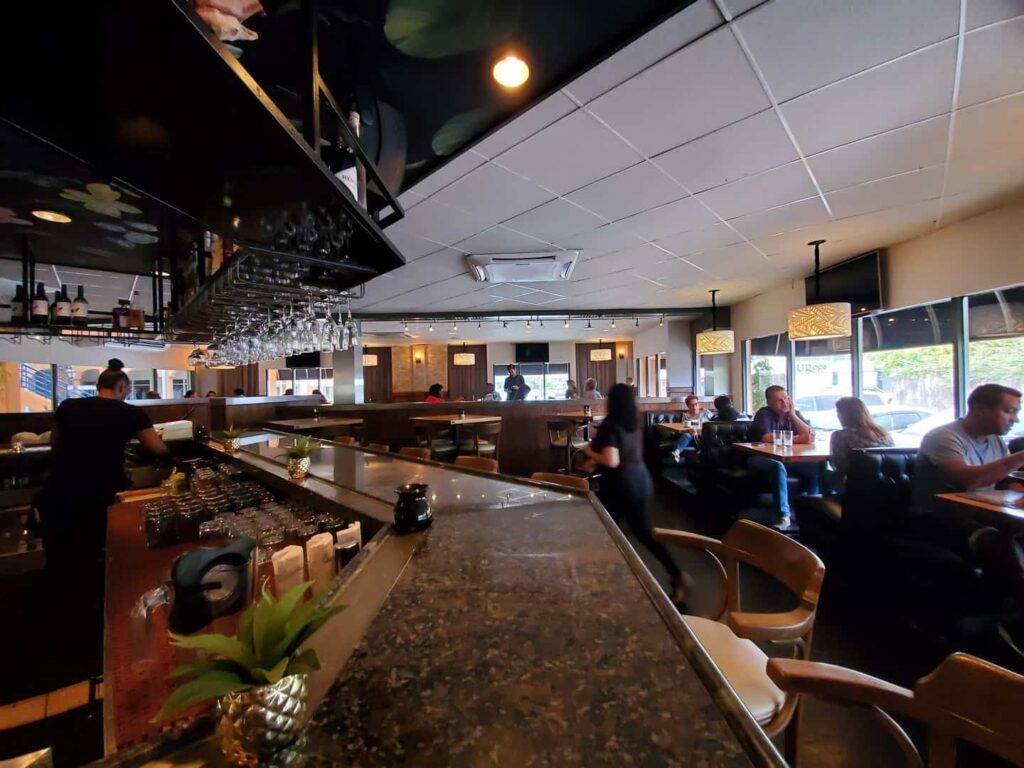 At Tabooshh in Jan Thiel, you can enjoy delicious Caribbean food while watching the boats come and go from the harbor from the wooden deck. They offer a great vegan banana soup and their marinated chili and jambalaya are also vegan. Desserts here, by the way, are infused with delicious green rum.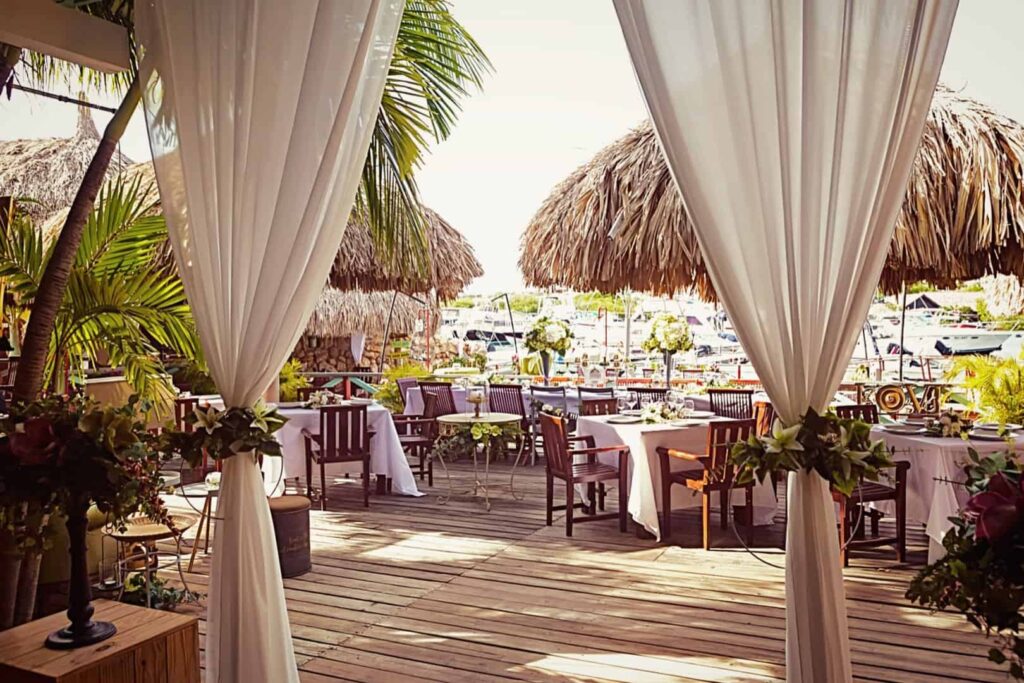 Fish is always used in the preparation of sushi, right? That is certainly not the case with TeMari. TeMari offers both a standard menu and a separate vegan menu. The owner is vegan, so his portions are filled with the freshest vegetables and local produce. Combinations with fried banana, avocado, cucumber or tofu are all possible. There are more than 30 vegan options on the menu.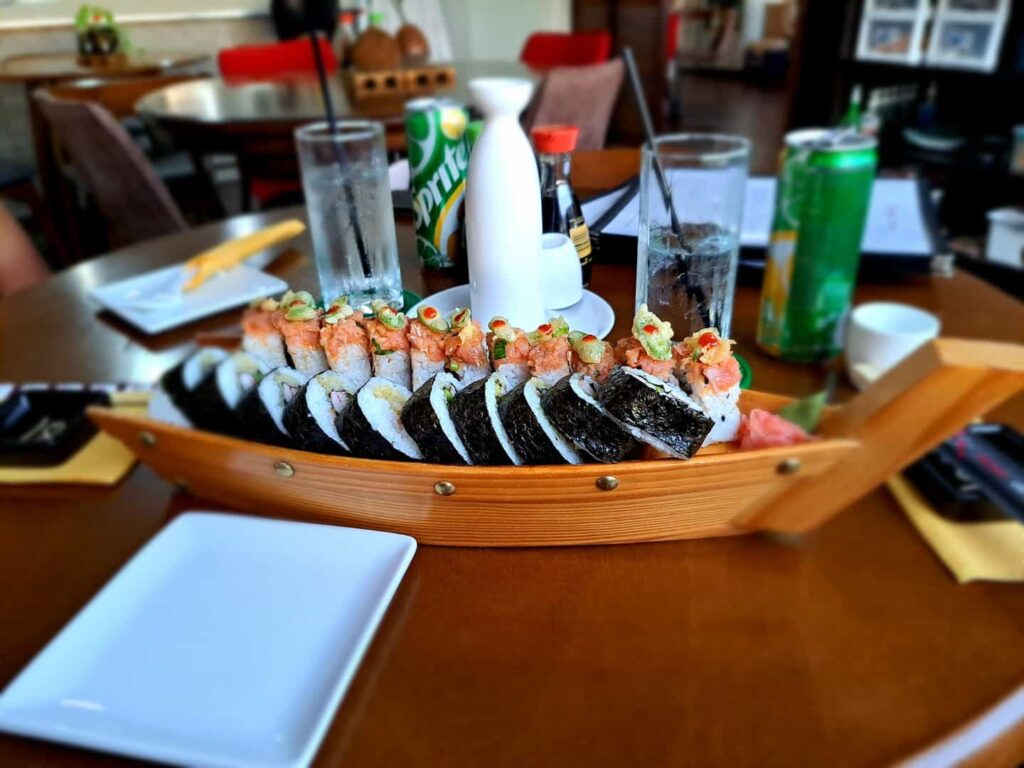 Bali Curaçao has two locations, one in Punda and one in Grote Berg. It is no secret that this is excellent Asian cuisine. Vegans can choose from several options, including Thai green curry with tofu and pad thai with vegetables or tofu. This in addition to traditional Indonesian dishes such as gado gado, nasi goreng and bami goreng. So plenty of tasty choices!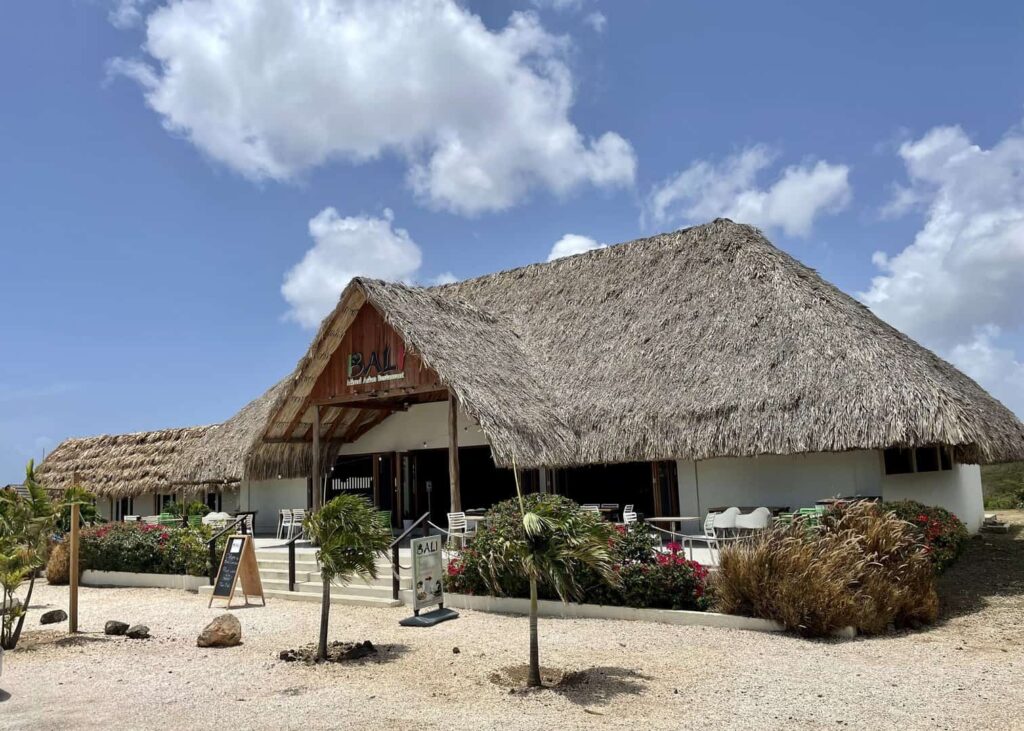 Bario Urban Streetfood in Otrobanda is another great place to eat in Curaçao if you are vegan and want to bring some (non-vegan) friends. You will find Caribbean dishes like Vegan burgers with crispy fried potatoes, couscous with chickpeas and pasta with roasted walnuts and spinach are just a few dishes on the menu. All this in a cozy atmosphere, often with live music.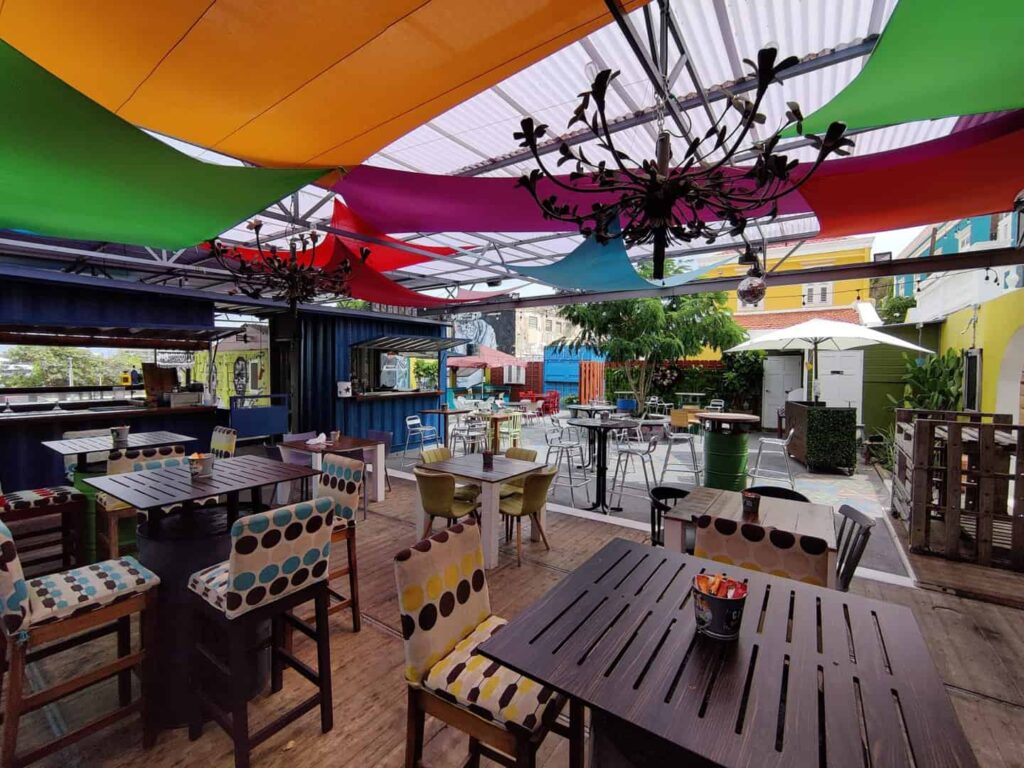 The Green Batido Truck on the Caracas Bay Road
The Green Batido Truck is a must as one of the island's juice bars, and it is just one of many excellent ones in Curaçao. Its official name is "Disfruta más," which literally translates to "enjoy more. You can then also order delicious snacks and juices. You can get a real fresh batido (a type of smoothie) here, and you can order it with either sugar and/or milk.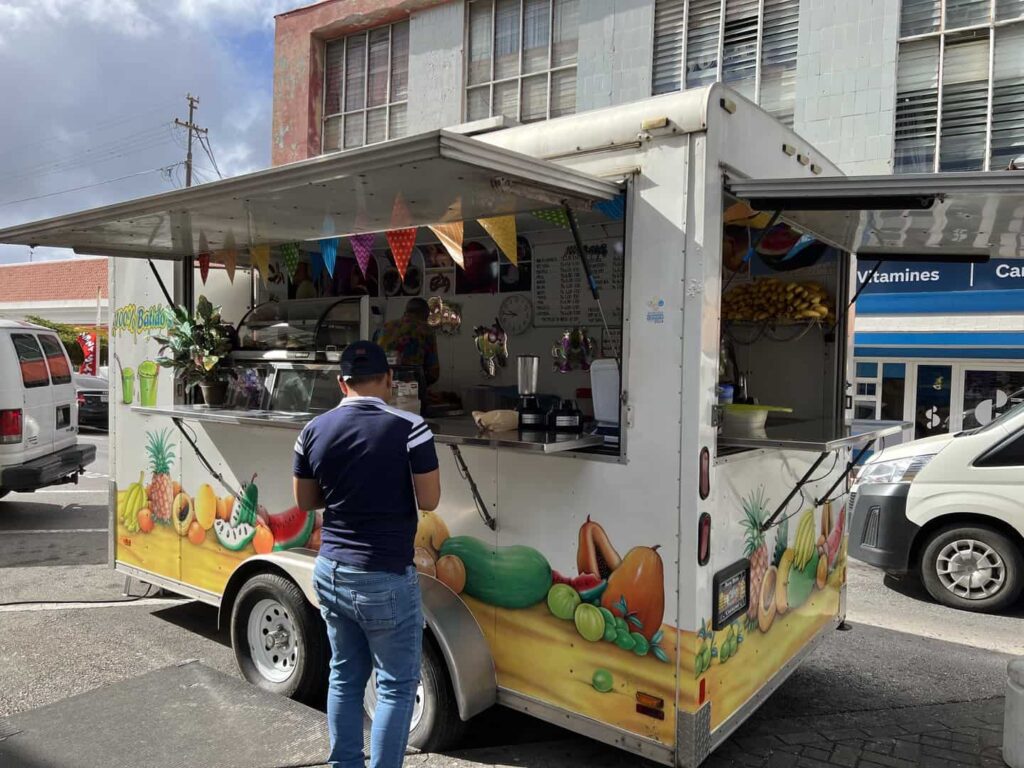 For healthier options, you can also go to Mahaai. The Sane Sister is the vegan sister restaurant of the popular Nut House Curaçao. With fresh juices, bowls, nutritious shots and snacks like hazel chocolate balls and stuffed dates, you can certainly start your day off right. A real refresher available in more places is the Awa di Lamunchi.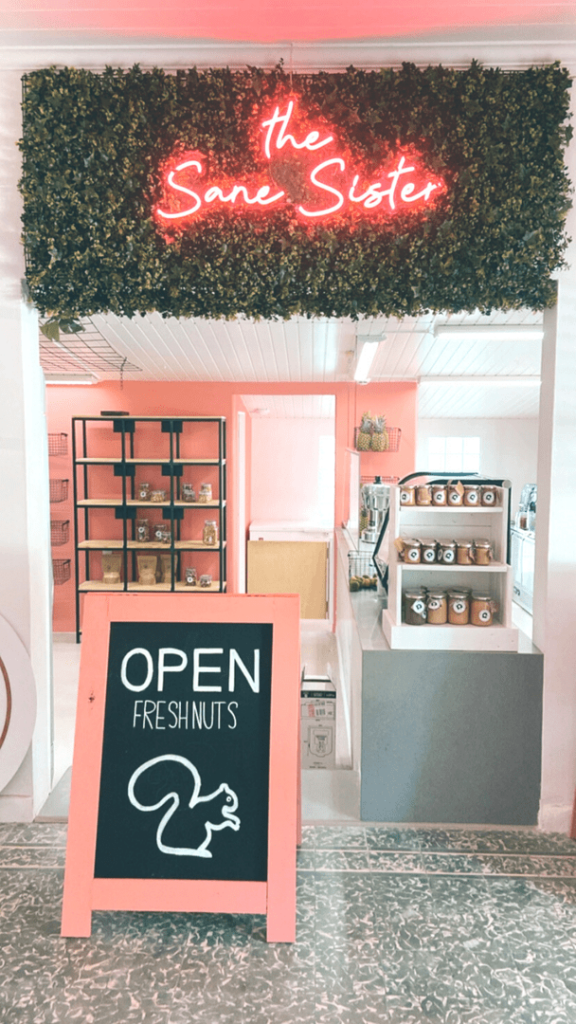 As you can see, the island of Curaçao has plenty of choices in the culinary experience for vegetarians and vegans. A pro-tip for when you want to sample as many vegan meals as possible: Curacao Vegan Events organizes monthly vegan pop-up markets. The best vegan foods and goods are made by a group of local entrepreneurs.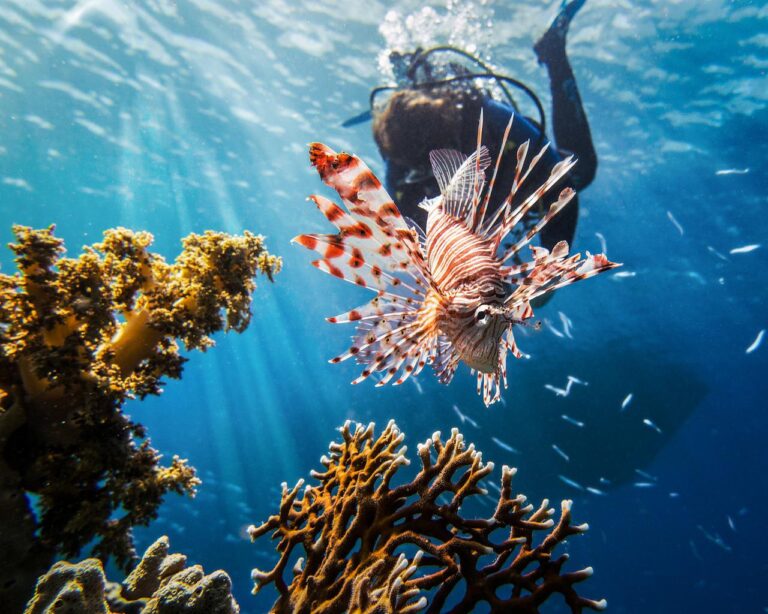 Diving Curacao It is not surprising that every year many people choose to vacation in Curaçao. Besides the fact that you can speak Dutch here, it is also true that you can do excellent diving here. Chances are you are thinking about booking a diving vacation to Curacao, you came to this article for a
Read More »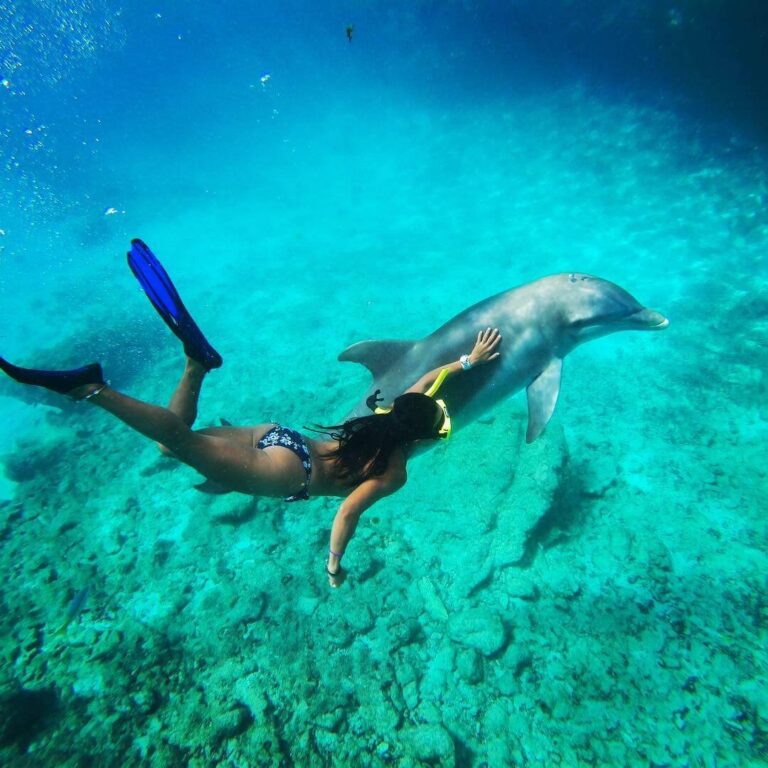 Swimming with dolphins may be one of your dreams that can come true during your vacation in Curaçao. If you are lucky, you can spend hours admiring the dolphins from the terrace of your Royal Resorts villa, or you can visit the Dolphin Academy at the Curaçao Sea Aquarium. Swimming with dolphins at the Curacao
Read More »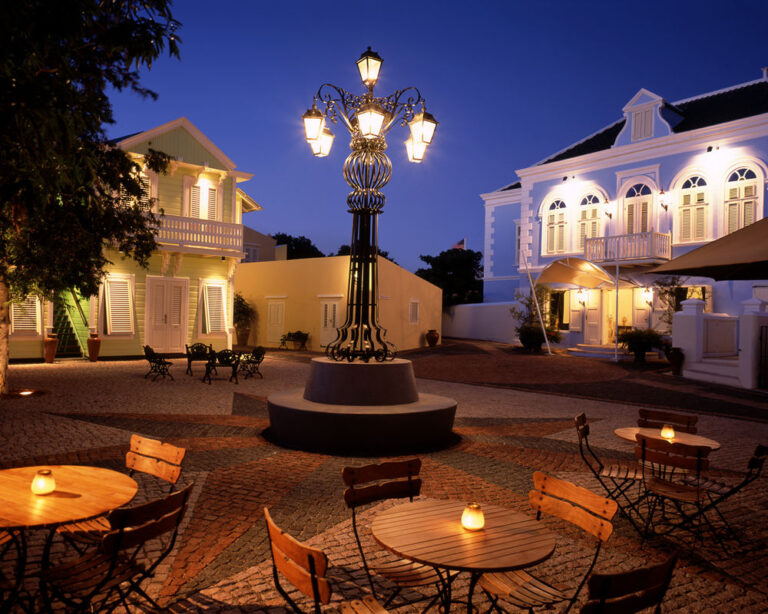 Kura Hulanda Village is located in the historic district of Otrobanda Curaçao. Stepping into Kura Hulanda is like entering a small town. The cobblestone streets and alleys are surrounded on either side by beautifully painted buildings. You will also encounter beautiful gardens with tropical plants and flowers, a terrace or a plaza. It is a
Read More »