Voor bezoekers van het Caribische eiland is er het hele jaar door iets bijzonders te beleven. Van nationale feestdagen en festivals tot happy hours en culinaire evenementen. Op een feestelijk eiland als Curaçao is er altijd wel een reden voor een feestje! Eens kijken wat jullie allemaal kunnen verwachten.
Add a header to begin generating the table of contents
Je raakt waarschijnlijk al opgewonden van de term. Happy hours op Curaçao zijn een echt cultureel onderdeel van het eiland. Deze vinden overigens niet alleen plaats tijdens de VrijMiBo, maar het hele jaar door gedurende de hele week! Tijdens deze bijeenkomsten komen verschillende soorten muziek aan bod. Enkele bekende happy hours zijn:
Chill Beach (op Mambo Beach Boulevard) – vrijdag van 17 tot 18 uur.
Bonita (op Mambo Beach Boulevard) – vrijdag van 17.30 tot 19.00 uur en zondag van 17.00 tot 18.00 uur.
Wet & Wild (op Mambo Beach Boulevard) – vrijdag en zondag vanaf 20.00 uur.
Hemingway (bij Lions Dive) – woensdag, vrijdag en zondag van 17:30 – 18:30 uur.
Zanzibar (Jan Thiel) – zaterdag van 17.00 tot 18.00 uur.
Cabana Beach Club – Woensdag van 20.00 tot 21.00 uur.
Dit is nog maar het topje van de bierfles! Bekijk een overzicht van alle dagelijkse happy hours op Curaçao.
Elke donderdag barst het los in de hoofdstad. Punda Vibes is een leuk evenement en een initiatief van We Love Punda. Dit feestelijke evenement trekt elke week honderden gelukkige bezoekers, dankzij de gezellige sfeer. U kunt genieten van een verscheidenheid aan live muziek, kraampjes en winkels die tot laat open zijn. Er is ook altijd een prachtige vuurwerkshow bij de afsluiting.
Curaçao viert eigenlijk elk jaar zoveel mogelijk nationale feestdagen, zoals Koningsdag (27 april), Pasen en het Oogstfeest (om en om), Vlaggetjesdag (2 juli), Dia di Pais Kòrsou (10 oktober) en Eerste Kerstdag (25 december). Tijdens deze dagen viert de plaatselijke bevolking feesten en festivals in de stad en op de rest van het eiland. De festiviteiten omvatten gewoonlijk live muziek van bekende artiesten, dansen, eetkraampjes en soms traditionele kostuums.
Voor wie het nieuwe jaar graag tropisch inluidt, is Curaçao een bezoek waard. Elk jaar in december verandert het eiland in één groot feest. Er zijn zogenaamde Pagara's voor de 31e. Dit zijn vuurwerkshows van (grote) bedrijven. Pagaras symboliseren het verdrijven van de slechte tijden en laten ook zien hoe goed bedrijven het dat jaar hebben gedaan.
Op oudejaarsavond zelf zijn overal op het eiland feesten te vinden. Bovendien wordt Nederlands Nieuwjaar vaak om 19.00 uur gevierd (dan is het bij ons 0.00 uur). Om vervolgens om middernacht nog een keer los te gaan!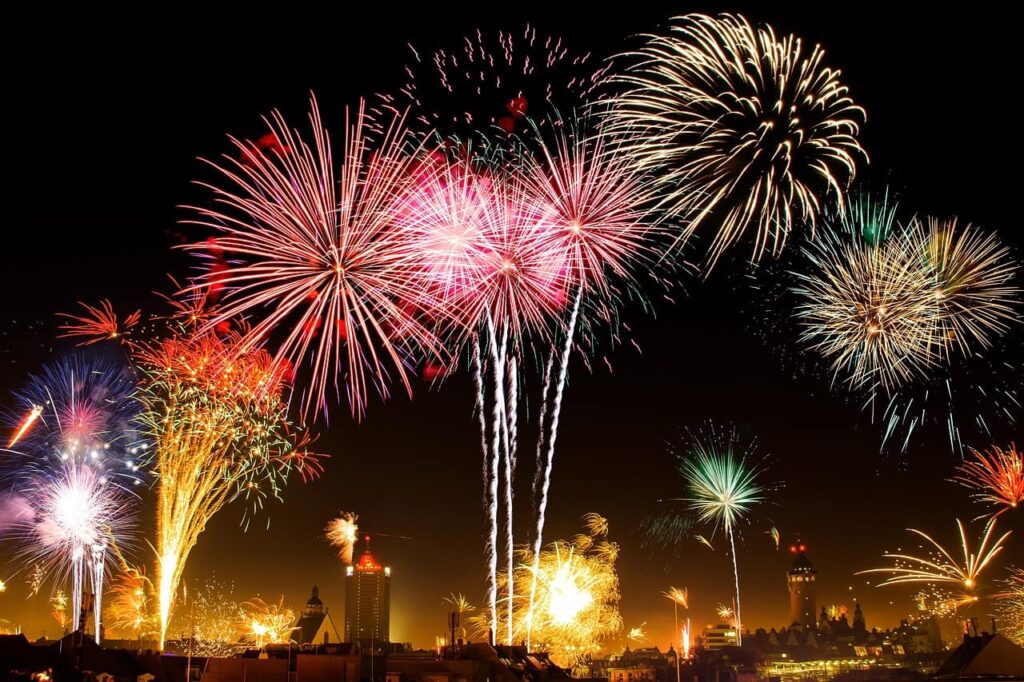 De KLM Marathon is een jaarlijkse duomarathon die op de eerste zondag van november in Willemstad wordt gehouden. Lopers uit de hele wereld komen bijeen voor dit bijzondere evenement, dat bestaat uit een halve marathon van 10 kilometer door Willemstad. Plus een volledige marathon die lopers langs de baai en door enkele van de meest pittoreske landschappen van het eiland voert voordat ze finishen aan de waterkant van Punda.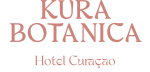 Verspreid over een gebied van acht blokken biedt dit pand een unieke luxe ervaring in een botanisch en rustig toevluchtsoord, dat volledige privacy en intimiteit biedt.
Ideaal voor
Zakenmensen, Stellen of Geliefden
die een pauze nodig hebben
Carnaval is een van de grootste festivals van Curaçao, dat elk jaar in de vastentijd wordt gevierd. Deze weeklange viering bestaat uit optochten met dansers in kleurrijke kostuums, begeleid door fanfares die traditionele Caribische ritmes en tumba-muziek spelen. Er zijn ook optochten met lokaal talent van over het hele eiland die strijden om de prijzen. s Avonds zijn er feesten met dj's en livemuziek. Natuurlijk wordt er volop gedanst en gedronken!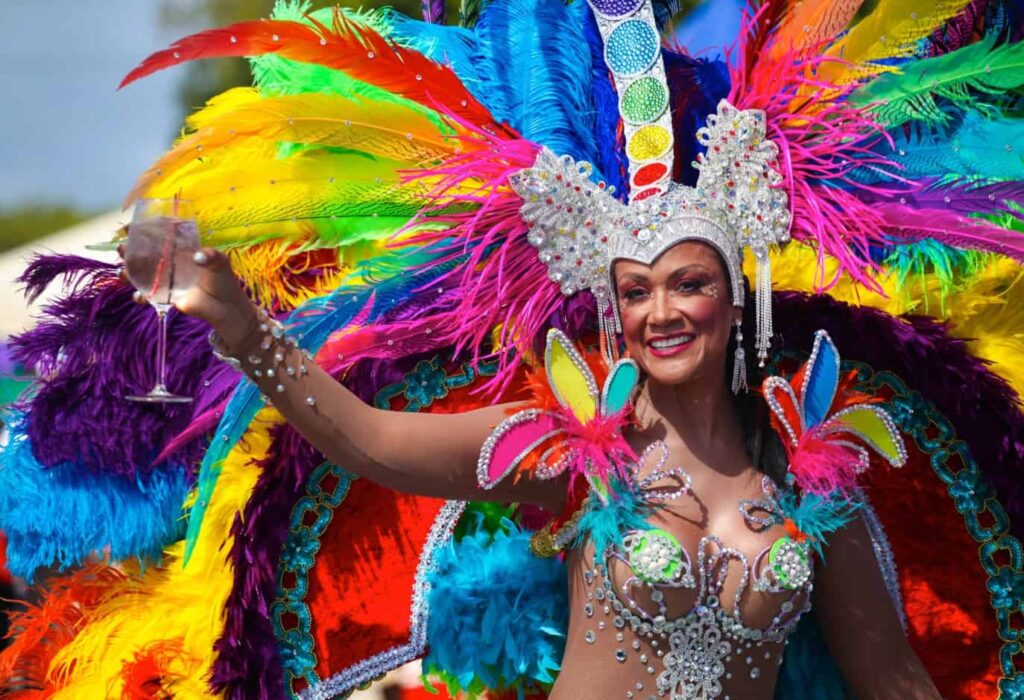 Het Kaya Kaya Festival (dat "Straatstraten" betekent) is een groot feest ter ere van de inspanningen van de bewoners van de wijk Ser'i Otrobanda, bij de voortdurende verbetering en het onderhoud ervan. Het doel van het festival is het economische potentieel van de buurt te vergroten door lokale en bezoekende verkopers en artiesten een plek te geven om hun waren uit te stallen en op te treden voor het publiek. Er is ook prachtige straatkunst te bewonderen tijdens een speciaal evenement zoals Kaya Kaya.
Het North Sea Jazz Festival is het populairste evenement van Curaçao in augustus. Deze driedaagse extravaganza brengt internationale artiesten van wereldklasse samen die een beetje van alles spelen:
Jazz fusie
Funk
Blues
Latin jazz
Fusion rock
Fusion Soul
Jazz gospel
R&B
Reggae
Drum & bas
en meer!
Fans van deze grote artiesten kunnen genieten van tientallen concerten die tegelijkertijd plaatsvinden op verschillende podia op dezelfde locatie – perfect voor wie een beetje van alles wil meemaken! Naast de optredens tijdens dit unieke evenement, zullen er ook mogelijkheden zijn om muzikale vaardigheden verder te ontwikkelen en post-event jamsessies waar iedereen kan deelnemen aan geïmproviseerde muzikale jamsessies.
Fijnproevers kunnen genieten van de culinaire evenementen op het eiland, zoals "Pietermaai Proeft", "Corks and Forks" en "Curaçao Culinair", die meerdere keren per jaar plaatsvinden. Deze trekken zowel nationale als internationale bezoekers. Tijdens deze leuke evenementen worden maaltijden en hapjes bereid door de beste koks van het eiland. U kunt de authentieke smaak van zowel typische lokale als internationale gerechten ervaren. Daarbij zullen natuurlijk heerlijke wijnen en andere dranken te proeven zijn. Dit alles onder het genot van live muziek van lokale artiesten.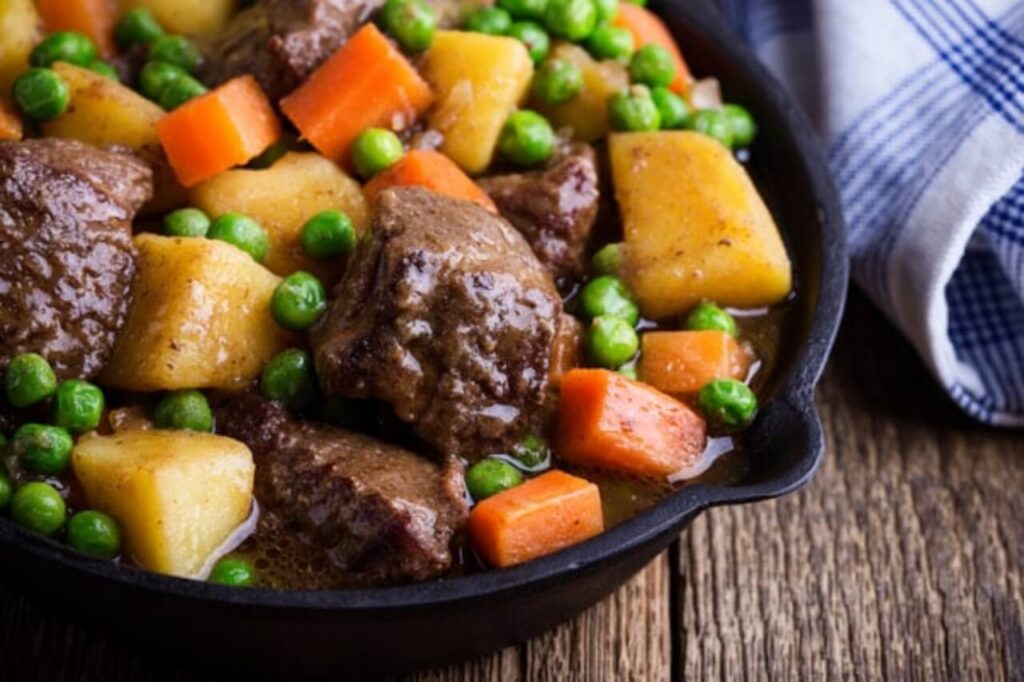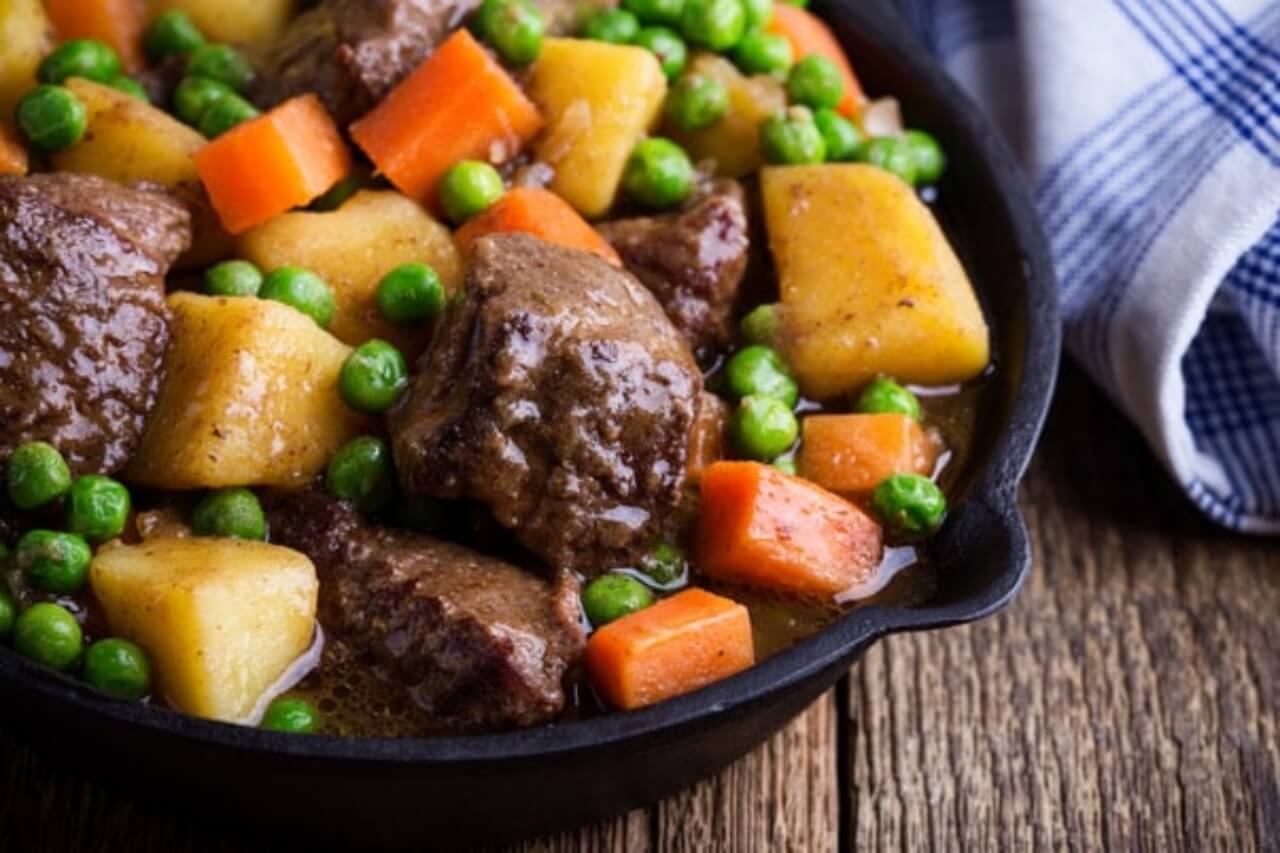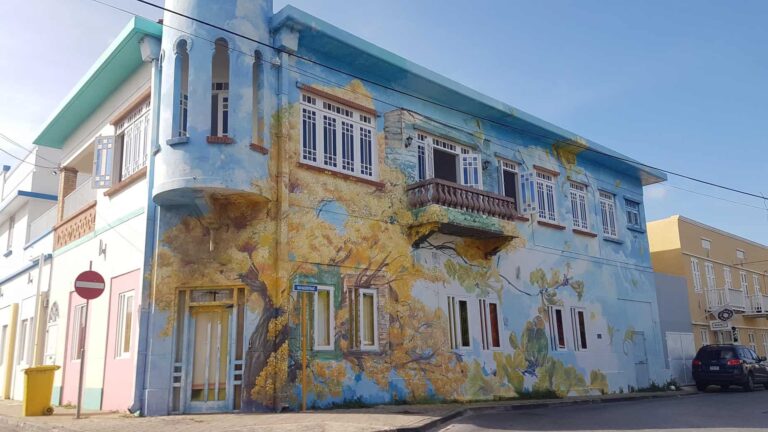 De Curaçaose bevolking hecht veel waarde aan kunst. Het is een samenleving waarin mensen van veel verschillende afkomsten en etniciteiten harmonieus samenleven en werken. De golf van kunst op het eiland is net zo divers als de mensen. Dat is ook te verwachten, gezien de rijke lokale cultuur en het culturele erfgoed van het eiland.
Lees verder "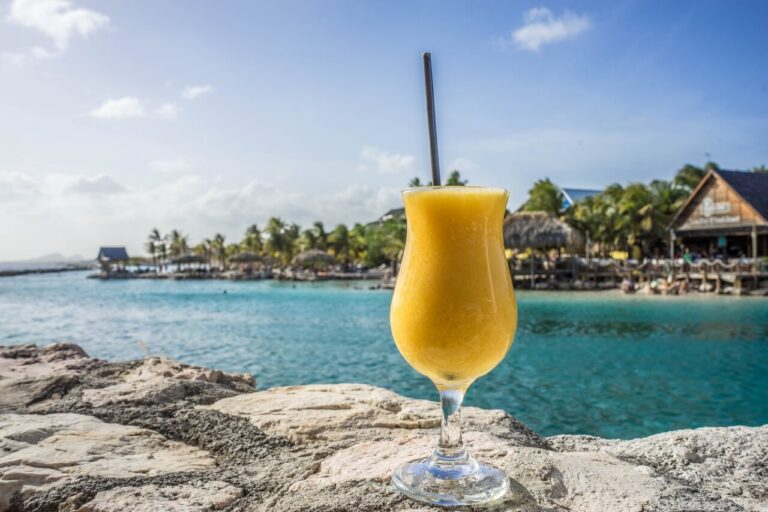 Curaçao Beroemde Happy Hours Curaçao biedt een grote hoeveelheid restaurants, entertainment en leuke strandbars waar u kunt genieten van een lekkere cocktail, zoals de beroemde Blue Curaçao cocktail. Bijna elke bar op Curaçao heeft een happy hour, dus het is mogelijk om elke dag van de week van een happy hour te genieten. Op dit
Lees verder "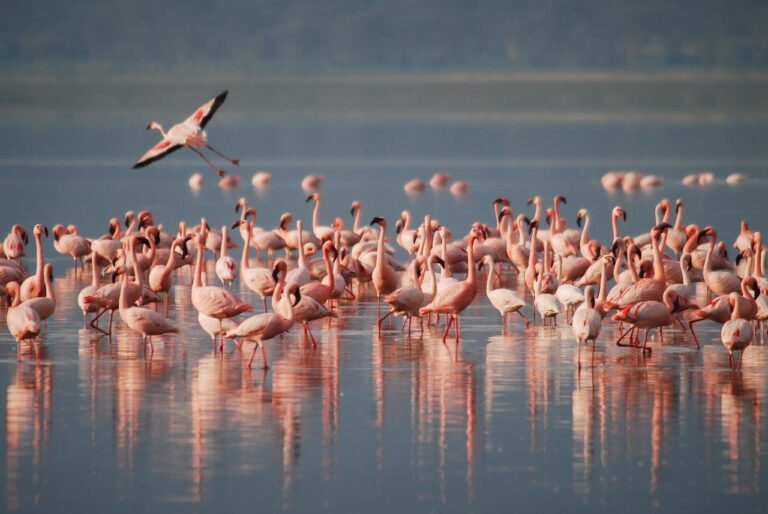 Je hebt vast gehoord hoe mooi flamingo's zijn. Ze zijn schattig, toch? Nou, ze zijn nog schattiger in het echt. Het eiland Curaçao herbergt enkele van de meest verbazingwekkende flamingo's ter wereld. En nu kun jij ze ook zien. Er zijn veel verschillende plaatsen om vogels te kijken. Eén zo'n plek heet het Flamingo Park.
Lees verder "