Add a header to begin generating the table of contents
Curaçao Beroemde Happy Hours
Curaçao biedt een grote hoeveelheid restaurants, entertainment en leuke strandbars waar u kunt genieten van een lekkere cocktail, zoals de beroemde
Blue Curaçao cocktail.
Bijna elke bar op Curaçao heeft een happy hour, dus het is mogelijk om elke dag van de week van een happy hour te genieten.
Op dit eiland bestaat er niet zoiets als een saai avondje uit, want elke avond heeft iets speciaals voor iedereen en wat is er beter dan te genieten van een drankje terwijl je het zand onder je tenen voelt.
Een Happy hour op Curaçao is veel meer dan een drankje aan de bar; het is een manier van leven, en misschien wel een van de grootste feesten. Happy hours worden zowat elke dag van de week georganiseerd, en bieden verschillende soorten muziek en drankjes. Er zijn zelfs dagen dat een Happy hour gecombineerd wordt met een feest.
Populairste happy hours op Curaçao
Zanzibar
Zanzibar is een van de populairste bars op het eiland Curaçao. Mensen houden ervan vanwege de sfeer, het eten en de drankjes. Op zaterdag is er een speciaal Happy Hour tussen 17:00-18:00 uur. Dit is waar de lokale bevolking, studenten en toeristen van alle leeftijden naartoe gaan om zich te vermaken. Je hebt vast wel eens de beroemde foto gezien van een emmer bier op Zanzibar Curaçao.
Op het vaste menu staan heerlijke cocktails, snacks en pizza. En natuurlijk live muziek tussen 18:00-21:00 en veel leuke mensen. Geen zorgen, na 21.00 uur is er nog steeds muziek om op te dansen.

Cabana Beach
Een van de meest bezochte stranden op Curaçao, Cabana Beach, biedt een breed scala aan activiteiten. Er zijn veel bars, restaurants, winkels en zelfs een casino. Als u wilt ontspannen, zijn er genoeg hangmatten waar u kunt pauzeren en een boek kunt lezen. Op woensdag komen de mensen hier om van het beroemde Cabana Happy Hour te genieten. Het happy hour is tussen 20.00 en 21.00 uur. Cabana Night is de nacht om echt uit te gaan en te dansen tot 1 uur 's nachts.

Wet & Wild Beach Bar
Naast Cabana Beach vindt u Wet & Wild Beach Bar. Dit is een van de oudste strandbars die favoriet zijn op de lijst van meest populaire happy hours/strandbars.
Wet & Wild staat bekend om het happy hour op vrijdag (vanaf 17.00 uur) en zondag (vanaf 18.00 uur). Zondag is bedoeld om te feesten, zeggen ze.

Chill Beach Bar & Grill
Weet je wat een geweldig happy hour maakt? Een lekker drankje en wat lekkers. En dat is precies wat Chill biedt. Op vrijdag serveert de bar lekkere drankjes zoals mojito's en daiquiri's onder het genot van livemuziek. Daarnaast zijn er snacks zoals hamburgers, pizza's, vleugeltjes en frietjes.
Het happy hour duurt elke vrijdag van 17.00 tot 19.00 uur.

St. Tropez Ocean Club
Als u op zoek bent naar een plek om te ontspannen en van een drankje te genieten, is Saint Tropez misschien precies wat u zoekt. Met zijn prachtige witte interieur in St. Tropez-stijl en zijn overloopzwembad is deze plek een plaatje en een trendy plek om te eten en te drinken. In deze buurt, Pietermaai, vindt u veel bars en restaurants met verschillende soorten eten en drinken. Als u van sushi houdt, is het de moeite waard om op maandag te dineren en cocktails te drinken tijdens de sushi & cocktails avond in Saint Tropez. Op woensdag hebben ze hun ribbetjes special en op vrijdag en zondag kunt u genieten van hun happy hour terwijl u luistert naar goede (live) muziek.

Mundo Bizarro
Mundo Bizarro ligt in het pittoreske Pietermaai district. Dit café heeft een huiselijke sfeer en ziet eruit als een vintage Cubaans huis. Bij Mundo Bizarro kunt u genieten van een maaltijd, drankjes en goede koffie met vrienden en op donderdag organiseert Mundo Bizarro zijn salsa avond. Het is echt een leuke plek om de prachtige salsadans te ontdekken, mensen te zien dansen en misschien zelf wat uit te proberen.

Café 40 B
Een populaire plek onder de lokale bevolking en bezoekers is Café 40 B, gelegen aan de Mambo Boulevard Curaçao met uitzicht op de oceaan.
De bar serveert heerlijke drankjes en smakelijke snacks zoals hamburgers en frietjes. Maar wat deze plek echt apart maakt, is de gastvrijheid van de eigenaars. Door hun warme glimlach en oprechte interesse om het iedereen naar de zin te maken, voelt Cafe 40 B aan als een thuis ver van huis. Het is een goede plek om tijdens uw vakantie een sportwedstrijd zoals voetbal en Formule 1 te bekijken.

MOOD Strand Curaçao
MOOD Beach is een trendy restaurant gelegen in het hart van het centrum van Willemstad. Met een unieke sfeer en heerlijk eten, trekt het zowel locals als toeristen aan. Of u nu op zoek bent naar een romantisch afspraakje, een familiediner, of gewoon wilt genieten van een paar drankjes terwijl u de zonsondergang over de oceaan bekijkt, MOOD Beach levert.
Op het menu staan verschillende gerechten die zijn geïnspireerd door verschillende landen uit de hele wereld. Op het menu staat een ruime keuze aan voorgerechten, salades, sandwiches, hamburgers, pasta, ribbetjes, steaks, zeevruchten, pizza, desserts, en nog veel meer. Naast het uitgebreide menu is er elke avond livemuziek, waardoor dit een perfecte locatie is voor een feest of speciale gebeurtenis.

Madero Ocean Club
De Madero Ocean Club ligt in het hart van het populairste toeristengebied van Curaçao, Mambo Beach Boulevard. Deze strandclub aan de oceaan beschikt over een groot buitenzwembad, diverse restaurants en bars, een nachtclub en een surfbar. Madero Ocean Club biedt een verscheidenheid aan entertainment, dus zorg ervoor om te kijken voor hun komende evenementen.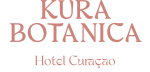 Verspreid over een gebied van acht blokken biedt dit pand een unieke luxe ervaring in een botanisch en rustig toevluchtsoord, dat volledige privacy en intimiteit biedt.
Ideaal voor
Zakenmensen, Stellen of Geliefden
die een pauze nodig hebben
Bonita Beach Bar
Dit juweeltje is een van de nieuwelingen in de stad. Het is ook gelegen aan het Sea Aquarium Beach, wat het een leuke bar maakt om naartoe te gaan, waar je kunt genieten van hun geweldige menu, drankjes en… happy hour!
Op vrijdag en zondag is het happy hour van Bonita Beach Bar (vrijdag 17.30 – 19.00 uur & zondag 17.00 – 18.00 uur) dé plek om naartoe te gaan. Ga zeker strandbars hoppen terwijl je daar bent.

Koko's
Strandbars op Curaçao staan er vaak om bekend dat ze luidruchtig en druk zijn. Maar er zijn enkele uitzonderingen, zoals Koko's, gelegen aan de rustigere kant van Jan Thiel Beach. Dit kleine plekje is een verborgen juweeltje onder de strandbars van Curacao, met minder mensen maar vriendelijke en persoonlijke service.
Ze zijn de hele dag open, dus het is logisch om hier 's morgens te komen voor een rustig kopje koffie en ontbijt of 's avonds een ambachtelijke cocktail te drinken of te dineren langs de kust.
Het menu is op unieke wijze geïnspireerd op take away street food van over de hele wereld. Alles van klassieke Cubaanse sandwiches tot taco's met pulled pork en hamburgers met pulled beef, nachochips, buffelkippizza's en zelfs sliders worden geserveerd.
U kunt hier van alles krijgen, van speciale cocktails tot smoothies en gezondheidsshakes, Cubaanse sandwiches tot tosti's met kaas en wraps, en zelfs salades.

Café de Tijd
Café de tijd is een erg leuke bar en restaurant. Elke dag bieden ze hun menu van de dag aan. Café de Tijd staat bekend om zijn spareribs en het gezellige happy hour op donderdag (21.00 – 23.00 uur). Het Café is gelegen in Punda, het stadscentrum van Curaçao. Slechts een korte wandeling verwijderd van de Pontjesbrug (zorg ervoor dat u het 's nachts ziet, om de kleurrijke lichten van de brug te zien).

Elke dag zijn er tientallen happy hours op Curaçao, waar u kunt genieten van heerlijke cocktails en wat livemuziek terwijl u vrienden ontmoet. Maar welke zijn de beste? Laat ons weten welke jouw favoriet is.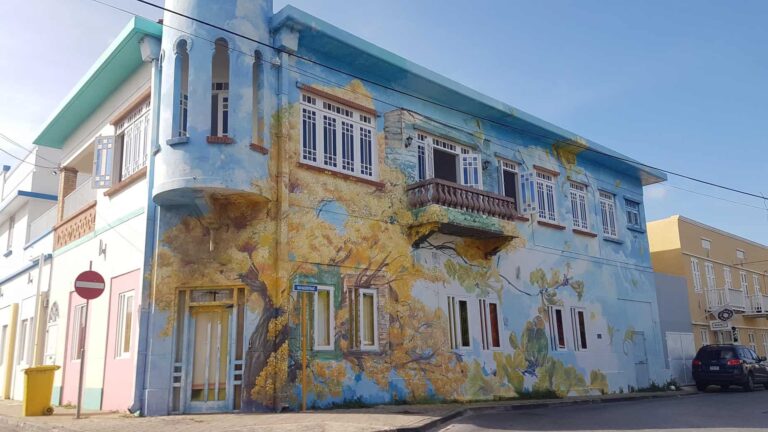 De Curaçaose bevolking hecht veel waarde aan kunst. Het is een samenleving waarin mensen van veel verschillende afkomsten en etniciteiten harmonieus samenleven en werken. De golf van kunst op het eiland is net zo divers als de mensen. Dat is ook te verwachten, gezien de rijke lokale cultuur en het culturele erfgoed van het eiland.
Lees verder "
Om een land beter te leren kennen, kunt u zich eenvoudig onder het winkelend publiek begeven op de markt. Op de verschillende markten op het eiland proeft u het echte Curaçaose leven. Ontdek lokale producten, heerlijk eten en een stukje cultuur op de dagelijkse markt. Verspreid over heel Curaçao zijn verschillende bekende markten (ook vaak
Lees verder "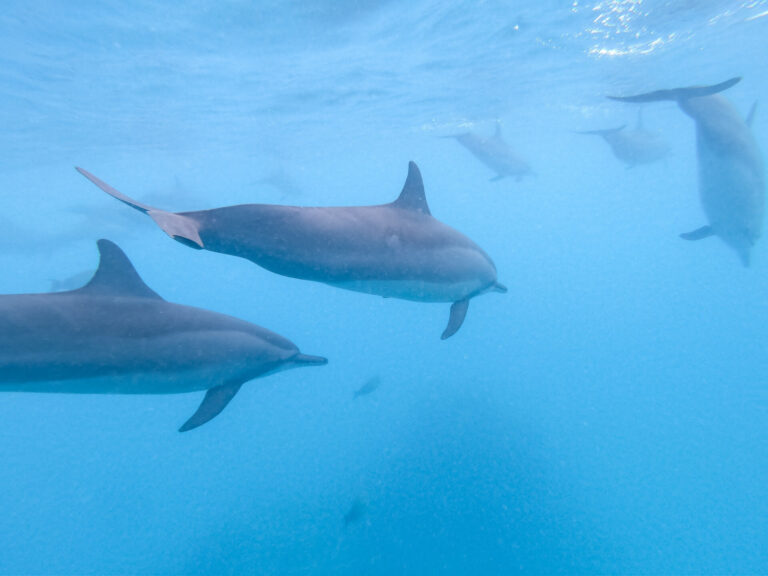 Curaçao staat bekend om zijn dolfijnen Ontmoet, zwem of duik met een dolfijn Curaçao is de perfecte plek om dolfijnen te spotten, met ze te zwemmen en zelfs met ze te duiken. Curaçao is vaak bekend om zijn dolfijnenhuis, de Dolphin Academy. De Dolphin Academy Curaçao is gevestigd op het terrein van het Sea Aquarium
Lees verder "