U kunt een lijst maken van de plaatsen die u wilt bezoeken voordat u op vakantie gaat naar Curacao. Over opwinding gesproken: de fantastische stranden, de rijke cultuur en geschiedenis en de luxe resorts zijn enkele van de populairste attracties van Curaçao. In deze blog gaan we het hebben over de mooiste stranden van Curaçao.
Add a header to begin generating the table of contents

Mambo Beach
Mambo Beach is meer dan een strand. U zult het aantrekkelijk vinden met zijn witte zandstranden. Het helderblauwe water is een reden om Curaçao te bezoeken, een ongelooflijke eilandbestemming. Dit strand, gelegen aan de Mambo Beach Boulevard van Curaçao, is nog steeds een populaire keuze voor toeristen.
Dit is wat u kunt verwachten als u van plan bent Curaçao te bezoeken met een stop bij Mambo Beach in uw route:
Curaçao is een klein eiland met veel karakter. Het maakt deel uit van de ABC-eilandenketen, waartoe ook Bonaire en Aruba behoren. De ligging aan de Caribische Zee maakt het een uitstekende keuze voor strandvakanties. Deze kusten bieden een overvloed aan activiteiten, dus plan uw vakantie goed. U kunt enkele van de populairste attracties van Curaçao bezoeken, waaronder Mambo Beach Boulevard, met enkele van de beste restaurants, bars en entertainment.
Mambo Beach staat bekend om zijn geweldige watersporten, schaduw en goede voorzieningen. Het is ook de thuisbasis van alle noodzakelijke voorzieningen voor een perfecte dag op het strand. Mambo Beach, ook bekend als Sea Aquarium Beach, is een van de mooiste kunstmatige stranden van Curaçao. Er zijn veel dingen te doen rond het strand, waaronder een wandeling over de promenade en een bezoek aan het nabijgelegen Sea Aquarium.
Mambo Beach ligt op slechts 4 mijl van Willemstad. Het is gemakkelijk te vinden als je op vakantie bent in het Caribisch gebied.
Mambo Beach op Curacao is gezinsvriendelijk. Er zijn veel winkels die van alles verkopen, van kleding en voedsel tot souvenirs en geschenken. Mambo Boulevard is een winkelgebied dat het strand omringt. Het heeft een verscheidenheid aan restaurants, winkels en andere diensten. U kunt parasols en strandstoelen huren op het strand om vanuit een schaduwrijke positie te genieten van het prachtige uitzicht. Mambo Beach is erg populair bij cruisepassagiers, dus het kan er druk zijn.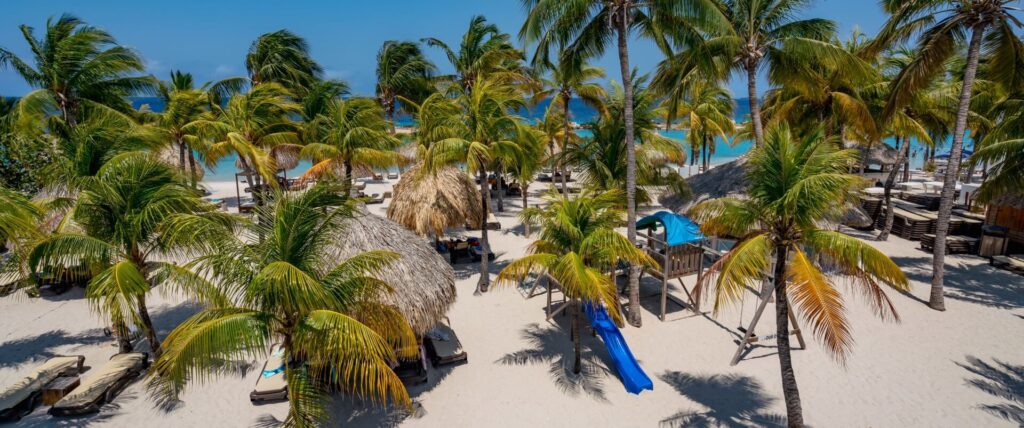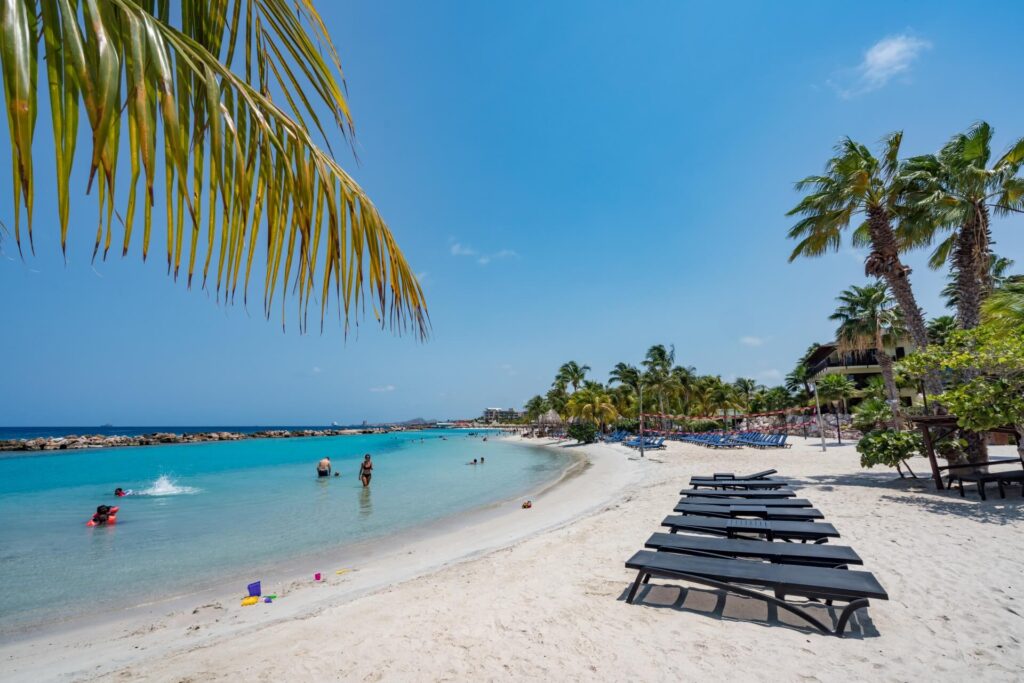 Daaibooi Beach
Daaibooi, een strand op het Caribische eiland Curaçao, ligt dicht bij St. Het is ongeveer 30 minuten van Willemstad naar het noordwesten. Het strand ligt in een rustige baai en wordt omringd door Coral Estates in het oosten en Porto Mari in het westen.
Dit is een afgelegen strand, perfect voor kantduiken, snorkelen, of gewoon een ontspannen duik in het grote zandplateau.
Daaibooi Beach, dicht bij de stad, staat bekend om zijn goede snorkelmogelijkheden. Er zijn pergola's die voor schaduw zorgen, en een snackbar die zowel doordeweeks als in het weekend open is. Er is een pad dat vanaf het strand naar het westen leidt om het platteland te bereiken, als u zich avontuurlijk voelt. Dit pad mag alleen verkend worden door iemand die je vertrouwt.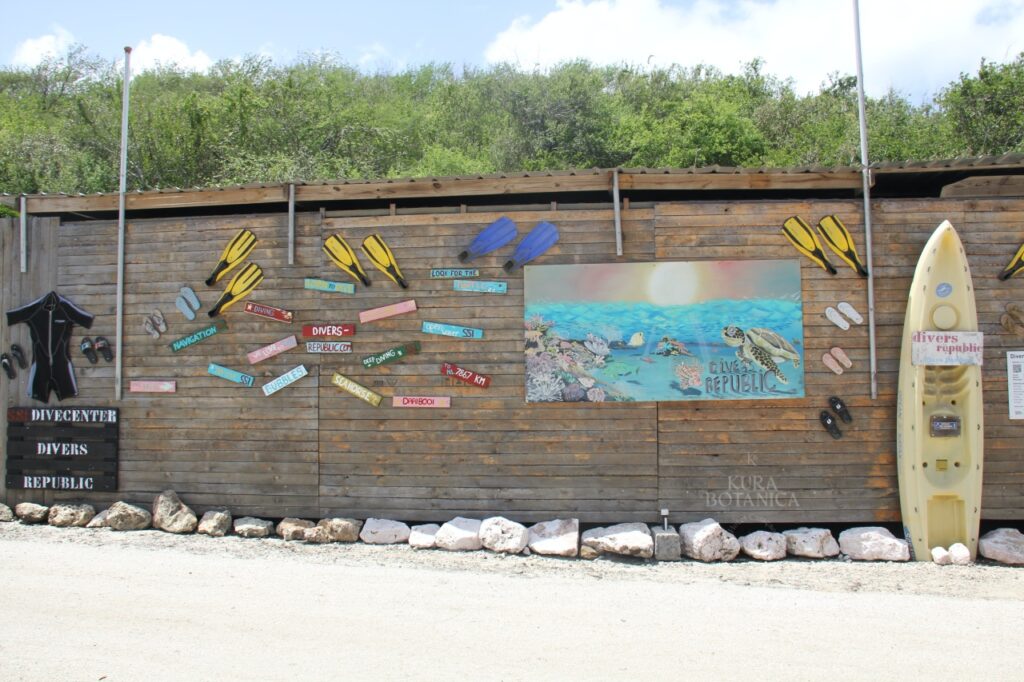 Kokomo Beach
Dit strand werd bezongen door de Beach Boys in het pakkende liedje "Fall in Love," dat gaat over het smelten van tropische drankjes en verliefdheid in Kokomo. Met zijn vredige sfeer en adembenemende uitzichten zou Kokomo Beach op Curaçao het kunnen zijn. Kokomo Beach, echt of niet, is een unieke plek die perfect is voor koppels. U hoeft geen entree te betalen en heeft gratis toegang tot loungestoelen en een duikcentrum. Dit strand heeft ook een bar en een restaurant.
Het Kokomo strand heeft een prachtig uitzicht en is slechts 200 meter lang. Het personeel staat altijd voor u klaar en houdt het strand schoon. Op weekdagen kunt u ontspannen op het strand. In het weekend is het in Kokomo wat drukker. Een DJ draait op zondag veel leuke deuntjes. Aan het eind van elke dag komt een live band spelen. De fotowaardige schommel in de oceaan bij Kokomo Beach is welbekend. Veel mensen bezoeken Kokomo om te snorkelen en de prachtige, kleurrijke koralen en vissen te zien. Je kunt zonder problemen in de oceaan zwemmen omdat er weinig stroming is. De Kokomo Beach Club biedt een geweldig restaurant en een bar met een breed scala aan drankjes. Er zijn veel mogelijkheden voor lunches, snacks en diners. Zodat u kunt blijven genieten van de zon, kunt u ook een lunch of diner laten bezorgen bij uw strandbed.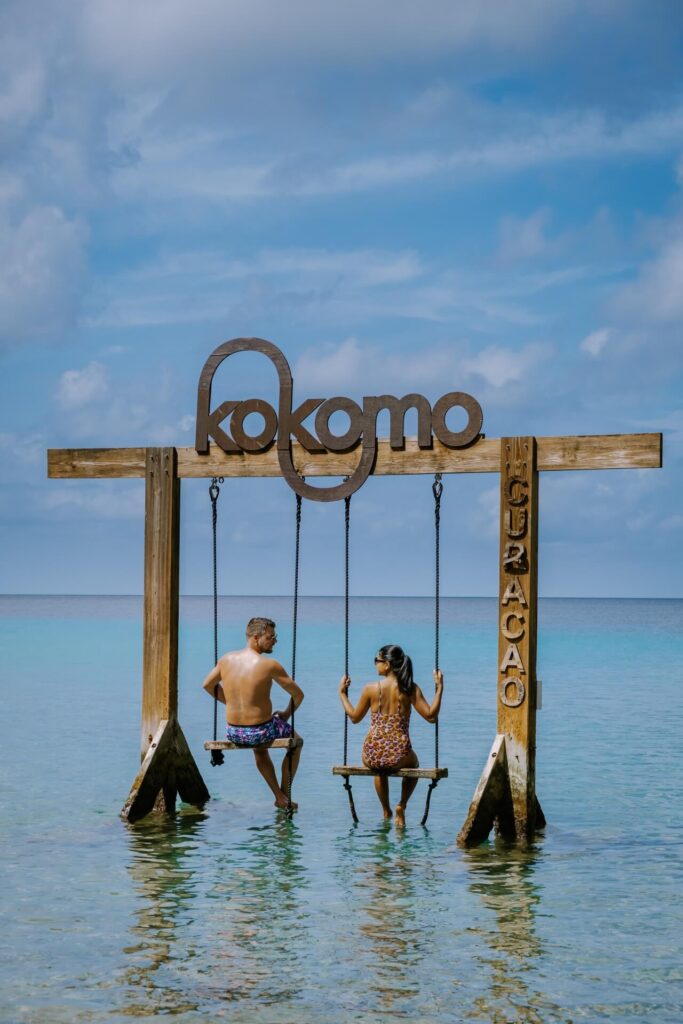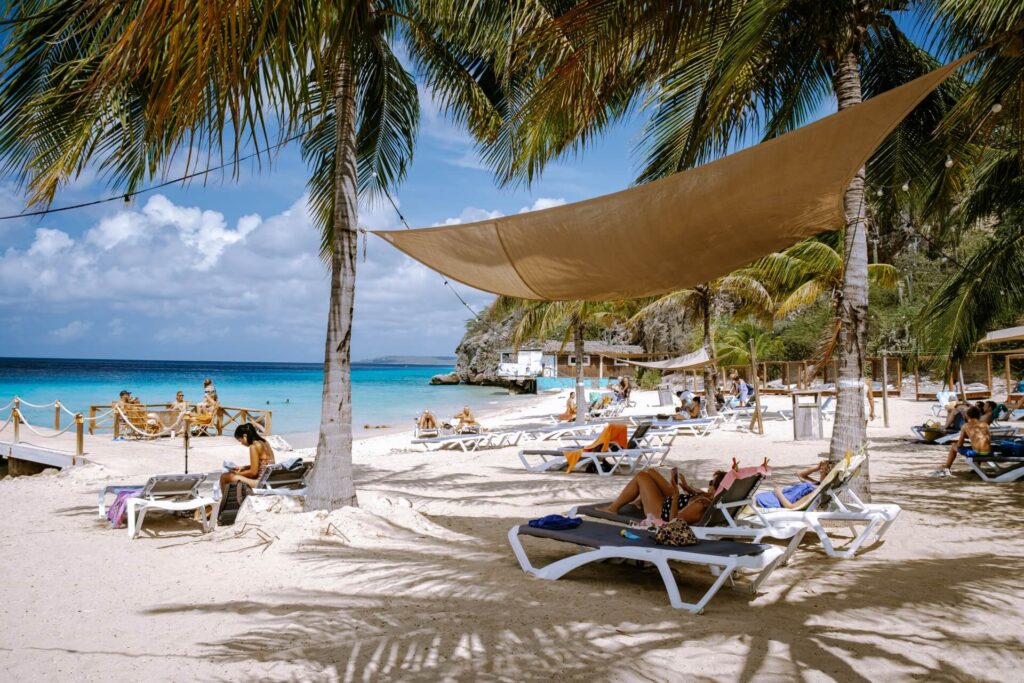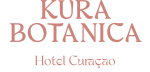 Verspreid over een gebied van acht blokken biedt dit pand een unieke luxe ervaring in een botanisch en rustig toevluchtsoord, dat volledige privacy en intimiteit biedt.
Ideaal voor
Zakenmensen, Stellen of Geliefden
die een pauze nodig hebben

Playa Kalki
Playa Kalki, een van de mooiste stranden van Curaçao, ligt aan de kust van een kleine baai omgeven door weelderig tropisch groen. Het strand is bereikbaar via een trap.
Een smalle strook strand met fijn wit zand rust op steile kliffen. Hoewel de afdaling in de oceaan gemakkelijk is, liggen er veel rotsen en koraalpuin op de bodem. Vlakbij de kust is een platform beschikbaar voor toeristen om zonder risico een voldoende diepte te bereiken. Er zijn ligstoelen, parasols, kleedkamers, douches en toiletten ter plaatse. Op het strand zijn een café, restaurant, snackbar, duikschool en winkel aanwezig.
Omdat het zo ontoegankelijk is, wordt Playa Kalki niet druk bezocht. De meeste vakantiegangers zijn fervente duikers en snorkelaars.
Playa Kalki is een paradijs voor duikers en snorkelaars. Het is uitgerust met touwen waarmee duikers kunnen afdalen naar de mooiste plekjes. De diepten bieden een spectaculaire onderwaterwereld van rotsen en grotten met koraaltuinen, algen, zwermen kleurrijke tropische vissen, schildpadden en ander zeeleven.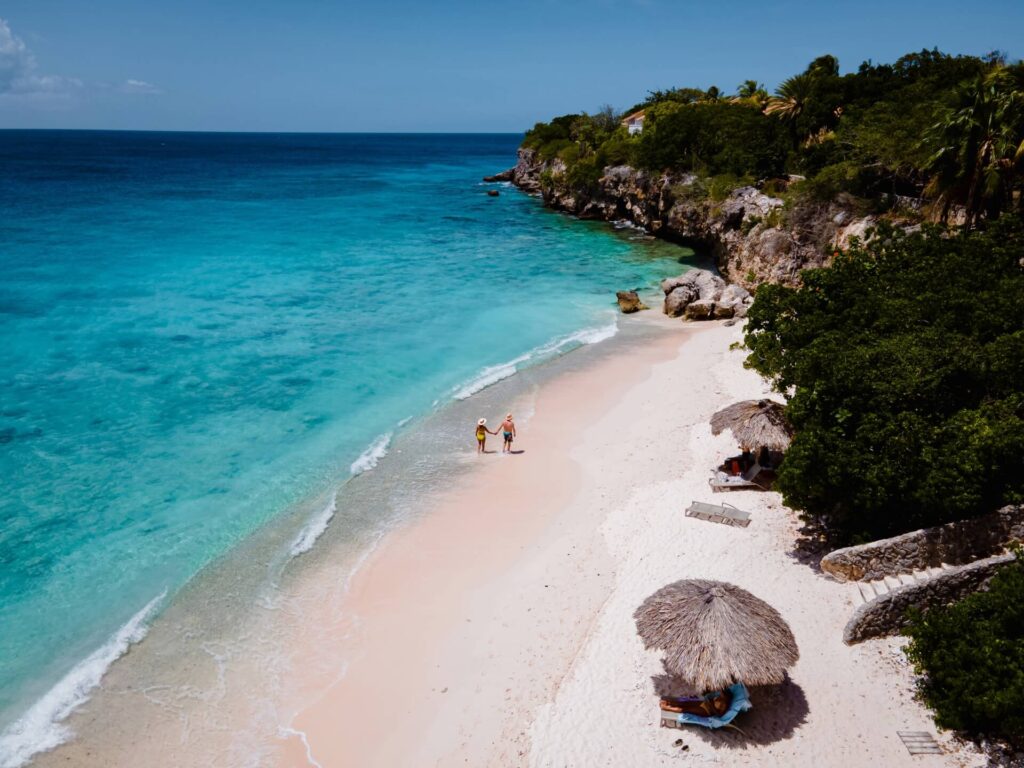 Playa Jeremi
Playa Jeremi heeft een prachtig uitzicht en is een mooie kleine baai. De baai is rustig en ideaal om te ontspannen, vooral vanaf de vroege ochtenduren tot zonsondergang. Om op het strand te komen, moet je een trap in de rotsen afdalen. Maar eenmaal aan het eind zult u versteld staan hoe helder het water is en hoe vredig het is, vooral als de zon ondergaat.
Playa Jeremi biedt een geweldige ontsnapping aan de drukte. Het ligt vlakbij Lagun, in een rustige omgeving midden in de natuur. Deze baai is een schilderachtige, smalle plek die u 's avonds laat kunt bezoeken om van de prachtige zonsondergang te genieten.
U kunt dan ook genieten van het kristalheldere turkooizen water zonder u zorgen te maken over het gebrek aan schaduw. Volg de trap naar de parkeerplaats. Uitgehouwen in de rotsen brengen deze trappen u naar de verborgen schat van Curaçao, het prachtige strand.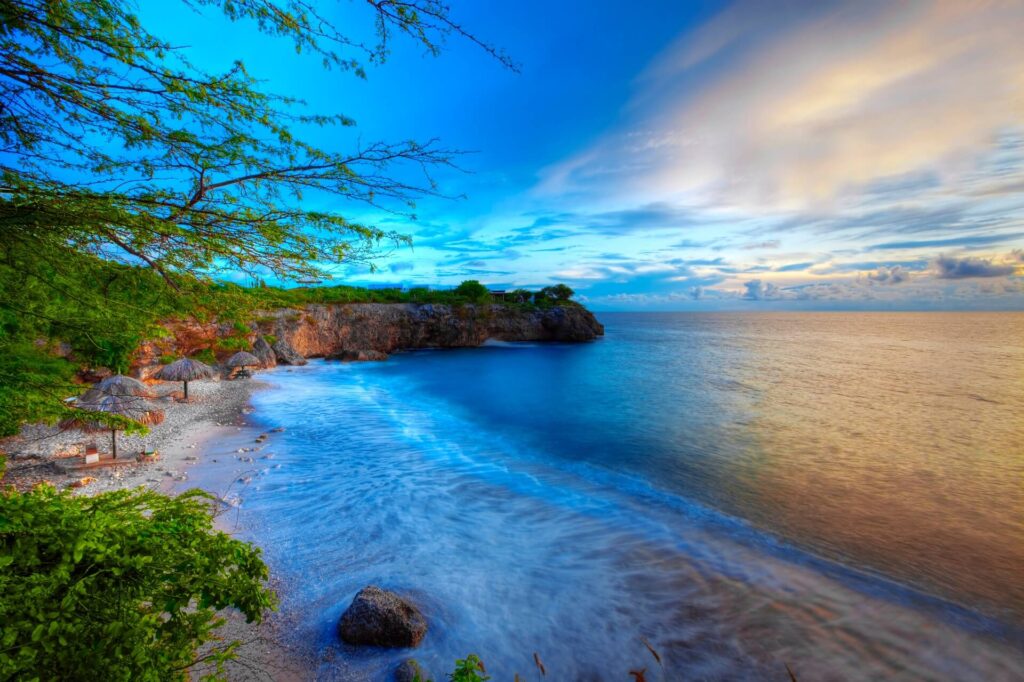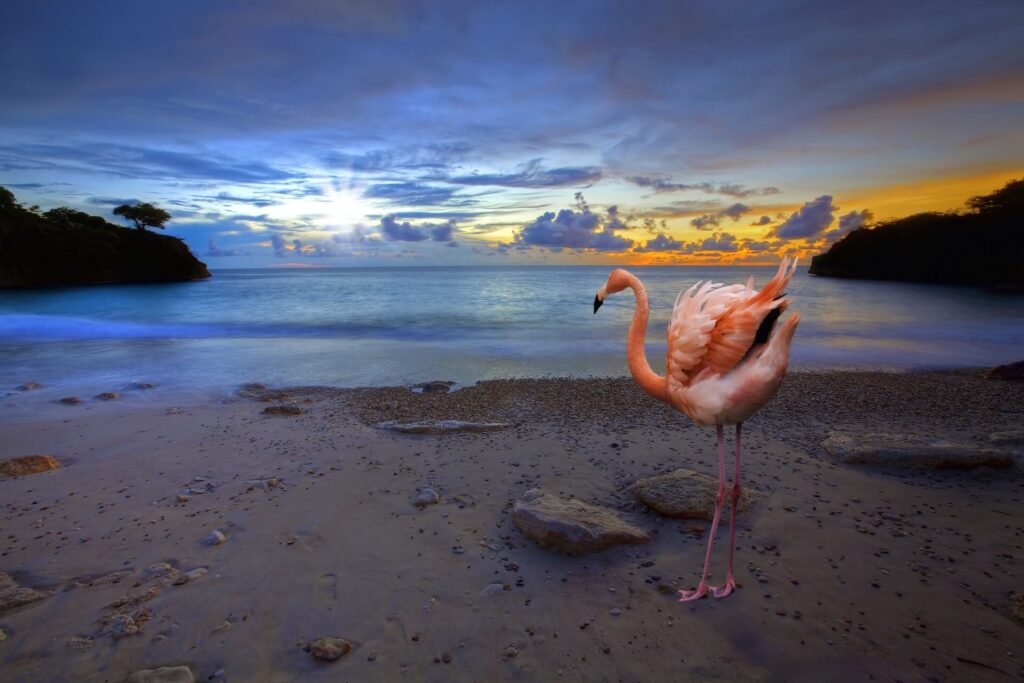 Wat te doen op Curaçao Onze persoonlijke top 5 De redacteur van deze site geeft zijn vijf favorieten op Curaçao: 1. Het strand is een geweldige plek om te ontspannen en van de zon te genieten. Het is ook een goede plek voor mensen die op zoek zijn naar een rustige, vredige omgeving waarin ze
Read More "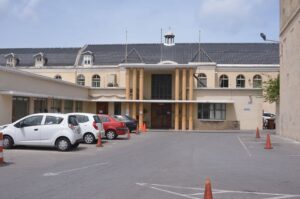 Het Sint-Elisabeth Ziekenhuis (SEHOS) is het oude ziekenhuis gelegen in het Kura Hulanda Village in de wijk Otrobanda. Op 3 december 1855 stichtte Monseigneur Ferdinand Kieckens met de steun van de Franciscanessen van Breda dit eerste verpleeghuis, het St. Elisabeth Hostpital. In het begin kregen voornamelijk leprapatiënten en mensen met een verstandelijke beperking aandacht. In
Read More "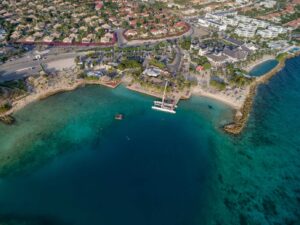 Jan Thiel Beach is bijna het populairste strand van het eiland Curaçao. Het staat bekend om zijn fijne zand, kristalhelder water en vele voorzieningen. Er zijn verschillende strandresorts aan de Jan Thiel Baai die een breed scala aan diensten en faciliteiten bieden. In de omgeving van Jan Thiel Curaçao vindt u een aantal populaire accommodaties,
Read More "