Niets is idyllischer dan een spectaculair uitzicht en heerlijk eten met een mooi glas erbij. Met de perfecte combinatie van Caribische en Nederlandse cultuur zijn er tal van romantische restaurants aan het water om uit te kiezen op Curaçao. Kies de perfecte plek voor u en uw geliefde op de mooiste stranden. Hier zijn zeven van onze favoriete restaurants die je bij je volgende bezoek zeker op je lijstje kunt zetten.
Add a header to begin generating the table of contents
Een van Curaçao's populairste restaurants aan het water, Restaurant Karakter, ligt in het prachtige luxe resort Blue Bay. Het wordt vaak genoemd als een van de mooiste plekken op het eiland. Het restaurant biedt een voortreffelijk diner met prachtig uitzicht op zee vanaf de bar op het dak en is de ideale plek voor romantiek. Geniet van hun verse zeevruchtenspecialiteiten, zoals gestoomde mosselen in witte wijnsaus, visfilets met mangosalsa of gegrilde garnalen met knoflookboter.
Als u zich avontuurlijk voelt, kies dan voor een van hun unieke gerechten zoals risotto met inktvisinkt of in kokosmelk gestoofde rode snapper gewikkeld in bananenblad. Er is ook een selectie van internationale gerechten verkrijgbaar, waaronder pasta's, salades en sandwiches. Om uw maaltijd compleet te maken, geniet u van een van hun kenmerkende cocktails of heerlijke wijnen terwijl u geniet van een prachtig uitzicht!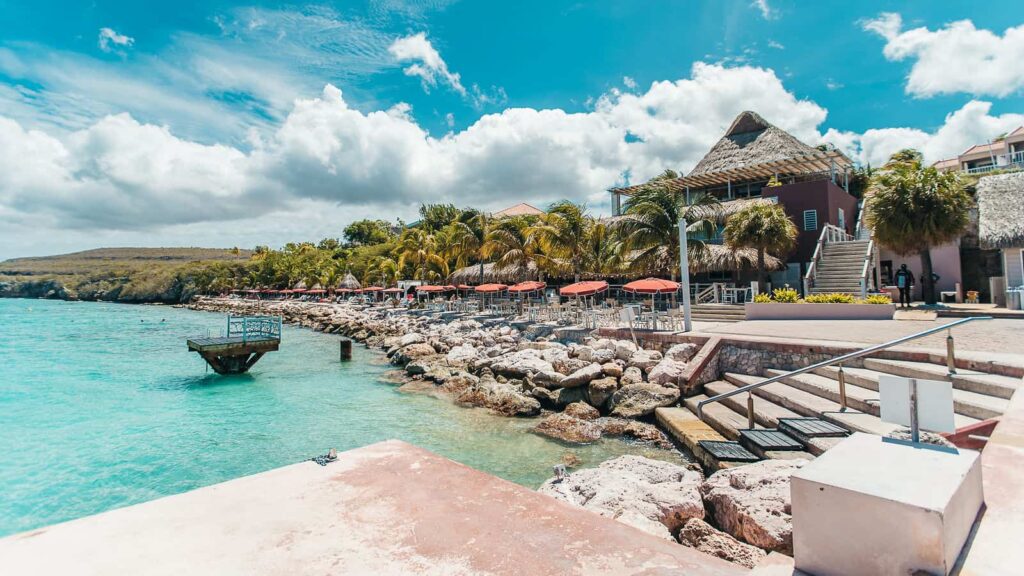 Dit gezellige restaurant in de trendy wijk Pietermaai in Willemstad serveert fantastische mediterrane gerechten met lokale invloeden. U heeft uitzicht op zee en er is een luxe zwembad. Daarom is het zeker een van de romantische restaurants aan de azuurblauwe wateren van Curaçao. Begin uw maaltijd met een voorgerecht, zoals mosselen gekookt in saffraancrème of gegrilde octopus geserveerd met citroentijmsaus.
Dit alvorens over te gaan tot hoofdgerechten zoals langzaam gegaarde lamsschenkel geserveerd met aardappelpuree of geroosterde kabeljauwfilet overgoten met malse artisjokharten. Verwen uzelf met een heerlijk bord pannenkoeken warm geserveerd met ijs of huisgemaakte appelkruimeltaart overgoten met vanille. Met zijn ontspannen sfeer en smakelijke gerechten zorgt dit restaurant zeker voor een romantische avond.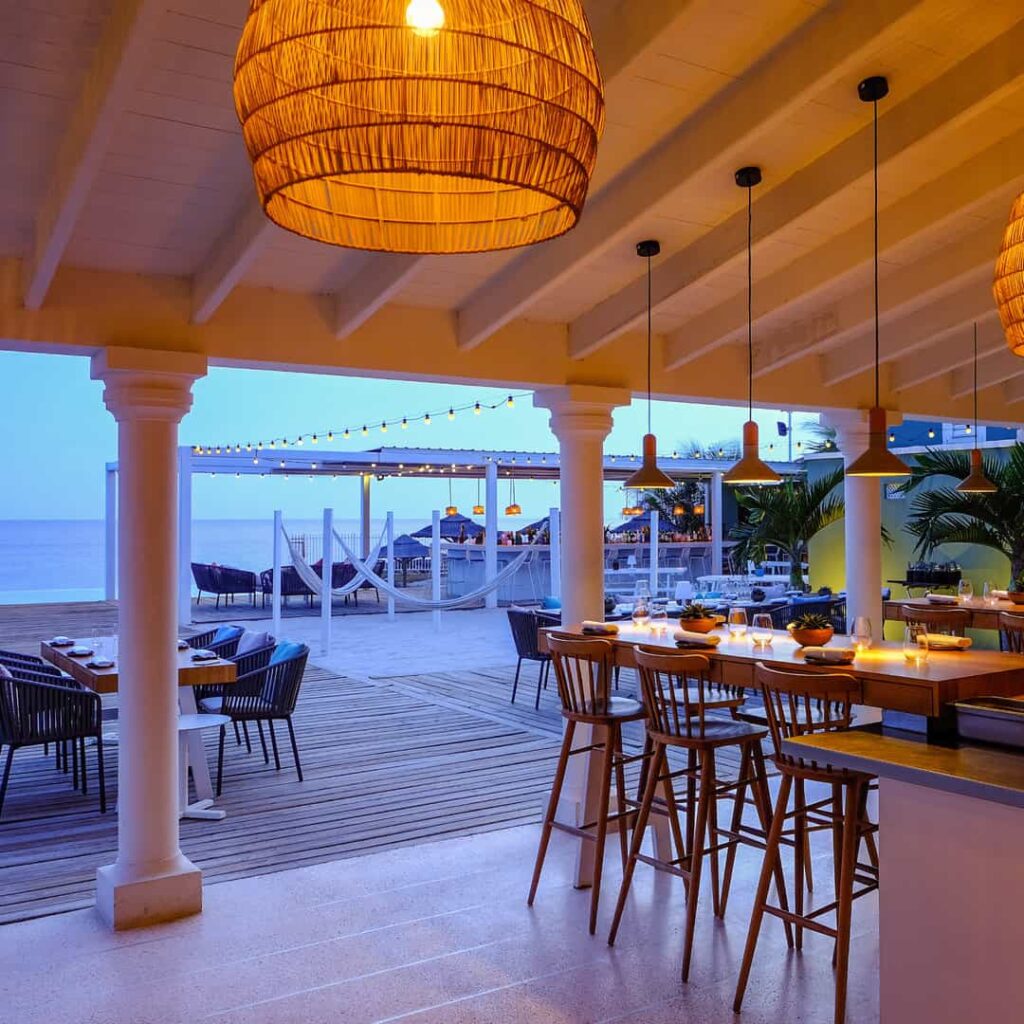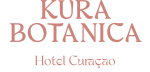 Verspreid over een gebied van acht blokken biedt dit pand een unieke luxe ervaring in een botanisch en rustig toevluchtsoord, dat volledige privacy en intimiteit biedt.
Ideaal voor
Zakenmensen, Stellen of Geliefden
die een pauze nodig hebben
Dit historische gebouw op het hoofdplein van Punda dateert uit 1817, toen het werd gebruikt als residentie van gouverneur de Rouville. Tegenwoordig herbergt het een van Curaçao's meest elegante restaurants, op het terras met uitzicht op de haven. U kunt ook een tafel nemen op de tweede verdieping in de romantische tuin. Geniet van de klassieke Franse keuken, bereid door hun getalenteerde koks, die een uitgebreid menu hebben samengesteld.
U vindt er alles van escargot tot filet mignon en lamsrack, vergezeld van bijgerechten als gegratineerde aardappelpuree of truffelroomspinazie. Sluit uw maaltijd af met een van hun decadente desserts, zoals chocoladefondue met aardbeien of macarons gevuld met gezouten karamelijs – een aanrader!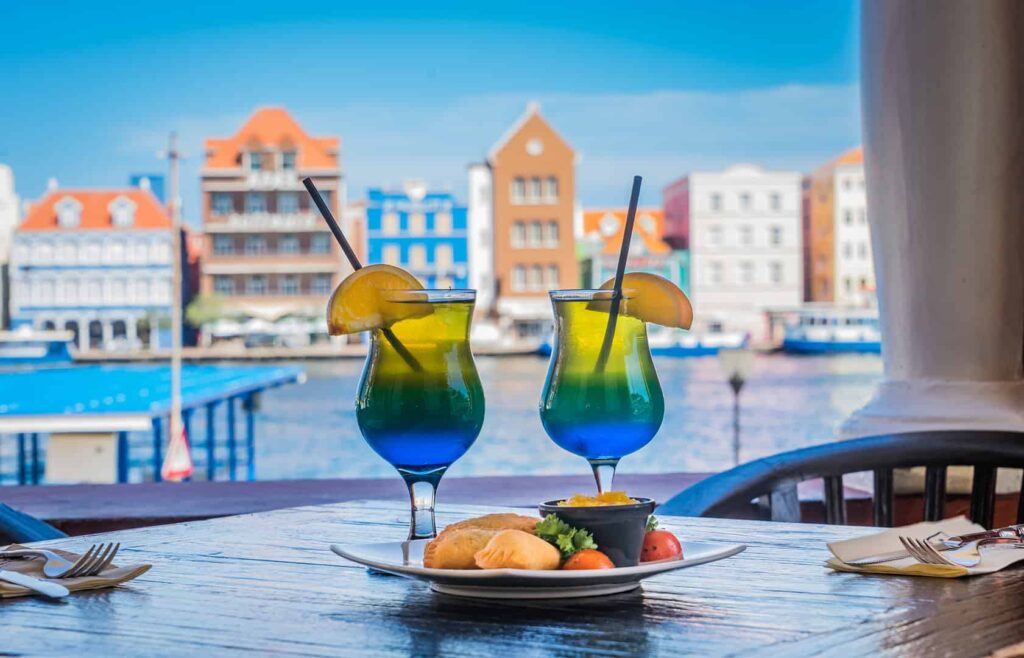 Dit ongedwongen en stijlvolle eethuis in de pittoreske Pen Street zal uw avondje uit zeker opfleuren! Kies tussen binnen zitten waar u alle actie in de keuken kunt bekijken terwijl u geniet van heerlijke creaties. Zoals de beroemde mac & cheese ballen gevuld met gesmolten gouda kaas, vergezeld van chili mayo dip.
Of ga voor de lichte zeevruchtensalade ceviche, gemaakt met vers gevangen vis van lokale vissers. Om uw maaltijd af te ronden, probeert u de speciale "Fish & Joy Surprise Plate". Het verandert elke dag, afhankelijk van de ingrediënten die 's ochtends op de markt worden gekocht. De populaire bestemming Fish and Joy is dus zeker het proberen waard!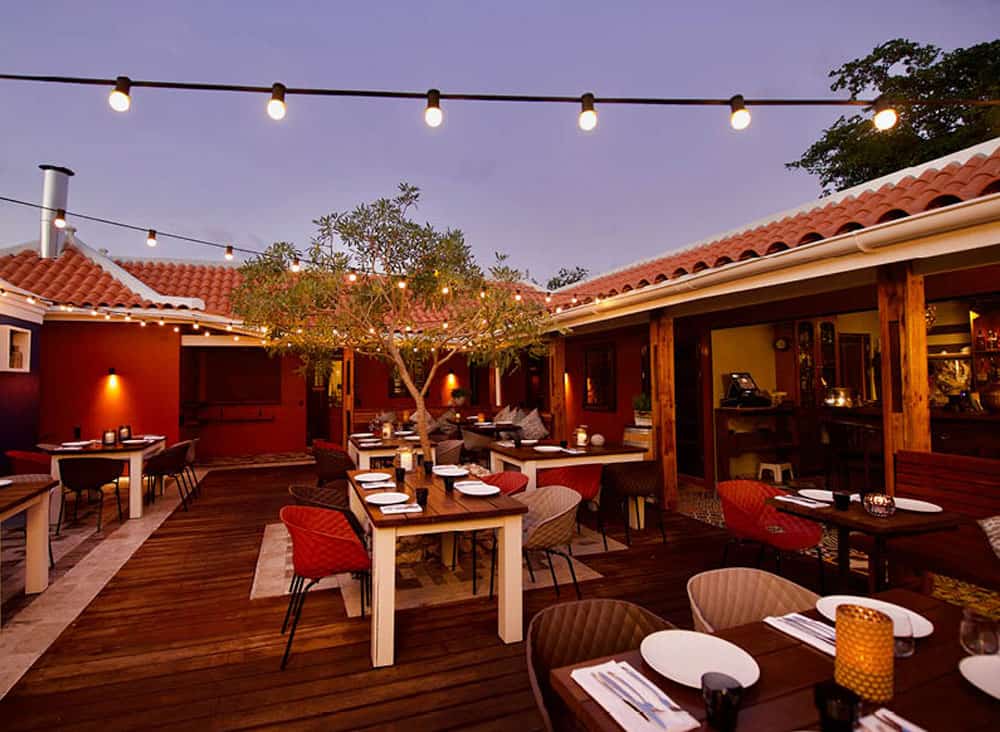 Deze levendige eetgelegenheid is gespecialiseerd in het serveren van traditionele ceviche, gemaakt met uitsluitend lokale ingrediënten van het eiland. Deze plek staat zeker op de lijst van romantische restaurants aan het water op Curaçao. In feite kijk je uit over Anna Bay. Geniet van delicate gerechten vol smaak, zoals ceviche van geschroeide tonijn met verse kruiden, jalapeños, blokjes zoete aardappel, maïsnoten en knapperige bakbananenchips.
Je hebt dus een geweldig uitzicht, waardoor het ideaal is om naar die prachtige zonsondergangen te kijken terwijl je geniet van heerlijk eten. U vindt er ook andere Latijns-Amerikaanse klassiekers zoals taco's gevuld met pulled pork, mangosalsa & guacamole; rijstkommen gevuld met zwarte bonen, in blokjes gesneden tomaten & ananas; empanadas gevuld met kaas & pico de gallo en nog veel meer! Vergeet niet ruimte over te laten voor het dessert.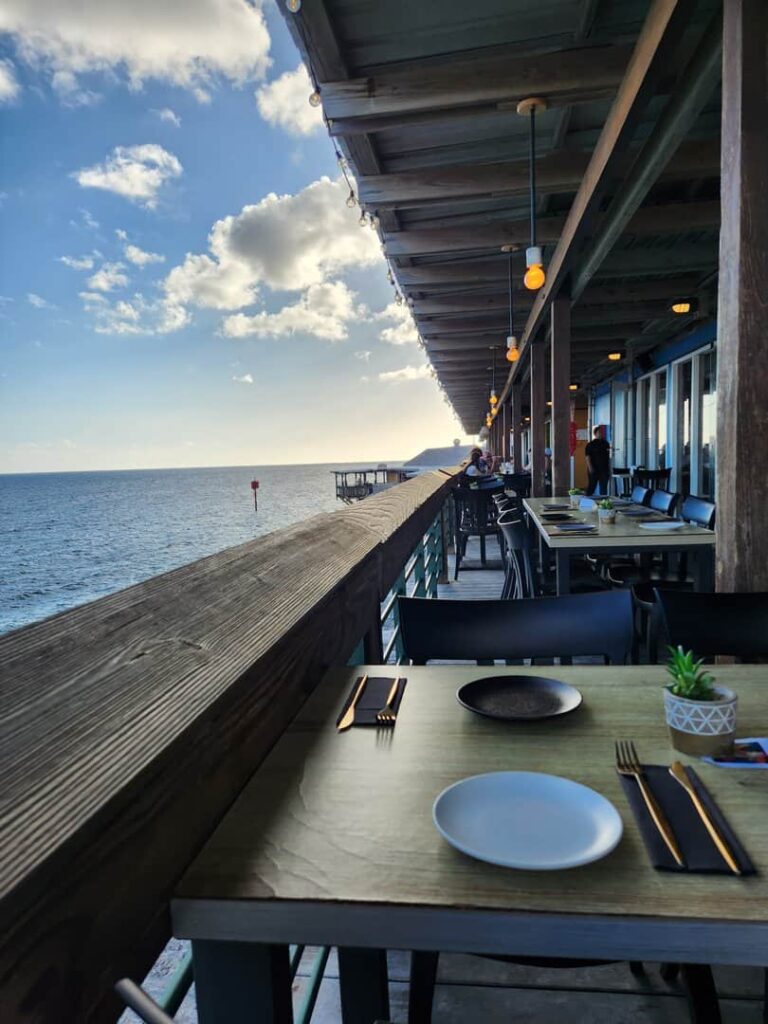 Voor wie op zoek is naar iets unieks, moet MosaCaña bovenaan zijn lijstje staan! Dit romantische plekje ligt aan de rand van Pietermaai. Probeer hun kenmerkende gerecht: "rode snapperfilet gemarineerd in oranjebloesemhoning en geserveerd op een bedje van gepureerde bakbananen met gekarameliseerde bananen en gegrilde ananas" – klinkt hemels, nietwaar?
Andere must-try gerechten zijn verse kreeft taco's, besprenkeld met dragon zure room dressing; gebakken tonijn steak geglaceerd met balsamico reductie en kappertjes; geroosterde eendenborst afgewerkt met oranje Grand Marnier saus en vele anderen! Vergeet niet het geheel af te sluiten met een exotische cocktail speciaal voor u gemaakt.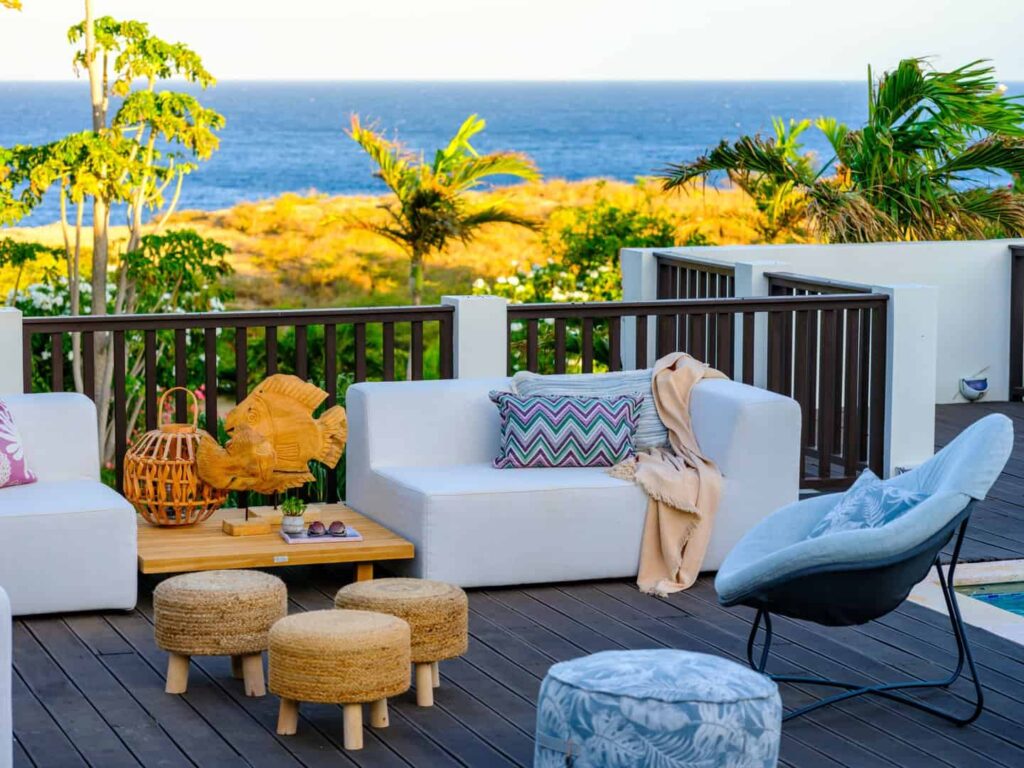 Wil je een beetje romantiek toevoegen aan je volgende etentje? Kijk dan niet verder dan het Hemingway Restaurant Beach Hotel op Curaçao. Dit is een prachtig restaurant direct naast Mambo Beach en biedt een prachtig uitzicht op de Caribische Zee. De sfeer in Hemingway is ontspannen en toch elegant. Buiten op het witte strand kunnen gasten genieten van de warme tropische bries terwijl ze het panoramische uitzicht op de oceaan en de prachtige stranden van Mambo Beach bewonderen.
Het menu omvat een verscheidenheid aan gerechten geïnspireerd op de traditionele Franse, Nederlandse en Caribische keuken. Dit maakt het perfect voor het samenstellen van een diner wanneer je iets nieuws wilt proberen. De chefs gebruiken verse lokale ingrediënten en veranderen hun menu regelmatig, zodat elk bezoek voelt als een uniek culinair avontuur. Naast de heerlijke keuken streeft het personeel van Hemingway's ernaar om alle gasten een perfecte avond uit te bezorgen met hun uitstekende service.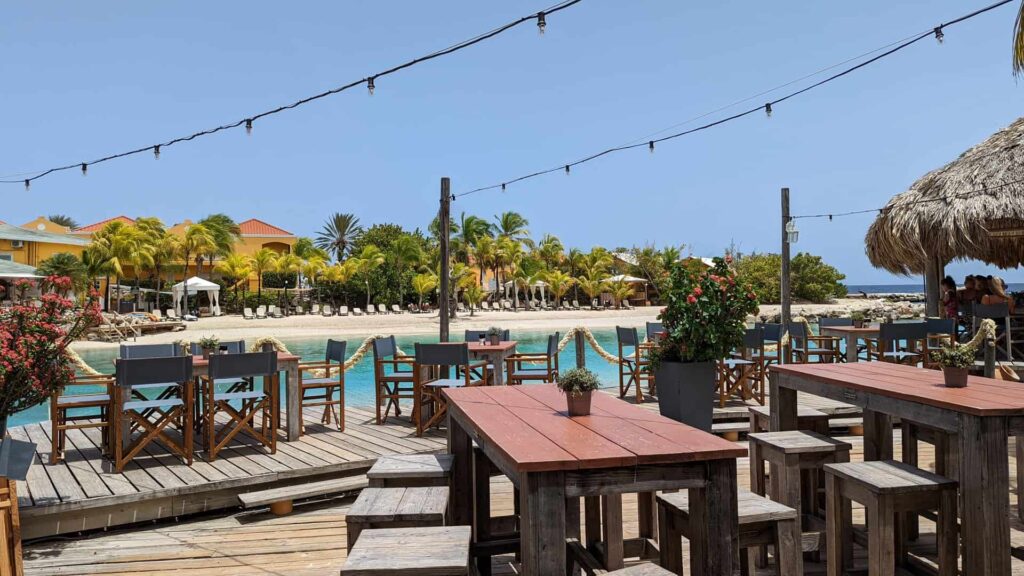 Waar ga je deze vakantie dineren?
Met zoveel romantische restaurants aan het water op Curaçao is er echt voor iedereen een bijzondere ervaring. Of u nu op zoek bent naar de perfecte plek voor de lunch of op zoek bent naar een heerlijke eetervaring. Met het prachtige uitzicht, de gezellige sfeer en het heerlijke eten voelt u zich meteen thuis op Curaçao. Of u nu op zoek bent naar een intieme plek of gewoon een speciale plek waar u samen tijd kunt doorbrengen. Probeer ze allemaal tijdens uw verblijf hier – we beloven u dat u niet teleurgesteld zult zijn!

Om een land beter te leren kennen, kunt u zich eenvoudig onder het winkelend publiek begeven op de markt. Op de verschillende markten op het eiland proeft u het echte Curaçaose leven. Ontdek lokale producten, heerlijk eten en een stukje cultuur op de dagelijkse markt. Verspreid over heel Curaçao zijn verschillende bekende markten (ook vaak
Lees verder "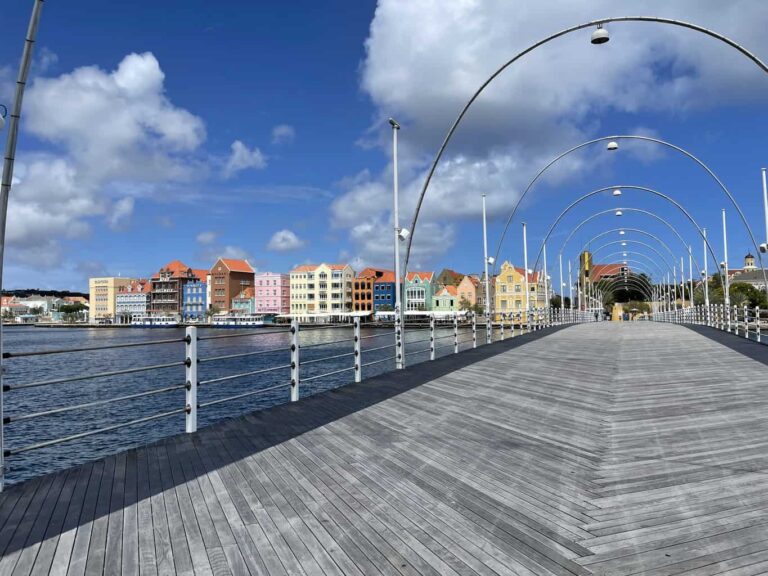 Een iconisch symbool van het eiland Wanneer je op het eiland bent, is een bezoek aan de Pontjesbrug Curaçao eigenlijk wel een must. De brug staat ook bekend als de Swinging Old Lady, maar heeft als eigenlijke naam de Koningin Emmabrug. Het is een karakteristieke pontonbrug die de Sint Anna Baai in Willemstad doorkruist. Met
Lees verder "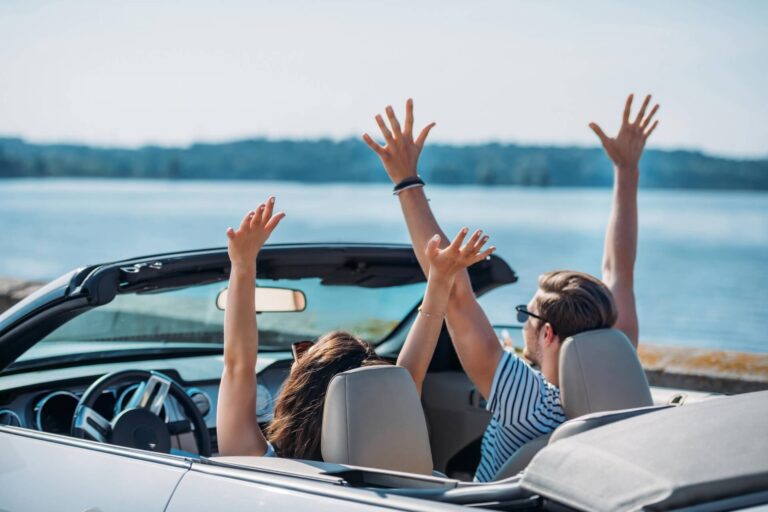 De beste manier om op Curaçao rond te reizen is zeker per huurauto, aangezien er weinig openbaar vervoer is. U kunt rondwandelen in Willemstad, maar u moet beslist een auto huren als u de omgeving van de stad wilt verkennen.
Lees verder "