Jan Thiel Beach is bijna het populairste strand van het eiland Curaçao. Het staat bekend om zijn fijne zand, kristalhelder water en vele voorzieningen. Er zijn verschillende strandresorts aan de Jan Thiel Baai die een breed scala aan diensten en faciliteiten bieden. In de omgeving van Jan Thiel Curaçao vindt u een aantal populaire accommodaties, restaurants, beachclubs en winkels. Het wordt ook wel de gezelligste baai genoemd.
Add a header to begin generating the table of contents
Als u lekker dicht bij de azuurblauwe baai wilt verblijven, kunt u kiezen uit verschillende strandresorts en strandhotels. Op loopafstand van deze accommodaties vindt u de Van der Tweel supermarkt (Albert Heijn). Er is ook een klein winkelcentrum met kledingwinkels, souvenirwinkels, manicure/pedicure, spa, casino en sportschool.
Morena Eco Resort ligt in Jan Thiel Bay en beschikt over aantrekkelijke villa's en appartementen met terrassen, een buitenzwembad en een spa. Elke charmante villa en elk appartement van Morena Eco Resort heeft houten meubilair. Er is een zithoek met een bank en een flatscreen-tv. De keuken heeft een koelkast, een gasfornuis en een koffiezetapparaat.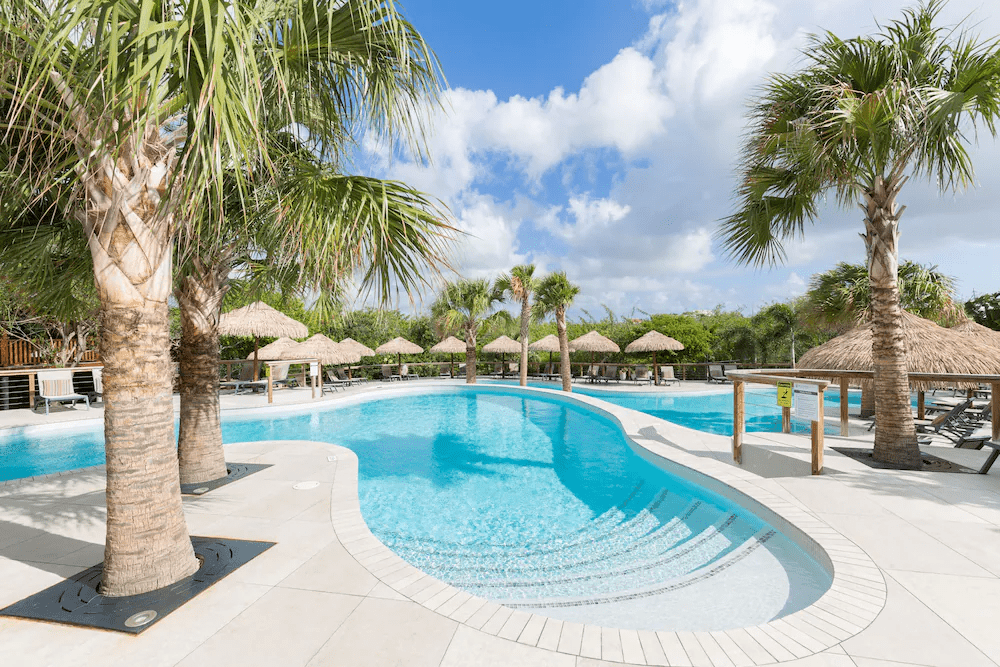 Livingstone Jan Thiel Beach Resort
Dit resort in Jan Thiel heeft ruime villa's en appartementen met uitzicht op de oceaan. De accommodatie biedt gemakkelijke toegang tot activiteiten en ontspannende faciliteiten. Livingstone Jan Thiel Resort beschikt over een groot buitenzwembad en een kinderbad. Het activiteitenbureau kan diverse tochten en activiteiten organiseren, waaronder mountainbiketochten. Jan Thiel Livingstone's Don's Restaurant serveert ontbijt, lunch en diner. Gasten kunnen 's avonds ontspannen met een verfrissende cocktail naast het zwembad of in de bar van het hotel.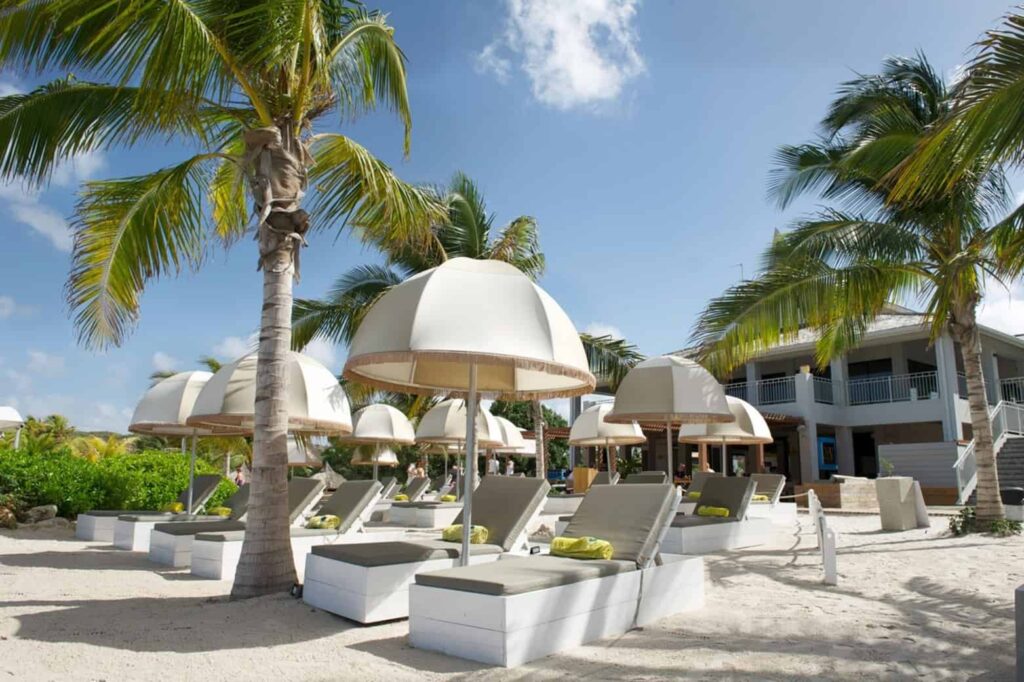 Papagayo Beach Hotel en Resort
Papagayo Beach Hotel biedt een strandclub, een casino en een spa. Elke stijlvolle kamer is voorzien van airconditioning, gratis WiFi en een flatscreen-tv met kabelzenders. De witte kamers van het Papagayo hebben een bureau, een bank en een kluisje. De moderne badkamers zijn voorzien van gratis toiletartikelen.
Papagayo Beach Hotel heeft een internationaal restaurant en een luxe bar direct aan het strand. Het hotel heeft ook een elegante lobbybar en een reeks boetieks. Gasten kunnen gebruik maken van het zwembad aan het strand. Er is gratis parkeergelegenheid op het terrein, en het hotel kan tegen betaling rondleidingen en pendeldiensten regelen.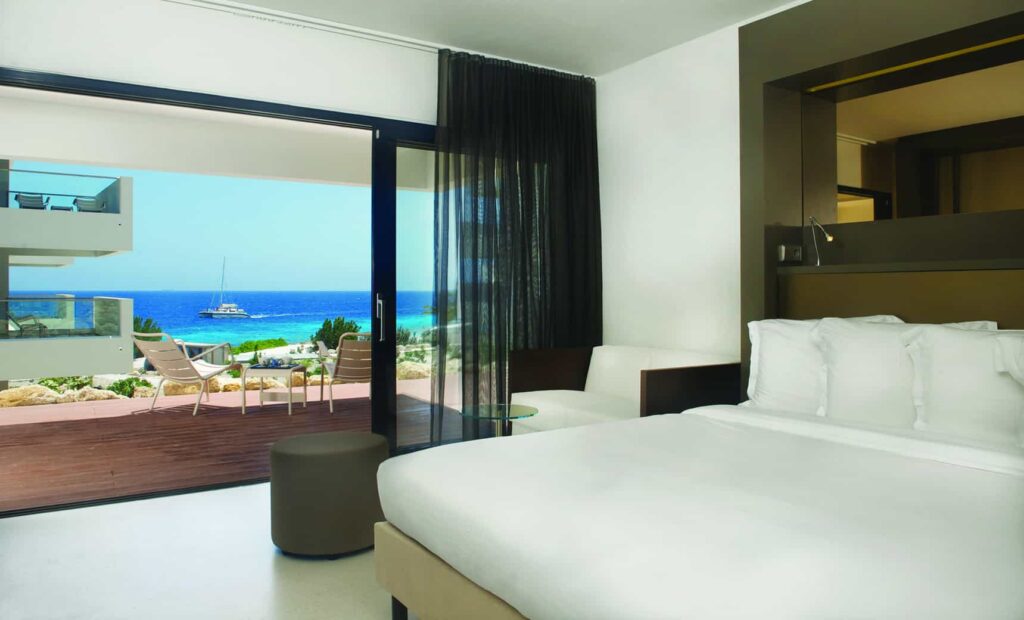 Behalve het Papagayo Hotel is er ook een strandresort in de buurt. Hier vindt u prachtige bungalows omgeven door tropische tuinen. Er zijn opties voor verschillende aantallen mensen. De luxe Papagayo villa's beschikken over slaapkamers met airconditioning en een woonkamer met een flatscreen-tv met kabelzenders, terwijl de open keukens zijn voorzien van een magnetron en een vaatwasser. Sommige villa's hebben uitzicht op de oceaan en alle hebben veranda's die opengaan vanuit de lounge.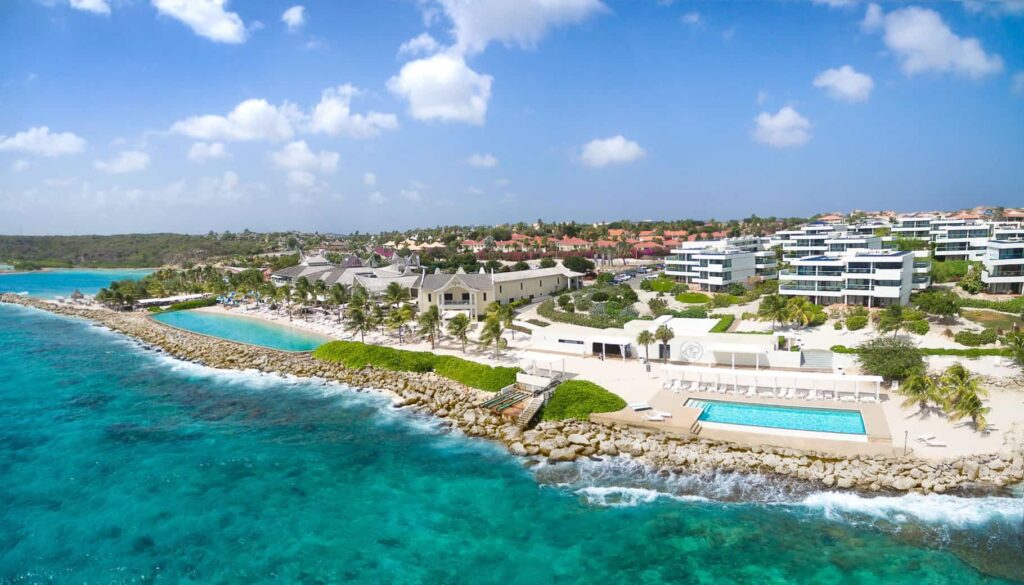 In het Chogogo Resort vindt u een oase van rust. Geniet van de schoonheid van het eiland door te verblijven in een van de 4-sterren bungalows, appartementen of appartementen. De kamers en suites van het hotel hebben allemaal een prachtig uitzicht op de prachtige tuinen of de Caribische Zee.
Maak gebruik van hun diensten om toegang te krijgen tot een schat aan leuke dingen die in het hotel en op het eiland te doen zijn. In het hoofdrestaurant, waar alleen de meest verse ingrediënten uit de hele wereld worden gebruikt en waar u kunt dineren omringd door prachtige planten, kunt u een breed scala aan smaken en keukens ervaren. Zorg voor de broodnodige ontspanning door een duik te nemen in het kristalheldere water van de luxe zwembaden, hot tubs of het aangrenzende Jan Thiel Beach.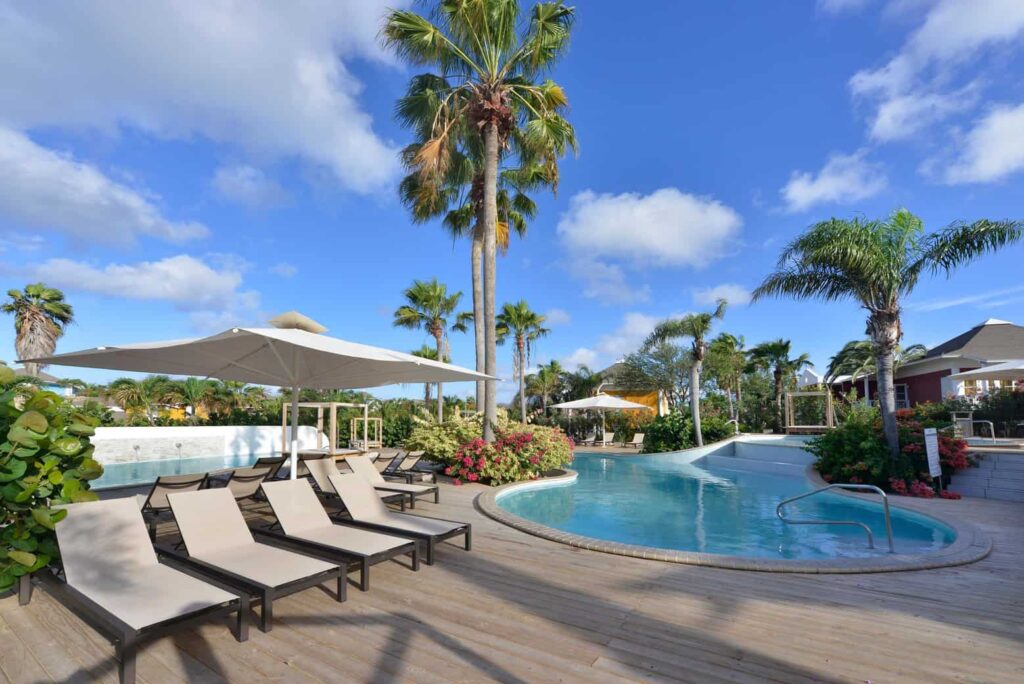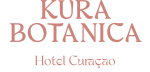 Verspreid over een gebied van acht blokken biedt dit pand een unieke luxe ervaring in een botanisch en rustig toevluchtsoord, dat volledige privacy en intimiteit biedt.
Ideaal voor
Zakenmensen, Stellen of Geliefden
die een pauze nodig hebben
Restaurants en strandclubs
Of u nu verblijft in een van de aangrenzende hotels/resorts of ergens anders op het eiland; Jan Thiel Beach heeft geweldige restaurants en beachclubs om u te vermaken. Meerdere activiteiten en service op het strand zijn beschikbaar.
Zanzibar Strand & Restaurant
Het prachtige Zanzibar Beach & Restaurant is te vinden op Jan Thiel Beach. De bar en het restaurant zijn ingericht in Oost-Afrikaanse stijl. Zanzibar is het soort plaats waar je je nooit kunt vervelen. Ontbijt, diner, koffie en drankjes zijn allemaal verkrijgbaar op het strand. U kunt er dus de hele dag doorbrengen tijdens uw ontspannende vakantie. U kunt er ook romantisch dineren bij zonsondergang of een late night snack of pizza eten. Jan Thiel Beach is waar het allemaal gebeurt. Het strand en het restaurant in Zanzibar gaan dagelijks om 8 uur open en blijven open tot 's avonds of later. Ontbijt, lunch en diner zijn allemaal beschikbaar van 8.30 tot 22.00 uur. Kom zeker langs op zaterdag tijdens het beroemde Happy Hour!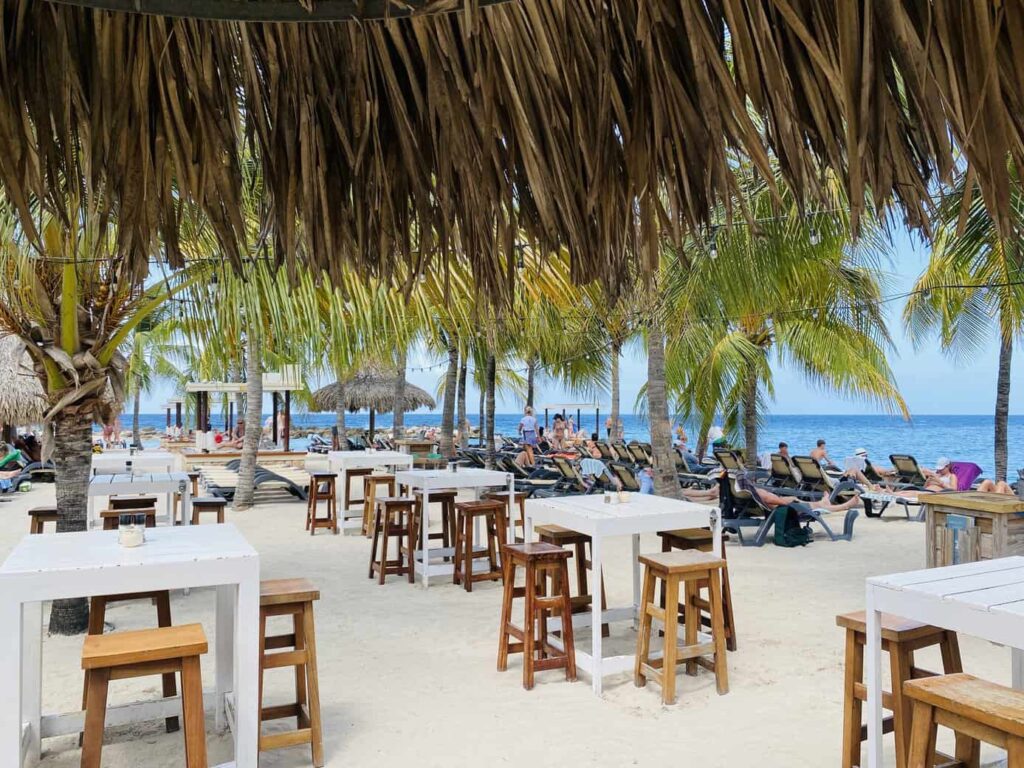 Wilt u met uw voeten op het strand of in een elegant restaurant eten? Het kan allebei bij Zest. Het menu van het restaurant biedt een verscheidenheid aan heerlijke maaltijden met een kenmerkende Caribische smaak. Alle gerechten op de kaart, van ontbijt tot diner, worden met grote zorg door de chef-kok bereid. Je zult je ogen niet geloven als je deze plek op Jan Thiel Beach ziet. Het restaurant serveert dagelijks van 8.30 tot 22.00 uur.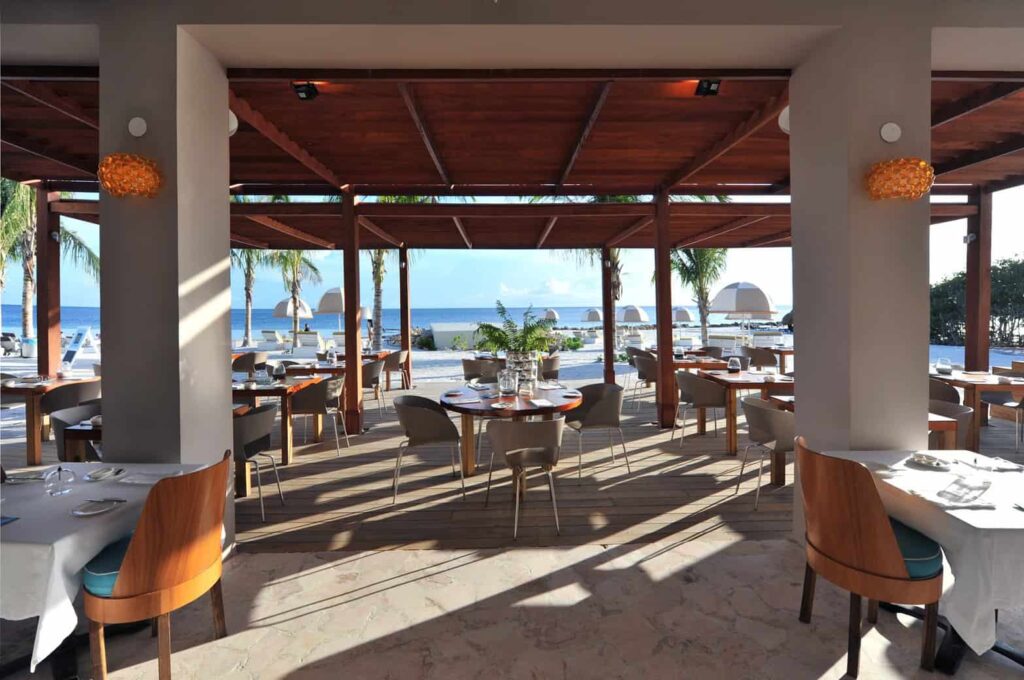 Tinto Bar Y Cocina verwelkomt gasten vanaf 17.00 uur voor heerlijke Argentijnse gerechten. Het is sterk aanbevolen om te reserveren. Het unieke concept van Tinto Bar Y Cocina draait om iets dat "shared dining" heet. Daarnaast biedt het etablissement geweldige cocktails, een deskundig samengestelde wijnkaart, fantastische livemuziek en adembenemende zonsondergangen. Er ontbreekt hier niets.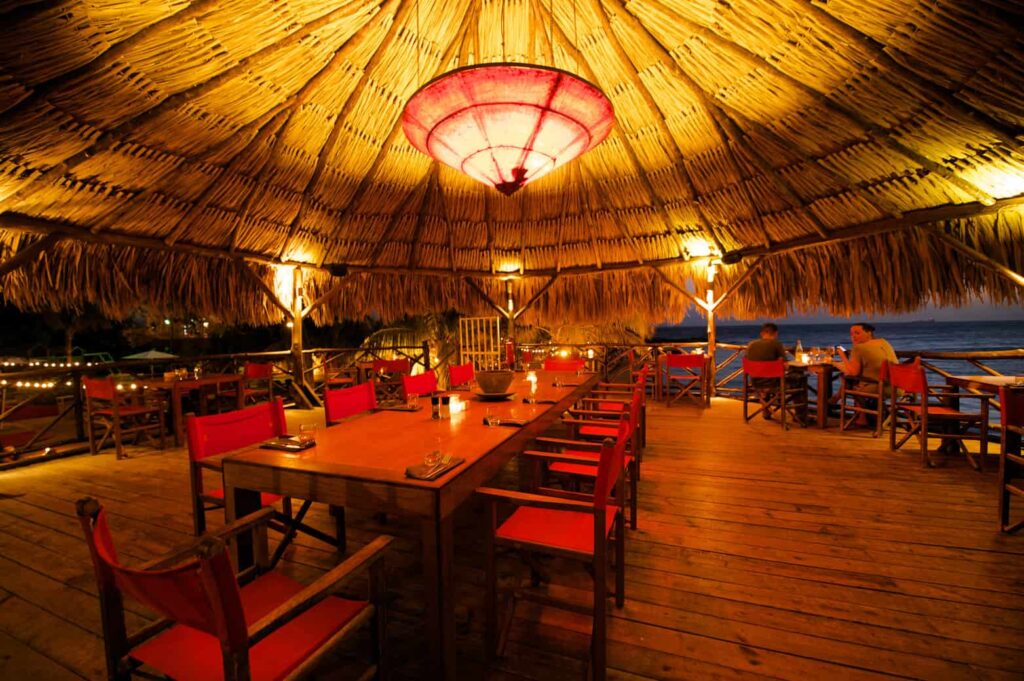 Deze verborgen parel moet zeker bezocht worden! Deze geheime, Instagram-waardige hangplek ligt verscholen in het minder bereisde deel van Jan Thiel Beach. Een typische dag bij Koko's? Koffie of cocktail! Ontspan op een van de luxe strandbedden terwijl u rustig van uw vakantie geniet. Koop een persoonlijk menu van de ober en kies uit een reeks verse smoothies, gezonde shakes en unieke cocktails. Het is jouw dag, dus relax op een strandstoel en geniet van de lunch of kies een tafel in de overdekte patio van het restaurant. Koko's menu is gebaseerd op internationaal "street food".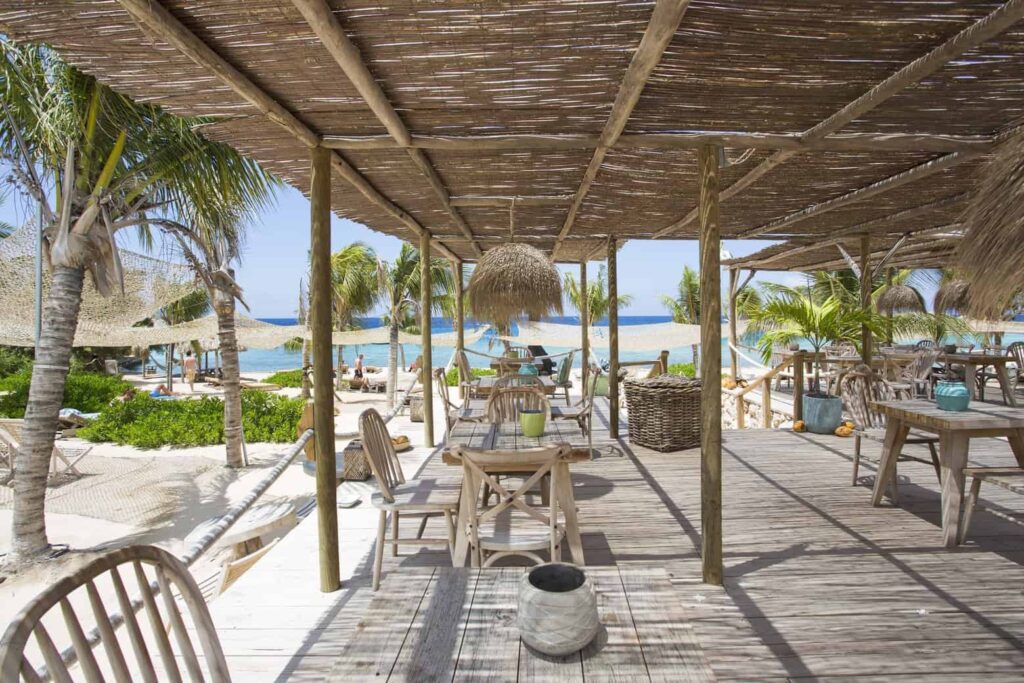 Jan Thiel Baai is een geweldige plek om je (eerste) duik te maken. Er zijn verschillende duikscholen waar u een introductieduik of -cursus kunt doen. U kunt hier ook apparatuur huren als u al een certificaat op zak heeft. U kunt onder meer gaan duiken bij Jan Thiel op Papagayo of Duikcentrum Scuba Doo tussen Koko's en Restaurant Zest.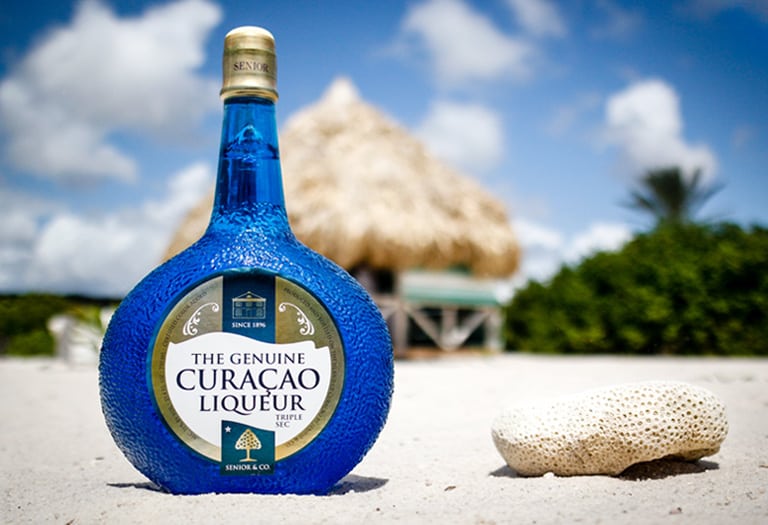 Wanneer mensen over de hele wereld Curaçao googelen, komen ze al snel prachtige foto's tegen van Blue Curaçao, voor de beroemdste cocktails van het eiland! Blue Curaçao likeur is een van de meest populaire en veelzijdige sterke dranken. Het is een zoete likeur met citrussmaak, gemaakt van de gedroogde schillen van de laraha-citrusvrucht.
Lees verder "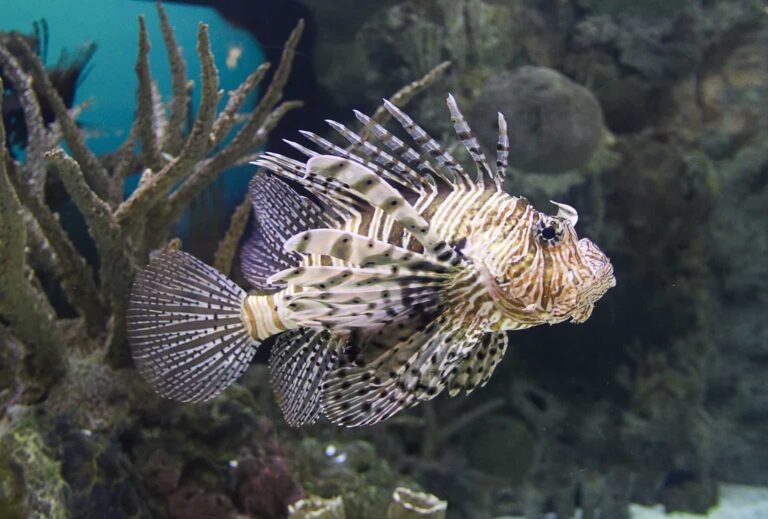 In het Caribisch gebied leven enkele van de mooiste, levendigste en uniekste zeedieren ter wereld. Onder andere de Curaçaose Lionfish is een van de meest iconische vissoorten. Rondom deze geweldige vissen is er veel te doen in het Caribisch gebied. Dit omdat ze eigenlijk ongewenste gasten zijn, waardoor veel ander zeeleven niet gedijt. Ze zijn
Lees verder "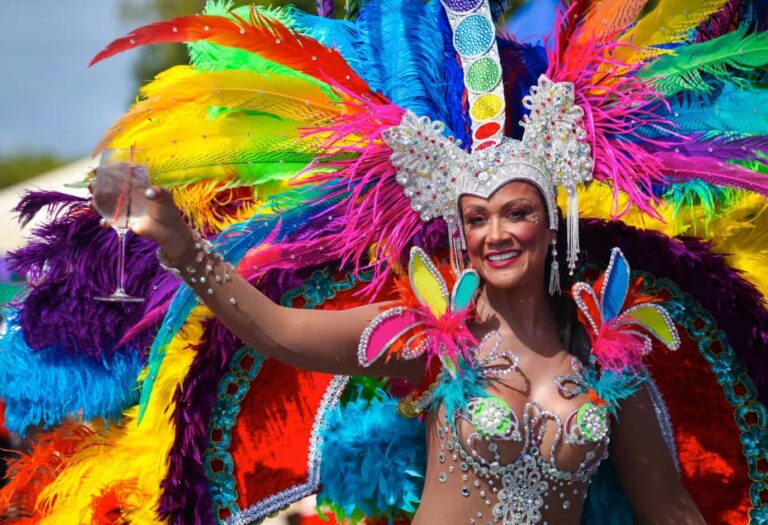 Voor bezoekers van het Caribische eiland is er het hele jaar door iets bijzonders te beleven. Van nationale feestdagen en festivals tot happy hours en culinaire evenementen. Op een feestelijk eiland als Curaçao is er altijd wel een reden voor een feestje! Eens kijken wat jullie allemaal kunnen verwachten. Happy Hours Je raakt waarschijnlijk al
Lees verder "