Add a header to begin generating the table of contents
Curaçao staat bekend om zijn dolfijnen
Ontmoet, zwem of duik met een dolfijn
Curaçao is de perfecte plek om dolfijnen te spotten, met ze te zwemmen en zelfs met ze te duiken.
Curaçao is vaak bekend om zijn dolfijnenhuis, de Dolphin Academy. De Dolphin Academy Curaçao is gevestigd op het terrein van het Sea Aquarium in Willemstad, Curaçao. Hier vindt u een heleboel spannende dingen te doen terwijl u hier bent. Er zijn veel activiteiten waaraan u tijdens uw vakantie kunt deelnemen. Enkele van deze activiteiten zijn: dolfijnen kijken, snorkelen, duiken, vissen, kajakken, windsurfen, zeilen en nog veel meer.
Een van de vele dingen waar Dolphin Academy zich op richt is het belang van respect en begrip voor de relatie tussen mensen en dolfijnen en het bieden van onvergetelijke ervaringen voor zowel jongeren als volwassenen. Of je nu wilt ontmoeten, zwemmen of duiken met onze dolfijnen.
De programma's zijn zo ontworpen dat iedereen zich comfortabel en veilig voelt terwijl hij of zij geniet van de unieke ervaring van het zwemmen met dolfijnen.
Bezoekers worden aangemoedigd om te komen genieten van de voordelen van het delen van ruimte met wilde dolfijnen in hun natuurlijke habitat.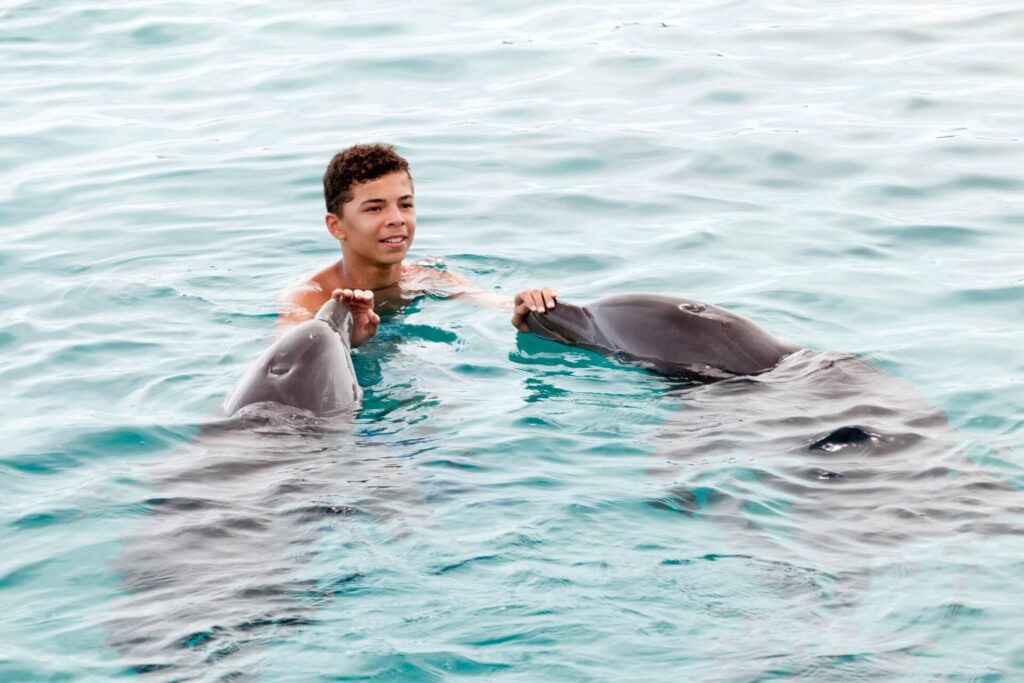 De dolfijnenacademie Curaçao
Tijdens uw vakantie op het prachtige eiland Curaçao kunt u prachtige stranden verkennen en ervan genieten, terwijl u ook de kans hebt om verbazingwekkende zeedieren te ontmoeten, zoals prachtige vissen, zeeschildpadden, haaien, pijlstaartroggen en zelfs walvissen.
Als u meer wilt weten over de geschiedenis van Curaçao en de zeedieren, zult u het Sea Aquarium geweldig vinden. Hier vindt u informatie over de geschiedenis van Curaçao. Er zijn ook veel interessante feiten over de mensen en de cultuur van Curaçao.
Als u liever niet met de dolfijnen zwemt of duikt, kunt u ze toch van een afstandje bewonderen. Bij Dolphin Academy Curacao kunt u kiezen voor een "Dolphin Encounter. Bij deze activiteit sta je op een soort platform in zee terwijl je kijkt naar de dolfijnen die om je heen zwemmen. Tijdens deze activiteit is een gids aanwezig die alles over de dolfijnen uitlegt.
Tijdens deze activiteit staat u 20 minuten op het platform. Daarna keert u terug naar de kust, waar u kunt genieten van enkele verfrissingen en snacks.
Deze activiteit duurt ongeveer een uur en is geschikt voor iedereen. Het is echter aan te bevelen comfortabele kleding en schoenen te dragen, aangezien u langs het strand zult lopen.
Er zijn meer activiteiten om aan deel te nemen op de Dolphin Academy. U kunt een boottochtje maken en genieten van het uitzicht op de oceaan terwijl u de dolfijnen om u heen ziet zwemmen. Of u kunt aan land gaan en de dolfijnen vanaf de kust bekijken. Bovendien zijn er speciale programma's waarbij bezoekers met de dolfijnen kunnen communiceren. Er zijn verschillende cursussen in de academie, waaronder een cursus assistent-trainer en een cursus dolfijn in de diepte. Natuurlijk kunt u zich ook vermaken door de dolfijnen te ontmoeten tijdens een van de dolfijnenshows.
Naast bovengenoemde activiteiten biedt de Dolphin Academy een breed scala aan speciale evenementen. Van verjaardagsfeestjes tot teambuildingsdagen voor bedrijven.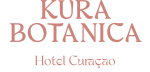 Verspreid over een gebied van acht blokken biedt dit pand een unieke luxe ervaring in een botanisch en rustig toevluchtsoord, dat volledige privacy en intimiteit biedt.
Ideaal voor
Zakenmensen, Stellen of Geliefden
die een pauze nodig hebben
Curaçao Dolfijn Therapie & Onderzoek Centrum
Een ander geweldig initiatief met dolfijnen is het Curaçao Dolphin Therapy & Research Center. Het centrum biedt aangepaste dolfijn-ondersteunde therapie en revalidatie programma's.
Hun focus ligt op het verbeteren van fysieke, verbale en sociale vaardigheden en het winnen van zelfvertrouwen bij kinderen en volwassenen met een handicap en hun gezinnen. Samen met therapeuten en trainers creëren de dolfijnen, met hun zachte aard en extreem hoge intelligentie en intuïtie, een magische band met patiënten die kan leiden tot verbetering van hun welzijn. Er zijn ook programma's voor herstel van traumapatiënten en voor mensen met een burn-out.
Dolfijnen spotten
Als je dolfijnen in het wild wilt zien, moet je vooruit plannen. Dolfijnen worden niet graag gestoord en zullen mensen vaak vermijden. Sommige plaatsen bieden echter dolfijnentours aan. Deze tochten vinden meestal plaats in kleine boten en stellen u in staat dichter bij de dieren te komen. Er zijn veel touroperators die dergelijke tochten aanbieden. Een van de plaatsen met de meeste kans om dolfijnen in het wild te zien is op weg naar Klein Curaçao. Als u die dag geluk heeft, ziet u onderweg naar het prachtige eiland Klein Curaçao dolfijnen rond de boot zwemmen. Zorg er dus voor dat u de prachtige dolfijnen ontmoet en leert kennen voor een onvergetelijke ervaring op dit eiland.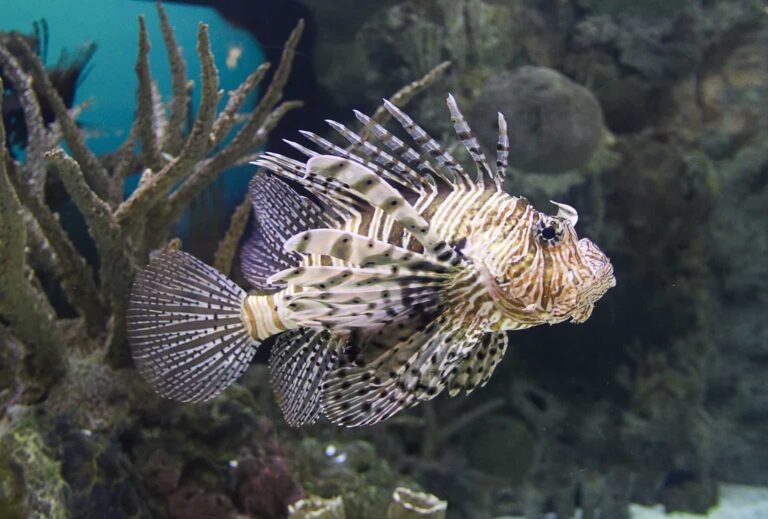 In het Caribisch gebied leven enkele van de mooiste, levendigste en uniekste zeedieren ter wereld. Onder andere de Curaçaose Lionfish is een van de meest iconische vissoorten. Rondom deze geweldige vissen is er veel te doen in het Caribisch gebied. Dit omdat ze eigenlijk ongewenste gasten zijn, waardoor veel ander zeeleven niet gedijt. Ze zijn
Read More "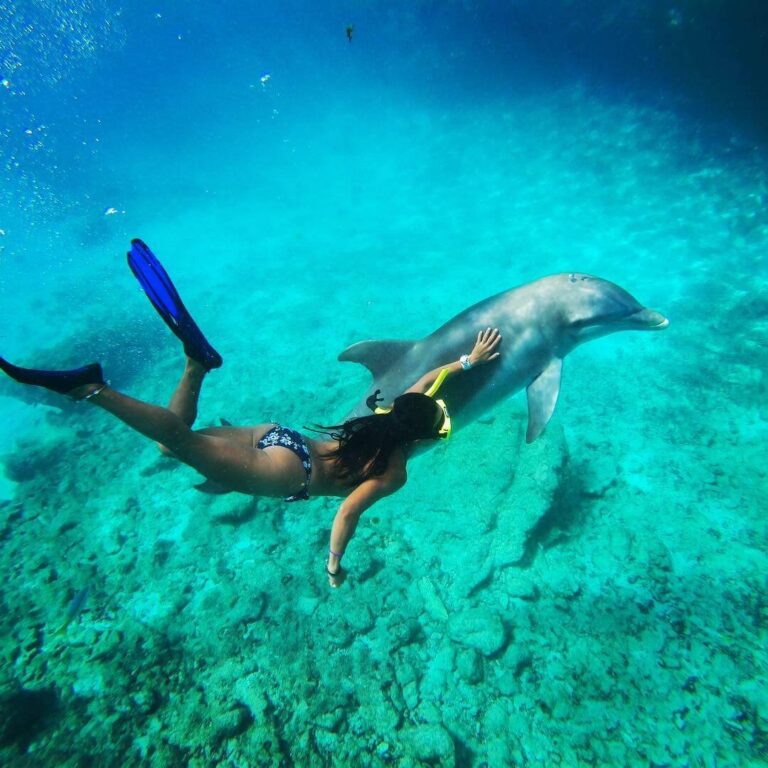 Zwemmen met dolfijnen kan een van uw dromen zijn die uit kan komen tijdens uw vakantie op Curaçao. Als u geluk heeft, kunt u urenlang de dolfijnen bewonderen vanaf het terras van uw Royal Resorts villa, of u kunt de Dolphin Academy in het Curaçao Sea Aquarium bezoeken. Zwemmen met dolfijnen bij de Curaçao Dolphin
Read More "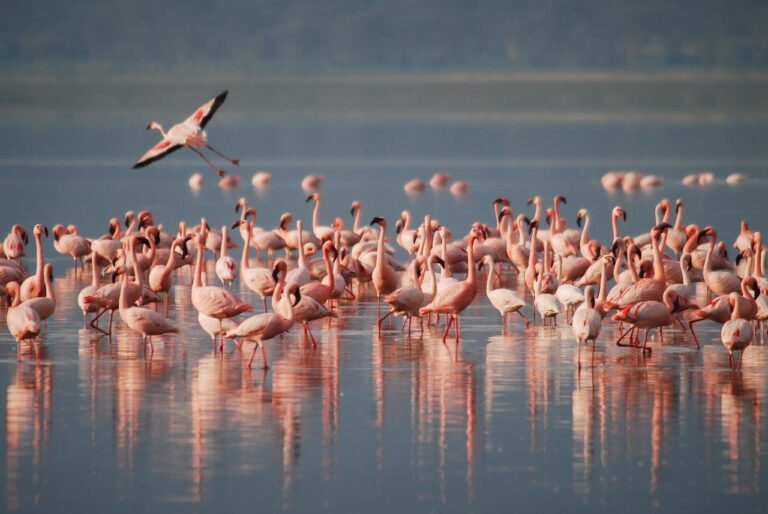 Je hebt vast gehoord hoe mooi flamingo's zijn. Ze zijn schattig, toch? Nou, ze zijn nog schattiger in het echt. Het eiland Curaçao herbergt enkele van de meest verbazingwekkende flamingo's ter wereld. En nu kun jij ze ook zien. Er zijn veel verschillende plaatsen om vogels te kijken. Eén zo'n plek heet het Flamingo Park.
Read More "