More than fifty different nationalities are represented on Curaçao, each with its own unique set of customs and traditions. Although Papiamentu, Dutch and English are recognized as official languages, you may also hear Spanish or one of the many other local languages. People from all over the world have flocked to Curaçao throughout history, making for a vibrant and colorful cultural mishmash.
Approximately 154,000 people of these nationalities on Curaçao call the island home in 2023. They therefore have a wide variety of backgrounds. Most of the population is of mixed Afro-Creole and European descent. Some islanders are also foreigners from places such as China, the Levant, Portugal, Suriname, the Dominican Republic, Haiti and Colombia, as well as British West Indies. Most native Curaçaoans speak Papiamentu as their first language.
A little Curaçao history
Curaçao was inhabited by Arawak Indians from the South American mainland. It was first visited by Europeans in 1499. It was inhabited by the Spanish and later by the Dutch, who established it as an important trading center for the Dutch West India Company. The Spaniards deported almost the entire indigenous population to Hispaniola as slaves in 1515.
The Dutch had a distinct advantage on the island because of the presence of one of the most picturesque natural harbors in the West Indies. The capital, Willemstad, is located on Schottegat, a huge, deep and practically enclosed bay on the south coast of the island. It offers access via a channel known as St. Anna Bay, which runs through a series of reefs.
The Dutch originally settled in the Caribbean in search of salt to salt their herring trade. The years between 1660 and 1700 were prosperous years for the Dutch West India Company; during this time, the slave trade expanded and Curaçao's port became available to foreign ships. For both importing food and shipping goods grown in South American plantations.
Curaçao was one of six Dutch West Indies dependencies united under a single government in 1845. In 1954, the colonies were restructured into the Netherlands Antilles and gained independence in domestic affairs.
Former Netherlands Antilles
Since the dissolution of the Netherlands Antilles on Oct. 10, 2010, Curaçao has functioned as a sovereign state within the Netherlands. The Netherlands (together with the special municipalities of Saba, St. Eustatius and Bonaire), Aruba, St. Maarten and Curaçao form the four modern member states that make up the Kingdom. Today, we call it the former Netherlands Antilles.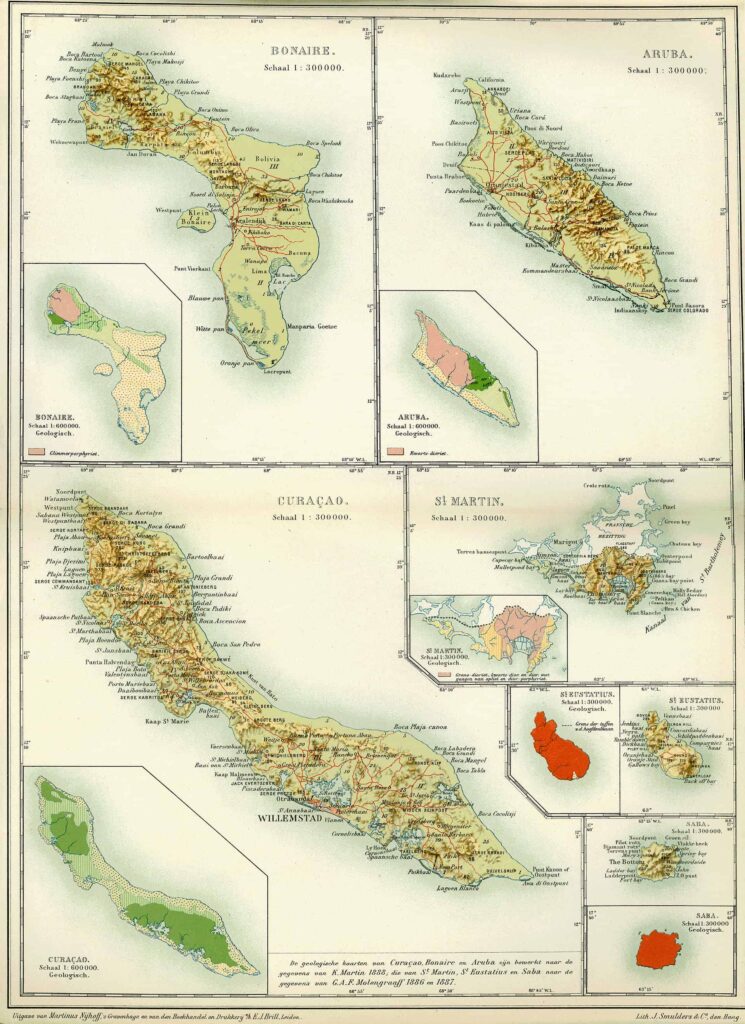 Multicultural society in Curaçao
The multicultural society due to the different nationalities on Curaçao is responsible for a variety of styles in fascinating music, cooking and art. This is what makes Curaçao so colorful and bright. The following are only brief accounts of the various multicultural components of the island. There is much more to tell.
Music & Dance
Curaçao is full of dance and music. Typical waltzes, danzas, mazurkas and a style called tumba, after the conga drums associated with it, can all be heard in the music of Curaçao. The tumba is the island's most famous style of music. The name "Tumba" is used to describe a certain type of rhythm with African influences. At local bars there is a lot of Salsa, Samba and Merengue dancing.
Art
Curaçao is home not only to brightly colored Caribbean-style houses, but also to considerably vibrant art culture brought to Curaçao by its nationalities. A rainbow of hues meets you in all shapes and sizes. In the Punda district, for example, you can discover art galleries in several places. Give in to the Caribbean fervor that fills the streets and carries you away. Discover the real Curaçao here and the lively Street Art scene, among others. Public murals by local and international artists fill the streets of Punda, Otrobanda, Pietermaai and Scharloo, transforming these neighborhoods into true open-air museums. You will also find beautiful works and galleries in other parts of the island.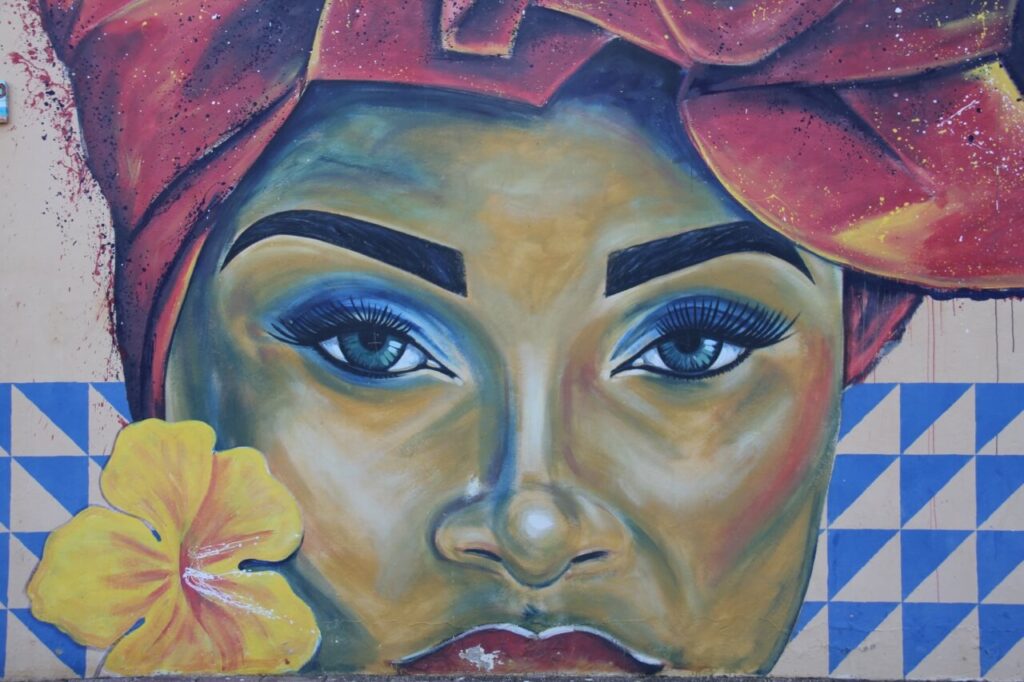 Curaçao Cooking
People from Spain, the Netherlands, Africa, Indonesia, India, Venezuela and Portugal make up some of the nationalities living on Curaçao. Each group has brought unique culinary traditions, skills and spices. This has created a vibrant cuisine.
Snack on Curaçao pastechis (pastries), arepa di pampuna (pumpkin pancake) or keshi yena (cheese balls). Lunch with karni stoba (stew), chicken with batata (potato) or moro (mixed rice) or try iguana stew, a local specialty. To quench your thirst, we recommend an awa di lamunchi or batido (fruit shake). Above all, don't forget to toast with a cocktail made with Blue Curaçao liqueur.
Discover Curaçao traditional famous foods Caribbean cuisine is just as colorful as its culture. Try some of the best regional cuisines from the Caribbean. Curaçao is one of the most beautiful islands in the world. But it doesn't take long to realize why many people choose to vacation here. Its natural beauty is undeniable, but
Read More »
Carnival
When it comes to celebrations, Curaçao's Carnival takes the crown. The celebration begins two months before Easter Lent and lasts until the last week. There is no set date for carnival celebrations. Throughout February, people of almost every nationality in Curaçao celebrate Carnival with a variety of parades. The Grand Farewell Parade follows the Horse Parade, followed by the Children's Parade, the Teenage Parade and finally the Grand Marcha. In other words, one big party!
In addition, several Jump Ups and Jump Ins are held between the days of parades. Jump Up is actually a night parade that anyone can participate in for a small fee and does not include elaborate costumes. Instead, participants are given a shirt that they can decorate in their own way. Jump Ins, on the other hand, happen at a party venue. It can be described as a carnival party where the Tumba is the only music played.
Papiamentu
The term papia, which means "to speak," is where the name Papiamentu comes from.
Learn a few of these words prior to your trip to Curaçao. Tourists' efforts to speak Papiamentu are greatly appreciated by locals. You will also get by with Dutch. Here are a few words that you can at least make an interested impression with.
English             = Papiamentu
Welcome          = Bon Bini
Good morning  = Bon dia
Good afternoon = Bon tardi
Good evening   = Bon nochi
Fine week         = Bon siman (on Sunday and Monday)
Happy weekend = Bon wikent
Goodbye             = Ayo
Until next time = Te otro bia
See you later    = Te akiratu
See you soon    = Te awero
Until tomorrow = Te mañan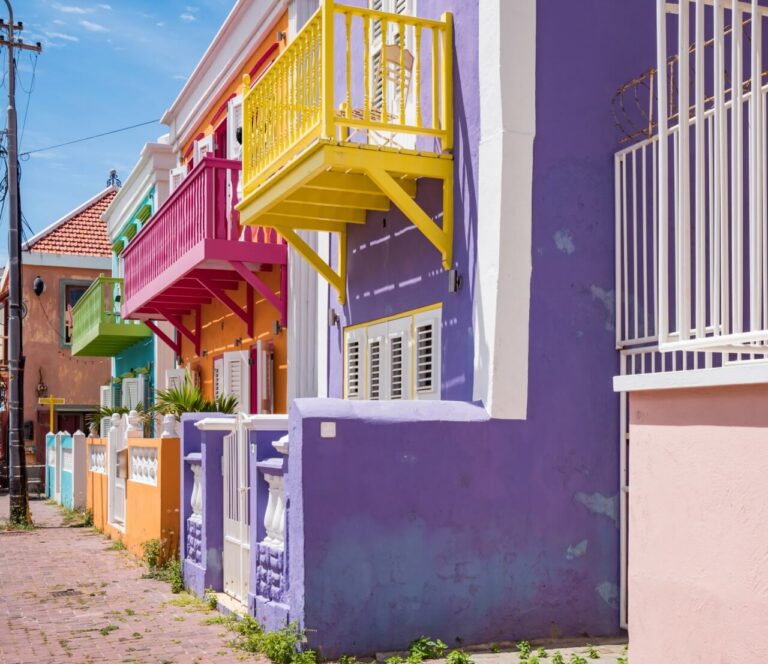 The name translates to 'the other side'. Otrobanda is known as one of the most artistic districts in Willemstad, the capital city of Curaçao. Located just across the bridge from Punda, where you may find the main shopping areas and tourist attractions. This neighborhood offers a unique glimpse into the vibrant street art scene in
Read More »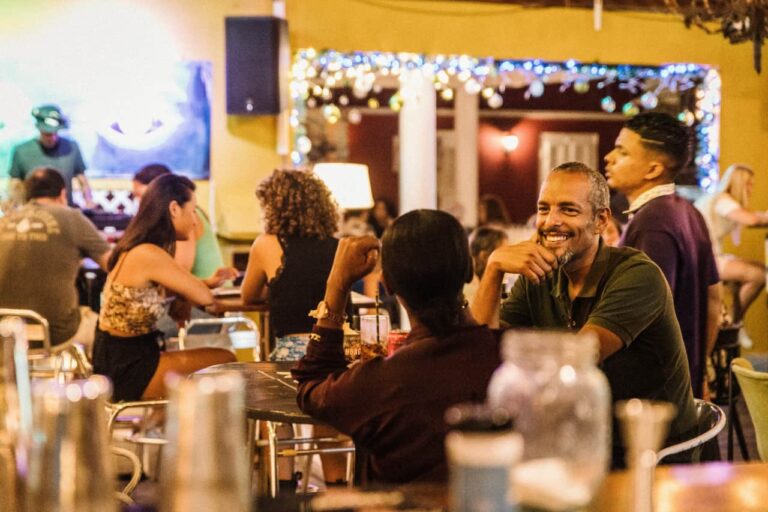 Bario Urban Street Food Bario Urban Street Food provides the ultimate food court experience, where you'll find something to satisfy every craving. Whether you're in the mood for modern street food, a hearty vegan meal, a fresh seafood dish, or a sweet dessert, they've got you covered. Bario Urban Street's food court is a food
Read More »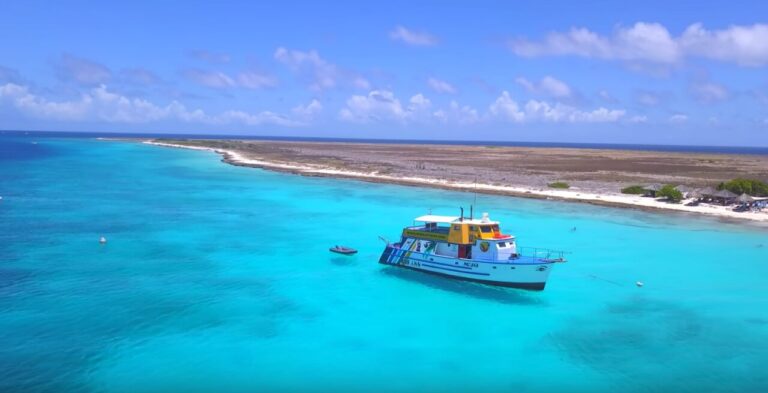 Klein Curaçao is an uninhabited small tropical bounty island. It has a stunning reef, beautiful sea and colorful marine life. This beautiful island is located about. This island is located about 15 miles from Curaçao. It has an area of about 1.7 km2. It is definitely worth a visit if you are in Curaçao. Klein
Read More »