Curaçao people value art. It is a society in which people of many different origins and ethnicities live and work together harmoniously. The wave of art on the island is as diverse as its people. This is to be expected, given the island's rich local culture and cultural heritage. You are probably already familiar with Curaçao's colorful houses. However, the streets of Willemstad are also lined with large murals and other forms of street art, all reflecting scenes and a powerful message from everyday life on the island. A vast colorful world of Caribbean zest for life comes upon you.
In the districts of Punda, Pietermaai, Otrobanda and Scharloo, you will find the most impressive murals, among other historic buildings. There is street art in the local community and it has become an integral part of street life. International and local artists (including many local youth) use the city's small streets as inspiration for their work, creating an artistic atmosphere.
Add a header to begin generating the table of contents
What fine street art is on display?
If you already know anything about the island, you already know that the colorful murals and street art in the capital are bright and cheerful. The subject of color always seems hot no matter where the sun is. More vibrant, bright colors are always welcome. As a Caribbean island should be. Curaçao plays an important role in the themes of the stories. Local artists want to celebrate and inform the world about the richness of their multicultural heritage.
You will certainly get a clearer picture of Curaçao street art after completing a walk with Shirley of Dushi Walks. She will take you through many murals and the most popular works of art depicting this history and culture. In the huge murals, typical scenes from daily life, and the flora and fauna of Curaçao are shown. You are sure to come home with stunning photos!
See the most beautiful street art in Curaçao
In what locations can murals be found? In Punda, Otrobanda, Pietermaai and Scharloo you will find Curaçao's most famous murals and other forms of street art. Most works of art can be seen in Otrobanda. Although there are works of art all over the island, the streets in the aforementioned neighborhoods are best known for their vibrant displays.
The Papiamento word for "alley" is "Hanchi," and that is where you will find most of Punda's artworks. Inspiring murals can also be found in Fort Arches and the side streets of Broad Street. The iguanas and sunflowers on Kitchen Street were one of Punda's earliest works of public art. By the way, these are not typical two-dimensional paintings!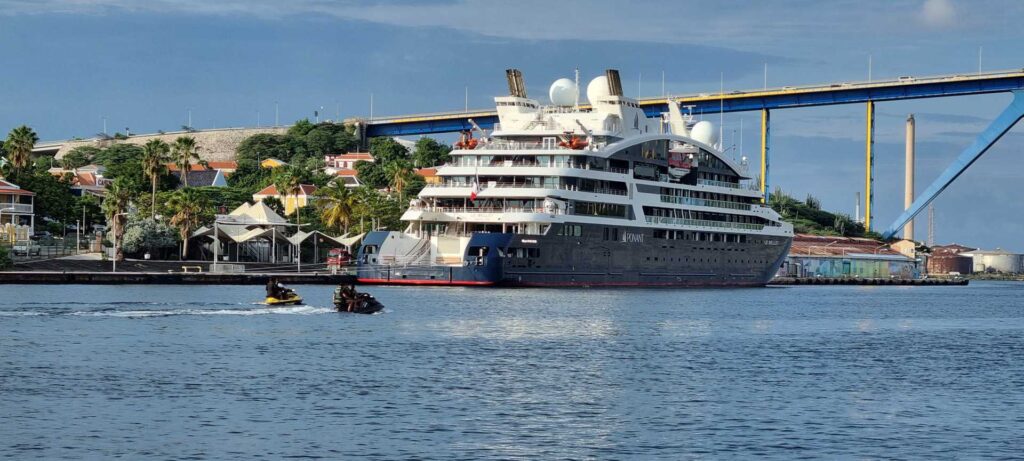 Pietermaai's murals, with their vibrant hues and Caribbean character, are a visual feast. Original murals and street art are common in this hip neighborhood. Here the murals are very varied in style. Caa, located on Lombok Street, is a tropical street art paradise. The focal points of the artwork are orange-yellow hues, palm trees and pineapples.
The Drunken Flamingo, a bar, also features tropical artwork. A pink bird that looks a little drunk perches on the bar's signboard. Explore New Street for works by the most popular artists. You can't take these extraordinary works of art home, but you can shoot beautiful pictures of them.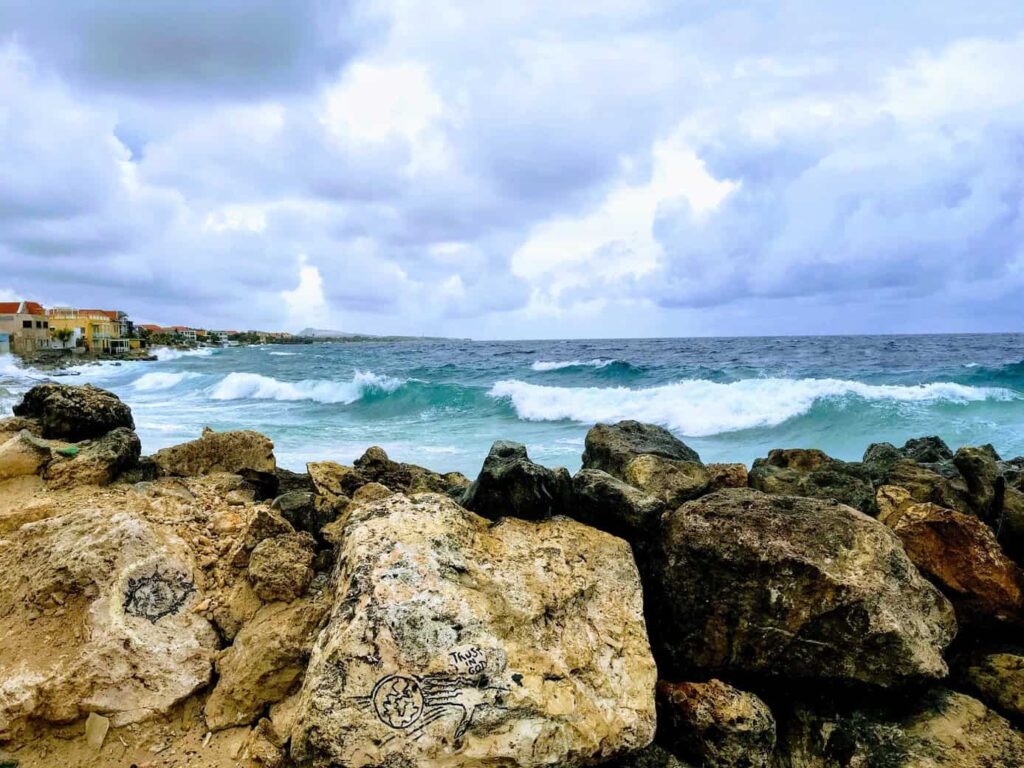 Otrobanda is a very artistic district and is often called home to most of the city's street art. After years of neglect and poverty, this area has been restored and beautified with impressive street art. Kaya Augusto Fraai houses an incredible triptych (by Jhomar Loaiza). In this image of three women from Curaçao, brightly colored clothing and flowers are the defining features.
Also be sure to head toward the three side-by-side painted houses on Frederick Street. This is a remarkable mural featuring a dancer and a ballerina intertwined. Below are the words "Life is a beautiful struggle" (by Sander van Beusekom of the company Blend Curaçao). You can give these your own meaning.
Two more fine pieces can be seen near High Street. When you reach the end of the street, you will see first the naked rooster (by Francis Sling) and a little further on Van Lennep Street with the famous colored trap (by Avantia Damberg) leading to Ser'i Otrobanda. However, this is just a small sample of the street art in Otrobanda. Beautiful murals can also be seen in the neighborhoods surrounding Ferdinand Street, Curaçao Street, Belvedere Street, Haven Street and Hendriksteeg.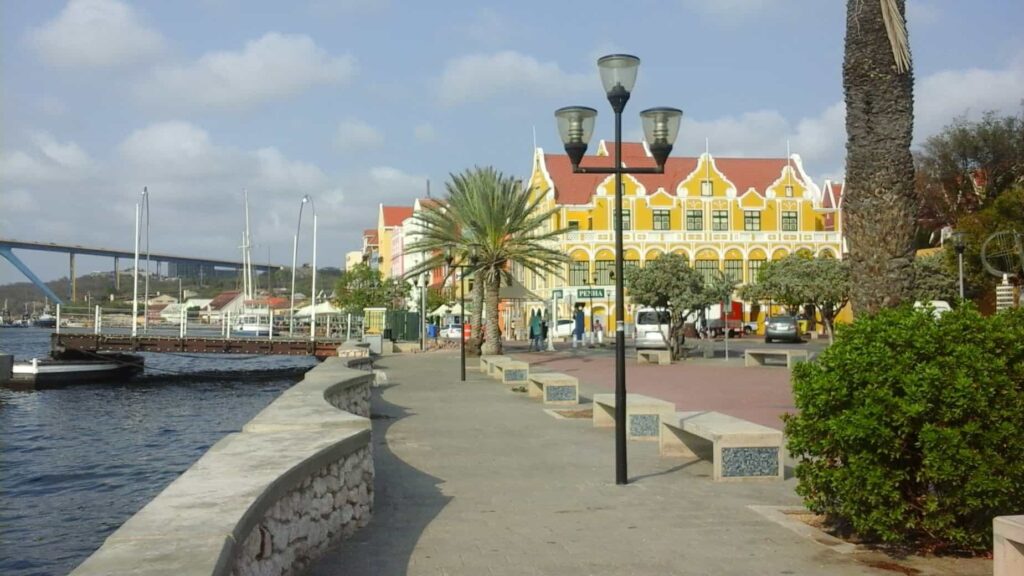 Above the Waaigat you will come out to some still beautiful murals in Scharloo, including those by the "Street Art Skalo" foundation. At the intersection with Van Rader Street is very famous street art (also by Francis Sling). The blue-yellow color scheme is impossible to overlook. This artwork represents the Kibrahacha, a tree that grows from nature in Curaçao. Only the ABC Islands have this rare tree. There are many other interesting works of art in the parking lot near Bitter Street. If you are interested in the famous Scharloo neighborhood, you should definitely put it on your list.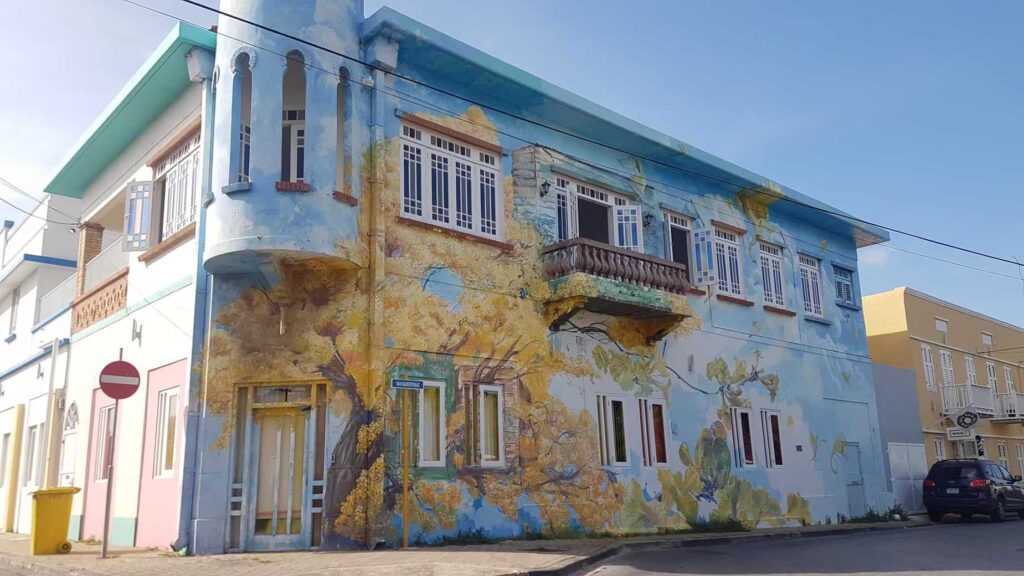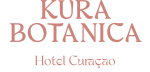 Spread over an eight-block area, this property offers a unique luxury experience in a botanical and tranquil retreat, offering complete privacy and intimacy.
Ideal for
Business people, Couples or Lovers
who need a break
The Kaya Kaya festival played an important role in the creation of several of these murals. With the goal of making the Otrobanda area more aesthetically pleasing, Kaya Kaya serves as a community-building tool. Creators of the festivals artwork say they want Ser'i Otrobanda to be a welcoming community, where people of all backgrounds can live, work and socialize together safely.
A new part of Otrobanda is maintained annually. The area has been cleaned up more and is now decorated with murals and other artwork to brighten the street's renewed beauty. The Kaya Kaya Street Party is held as a final hurrah for all the hard work that has been done. During this event, attendees can see the latest creations while also enjoying live performances, tasty snacks, a curated selection of goods from local vendors and an overall upbeat atmosphere.
Curacao colorful murals and artwork
Although most of the unusual murals are in Willemstad, the trend is spreading rapidly. You will find murals all over the island in the form of inspiring, artistic endeavors. The paintings on the wall at Eden Shopping Mall on Caracas Bay Road, Thorns' Santa Maria Cathedral and painting their own driftwood signs at Tugboat Beach are some examples.
Hotels are also increasingly commissioning local artists to paint beautiful murals on their walls. The works of art often have more symbolic meaning for the island than their aesthetic value suggests.
All in all, local art reunites the island and is a great draw for much-needed tourism. Be sure to visit the aforementioned neighborhoods or book a tour with Dushi Walks Curaçao.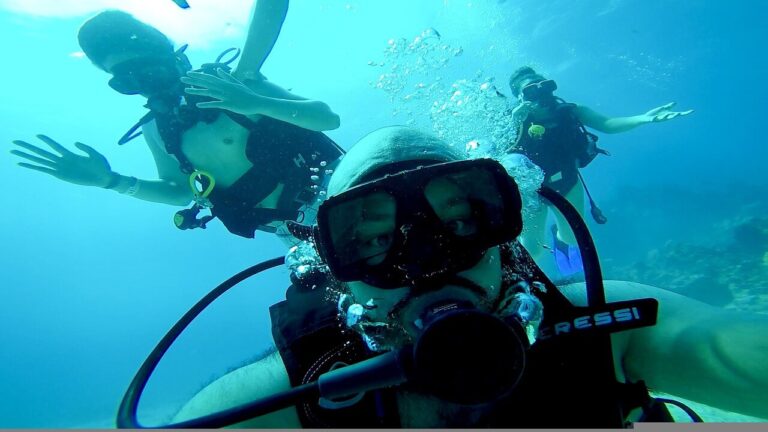 Diving in Curaçao You are probably thinking about a holiday to the Island of Curaçao. When you go to Curaçao, the following is assured: beautiful clear waters, gorgeous beaches, great food and lots to explore under the water. Are you thinking about exploring Curaçao under the water? This article will tell you all about diving
Read More »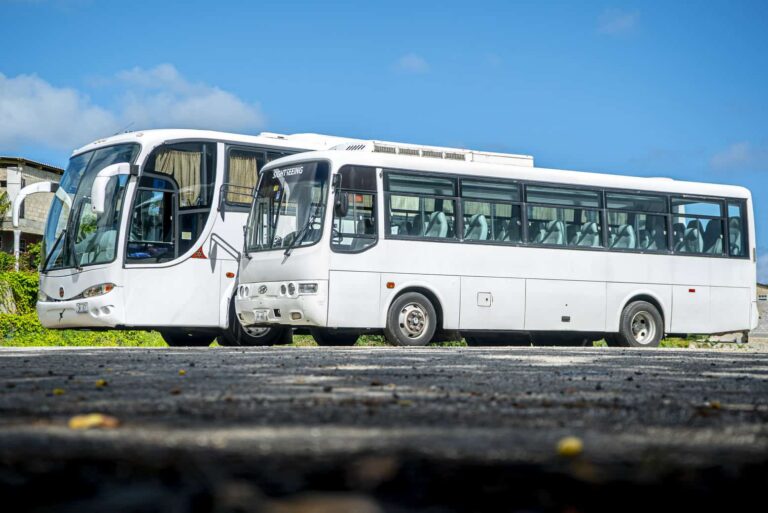 There is a small but affordable public transportation system on the island. Curaçao's public transportation system is operated by ABC bus company. Small vans with the "bus" sign also travel through the city. The larger buses run longer routes and fixed routes. There are several major bus stations on the island. In theory, the big
Read More »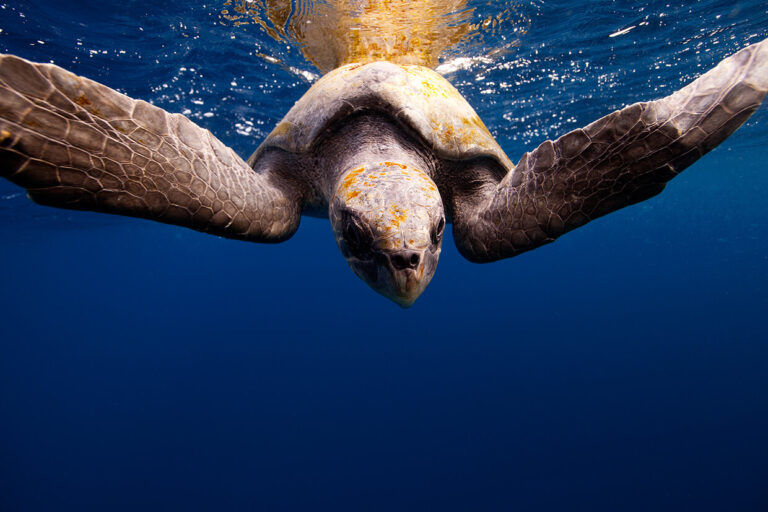 Just a 10-minute drive from Big Knip is Playa Grandi, famous for the turtles that live in the area. One of the most fun things to do in Curaçao is undoubtedly swimming with the turtles here. You are almost guaranteed to see them because they know there is food (the fishermen clean up their catch
Read More »