Discover Curaçao traditional famous foods
Caribbean cuisine is just as colorful as its culture. Try some of the best regional cuisines from the Caribbean.
Curaçao is one of the most beautiful islands in the world. But it doesn't take long to realize why many people choose to vacation here.
Its natural beauty is undeniable, but what makes Curacao truly unique are the flavors found throughout the entire island.
The food scene on Curaçao is diverse as Curaçao is known as one of the most diverse islands in the Caribbean. With over 50 nationalities living there, you can enjoy delicious traditional foods like: traditional Creole dishes like curried goat and stewed snoek, Boiled Cornmeal to international favorites such as sushi and pizza. From fresh local produce to locally produced wines and spirits, there's something for everyone. This blog will show you where to find those specialties on our island.
There are many of the island's favorite (sometimes unexpected) dishes and drinks that are worth trying while you're enjoying the sun and sand on Curacao.
Iguana
Iguana meat is often used in stews and soups, but it's best known as the main ingredient in Curacao's national dish, iguana soup 'Sopi di Yuana' The meat is slow roasted with onions and spices, served over white rice and topped off with a slice of lime. It is believed to help prevent colds and the common cold.
Fish & Chips
When it comes to British pub classics, few places do it better in Curaçao. At Jaanchie's, diners enjoy freshly cooked fish and chips, along with a side of french fries.
Karni stoba
The beef stew – made ​​with goat – is a hearty dish that includes cubes of marinated meat simmerer with different combinations of onions and spices.
You'll find it everywhere, including the casual cafeteria and the elegant restaurant and café Gouverneur de Rouville, set in a historic manse overlooking the Sint Anna Bay and next to the beautiful hotel Kura Botanica. The Sint Anna Bay and the colorful rows of Dutch colonial houses that line the waterfront are also great places to enjoy the meal.
Pumpkin pancakes
Vendors at Plasa Bieu sell pumpkin pancakes. They are $1 each and are served warm. You can find them at Plasa Bieu, located at Punda, Willemstad. These pancakes are really worth it.
Fish Dish
The fishball dish originates from Curaçao, where it is traditionally served during Christmas Eve dinner. This dish is made with a combination of ingredients such as tuna, garlic, onions and bell peppers.
Stew
Banana stobá is a classic Dutch Caribbean recipe. It is traditionally served during the Christmas season, with turkey or lamb. In addition you can also eat the sweet version of stobá (stew), banana stobá, which can be made of plantain and a few spices.
Piska Ku Funchi
The name says it all, literally translated into English means "fish cooked with polenta." This dish came about during a period of famine in Ghana some 40 years ago. People survived mainly on cornmeal porridge called polenta, which was mixed with water and left to cook overnight. This simple meal became popular among the locals. Funchi hasa is also really recommended, which is fried funchi (comparable to fries). For the full experience, add some cheese to it.

Best Local Restaurants in Curaçao
To make your stay as easy and as mouth watering as possible, you can just read this list for the best local restaurants on the island.
Taste local food at Plasa Bieu
When you're in Curaçao, don't hesitate to try the different local food the island has to offer. Plaza Bieu is a local institution that serves up mouthwatering Caribbean cuisine in large portions. Located in Punda, the open air market offers visitors a chance to enjoy a hearty meal while taking in the sights and sounds of the bustling market.
The Old Market (Plaza Bieu) hosts dozens – no, hundreds – of local vendors selling everything from freshly baked bread to homemade ice cream. But it's not just about food; there are also artisans selling handcrafted items, jewelry, clothing, and even souvenirs. You won't find any chain stores here; every vendor sells his wares directly from his stall. There are plenty of options for vegetarians, too, including a vegan restaurant and a juice bar.
If you're looking for something special to eat, try one of the traditional dishes served up at the market. Try kabes ku higa , a hearty meat dish featuring goat meat. Or go for the curried chicken, a spicy curry cooked with coconut milk and spices. A delicious way to start the day.
And don't forget dessert. In addition to the usual assortment of sweet treats, you'll find lots of savory snacks, such as cheese pies, empanadas, and sandwiches.
Rozendaels
Open-air dinner spot with a Caribbean flare
The island of Curaçao is home to many restaurants serving delicious food. One such place is Rozendaels, located in the heart of town. Rozendaels can be found at the vibrant Pietermaai district.
This restaurant offers a variety of dishes, including some traditional favorites, such as curacao chicken and beef stew. But it also features dishes inspired by different cultures around the world.
In addition to offering a wide selection of local cuisine, Rozendaels serves a variety of international dishes, too. You might find items you are familiar with, such as pizza and pasta, but there are also dishes you probably haven't tried before. For example, the restaurant offers a dish called "kashmiri curry," which consists of lamb served with vegetables and spices.
There is plenty of seating inside and outside the restaurant. If you're looking for something special, try the dessert menu. There are several tempting choices, including chocolate mousse cake and coconut cream pie.
Jaanchie's Restaurant
The menu at Jaanchie's Restaurant is simple — just three main dishes served alongside rice and beans, vegetable salad, and dessert. But there are plenty of options to choose from, including seafood such as grilled grouper, shrimp, and lobster; meaty entrees like chicken breast, pork loin, and beef steak; and vegetarian selections like pumpkin soup, spinach pie, and potato curry. There are even some traditional Caribbean dishes like fried plantain chips and curried goat.
But what really sets Jaanchie's apart is its signature dish: iguana soup. In fact, the restaurant's name comes from the Dutch word "iguana," meaning lizard, because Jaanchie's uses live iguanas as one of its sources of protein.
The restaurant offers several different types of iguana soup, depending on how much meat you want and whether you'd prefer it spicy or mild. If you're looking for something light, try the "coconut iguana soup." 
For those who want more flavor, opt for the "chicken iguana soup" or "spicy iguana". The star of the show here isn't the soup itself; it's the iguanas themselves. You'll find them roaming freely throughout Jaanchie's property, where they've lived since they were born. They eat grasses and leaves, and occasionally take a dip in the ocean.
Landhuis Dokterstuin – "Restaurant Komedor Krioyo"
Authentic local dishes served in the historic Landhuis Doktorstuin, a restored 18th century country house that's painted yellow with a tin roof. Located next to the road to Westpunt (the West side of the island where the most beautiful beaches can be found) it occupies a former residence of Dr. Evert Jansen van der Meer, one of the founding fathers of Curacao.
The menu features delicious traditional dishes such as stewed goat, stewed bananas with meat, red snapper, and much more.
BBQ Express
Food trucks are becoming more and more popular, but Curaçao has known different food trucks for years now. They offer convenience, variety, and affordability.
BBQ Express offers barbecue dishes and drinks. Its menu includes beef brisket sandwiches, fried chicken, pulled pork, and macaroni and cheese. There are also sides like sweet potato chips and cornbread sticks.
The food truck serves up hearty portions, and many patrons say they return because they love the quality of food and customer service.
De Visserij Piscadera
Fresh seafood in a casual waterfront environment. At De Visserij, diners can choose between whole red snapper, shrimp, or fish of the day. And while it's not the place for a fancy meal, guests are treated like family.
The menu changes daily depending on what catches the fishermen bring in, and the restaurant prides itself on being able to prepare anything caught within minutes.
You'll need to queue up at the counter before grabbing seats at its outdoor picnic tables. But don't worry about waiting too long; the kitchen closes promptly at 8 p.m., allowing guests plenty of time to finish their meals.
And don't forget to ask for the complimentary bread basket filled with crusty rolls, homemade butter, and jam.
Besides the certainty of beautiful weather, great beaches, fantastic culture and happy hours Curacao will certainly not disappoint 'the foodie experience.'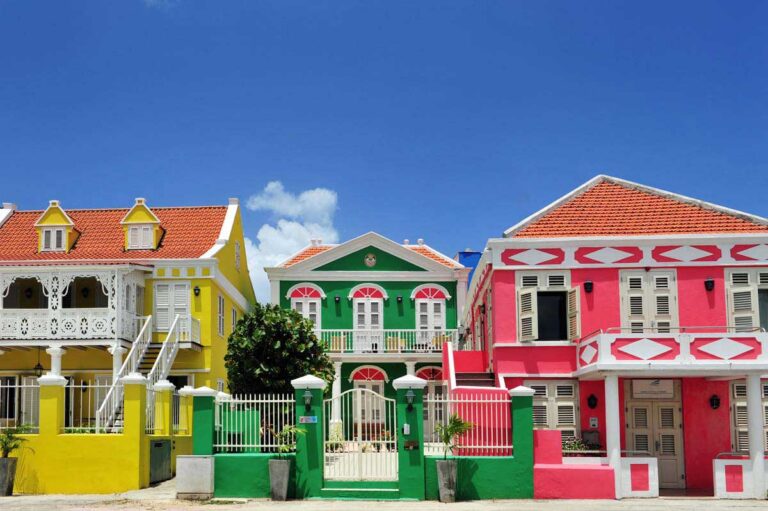 The capital city of Willemstad is perhaps the most fascinating town in the Caribbean (in our opinion). Its rich history is evident in every corner of the old town, which has been named a UNESCO World Heritage Site. The heart of the city lies at Handelskade, a picturesque stretch of pier you've seen on every
Read More »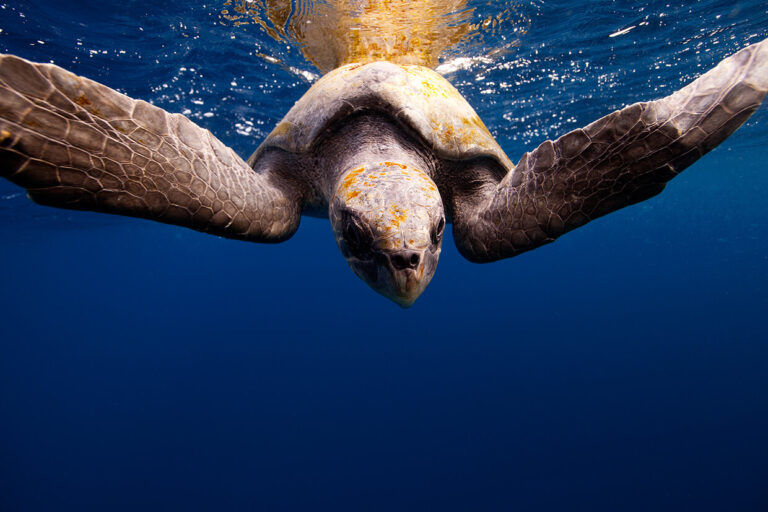 Just a 10-minute drive from Grote Knip is the Playa Grandi, famous for the turtles that live in the area. Undoubtedly, one of the best things to do in Curacao is to swim with the turtles here. You are almost guaranteed to see them as they know there's food (fishermen clean up their catch on
Read More »